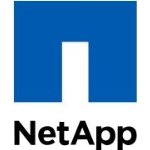 AltaVault (formerly SteelStore) AVA-c4 for AWS for 4.2.2 and older
30 Day Free Trial Available - The NetApp® AltaVault® cloud-based appliances for AWS can be used for two primary purposes: to recover on-premises workloads in the cloud or to efficiently protect cloud-based workloads. For organizations without a secondary disaster recovery location, or for companies looking for extra protection with a low-cost tertiary site, AltaVault cloud-based appliances are the key to enabling cloud-based disaster recovery. Using on-premises AltaVault physical or virtual appliances, data is seamlessly and securely protected in the cloud. If the primary site is unavailable, customers can... Read more
---
---
---
Operating System
Linux/Unix, Other 4.2.2
---
Delivery Method
64-bit Amazon Machine Image (AMI) (Read more)
---
---
AWS Services Required
Amazon EC2, Amazon EBS, Amazon S3
---
Highlights
Open & Efficient: Integrates with ease into your existing backup architecture and uses inline deduplication and compression for up to 30:1 data-reduction ratios

Secure: Offers end-to-end security for data at rest and in flight using FIPS 140-2 level 1-compliant encryption

Simple: Takes you from zero to protected in less than 30 minutes
---
Product Description
The NetApp® AltaVault® cloud-based appliances for AWS can be used for two primary purposes: to recover on-premises workloads in the cloud or to efficiently protect cloud-based workloads. For organizations without a secondary disaster recovery location, or for companies looking for extra protection with a low-cost tertiary site, AltaVault cloud-based appliances are the key to enabling cloud-based disaster recovery. Using on-premises AltaVault physical or virtual appliances, data is seamlessly and securely protected in the cloud. If the primary site is unavailable, customers can quickly spin-up a cloud-based AltaVault and recover data to Amazon EC2.
If you already have production workloads running in Amazon EC2, you know that protecting those workloads in the cloud is just as critical as if they were running on-premises. NetApp AltaVault cloud-based appliances for AWS offer an efficient and secure approach to backing up cloud-based workloads. Using your existing backup software, AltaVault deduplicates, encrypts, and rapidly migrates data to Amazon S3 or Glacier. The AVA-c4 offers Ingest rates of up to 300GB/hr in backup mode and 175GB/hr in cold storage mode. It can support up to 20TB of cloud capacity, which can represent up to 600TB of data after deduplication.
Product Details
Version:

4.2.2

Available on AWS Marketplace Since:

11/03/2016
Usage Instructions
Please follow instructions in the NetApp AltaVault Cloud Integrated Storage Installation and Service Guide for Cloud Appliances. The AMI will fail to boot if the AMI can't create 8 * 512GB EBS volumes...
Refund Policy
We do not currently support refunds, but you can cancel at any time.
End User License Agreement
By subscribing to this product you agree to terms and conditions outlined in the product End User License Agreement (EULA).
Continue
You will have an opportunity to review your order before launching or being charged.
Pricing Information
Use the Region dropdown selector to see software and infrastructure pricing information for the chosen AWS region.
For Region
Free Trial
Try one instance of this product for 30 days. There will be no hourly softwar...
Read More
Try one instance of this product for 30 days. There will be no hourly software charges for that instance, but AWS infrastructure charges still apply. Free Trials will automatically convert to a paid hourly subscription upon expiration.
Additional Taxes May Apply
Pricing Details
Software pricing is based on your chosen options, such as subscription term and AWS region. Infrastructure prices are estimates only. Final prices will be calculated according to actual usage and reflected on your monthly report.

Software Pricing

The data below shows pricing per instance for services hosted in

.

Infrastructure Pricing