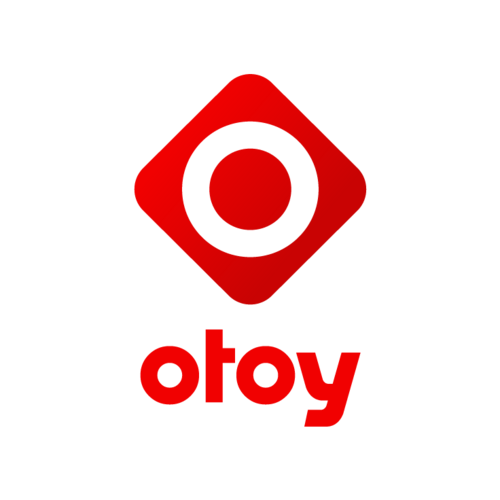 ORBX Cloud Game Console is the world's first turn-key high performance cloud desktop solution specifically designed for streaming high-end remote graphics and games. Use this AMI to stream a Windows based virtual desktop, hosted in the cloud, to a web browser anywhere in the world. - Unleash the full power of the cloud on your favorite games and graphics applications. Offering nearly 2x the GPU power of an XBOX ONE on G2 instances, the ORBX Cloud Console delivers next generation gaming 'out of the box. - Access your performance intensive games and applications from any device, regardless... See more
---
Great idea... bad execution!
I struggled with this system. I really wanted it to work, but it is in pre-pre-pre-alpha state.

I DID manage to get the Steam game Awesomenauts "started".

Some notes:
FULLSCREEN=1 did not work. I always got a little black box in my browser. When I started Awesomenauts, it seemed to go in fullscreen until the browser (firefox) crashed.

AUDIO=1 would provide NO black box at ALL and prevent any program from execution. I would often get no black box from adjusting parameters.

START=cmd.exe (or similar) gave a "sorry you have been blocked" error preventing me from starting any software.

START=C%3A%5CProgram%20Files%20(x86)%5CSteam%5CSteam.exe wouldn't run steam.

START=taskmgr.exe did work. From here, I could run explorer.exe (the taskbar) and I could run cmd.exe so that I could then run steam.exe.

Once steam was up, The system would freeze every 5 seconds. The desktop view was very sluggish. I continually got windows path errors trying to start Awesomenauts.

After Awesomenauts started, I DID get 2.5 seconds of intro cinematics running somewhat smoothly.

Chrome version 46 struggled to work.
Edge browser struggled to work
Firefox struggled, but managed to be somewhat more successful than the other two (eventually leading to a crash and freezing issues though)

What this software needs:
1) STABILITY! (with desktop view as default)
2) Custom startup software so that many browser arguments are unnecessary. The software should start up steam or origin or gog.
3) Full screen browser support and audio support by default.
4) Option to start aws instance with any size hard drive, and the option for steam to download to the 60gb secondary ssd since it doesn't take too long to download individual games, and many games use steam cloud savestates.
5) Custom android software to a) start up instance, b) terminate it when complete and c) run steam right ootb.

This wouldn't be a bad product if it had more time for development and fine-tuning of features. If this software worked exactly like it was marketed, I would gladly pay an extra $.10 or so per hour to use it. This is a project that goes to show how badly testers are required on the development team. I can't help but get the feeling that the programmers rushed this ultimately due to management problems.

I HAVE tried the instructions below, and it works very well with any game including non-steam games (Star Citizen 50fps + smooth), but does require a vpn, which is a pain to set up.

http://lg.io/2015/07/05/revised-and-much-faster-run-your-own-highend-cloud-gaming-service-on-ec2.html
A step in the right direction
By

Mauro Grabinfeld

on

10/19/2014
The instance launches simply and with little fuss; Up to that point it is a fairly turn key solution;

The User guide is ridiculously short, which is the first clue, because following it gets you a session with no audio. Hardly a good thing for a game console!

I spent a few hours searching the web for the config that would allow audio, nothing worked, so I deleted it.

IF you are looking to market this toy, make sure it works completely and consistently. Bugs happen, but this baby never got off the ground.

I will say the video and keyboard/mouse interactivity were awesome, but without sound there it no point.
beware and don't used it without GPU ....
By

Antony Lee

on

01/28/2014
beware and don't used it without GPU, you need an GPU instance to have DirectX support, which is essential for gaming, the common instance do not have GPU inside.
A great idea, but still a beta...
By

Benoît Sauvère

on

01/21/2014
The lack of documentation is really annoying ! But i managed to launch notepad.exe. Next step Steam games :-)

Useful links :
- (great tutorial) http://forums.datarealms.com/viewtopic.php?f=4&t=45537
- http://aws.otoy.com/docs/OTOYClientAPI.pdf
- http://aws.otoy.com/docs/
- http://render.otoy.com/forum/viewforum.php?f=70
-
I couldn't make it work
By

Carlos Rafael Ramirez

on

12/10/2013
I made step by step the guide plus the explanations in the support forum. But I only receive timeout in browser. I could login in remote desktop but the streamming never worked. I want to try later another image to see if it is more polished.

Also this kind of instance takes ages in boot and stop. You cannot use it for ondemand work it only makes sense in a heavy usage scenario