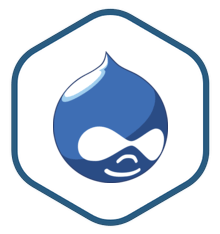 Drupal is one of the most versatile and widely adopted open source Content Management Systems in the world. Its community of over 1 million developers, content creators, designers,... See more
---
Easy install
Not sure why the user complained about difficulty finding the default admin password. You right click on the ec2 and pop the system log up then scroll down a bit. Entire setup took less than 10 minutes.
---
Horrible!
By

ZERO Star

on

06/07/2018
Why make it so difficult to find the password for a simple application
I wish i could give you ZERO Star
---
Works fine but without email
By

loonyinfo

on

08/16/2016
This AMI works fine as a starting point to start with Drupal or to get your Drupal installation into AWS. I like this AMI because it includes Drupal and I have to admit I'm a "Drupal fanboy". Nevertheless there is a down point with this AMI. The email functions within Drupal (i.e. password recovery) do not work out of the box, that's why this AMI only gets 4 stars from me.
---