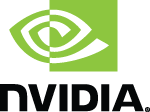 Amazon EC2 running Microsoft Windows Server is a fast and dependable environment for deploying applications using the Microsoft Web Platform. The NVIDIA GRID GPU Driver AMI on Amazon EC2 allows application developers to run NVIDIA GeForce-optimized Microsoft Windows DirectX games and Windows applications on AWS's high-performance, reliable, cost-effective, cloud computing platform. To begin streaming games and applications, developers should install TeamViewer <a href="http://www.teamviewer.com" target="_blank">http://www.teamviewer.com</a> on the AMI and local client. Or, if you have the c... See more
---
Bad image
By

Sergio Valsecchi

on

03/16/2016
This IMA is not based to Windows Server 2012 R2 but it use the Windows Server 2012 version too!
On-demand (or reserved) only!
It's great that nVidia are making images with drivers available in the AWS Marketplace, but these don't seem to be usable with a spot instance!

With a low budget and the ability to be selective about when I'm running instances, spot instances are ideal for me, and make the difference between feasible and infeasible.

The inability to use these images with spot pricing is a deal-breaker for me.
does't work for cuda application !
I try to get my password after a long time ...
And when i receive my password, this computer doesn't work for cuba application
Adobe Media Encoder - the best EC2 instance
I was looking for a way to accelerate rendering of a batch of clips using Adobe Media Encoder on EC2 Instance(s).
The given batch can be parallel rendered on several instances so the perfect instance will have the most clips per 1$.

A few instance types were tested on the same batch and the results are surprising to me:

windows small : too weak - not responsive
windows medium : 12 Min (avg per clip)
windows large : 11 Min
windows g2.2xl : (Without using the Nvidia) : 10.5 Mins
windows g2.2xl : (After a long fight to get Media Encoder to utilize Nvidia and being forced to remote it with TeamViewer) : 10 Mins

Given the prices of the instances - the best choice for me is Windows medium.

Happy rendering!
Nice solution but quite intricate
By

FollowTheMedia

on

07/11/2015
I have spent a copule of hours just to realize how to make the 3d hardware acceleration work on a remote connection.

The description tells to use TeamViewer but it does not specify that it is not the only step to take.

1. Install the latest version of TeamViewer as a service;
2. Configure it properly for unattended connection and get the connection info;
3. In the options, allow login for administrators;
4. In the Device Manager, find the Microsoft Graphic Adapter and disable + uninstall it (you should also see at least another NVIDIA GPU: ensure that it is working correctly first);
5. Move/delete the system file C:\Windows\System32\drivers\BasicDisplay.sys (you need to take ownership and full control of the file first);
6. Reboot the instance.

Now you cannot connect anymore using Remote Desktop Connection but you can use Teamviewer AND you will be able to use the 3d hardware acceleration as well!

I was able to create a render using Blender in a few minutes compared to the hours on my laptop.
Nvidia powered EC2 is a slick virtual Renderfarm for Virtual Reality.
I'd previously posted a review about the EC2 and Nvidia, and would like to change that.

I'm sold on the idea of using EC2 as my on-demand render farm.
Just completed a VR After Effects render (4k rez) as part of a Cinematic VR project for the Oculus Rift, in 11hours.
I used the new g2.8xlarge instance.

Meanwhile my beefy laptop (with Nvidia 980) quoted 60 hours for the same, and another service provider quoted 20 hours at a higher price.

There is a slight learning curve in setting things up to run smoothly and avoiding any OpenGl nvidia card time out errors that occur, but once you get it tweaked, it's click and run.

11 hours later, stop the instance from your iphone and download your rendered media.

Well done AWS.
Highly recommended.
Unmatched Performance & Availability
By

Surindra Goolcharan

on

05/11/2015
Solid for setting up a video encoding pipeline. Make sure you get enough hardware for your application(s).

You will spend pennies up to dollars per hour in GPU applications, be careful.
No CUDA 6.5 support
By

Atmmos Interatividade

on

04/30/2015
Tried to install multiple versions of CUDA toolkit (6.0,6.5,7.0..) on g2.2xlarge and g2.8xlarge instances but this AMI only supports the old 5.x versions.

New drivers (340.x, 343.x, 347.x) installs without errors but when I try to run any CUDA program (deviceQuery.exe for example) it fails with: "no cuda-capable device is detected".

This AMI should be updated to be really useful for the AWS customers that is looking for a windows CUDA rig.
STEAM on grid
This is great, i can not understand the hassel everyone else had. But you need some IT understanding and server 2012 R2 understanding to get it to work.

I am running steam cloud and works just great