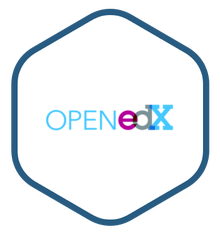 Open edX is an open source online learning platform originally conceived by edX, a nonprofit online learning destination founded by Massachusetts Institute of Technology and Harvard University. Open edX powered by Bitnami provides a basic version of the Open edX platform that can be used to deliver courses online. Freely available and able to support thousands of courses and hundreds of thousands of learners, Open edX provides a range of authoring tools to help educators create effective course materials and build vibrant online learning communities. Open edX-powered courses are also av... See more
---
Easy configuration but..
You can be teaching a MOOC in just minutes but.. Unless you are a skilled person with all this SUDO commands it is better to stick with the humble Moodle, I can install and customize a Moodle instalation in just 4 or 5 minutes, Open EdX is absolutely good and nice looking but is like that girl that just smiles at you and you feel that she is in love with you just to see her minutes later going with that ugly guy in his Ferrari.

But if you do not mind waiting and having lots of patience, she may come back to you.. hopefully
Terrible setup time
It's been 6 days since I signed up for this service, and Amazon still can't get it up and running. Their support is by far the worst I've ever encountered. Stay away!

"Your recent Open edX powered by Bitnami launch failed. Your account is currently being verified. Verification normally takes less than 2 hours. Until your account is verified, you may not be able to launch additional instances or create additional volumes. If you are still receiving this message after more than 2 hours, please let us know by writing to aws-verification@amazon.com. We appreciate your patience. (Service: AmazonEC2; Status Code: 400; Error Code: PendingVerification; Request ID: 05c76f57-9891-4719-8fc8-d1001bd0ea3b)"




Worked perfectly!
By

Squareweave

on

01/07/2016
Very easy to set up, provided you follow the instructions! Note that the password to log into the system is randomly generated when the EC2 box is provisioned. Further instructions are on Usage Instructions tab in the EC2 management console, with further detailed instructions here: https://wiki.bitnami.com/Amazon_cloud/Where_can_I_find_my_AWS_Marketplace_credentials%253f
default user password
By

carlos rojas

on

09/04/2015
Everything seems to be ok, but I cannot retrieve the user@example.com password from the instance log (i tried "bitnami", "user", "Bitnami")

Any suggestions?
The Usage instructions are very poor, actually without instrucitons
By

Abdelhalim Mahmoud

on

07/22/2015
The instance is running, I enter the public DNS/edx-studio provided by Amazon into the browser to Open edX application administrator panel, but it never lands.

The Usage instructions for birch-3 on Ubuntu 14.04.1, Open edX powered by Bitnami (HVM) are very poor