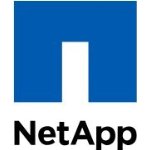 Starting from $0.75/hr or from $4,993.00/yr (24% savings) for software + AWS usage fees
Cloud Volumes ONTAP, the leading enterprise storage operating system, is deployed using OnCommand Cloud Manager <a href="http://aws.amazon.com/marketplace/pp/B018REK8QG" target="_blank">http://aws.amazon.com/marketplace/pp/B018REK8QG</a> to deliver secure, proven NFS, SMB, and iSCSI data management for EBS storage and tier to S3 storage. A software-only storage service for your dev/test, disaster recovery and production applications, Cloud Volumes ONTAP combines data control with enterprise-class storage features--such as data deduplication and compression--to minimize your storage footprin... See more
---
Net Cloud
By

aws , amazon

on

04/12/2017
This IS ASWOME Program tool to work with in cloud give you flexibility in cloud ontap cloud for aws netapp, inc amazon machine image 5 star
Advanced storage management in the Cloud
By

Blackwell

on

04/10/2017
ONTAP Cloud allows me to easily replicate data from my On-Site Netapp to the cloud. In the cloud it allows me to store more, on less. Using Deduplicaiton I need less back end storage, so I can have more "data" stored than disk space presented. I was even able to migrate volumes from an older 7-mode system into AWS this way.
HA now available
By

Nuvens Noon

on

06/29/2016
great product, additional functionality being added regularly. We have implemented this into a number of companies, allowing them to replicate from on-site to AWS (and now) Azure.
Moved legacy app to the Cloud
A legacy application was dependent on enterprise class CIFS support. Cloud ONTAP enabled the application to be hosted at AWS w/o compromising CIFS support /w SnapMirror support for DR.

Per instance performance constraints were overcome by logically segregating shares across multiple instances. Enabled us to get the application in the Cloud with minimal changes from a bare metal data center to continue its evolution.
Not Enterprise Ready/Grade
By

WF Production Svcs

on

04/04/2016
Using the "Trial" I realized that there is no provision for an HA pair. After talking with my Netapp rep I was told that even the "Pay/Production" image has no HA pair functionality.
CloudONTAP where have you been for the Enterprise
By

CloudGuru

on

04/06/2015
This software Netapp has put together is really second to none. It provides Enterprise quality software features like Dedup, Compression and Snapshots. The Cloud Manager software is easy to deploy and has a very nice interface.

Replication is as easy as drag and drop from on prem to your Cloud ONTAP instance.
Works .. and pricy.
By

Vivien Wu

on

03/03/2015
The bottom line: it fulfilled a dream/vision that we had,
Snapvaulting to the cloud, as a DR-copy away from home.

Tested:
* Snapmirror and Snapvault (8.3 RC2 to 8.3 RC2)
* NFSv3
* iSCSI
* m3.xlarge instance (initiated by the Cloud Manager) running off SSD/EBS

Cons:
* Pricey. Large instance on SSD, charged hourly: no where close to what we want to pay for just a DR-copy.
* Max usable aggr : < 6TB (~ 5.25TB usable), one raid group per aggr.
* Single SVM, no LIF failover, no HA, no ifgrp and no raid-dp.

Conclusion:
Works, but not quite what we had in mind.

We were hoping for something...cheaper?
We're not exactly the crowd who would pay to place a DR-copy on a megabuck SSD in the cloud for the footprint we have (100TB+). Hopefully, as time goes by, the product will mature and will be able to run on a smaller instance with more failover capabilities across availability-zones and support more generic EBS (non-SSD) and/or objects(S3) directly.

Perhaps that's being addressed by SteelStore?

For now, we are going back to try out the less-hyped but seemingly more practical NCE (NDMP Cloud Extension) which is free and writes directly to S3 buckets. Thanks to NetApp's innovation and generosity as usual.
Terminated instance after half an hour
IMPORTANT: Requires OnCommand Cloud Manager available on AWS Marketplace at http://aws.amazon.com/marketplace/pp/B00OMA42XU

There is was, the last sentence in a long stream of technobabble, in Product hights (click more info link) and I had missed it.
Incredible
By

Mark Bush

on

12/03/2014
This is amazing that I can replicate my data over SnapMirror to AWS!!!! I highly recommend you give this a try.
Very impressed!
By

Chris Anders

on

11/21/2014
What a fantastic way to review the Clustered-ONTAP platform. I was able to setup and provision iSCSI storage to my existing hosts in less then 30 minutes.