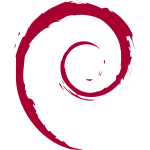 Debian
| Debian GNU/Linux 9 20220701
Linux/Unix, Debian 9.13+20220701 - 64-bit Amazon Machine Image (AMI)
External reviews
External reviews are not included in the AWS star rating for the product.
---
EFS mounts failing on boot
February 10, 2019

Review verified by AWS Marketplace
I'm a big fan of Debian and I was disappointed that I couldn't get Deb 9 AMI to run the AWS EFS components correctly. The error I get: kernel: NFS: nfs4_discover_server_trunking unhandled error -512. Exiting with error EIO happening on boot.
---