---
How Arq Group (formerly Melbourne IT) has transformed and invested in its business to become a Next-Generation AWS Managed Service Provider (MSP)
The insight and measurement into what customers need are what feeds a virtuous circle that allows us to constantly provide more value and more agility to our customers through our managed service model.

Eight years may not sound like much time. However, in the tech world, eight years equates to many lifetimes. In the eight years since Melbourne IT began to change its approach to providing managed services for enterprise customers, the company has fundamentally transformed its business from traditional hosting provider to cloud-first and end-to-end next-generation MSP.
"As Australia's largest hosting provider for compute, network, and storage services, our traditional value propositions were our price point and ability to scale," says Steve McCormick, chief customer architect at Arq Group. "As the market began to shift with the emergence of hyper-scale cloud providers like AWS, software-as-a-service solutions, and platform-as-a-service offerings, we recognized that we needed to change and evolve our business to better meet the end-to-end needs of customers. We knew that to be successful and to help customers evolve, we needed to adapt to the shifting needs of the digital-first consumer."
After piloting its own public cloud offering, Melbourne IT chose to embrace a different organizational model and partner with a hyper-scale cloud provider. "The pivotal moment for us came in 2012 when we decided to build an AWS-based practice," says McCormick. "We knew that to meet our goals, we needed to become a top partner with AWS and embrace the next-generation MSP model, which meant making many changes to our internal culture, our collaboration methods, and our delivery service models. We couldn't stay focused on traditional managed service offerings for compute, network, and storage. That focus wasn't going to meet our customers' evolving needs and AWS' expectations."
As Melbourne IT continued to build its AWS practice, the company sought to understand its customers' short- and long-term goals and where it could provide the most value to help customers innovate and evolve. "We realized that to be a leader in the space, we needed to be able to provide continual tech leadership and end-to-end service capabilities," says McCormick. "We want to help customers focus on driving business value instead of technology. To do so, we knew we needed to continue to make substantial changes to the way our business operates and become a MSP who doesn't simply maintain platforms, but focuses on helping customers drive sustainable change and optimization at a rapid pace at each stage of the customer lifecycle."
As the company evaluated how it could better address the end-to-end customer lifecycle, it sought to expand beyond its traditional service offerings by integrating new build and design capabilities into its areas of expertise by bringing new experts into the fold.
In 2015, the company acquired one of Australia's leading mobile development agencies, Outware, to improve its human-centered design capabilities for customer engagements and to provide a full range of digital experiences to customers. In 2016, the company acquired InfoReady, a data and analytics firm with a core competency in creating innovative, data-driven digital solutions for customers. "Analytics is a driving force for how businesses make decisions, both internally and relative to their customers," says Cameron Boog, executive director of cloud and managed services at Arq Group. "It was a natural step for the company to build out its expertise and offerings in the data analytics space."
Rebranding as Arq Group was just one change to help customers understand the full scope of what the company can offer. "With the integration of the strategic technical capabilities—data analytics and digital solutions, mobile development and product design, and cloud architecture and management—we're able to provide a more holistic customer experience," says Boog. Arq Group has found that customers get better experiences and drive more innovation when the edges of its capabilities intersect and overlap.
"We see this with the NSW Rural Fire Service, where our engagement across our mobile practice and cloud practices are providing higher levels of public protection that would not be possible using one capability alone. Taking a design-led approach to solution creation for customers ensures that we focus on the end consumer of a solution whilst building on the deep technical strength in our core capabilities of cloud, mobile, and analytics. Our focus is on the build, design, run, manage, and operate components of a customer engagement to reach more customers and help drive more innovation for customers at each stage, with an integrated product mindset," says Boog. Arq Group estimates that 50 percent of its business is dedicated to planning, designing, and migrating customer applications and 50 percent is dedicated to running, operating, and optimizing customer environments.
Core to Arq Group's ability to continually offer new value to its customers is the company's Continuous Value Delivery (CVD) process, which is run on an innovation and service model that drives new ideas and value into the customer platform.
"The pace with which our customers have to change and evolve their environments is running at a level we've not seen before," says McCormick. "We've seen a complete shift in the level of loyalty that consumers have to our customers' brands because in the digital age, it's become much easier to move from one provider to another. Our customers must be able to drive new value to their end users proactively, and we, in turn, must be able to understand what our customers need and look forward by making data-driven decisions that are customer-centric."
Arq Group uses the CVD process to solve customer problems and help customers evolve. "The value proposition of a platform or solution degrades over time if you're not actively embracing and evolving it at the pace of the consumers who use it," says McCormick.

By implementing systems of continuous change, Arq Group is able to drive new ideas and concepts that can be fed back into its managed services to continually maintain and increase the value of a service while also helping customers. "The insight and measurement into what customers need are what feeds a virtuous circle that allows us to constantly provide more value and more agility to our customers through our managed service model," says McCormick. "We believe our CVD process is integral to helping our managed service customers, as well as Arq Group internally, achieve a sustainable change of pace."
McCormick credits the AWS MSP program with opening up opportunities for significantly larger projects with top-tier organizations both locally and globally. "To become an AWS MSP, it was crucial that education and training be at the forefront of our culture," says McCormick. "We encourage everyone within the organization to become AWS certified and enable our employees to experiment and learn on AWS constantly. That shows our customers our commitment to continuous improvement and allows us to continue to raise the bar on our service operations and our operational delivery.
"We implemented many DevOps best practices within our organization to adhere to the next-generation MSP framework expected by AWS," says McCormick. "We're finding that many of our customers want the benefits of DevOps, but they don't really know what it means and if they should build it themselves. We help them understand what DevOps is to help them avoid common mistakes."
"DevOps is more than automation. It's a cultural shift that brings ownership, accountability, and—most critically—an ability to embrace change and failure at pace which delivers measurable business benefits. Our objective is to always be educating customers and helping them take advantage of continuous automation at the infrastructure, platform, application, and security levels within the framework of managed services that offer self-service as well as serviced models," explains McCormick.
Another fundamental shift was to bring security to the forefront of every customer engagement. For Arq Group, security is never an optional add-on. The company embeds security tools like AWS CloudTrail for auditing and Splunk's platform for alerting into its operational ecosystem which is wrapped over all AWS accounts, giving an integrated view of the business outcome.
Arq Group also prides itself on the transparency and open lines of communication it provides to its customers, communicating and collaborating with customers through Slack for deeper engagement and using CloudHealth Technologies (an APN Advanced Technology Partner and Migration and Cloud Management Tools Competency Partner) for billing and cost optimization. The company takes advantage of tools from APN Technology Partners like DynaTrace and ServiceNow to provide customers with detailed analysis and anomaly detection.
"With the MSP program requirements and expectations having driven our move to and investment in DevOps and automation in provisioning and ongoing management, we've increased our technical capabilities dramatically," says McCormick. "100 percent of our solutions are now built as code, which has reduced the risk of confirmation drift and the associated costs of troubleshooting by over 20 percent. We're able to take these savings and invest them back into building new tools and capabilities that benefit our customers." The team has an ongoing project in which its focus is to build out more breadth and depth in its automation capabilities, its security capabilities, and its ability to operate at the pace it needs internally to support customers.
The company's ability to bring managed services into its mobile and analytics organizations is an essential strategic advancement that has substantially increased its revenue growth and profit. "Being able to provide managed services in areas like Artificial Intelligence and Machine Learning—which would have historically been left to the customer to modify but are now part of the service we offer—is something our customers have been really receptive to," says McCormick.
"It's no longer just management of the platform—it's management of a business outcome."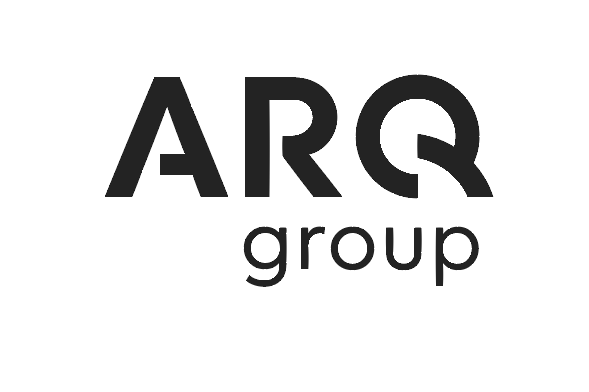 Arq Group has a proven ability to design and manage complex web environments in order to deliver predictable web outcomes for businesses operating online. Hundreds of customers rely on their Digital Platform Methodology to create, deliver, promote, and protect their web platforms.
Connect with Arq Group