Amazon Web Services and SUSE® have teamed to offer SUSE Linux Enterprise Server (SLES) on Amazon EC2, a complete, enterprise-class computing environment for running business-critical applications and workloads.
SUSE maintains the base SLES images for Amazon EC2. AWS customers receive updates at the same time that updates are made available from SUSE, so your computing environment remains reliable and secure and your SLES-certified apps maintain their supportability.

AWS customers can quickly deploy and scale compute resources, according to their business needs, with flexible purchase options for SLES.
Pay-as-you-go. Provision resources on-demand, as your computing needs grow, without long-term commitments or upfront costs.
Reserved Instances. Lower your cost further by purchasing compute resources with a one-time, upfront payment.
For more information about pricing and purchase options, visit the Amazon EC2 pricing page. Find answers to common questions about SLES on Amazon EC2 on the FAQs page. Download the SLES on Amazon EC2 whitepaper.

SLES is now available in the AWS GovCloud (US) region. Learn more.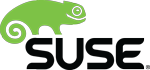 ---
SUSE Linux Enterprise Server for SAP Applications is designed to meet the needs for SAP Applications and HANA Databases running on AWS. The SLES for SAP delivers the following features for SAP workloads:
High Availability Clustering
Automation of SAP HANA System Replication
SAP HANA Firewall protects the In-memory System from unauthorized access.
Page Cache Management sustains high performance
Download the SLES for SAP whitepaper. Find, buy and deploy SLES for SAP in AWS Marketplace.
---
SUSE Studio provides SLES on Amazon EC2 users a simple on-ramp for developing and deploying application stacks, virtual appliances and custom SLES applications. Developers and IT professionals can also use Amazon EC2 to deploy and test SLES-certified applications, while maintaining supportability.
Get the whitepaper ("Using SUSE Studio to Build and Deploy Applications
on Amazon EC2") to learn more about how SUSE Studio works with Amazon EC2.

---