Learn how our customers are using Amazon Polly text-to-speech service to create applications that talk, and build entirely new categories of speech-enabled products.

FICO
FICO Customer Communication Services (CSS) team focuses on providing automated voice, text and email communications to help organizations with fraud detection and customer service. Learn how they use Amazon Polly Text-to-Speech service to power a range of voice applications to improve the customer experience.

BeyondWords
BeyondWords puts AI voices at publishers' fingertips. Through its text-to-speech API, online editor and all-in-one audio CMS, users effortlessly transform text into engaging audio. Distribution, analytics, and monetization tools on top ensure audio reaches its full potential.

"We chose to use voices from Amazon Polly for their consistently high standards and interoperability with our platform. We built our initial product using Polly voices exclusively and they continue to be popular choices among our customers. Support for SSML tags in particular has helped us to improve the quality of our services in new domains. We've found that, by converting text to audio, publishers can expect improvements to time-spent as high as 973%. We expect text-to-speech technology to rapidly progress through the adoption curve in the years to come."
James MacLeod, Co-founder & COO - BeyondWords

Inhealthcare
Founded in 2012, InHealth is the UK's largest specialist provider of diagnostic and healthcare solutions. Using Amazon Polly, Inhealthcare has created a digital infrastructure which supports remote home monitoring for the entire UK population.

Read the blog post
"In a world of innovative apps and clever technology, people sometimes forget there are many individuals who are excluded from the digital world for social, economic or health reasons. As a trusted partner of the NHS, we rely on Amazon Polly to do all the synthesized speech for our automated telephone calls. Individuals can answer questions and provide information using the telephone's keypad. Amazon Polly helps us make sure these people are being cared for."
Mike Wray, Senior Software Architect - Inhealthcare

Vonage
Nexmo, the Vonage API Platform, enables enterprises to reimagine their digital customer experiences by providing them with the tools they need to easily communicate information to customers in real-time through text messaging, chat, social media and voice.

Read the blog post
"Amazon Polly checks all the boxes for the technological specifications Nexmo required for our TTS use cases. The highly scalable AWS Cloud infrastructure, the high availability of the Amazon Polly service, and the broad language support made Amazon Polly a logical choice."
Roland Selmer, Product Director, Voice and RTC - Nexmo, the Vonage API Platform

National Australia Bank
For 160 years, National Australia Bank (NAB) has been helping customers with their money. Today, NAB has more than 30,000 people serving nine million customers in locations across Australia, New Zealand and around the world. As Australia's largest business bank, NAB works with small, medium and large businesses to help them start, run and grow, as well as funding some of the most important infrastructure in Australia's communities – including schools, hospitals and roads.

"We're looking to Amazon Connect to help us improve the experience customers have when they contact our call centers. For that reason, it was also important that the voice we created using Amazon Polly Brand Voice felt both uniquely NAB and consistent with our position and what our customers expect when they call us. We're thrilled to be a global leader using this voice-first digital innovation – and even more excited to see how our customers interact with the voice and experience as we gradually roll this out."
Laurent De Segur, General Manager of Digital and Assisted Channels - National Australia Bank (NAB)

Initiafy
Initiafy is a leading provider of contractor management software that helps companies on-board and train contractors, temporary, or seasonal staff before they begin work with over 300,000 users worldwide.

Read the blog post
"Amazon Polly checks all the boxes for the technological specifications Nexmo required for our TTS use cases. The highly scalable AWS Cloud infrastructure, the high availability of the Amazon Polly service, and the broad language support made Amazon Polly a logical choice."
Roland Selmer, Product Director, Voice and RTC - Nexmo, the Vonage API Platform

Daraz
Daraz, launched in 2012, offers a diverse assortment of products to online shoppers in Pakistan and four additional South Asian markets: Bangladesh, Myanmar, Nepal, and Sri Lanka. With 2 million products, 30,000 sellers, and 5 million customers, Daraz has become a household name in the region.

Read the case study
"Nearly half of our customer calls were about order status, and we wanted to expedite them using automation. Amazon Polly enabled us to deliver automated real-time information in a natural sounding voice and to shorten the duration of these calls by more than 40 percent. After each call, customers are asked to evaluate the experience. Today, we're standing on the verge of 4.8 out of a total score of 5, and before we introduced Amazon Polly we were at about 3.5."
Edouard Gheerbrant, Head of Customer Experience - Daraz

PolicyBazaar.com
PolicyBazaar.com is India's largest insurance marketplace, which enables customers to compare multiple insurance products before making a purchase.

Read the blog post
"The number of average transactions grew to 300000 from 120,000 a month. As a result, customer calls grew significantly. To advance our growth, we integrated Amazon Polly with our in-house IVR calling service, PBee Connect for voice broadcasting, critical voice alerts, and inbound calls. We have processed over 300000 calls leveraging this system, and 80 percent of the calls made were answered, 63 percent responded positively, and 41 percent of sales were closed without the interference of agents."
Ashish Gupta, CTO - Policybazaar.com

Y-Cam
Founded in 2007 with a mission of making smart home security affordable and accessible to all, Y-cam uses artificial intelligence to provide a monitored home-security service at a price point much lower than traditional security companies' offerings.

Read the blog post
"Our research suggests that customers nowadays are less likely to buy a voice-assisted smart security solution if the voice sounds robotic, like many of the non-AWS services out there. Our customers love how human the Amazon Polly voice sounds. In fact, many people think it is a real person... By building the Y-cam Protect platform quickly, easily, and affordably on AWS, we have transitioned from being a vendor of connected cameras to a provider of home-security services."
Devin Chawda, CEO - Y-Cam Solutions

Trulience
Trulience, supported by Smart Group, creates lifelike digital humans that businesses can use to enable interactive customer service experiences.

"We believe that realistic, on-screen digital humans not only improve customer experiences, but also increase engagement and interaction, leading to better outcomes. We are extremely excited to be using the latest voice technology from Amazon Polly to deliver on these industry-leading initiatives."
Marek Zwiefka-Sibley, Co-founder - Trulience

Pillo Health
Pillo Health is a healthcare technology company dedicated to improving the lives of millions of chronically ill adults managing their health at home. Our solution combines a cloud-based HIPAA compliant platform and a voice activated, proactive digital assistant named Pillo.

"Pillo Health serves individuals who manage chronic conditions in the comfort of their home. Maintaining our community's trust starts with each daily interaction. The Conversational version of Amazon Polly's Joanna voice provides clarity and expression that inspires trust and is easy to understand, allowing us to connect with our users through a voice that brings Pillo (our in-home companion device) persona to life. Making the decision to switch to Joanna in Amazon Polly was easy—it was the top pick amongst all of our voice testers."
Paige Baeder, Product Manager - Pillo Health

The Washington Post
The Washington Post is an award-winning news leader whose mission is to connect, inform, and enlighten local, national and global readers with trustworthy reporting, in-depth analysis and engaging opinions. The Post is as much a tech company as it is a media company, combining world-class journalism with the latest technology and tools so readers can interact with The Post anytime, anywhere.

"We're doubling-down on our commitment to audio and will be experimenting rapidly and boldly in this space. The full integration of Amazon Polly within our publishing ecosystem is a big step that offers readers this powerful convenience feature at scale, while ensuring a high-quality and consistent audio experience across all our platforms for our subscribers and readers."

Kat Downs Mulder, Managing Editor - The Washington Post

USA Today
Gannett | USA TODAY NETWORK is a leading media and marketing company with unparalleled local-to-national reach, successfully connecting consumers, communities and businesses. With the iconic USA TODAY, 109 strong local media organizations in 34 states and Guam, more than 160 local news brands online in the U.K., and ReachLocal, a digital marketing company, they provide rich content through hundreds of outstanding affiliated digital, mobile and print products.

"We strive to innovate and bring our audiences news and content wherever they are. With more than 100 newsrooms across the country, it's important for Gannett | USA TODAY NETWORK to produce audio content efficiently. Services like Amazon Polly and features like its Newscaster voice help us deliver breaking news and original reporting with increased speed and fidelity worthy of our brands."
Scott Stein, Vice President of Content Ventures - USA Today Network

ProQuest
ProQuest curates the world's largest collection of journals, ebooks, primary sources, dissertations, news and video – and builds powerful workflow solutions that help libraries advance teaching, learning and research. ProQuest products and services are used in academic, K-12, public, corporate and government libraries in 150 countries.

"At ProQuest, we're committed to providing unique, relevant and powerful content – and making that content accessible to every researcher. Using Amazon Polly's lifelike voice API, our customers have the option to have more than one billion documents read to them on demand."
Roger Valade, CTO - ProQuest

CBSi
CBSi is a South Korean digital multimedia group. It is a subsidiary of CBS, the first South Korean human broadcasting service started back in 1954.

"People in South Korea are always on the go and we wanted to provide them a way to consume the latest news without looking at their device screens. Customers have been satisfied with hearing articles voiced by Seoyeon, Amazon Polly's Korean voice. Our advertisers also excited about an ability to modify their voice ads featured before the articles within matter of hours at a fraction of what it would have cost for hiring a voice talent."
Wanbok Lee, CEO - CBSi Co., LTD

Whooshkaa
Based in Australia, Whooshkaa is a creative audio-on-demand podcast platform that helps publishers and advertisers reach their audiences.

Read the blog post
"Powered by Amazon Polly, publishers can use Whooshkaa to automatically convert their stories and news feeds into audio. We also provide the tools to merge multiple stories and to customize the sound by changing its accent, pitch, rate, and volume. Whooshkaa is the first audio platform in the world to make these features available. Publishers can now generate a comprehensive news bulletin in real time, combining the top stories of the day into a single podcast."
Robert Loewenthal, CEO & Founder - Whooshkaa

FM Wakayama
FM Wakayama is a nonprofit community radio station in Japan. Since July 2017, FM Wakayama has been broadcasting news and weather forecasts through Nanako, an artificial-intelligence (AI) announcer that uses Amazon Polly. By integrating Amazon Polly to its systems, the radio station was able to provide programming even at times of day when on-air talent and directors are scarce.

Read the case study
"It was extremely important that the voice be as human as possible, and at broadcast level in terms of quality. Amazon Polly's voice was the most human one we found, and we felt it was one listeners would find acceptable on the radio... We're able to broadcast the latest news even in the middle of the night, and keep up as circumstances change during disasters. Nanako has made possible the kind of broadcasting we couldn't do with humans alone. In that light, I think it's fair to say that Amazon Polly has reinvented radio."
Seiji Yamaguchi, Station Director - FM Wakayama

BeeLiked
BeeLiked is an engagement marketing platform that provides brands with a wide variety of contest and game software to engage their online audience, generate leads and drive sales.

Read the blog post
"When Dan Brown's publishers, Doubleday, approached us to power a contest for his new novel Origin, we realized we needed to create something special. We came up with the concept of the world's first virtual book signing where, having voted on their book cover design, entrants would receive a personalized video. Not only do they see Dan Brown write them a personal message, they are welcomed into his house by name as well. We chose Amazon Polly to power the voice in the personalized video due to the ease of integration, the speed at which the voice file can be created, and the quality of the voices available. We required a British voiceover and selected Brian."
Damien Dutton, CEO and Founder - BeeLiked

CommonLit
CommonLit is a nonprofit ed-tech organization dedicated to ensuring that all students graduate high school with the reading and writing skills necessary to succeed in college and beyond.

"At CommonLit, we aim to support learners of all styles, and we use Amazon Polly to help auditory learners get a rich experience with curricular content. When they click our 'Read Aloud' button, they hear a Polly voice fluidly articulating the passage. Paying voice actors to read it for us would be exponentially more expensive, and thankfully Polly does such a good job that we don't need to hire people for this reading work. For a small fraction of that cost, we can use Polly to support all students, especially those for whom English pronunciation is less familiar, such as newer readers and English-language-learners. We're excited about the new voices for Polly and we plan to upload new content with them."
Geoff Harcourt, CTO - CommonLit

Haptik
CommonLit is a nonprofit ed-tech organization dedicated to ensuring that all students graduate high school with the reading and writing skills necessary to succeed in college and beyond.

Read the blog post
"We have experimented with a number of different services for TTS, but Amazon Polly was the frontrunner by miles...The Amazon Polly API is simple and very robust. It took us less than a day to implement the Amazon Polly API calls, and we designed our system in a way where almost all the configurations can be changed on the fly without the need of any code changes. This allowed us to experiment and perform A/B testing with a lot of different scripts and voices."
Ranvijay Jamwal, Lead DevOps Engineer - Haptik Inc

Trinity Audio
Trinity Audio helps publishers and content creators of all types and sizes take part in the ongoing audio revolution by turning readers into listeners, creating the experience modern audiences are expecting today. Using text-to-speech players embedded on any website, the company enables a completely new way to engage, grow, and monetize online audiences.

"After testing the leading TTS solutions in the market, Trinity Audio found Amazon Polly the best offering in the field. Trinity Audio leverages the Polly TTS solution to generate audio files for their digital publishers and content creators. Those audio files are being consumed by listeners who want to consume written content on the go and while multi-tasking. Trinity Audio Polly based solution was first tested on two of the McClatchy group's news sites over three months with significant positive customer feedback. The results from The Sacramento Bee and The News & Observer showed an increase in user engagement online including a 168% increase in time spent on the news site, an 89% increase in story page views and a 95% increase in visits per user. McClatchy then proceeded to integrate the Trinity Audio's solution across all 30 digital news assets."
Ron Jaworski, CEO - Trinity Audio
Duolingo
Duolingo is a popular language-learning platform and the most downloaded education app in the world, with more than 200 million users. The company uses Amazon Polly text-to-speech to over human recordings for language learning.

Read the blog post
"I can't think of many use cases where accurate pronunciation is more important than when you're learning a new language. We have found that the Amazon Polly voices are not just high in quality, but are as good as natural human speech for teaching a language."
Severin Hacker, CTO - Duolingo

GoAnimate
GoAnimate is a web-based, do-it-yourself video-creation platform. It is designed to allow makers of all skill levels to create an animated video quickly and easily. GoAnimate selected Amazon Polly as the key provider for its voice-over feature.

Read the case study
"Amazon Polly gives GoAnimate users the ability to immediately give voice to the characters they animate using our platform. This is especially helpful in scenarios where live voice-over is either resource or time prohibitive, such as when developing a video in many languages or within pre-production to speed the approval process. The speech is integrated seamlessly with our rich set of pre-animated assets, which reinforces GoAnimate's ease-of-use and affords our customers both efficiency and speed to market."
Alvin Hung, CEO and founder - GoAnimate

Roybi
Roybi Robot uses artificial intelligence to deliver personalized content to children based on their pace and interests. With over 500 lessons, including basic STEM, stories, games, and songs, Roybi Robot creates a fun and interactive learning experience for children. ROYBI is using Amazon Polly advanced deep-learning technologies to synthesize a natural-sounding human voice for ROYBI Robot.

Read the case study
"With the help of the AWS EdStart program, ROYBI was able to structure its technology and deploy its product without spending countless hours on development. As a result, the company launched its product five months ahead of schedule. "A lot of people couldn't believe it, because ROYBI Robot is a very complicated product," says Sarraf. "But with AWS technology solutions, services, and support, we were able to get to market fast."
Elnaz Serraf, Founder and CEO - Roybi

Reflare Ltd
Reflare provides an IT security training platform which allows customers to easily upskill staff, meet compliance requirements and develop more secure technologies.

"Our interactive training products allow customers to add their own contents in real time. With Polly, the custom narrations can be automatically generated within seconds. Compared to working with human voice actors, cost and time to delivery are both reduced by 99%. But even more importantly, human voice actors would not be able to deliver real time custom contents at all. This has allowed us to carve out a unique niche in the educational content space. As Polly continues to improve, we are planning to rely more on Neural TTS voices over time."
Paul S. Ziegler, CEO - Reflare Ltd

Volley
Volley is a top developer of voice-controlled games and entertainment for Amazon Alexa. Volley's Alexa skills such as "Song Quiz" and "Yes Sire" have entertained millions of Alexa owners since Volley began publishing skills in 2017. Using Amazon Polly, Volley is bringing characters to life through immersive, interactive audio stories.

"At Volley, our voice-controlled games are constantly changing and evolving. Using Amazon Polly, we can deploy updates to character dialogue in our games instantly, whereas with voice actors, that same process would take days or weeks. Moreover, several of our games have infinite branching dialogue permutations that depend on the choices each user makes within the game. Our on-the-fly TTS generation only works because Polly's text-to-speech API latency is low enough to be essentially imperceptible to the user."
James Wilsterman, Founder & CTO - Volley Inc.

Mapbox
Mapbox is a live location technology platform, offering custom maps, search, navigation and augmented reality (AR) building blocks to developers, and reaching more than 420 million end users around the world.

"Our Mapbox Navigation SDK offers a complete turn-by-turn navigation solution that developers can easily add to their iOS or Android application. As a navigation solution, providing clear and well-understood voice guidance is critical to the user experience. Our integration with Amazon Polly's Text-to-Speech service allows us to offer natural-sounding pronunciation with highly intelligible and pleasant voices in consumers' preferred languages."
Jay Cox-Chapman, Head of Navigation - Mapbox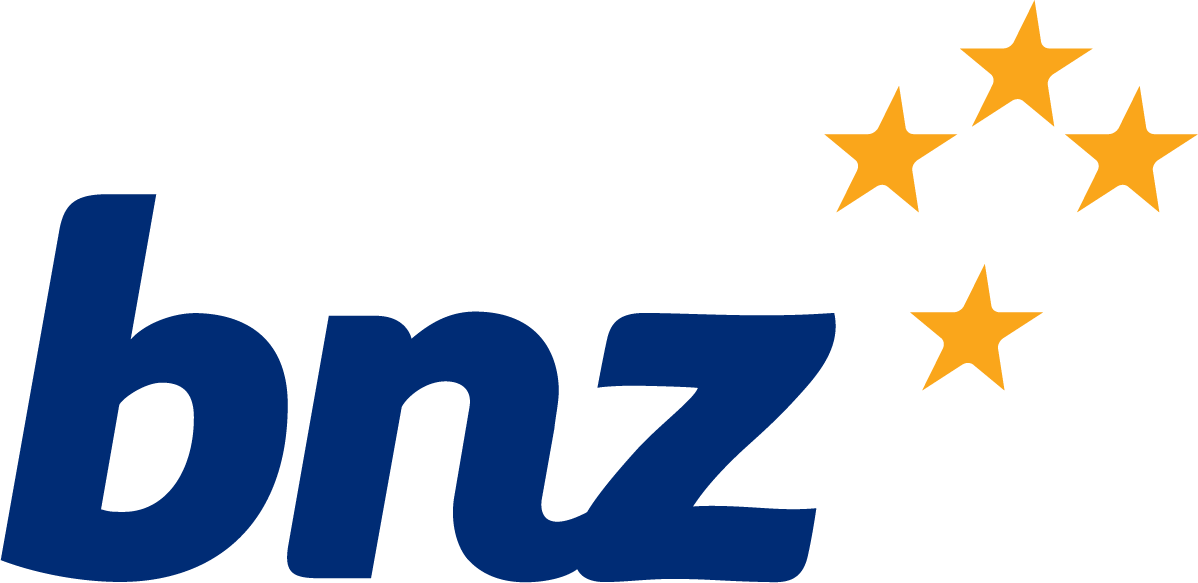 Bank of New Zealand
At Bank of New Zealand (BNZ), we've been helping our customers make their goals a reality for over 150 years, and now we're working with them to redesign banking for the future.

"We're excited to have the first Amazon natural text-to-speech voice in New Zealand. Our voice, Āwhina, talks with Kiwi-accented English and speaks some te reo Māori. Āwhina, meaning to help or assist, will support our customers that call us to do things like open a bank account, get their account balance, or transfer funds between accounts."
Bridgette Dalzell, General Manager of Customer Connection Hubs – Bank of New Zealand (BNZ)

Vodafone New Zealand
Vodafone New Zealand is one of New Zealand's leading digital services and connectivity companies, and we believe every New Zealander will thrive with access to the world's best digital services. We offer more than 3 million connections to Consumer and Business customers, and our existing mobile network covers 98.5% of where Kiwis live, work and play.

"Vodafone is proud to launch Amazon Polly's new Kiwi voice within our call centre, which will answer millions of customer calls monthly. It is important we integrate a unique New Zealand identity into our customer service channels, including te reo Māori phrases and correct pronunciation. It's been great to collaborate with AWS on developing this sophisticated new Kiwi voice, and enable other organisations in Aotearoa New Zealand to adopt it through Amazon Connect and Amazon Polly."
Mark Fitzgerald, Head of Digital Tools – Vodafone New Zealand

Süddeutsche Zeitung Digitale Medien GmbH
At Süddeutsche Zeitung Digitale Medien GmbH we enable innovative services and products, as part of that we make SZ.de the leading German high-quality news website in subscriptions.

"We wanted to provide our users with the possibility of consuming our articles via audio narration. We chose Amazon Polly because its German voice quality and pronunciation is better than everything we tested. Since the launch of our "Listen to Article" feature, we have received a lot of positive user feedback especially regarding the pronunciation accuracy. The "Listen to Article" feature has reached an average of around 30,000 users of the website in the first two months after launch while the session duration increased significantly as well. In the future, we plan to use Amazon Polly on other SZ platforms, including our mobile news apps."
Oliver Neumann, Product Manager Audio & Video - Süddeutsche Zeitung Digitale Medien
Nina Bischoff, Product Owner SZ.de Website - Süddeutsche Zeitung Digitale Medien

UFA Serial Drama
UFA Serial Drama is a well-known producer of television formats in Europe. They are specialists for long-running, daily and weekly series formats such as "Gute Zeiten, schlechte Zeiten", "Unter uns", "Alles was zählt" or "Spotlight". The longevity of the series and the innovative strength of the company have made UFA Serial Drama the market leader in this segment for almost three decades.

"At UFA Serial Drama, we are committed to producing engaging content for our viewers. Amazon Polly enabled us to bring our smart coffee maker to life on Gute Zeiten, schlechte Zeiten. After evaluating other tools, we chose Amazon Polly because it provides multiple high-quality voices at a low price. In addition, it's easy to integrate into our complex production workflow. We are excited to use Amazon Polly as the voice of other devices on the show such as a navigation systems, radio station announcements, and more."
Manfred Mvié Bauche, Sound engineer - UFA SERIAL DRAMA GmbH


Check out the developer guide
Detailed instructions for using the various features, and complete API reference for developers.

Read documentation

Sign up for a free account
Instantly get access to the AWS Free Tier.
Sign up
Start building in the console
Get started building with Amazon Polly in the AWS Management Console.

Sign in