Equipment Health & Maintenance
The Equipment Health & Maintenance (EHM) solution is an offering that provides predictive equipment analytics to monitor equipment health and performance and boost preventative maintenance strategies. EHM helps reduce equipment downtime, improve reliability, and improve performance while enabling organizations to optimize operations and maintenance expenditures. As a cloud-based solution, EHM can easily scale across downstream operations to fit business needs.

Specifically, the Equipment Health & Maintenance solution delivers the following capabilities for the customer:

Operational Insights - Real-time visibility and insights on critical equipment health and performance
Equipment Productivity ­– Timely alerts and notifications of equipment anomaly and failure detection days or weeks in advance
Performance & Maintenance Improvement - Enables equipment optimization and proactive maintenance planning to improve performance health and maintenance strategy
The Equipment Health & Maintenance solution boosts asset management to address top downstream business priorities: Reliability, Performance, Cost Control, Safety
EHM addresses the following key challenges: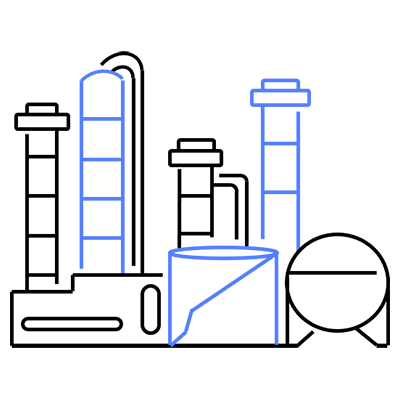 Operational outcomes
Suboptimal equipment performance
Unplanned equipment failures and downtimes
High maintenance costs

Personnel & maintenance challenges
Resource constraints
OPEX constraints
Inefficient servicing of aging equipment
Work order backlog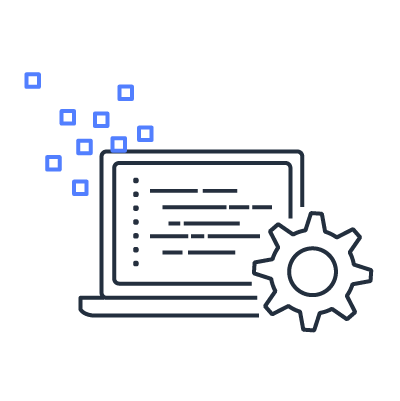 Technology challenges
Disparate tools for monitoring and maintenance tracking
Lacking advanced equipment analytics
Disjointed technology and data systems
Customer Reference
Australia's leading natural gas producer announced an ambitious target of increasing operational efficiencies by 30% over the next three years to its investors. To work towards this target, the customer, headquartered in Perth, is strongly leveraging digitization and automation with AWS services to find the right balance between production and equipment maintenance strategies, in an effort to decrease costs and increase labor productivity.

Specifically, the customer launched a Condition-Based Maintenance Project targeting 1,500 cooling fans in an LNG processing facility to improve equipment visibility for analysis, troubleshooting, and maintenance. Previously, equipment condition data was manually collected only every 3 months and analyzed by a mix of machine and person; the average maintenance work time was 80 days. Since migrating to the AWS Cloud, the company developed and implemented sensors to transmit site equipment data to the cloud, built customized machine-learning models to perform continuous analysis on data in production, and automated the work planning process. The Condition-Based Maintenance Project, has resulted in the following benefits for the customer:
Cooling fans equipment field data is captured every 15 minutes to provide near real-time monitoring

The average work planning process has reduced from 80 days to one day

Templated, automated steps and responses vs. building artifacts and work orders from scratch

An 80% reduction in inspection costs
How to get started
Step 1: Deployment Readiness Assessment
Activities
Business Case Definition
Analytics/ML Feasibility
Data Strategy
Security Strategy

Outcomes
Readiness and Maturity Assessment
Infrastructure inputs into Planning
Engagement Scope
Step 2: Deployment planning
Activities
Evaluate Analytics/ML Strategy
Data Lake Environment Review
Enrich Data Lake with Additional Sources
Architecture Design

Outcomes
Reference Architecture
Analytics/ML Strategy
End to End Engagement Plan
Step 3: Deployment execution
Activities
Security (Implement Firewalls & Data Security)
Implement Analytics Workflow
Build Data Visualization and UI
End to End Workflow Testing
Outcomes
Implemented Analytics/ML Solution
Implemented Data Visualization and UI
Deployed Use Cases
Get started
Leading companies in the oil & gas industry are already using AWS. Contact our experts and start your own AWS Cloud journey today.