Discover how AWS technologies are fueling innovation across all industries to solve the problems of tomorrow with on-demand webinars from the AWS Webinar Series.

The AWS Partner Webinar Series is a selection of live recorded online presentations that cover a broad range of topics at varying technical levels and scale. Each webinar is hosted by an AWS solutions architect and an AWS Competency Partner who has successfully helped customers evaluate and implement the tools, techniques, and technologies of AWS. These webinars feature technical sessions with AWS solutions architects and engineers, live demonstrations, customer examples, and expert Q&A sessions.
To view the on-demand webinars, please click here. For a schedule of upcoming webinars led by AWS solutions architects and engineers, please click here.
Register below for our upcoming webinars!
Discover how real-time monitoring can help prevent losses to productivity and revenue caused by security incidents. Learn More »

September 11, 2018
10 AM PT/1 PM ET

Learn how CWP for Storage protects your data stored in Amazon S3 buckets from the latest threats and malware. Learn More »

September 13, 2018
10 AM PT/1 PM ET

Learn AWS tools and best practices for achieving robust security on AWS across regions and accounts. Learn More »

September 13, 2018
1 PM PT/4 PM ET

Learn how organizations of any size can move data to the cloud quickly, accurately, and affordably with Matillion ETL. Learn More »

September 11, 2018
7 AM PT/2 PM GMT

Learn how to protect clinical and intellectual property data during an acquisition. Learn More »

September 18, 2018
9 AM PT/12 PM ET

Learn how to protect sensitive data from increasingly sophisticated cyber threats. Learn More »

September 18, 2018
11 AM PT/2 PM ET

Discover how precision medicine is leveraging cloud-based data visualization tools today. Learn More »

September 20, 2018
9 AM PT/12 PM ET

Learn how you can use Reltio and AWS to organize large data sets from all sources for continuous self-learning. Learn More »

September 20, 2018
11 AM PT/2 PM ET

Learn how you can modernize your data architecture and transform your organization for the digital age. Learn More »

September 25, 2018
1 PM PT/4 PM ET

Learn how to address data privacy and compliance regulations, including GDPR and CCPA. Learn More »

September 26, 2018
10 AM PT/1 PM ET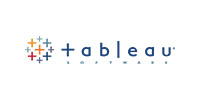 Deploy multiple instances of Tableau Server quickly and economically to segment separate lines of business for analytics. Learn More »

October 9, 2018
10 AM PT/1 PM ET

Hear how Lemongrass and AWS migrated over 1,400 of the world's largest and most complex SAP systems to AWS. Learn More »

September 18, 2018
12 PM UK/1 PM CET


Discover best practices and key milestones for effectively streamlining the migration of your SAP landscapes to AWS. Learn More »

September 19, 2018
10 AM UK/11 AM CET

Learn how customers are improving SAP application reliability, performance, and agility. Learn More »

September 20, 2018
10 AM UK/11 AM CET

Gain insight into how this data-driven company implemented a new DR strategy to achieve IT resilience at a cost reduction of 73% compared to traditional DR solutions. Learn More »

October 10, 2018
11 AM PT/2 PM ET

---