ĪTEGRIA Achieves More than 20% Growth Year over Year Using Amazon WorkSpaces
ĪTEGRIA is committed to providing a fast, compliant, and secure technology service for registered investment advisors (RIAs). In 2014, ĪTEGRIA decided to migrate from its on-premises data centers to a more scalable cloud environment. "One of the major problems with housing your own data center is constantly keeping up with technology and adding resources as your client base grows," says Richard Mabbun, ĪTEGRIA CEO and managing partner. "For the power users in the environment, adding applications meant increasing hardware and software resources. They started facing limits with respect to memory and CPU."
ĪTEGRIA decided to migrate to a cloud desktop environment and turned to Amazon Web Services (AWS). Its use of Amazon WorkSpaces—a managed, secure desktop-as-a-service (DaaS) solution—helped propel the company's growth, enabling it to land a place on the Inc. 5000 list of fastest-growing companies from 2016 to 2020. ĪTEGRIA's new standards of resiliency, reliability, and uptime, enabled by Amazon WorkSpaces, have increased customer satisfaction and helped its new customer acquisition skyrocket.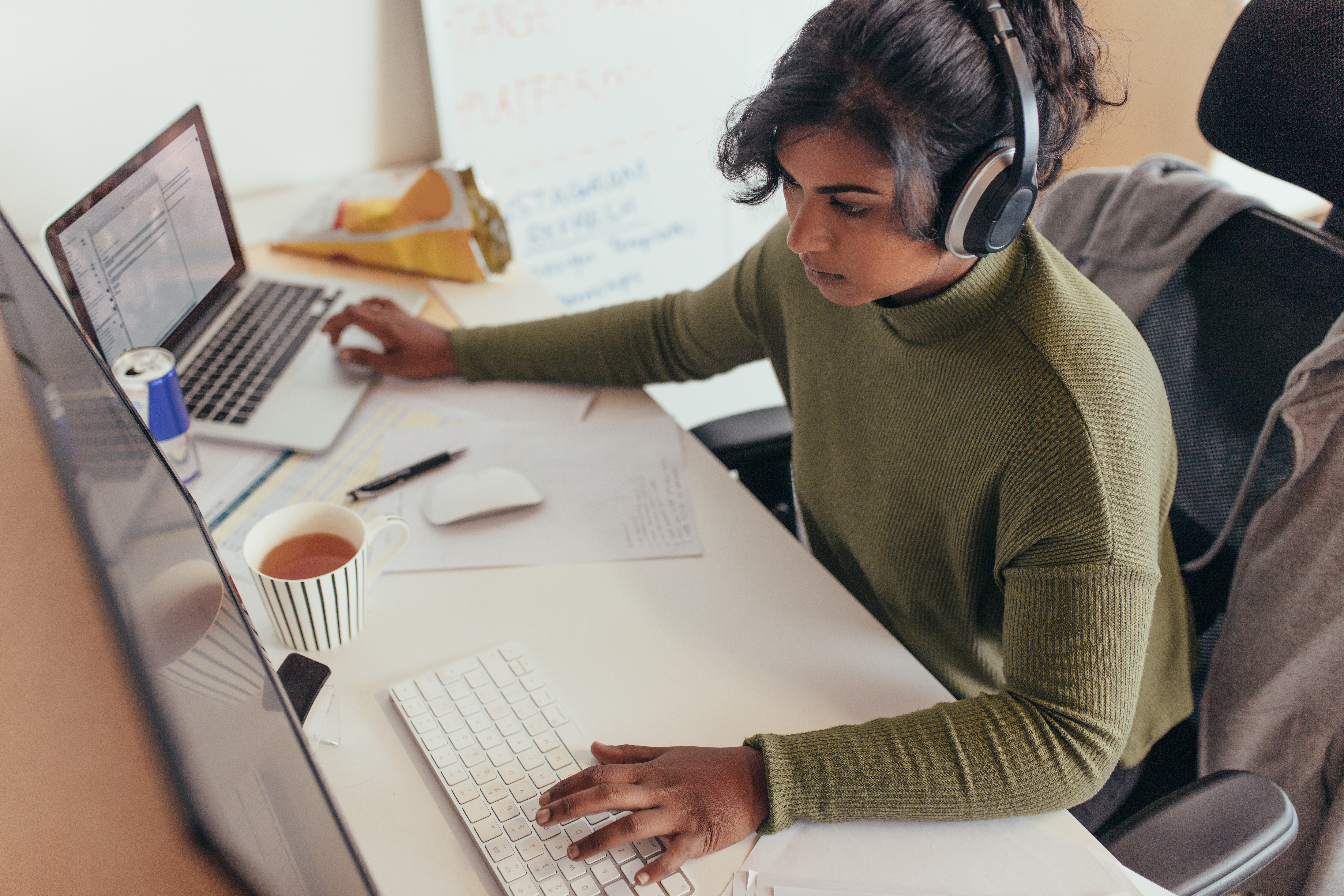 "Our adoption of DaaS through Amazon WorkSpaces directly correlates with the 5 years that we've been selected to the Inc. 5000 as one of the fastest-growing private companies in the country."

Robert Madi
Partner and director of partnerships, ĪTEGRIA
Migrating from an On-Premises Data System to a Cloud Environment
ĪTEGRIA is an infrastructure partner that focuses on the RIA community, delivering a technology service that enables RIAs to offer a great client experience. The company has locations in Illinois, Texas, and the Philippines. ĪTEGRIA largely serves small RIA firms that want to partner with a managed service rather than bringing additional operational overhead in house.
ĪTEGRIA's previous data system consisted of two on-premises data centers, but in 2014, the company made a strategic decision to migrate to a cloud-based solution. It knew the advantages of not operating or managing hardware in the long term as it grew: with cloud infrastructure, it would be able to scale up for each client as needed without having to constantly add hardware and software resources as its client base grew.
After investigating the solutions, ĪTEGRIA chose to use a virtual desktop infrastructure (VDI). "We needed something much more customized, where each user had a set amount of resources and which would not be shared with anyone in the organization," says Mabbun. And although ĪTEGRIA could have built its own VDI services, it decided a managed service with built-in features, redundancies, and security would be much less taxing.
As ĪTEGRIA looked for the right provider, it was impressed by the experience and reputation AWS had in the VDI space. That AWS has been recognized as a "leader" in Gartner's Magic Quadrant for Cloud Infrastructure and Platform Services—a rating system for technology companies performed by information technology consulting firm Gartner—especially stood out. The DaaS solution AWS offers, Amazon WorkSpaces, also impressed ĪTEGRIA. "We believed that Amazon WorkSpaces could help us offer a lot of goodwill toward our clients in the form of reliability, redundancy, and compliance," says Mabbun. By using Amazon WorkSpaces, ĪTEGRIA can more simply meet compliance with the U.S. Securities and Exchange Commission (SEC). According to Mabbun, this has saved ĪTEGRIA significant time and effort while simplifying compliance for ĪTEGRIA's customers.

Approaching Unprecedented Growth
In 2016 ĪTEGRIA began a "complete flip"—as Mabbun puts it—as it migrated from on premises to the cloud. It took advantage of Amazon Elastic Compute Cloud (Amazon EC2)—a web service that provides secure, resizable compute capacity in the cloud—for web-scale cloud computing. Meanwhile, using Amazon WorkSpaces enabled ĪTEGRIA to create an individualized environment for every client. Outside services like two-factor authentication were tied into individual desktops to create a separate workspace for every client, with no shared environment at all. Today, ĪTEGRIA has over 120 virtual private cloud environments and about 2,000 cloud desktops.
Migrating to AWS helped ĪTEGRIA realize unprecedented growth. "Our adoption of DaaS through Amazon WorkSpaces directly correlates with the 5 years that we've been selected to the Inc. 5000 as one of the fastest-growing private companies in the country," says Robert Madi, ĪTEGRIA partner and director of partnerships. "I think it's no coincidence that once we made the move to VDI, we were able to propel our growth in a much quicker and more stable fashion." According to Mabbun, ĪTEGRIA has maintained a 72 percent growth rate over 3 years—slightly more than 20 percent per year.
ĪTEGRIA's use of AWS services has driven that growth in part because of the reputation AWS holds among prospective clients. "Using AWS truly gives us a competitive advantage against other VDIs," says Madi. "In many cases, our solution is more expensive than our competitors' offerings, but we still end up winning the deals because of our expertise and our clients' desire to be using solutions like those AWS offers."
The migration also helped ĪTEGRIA turn around faltering customer relationships. "Clients who were having challenges using our previous cloud offering gave us a second chance to migrate into our DaaS service, and now they are our happiest clients," says Mabbun.
And in the unprecedented times brought on by the COVID-19 pandemic, the new cloud environment helped ĪTEGRIA thrive, providing complete work-from-home capabilities. "When the lockdown happened, we were ready for it," says Mabbun. "And not only were we ready for it as a company, but we also knew that all our AdvisorCloud VDI clients were on the service already. That was an immediate benefit for us because we didn't have to worry about servicing our clients during an uneasy and uncertain time." Despite the challenges it brought, 2020 was a good year for new client acquisition.
As Mabbun says, with a cloud environment, ĪTEGRIA is no longer "bound by walls." "We can hire anywhere now and know that we can onboard new employees and make them productive right away through the use of our cloud environment," he says. This is another major contributor to ĪTEGRIA's massive growth.

Benefiting from an Experienced Cloud Service Provider
Having experienced the benefits of AWS, ĪTEGRIA is poised to begin using more AWS services. Currently, it is rolling out Amazon Connect—a simple-to-use omnichannel cloud contact center—for its customer support call center solution. It's also beginning to take advantage of Amazon Chime—a communications service that lets users meet, chat, and place business calls using a single application—for everyday phone system functions. By 2022, ĪTEGRIA plans to go fully cloud based and discontinue its data centers in favor of AWS.
After 5 years of remarkable growth, ĪTEGRIA is continuing its upward trend. Madi says that's because AWS enabled ĪTEGRIA to create an unbeatable offering. "We see the infrastructure support AWS provides as a major benefit, and prospective clients really value that," says Madi. "It's part of our proposition: the resiliency, the redundancy, the uptime, the data center reliability, and the service-level agreement. All of those have become factors of our solution but are born out of our building on AWS."

---
About ĪTEGRIA
Based in Northbrook, Illinois, ĪTEGRIA is an infrastructure partner that delivers a fast, secure, and compliant technology service to small and midsize financial advisory firms, with a focus on registered investment advisor firms.

Benefits of AWS
Has maintained 72% growth in 3 years—more than 20% per year
Made the Inc. 5000 list of fastest-growing companies for 5 consecutive years
Developed over 120 cloud environments with 2,000 cloud desktops
Pivoted to become 90% cloud based in 5 years
Provides complete remote work capabilities for both employees and clients

---
AWS Services Used
---
Get Started
Companies of all sizes across all industries are transforming their businesses every day using AWS. Contact our experts and start your own AWS Cloud journey today.