Managing databases to run at scale, with high availability and reliability is difficult, time consuming and expensive.
AWS provides a portfolio of fully managed, high performance, and cost effective databases that can help. With AWS Database Migration Service, you can migrate your databases and data warehouses to AWS with no downtime. Get help from migrations experts from AWS Professional Services and the AWS Partner Network, and leverage the Migration Acceleration Program to accelerate your database migrations to AWS.
More organizations run their databases and data warehouses on AWS than anywhere else. Customers like NASDAQ, Verizon, TIBCO, Expedia, US Dept. of Veterans Affairs, Snapchat, and Tinder run their business critical database workloads on AWS.

Common Migration Use Cases
Oracle and SQL Server to Amazon Aurora
Amazon Aurora is a fully managed, MySQL and PostgreSQL compatible relational database built for the cloud, that combines the performance and availability of high-end commercial databases with the simplicity and cost-effectiveness of open source databases. Aurora is up to five times faster than standard MySQL databases and three times faster than standard PostgreSQL databases. It provides the security, availability, and reliability of commercial-grade databases at 1/10th the cost. Learn more
"We're using Amazon Aurora to cut reporting and extract, transform, and load (ETL) time by a factor of over 10, replacing our Oracle workloads with a high-performance cloud database that delivers fast responses to our users." - John Rome, Deputy Chief Information Officer, Arizona State University
---
Cassandra and MongoDB to Amazon DynamoDB
Amazon DynamoDB is a fully managed, multi-region, multi-master database that provides consistent single-digit millisecond latency, and offers built-in security, backup and restore, and in-memory caching. DynamoDB automatically scales throughput up or down, and continuously backs up your data for protection. DynamoDB gives your globally distributed applications fast access to local data by replicating tables across multiple AWS Regions. Learn More
Samsung migrated Samsung Cloud Service for Samsung smartphones - 300M user accounts and 860TB of data to Amazon DynamoDB from Cassandra, achieving cost savings of 70%. "DynamoDB provided consistent high performanceat a drastically lower cost than Cassandra" - Seongkyu Kim, Samsung
---
Teradata to Amazon Redshift
Amazon Redshift is a fast, scalable data warehouse that makes it simple and cost-effective to analyze all your data across your data warehouse and data lake. Redshift delivers ten times faster performance than other data warehouses. You can setup and deploy a new data warehouse in minutes, and run queries across petabytes of data in your Redshift data warehouse, and exabytes of data in your data lake built on Amazon S3. Learn more
"We needed a solution that freed us from licensing fees and let us use our staff time more strategically. We found that Amazon Redshift offers the performance we needed while freeing us from the licensing costs of our previous solution" - Jon Hoffman, Software Engineer, Foursquare
---
Oracle and SQL Server to Amazon RDS
Amazon Relational Database Service (Amazon RDS) is a managed relational database service with a choice of six popular database engines. RDS makes it easy to set up, operate, and scale a relational database in the cloud with just a few clicks. It provides cost-efficient and resizable capacity while automating time-consuming administration tasks such as hardware provisioning, database setup, patching and backups. Learn more
"Using Amazon RDS for MySQL, we no longer need to spend time and money tuning IOPS to get strong database performance. By being in the cloud, we don't need to worry about hardware acquisition costs. Ultimately, we have reduced our costs by 25%." - Sean McCluskey, Director of Application Development and Cloud Operations.
Case Studies
Learn how Autodesk achieved 10x reduction in CPU utilization while automating storage scaling and improving performance by migrating the MySQL databases powering their enterprise cloud applications to Amazon Aurora.

Learn how Tinder achieved 60% reduction in database costs by migrating user data from MongoDB to DynamoDB with zero downtime. Tinder leverages DynamoDB's scalability & millir second response times to meet the needs of their growing global user base.

Discover how Equinox Fitness Clubs achieved 80% cost savings by transitioning thier on-premises data warehouses running on Teradata to a modern and flexible cloud-based data lake and data warehouse architecture, built on AWS and Amazon Redshift.
Benefits
PERFORMANCE AT SCALE
Amazon Aurora, Amazon DynamoDB, and Amazon Redshift are built for fast, interactive query performance at any scale. Aurora is up to five times faster than standard MySQL databases and three times faster than standard PostgreSQL databases. DynamoDB delivers consistent, single-digit millisecond responsiveness at any scale. Redshift delivers 10x better performance than other data warehouses.
FULLY MANAGED
Amazon Aurora, Amazon DynamoDB, and Amazon Redshift are fully managed, allowing you to break free from the complexities of database and data warehouse administration. Serverless capabilities of Aurora and DynamoDB automatically scale throughput up or down based on your application needs, and continuously back up your data enabling granular point-in-time recovery.
COST EFFECTIVE
Amazon Aurora provides the security, availability, and reliability of commercial-grade databases at 1/10th the cost. Amazon Redshift is the most cost effective cloud data warehouse, and less than 1/10th the cost of traditional data warehouses on-premises. There are no upfront costs with Redshift, and you only pay for what you use.
FLEXIBILITY AND CHOICE
AWS offers the broadest set of relational and non-relational databases including commercial engines like SQL Server and Oracle, open formats like PostgreSQL, MySQL & MariaDB as well as purpose built database engines like Amazon Aurora and Amazon DynamoDB. The breadth of database and data warehouse services means that we have all your needs existing and future use cases covered.

More than 180,000 databases migrated to AWS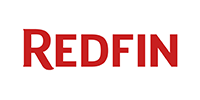 Featured APN Database Migration Partners
Certified partners from the AWS Partner Network can help you with migrating you databases & data warehouses to AWS. AWS partners offer a wide range of migration services and use proven best practices and resources, to provide migration support that reduces the time and barriers of moving your databases and data warehouses to the cloud. Learn more

Get started with AWS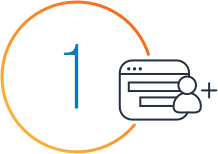 Sign up for an AWS account