Where community, creativity and capability converge
AWS Lofts provide a platform where startups, entrepreneurs, community leaders and developers meet, attend educational sessions, and get-in person answers to AWS technical questions. All at no cost!
We have permanent Lofts in Tokyo, New York & San Francisco. And since 2017, we've been 'popping-up' across the world: London, Berlin, Munich, Tel Aviv, Hong Kong.
This year, the AWS Pop-up Loft makes its debut in Indonesia from October 7 to November 1. Located at WeWork Noble House, it offers startups, enterprises and AWS enthusiasts an opportunity to learn from each other.
Pop into the AWS Jakarta Pop-up Loft to learn, chit-chat and chill out!

Events Calendar
Build your Own Agenda by choosing your favorite Category (Technical, Business, Open Discussion, Networking) Language (English, Bahasa Indonesia) or Topic!
Week 1 : Oct 7 – Oct 11

Week 2: Oct 14 – Oct 18

Week 3: Oct 21- Oct 25

Week 4: Oct 28 – Nov 1
What To Expect
Learn The New Cool
Learn the latest AWS cloud technologies and solutions to tackle technology challenges and improve your bottom line

Build Innovative Solutions
Attend AWS hands-on workshops to sharpen your skills and maximize the value of the cloud

Meet Industry Experts
Connect with like minds to learn from their success and grow your business

Embrace Amazon's Leadership Principles
Join AWS Culture and Talent Development Sessions to leverage global best practices

Join the Sustainable Movement
At the AWS Loft, we will do our best to be sustainable. Expect eco-friendly SWAGS, food from local providers and healthy snacks!
FAQs
How much does it cost to attend the AWS Loft?
ALL activities offered in the AWS Loft are FREE.
Is food going to be provided?
For full-day events, lunch will be provided. For all other events, there will be a snack bar with pick and mix, and a coffee bar with an in-house barista.
How can I attend the AWS Loft?
The AWS Loft is open to all AWS customers, or startups and developers interested in learning more about AWS. Please register before coming for the sessions. Note that all sessions are capped at 100 pax, on a first come first serve basis. Walk-ins are subject to capacity and AWS discretion.
How do I get to the Loft on the event day?
WeWork Noble House is located at Mega Kuningan No. 2, Jl. Dr.Ide Anak Agung Gde Agung Kav. E 4.2 Jakarta, JK 12950. Upon arrival, prepare QR code and confirmation email. You will receive an attendee sticker that must be displayed at ALL times during your time at the Loft.
Do I need to bring anything for the session?
For hands-on sessions, please bring your laptops.
Are SWAGs going to be provided?
Yes! You can look forward to some super cool stickers, notebooks, pens and T-shirts!
Do I need to make an appointment at Ask an Expert?
You can register to make an appoinment. Once registered, join us any Tuesdays and Thursdays from October 7 to November 1, from 10AM-5PM. Our experts will be at the Loft to welcome you and answer your questions. Note: sessions will be assigned on a first-come-first-served basis.
What if I cannot attend the event I have registered for?
1) Refer to the registration page for the session you cannot attend
2) Click on "Contact the Organizer" and write a message to the organizer

What type of guidance can I get in my Ask the Experts 1:1 Consultation?
We can cover questions related to development and production issues for AWS products and services, along with other key stack components:
"How to" questions about AWS services and features
Best practices to help you successfully integrate, deploy, and manage applications in the cloud
Troubleshooting API and AWS SDK issues
Troubleshooting operational or systemic problems with AWS resources
Issues with our Management Console or other AWS tools
Problems detected by EC2 health checks
A number of third-party applications such as OS, web servers, email, VPN, databases, and storage configuration
Ask the Experts — Reserve a 1:1 meeting with AWS Experts!
Once registered, join us any Tuesdays and Thursdays from Oct 7 to Nov 1, from 10am-5pm. Our experts will be at the Loft to welcome you and answer your questions. Note: sessions will be assigned on a first come first served basis.
Training
---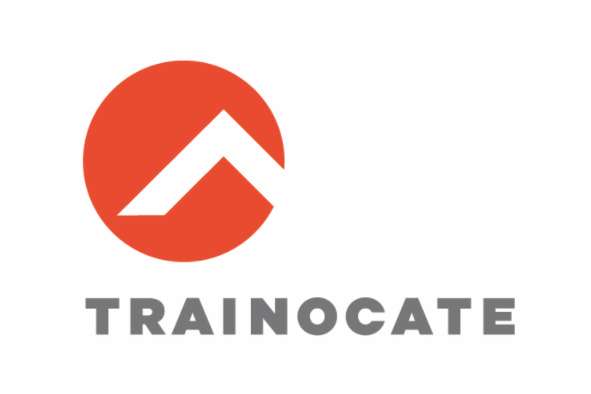 Venue
---
The Loft
WeWork Noble House Level 30
Mega Kuningan No. 2, Jl. Dr.Ide Anak Agung Gde Agung Kav. E 4.2 | Jakarta, JK 12950


---
By Car
Parking fee in Noble House: IDR 5,000/ hour
Car park is available from Basement 3 to 3rd floor

By Motorcycle
Parking fee in Noble House: IDR 2,000/ hour
Motorcycle parking is available at Basement 4

From Airport
Additional toll fees on the highway road: ~ IDR 10,000*
*toll fees may vary