Big Data and Analytics for Telecommunications
Big Data and Analytics for Telecom
Surface meaningful business insights, add agility, and power data-driven decisions with Amazon Web Services
Surface powerful insights about your business by leveraging data from your operations, customer base, and network. From informing retention programs and identifying effective customer offerings to developing preemptive maintenance programs for your network components, Big Data and Analytics solutions from AWS help you create outstanding customer experiences.
By developing a highly-available, scalable, and automated data pipeline in the AWS Cloud, enjoy responsiveness, agility, and flexibility in your decision-making by providing your data scientists and business stakeholders with a holistic, 360-degree view that leverages relevant data in real-time. Plus, with automated, cost-effective solutions for data lifecycle management, ensure your data is accessible, allowing you to eliminate the need for complicated, time-intensive, on-premise data management solutions for network and call data records.
Use cases
Data Analytics
Eliminate silos and unlock your data to gain a holistic, 360-degree view of your customers' experience. With solutions to ingest data from OSS, BSS, and other sources, AWS then provides the standard analytics tools you need to perform batch, streaming, and deep learning on your data, accelerating your analytics capabilities and allowing you to drive retention programs, identify potential new offerings, improve your customers' experience, and more.
"With AWS, we can collect more data from more sources and gain new insights into customer needs - all with fewer resources. We then use this insight to address service issues, deliver a personalized experience, and minimize customer churn."
Joel Cumming
Head of Data, Kik Interactive
Joel CummingHead of Data, Kik InteractiveJoel Cumming
Head of Data, Kik Interactive
Read the case study »
Read the case study »
Relevant products
Amazon Kinesis
Amazon Kinesis is a platform for streaming data on AWS, offering powerful services to make it easy to load and analyze streaming data. It also provides the ability for you to build real-time content analytics applications for scenarios such as network performance and optimization.
AWS SageMaker
Amazon SageMaker is a modular, fully-managed service that enables your developers and data scientists to quickly and easily build, train, and deploy machine learning models at any scale. By removing the complexity that holds back developer success at each of these steps, Amazon SageMaker enables you to innovate and iterate rapidly on models that assist with use cases such as churn mitigation, next-likely purchase, and preventative maintenance.

Amazon Redshift
Gain insights into your customer's usage patterns, identify new revenue opportunities, and drive efficiency across your business with Amazon Redshift, a fast, fully-managed data warehouse. Amazon Redshift makes it simple and cost-effective to analyze all your data using standard SQL and your existing Business Intelligence (BI) tools. Run complex analytic queries against petabyte of structured data - most results come back in seconds.

Data Flow
Simplify your data environment with data management automation solutions from AWS. With the ability to take advantage of AWS' full suite of storage options in tandem, as well as the power to automate and tier data from hot to warm to cold as your data ages, you can eliminate the need for expensive, complicated, and time-intensive, on-premise data management solutions for backup and recovery, billing data, call data records, and more.
"We expect to be ingesting about 10TB of data each day, and the cost of doing that with an on-premises solution would be prohibitive, let alone the time it would take to curate and manage the data. We delivered our data-analytics and customer-insights platform in three months by using AWS, reducing deployment time by at least 75%."
Hamish Moga
General Manager of Digital & Analytics, Vocus Communications
Joel CummingHead of Data, Kik InteractiveJoel Cumming
Head of Data, Kik Interactive
Read the case study »
Read the case study »
Relevant products
Amazon EBS
Amazon Elastic Block Store (Amazon EBS) provides persistent block storage volumes for use with Amazon EC2 instances in the AWS Cloud. Typical use cases include Big Data analytics engines like Amazon EMR clusters, relational and NoSQL databases like MySQL, stream and log processing applications like Kafka, and data warehousing applications like Teradata.

AWS EMR
Amazon EMR simplifies big data processing, providing a managed Hadoop framework that makes it easy, fast, and cost-effective for you to distribute and process vast amounts of data across dynamically scalable Amazon EC2 instances.

Amazon Glacier
Amazon Glacier is a secure, durable, and extremely low-cost cloud storage service for data archiving and long-term backup.  Amazon Glacier provides query-in-place functionality, allowing you to run powerful analytics directly on your archive data at rest, with three options for access to archives, from a few minutes to several hours.

Get started with AWS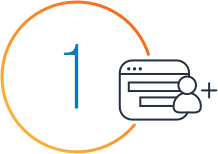 Sign up for an AWS account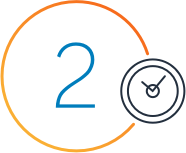 Learn with 10-minute Tutorials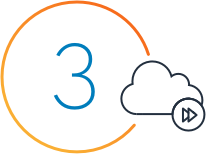 Begin building with step-by-step guides to help you launch your
AWS project
.