Digital Business Services for Telecommunications
Digital Business Services for Telecom
Share your expertise, expand your reach, and enjoy benefits of scale with Amazon Web Services
Share your expertise, expand your reach, and enjoy benefits of scale by providing digital business services like streaming media, customer portals, and IoT platforms on AWS. Take advantage of highly scalable, elastic and secure cloud services to accelerate development and deployment of your offerings while driving efficiency. With the AWS partner ecosystem, you can expand your reach by promoting your products to AWS' global customers, all while reducing your capital infrastructure investment.

Use case
Over-the-top Delivery
Deliver and monetize highly scalable over-the-top (OTT) experiences to your customers with AWS Media Services and Amazon CloudFront. With the ability to encode, originate, monetize, and deliver live and stored content to all of their devices, AWS can help extend your customer engagement and drive additional revenue.
"If it were not for AWS and the third-party content delivery network, we would not be able to provide this service as it would have cost millions of dollars in computing infrastructure. We are so confident in the availability and the capacity that we extended the services to all mobile users."
Easwaren Siva
General Manager for Technology, Strategy, and Product
Joel CummingHead of Data, Kik InteractiveJoel Cumming
Head of Data, Kik Interactive
Read the case study »
Read the case study »
Relevant products
Amazon API Gateway
Amazon API Gateway is a fully managed service that makes it easy for developers to create, publish, maintain, monitor, and secure APIs at any scale. With a few clicks in the AWS Management Console, you can create an API that acts as a "front door" for applications to access data, business logic, or functionality from your back-end services, such as workloads running on Amazon Elastic Compute Cloud (Amazon EC2), code running on AWS Lambda, or any Web application.

AWS Elemental MediaPackage
AWS Elemental MediaPackage reliably prepares and protects your video for delivery over the Internet. From a single video input, AWS Elemental MediaPackage creates video streams formatted to play on connected TVs, mobile phones, computers, tablets, and game consoles.

Amazon CloudFront
Amazon CloudFront is a global content delivery network (CDN) service that securely delivers data, videos, applications, and APIs to your viewers with low latency and high transfer speeds. Enjoy greater agility and quicker innovation by accelerating procurement, development, and testing cycles in your content delivery.

Get started with AWS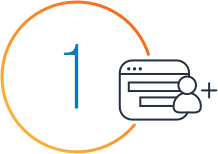 Sign up for an AWS account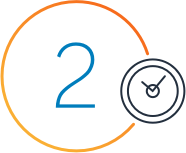 Learn with 10-minute Tutorials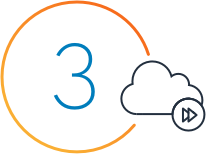 Begin building with step-by-step guides to help you launch your
AWS project
.