AWS IoT Partner Solutions
The broadest set of IoT partners offering deep domain expertise and solutions built on AWS from edge to cloud
AWS IoT Competency Partner Solutions
The next phase of the digital transformation is IoT. Digitizing things, from light bulbs to industrial manufacturing equipment to smartwatches, creates opportunities to increase operational efficiency and build new revenue streams. Even as IoT advances, its inherent complexity causes many projects to remain incomplete.
With AWS IoT services and our APN Partner community, we can help you plan, develop, and successfully execute an IoT project that meets your specific business needs. The AWS Partner Competency Program has vetted, validated, and verified the APN Partners below as having demonstrated success in providing specialized edge-to-cloud IoT solutions.
Introducing the AWS Partner Device Catalog
Devices are at the foundation of most IoT projects. To help you source the trusted devices you need, we created the AWS Partner Device Catalog where our APN Partners list their qualified hardware for purchase. With the AWS Partner Device Catalog, you can explore, build, and go to market with successful IoT solutions that realize the value of IoT. Learn how you can qualify your IoT hardware with AWS IoT Core, AWS Greengrass, and FreeRTOS with the new AWS Device Qualification Program (DQP).

Technology for Edge
Hardware and software ingredients used to build IoT devices or finished products used in IoT solutions or applications.
Intel | IoT Group
With AWS and Intel, you can implement an IoT solution quickly and with minimal upfront investments, bootstrap connectivity, and deliver enhanced security from device to network to cloud, then use AWS Big Data services to drive business insight.
Digi International
Complete portfolio from gateways and embedded systems to remote management and design services.

Digi is a global provider of IoT connectivity products and services. We help our customers create next-generation connected products, and deploy and manage remote devices in demanding applications with high levels of security, relentless reliability and bulletproof performance.

Microchip | Zero touch provisioning kit for AWS IoT
AWS IoT policy setup for embedded hardware solutions. Zero touch private key provisioning to secure IoT equipments.

Microchip provides a comprehensive portfolio of embedded solutions and enable customers, reducing their time to market offering kits such as the IoT Ethernet kit and Zero Touch Provisioning kit powered by AWS IoT.

Technology for Gateway
Data aggregation hardware and/or software connecting edge devices to the cloud and providing on-premises intelligence as well as connecting to enterprise information technology (IT) systems.

MachineShop | DeviceIQ
MachineShop enables customers to quickly and easily connect and manage Linux-based devices to AWS IoT accounts.

MachineShop provides a complete device management and service orchestration solution that simplifies the way organizations deploy, monitor, and manage their connected products. MachineShop scales the adoption of valuable AWS IoT Services like AWS IoT Core and AWS IoT Greengrass.
Rigado Cascade
Rigado provides a secure and scalable data pipeline from Bluetooth devices to cloud, providing an edge software platform and managed gateways that deliver valuable sensor data to the cloud in real-time.

Technology for Platform Providers
Cloud based platforms to acquire, analyze, and act on IoT data.

Access Beacon Framework (ABF)
Provide one-stop solution from beacon device to apps and content management service in the cloud.

Provide one-stop solution from sensors to application development and making a valuable service in the cloud. Customers can launch a service quickly into the market, increase sales by providing new purchasing experience and improve customer loyalty.

Ayla IoT Platform
Ayla Networks provides an Agile IoT Platform that accelerates development of IoT Products.

Ayla's delivers an end-to-end platform that runs across devices, cloud and apps to create secure connectivity, operational management, data analytics and value business insights for connected products.

Bright Wolf Strandz Enterprise IoT Platform
Bright Wolf Strandz brings a faster path to production, providing complete data modeling and management, sophisticated policy-driven access controls, device lifecycle management, and out-of-the-box enterprise system integration.

Bright Wolf is a trusted partner for building Enterprise-class connected product solutions on top of AWS IoT. Bright Wolf has delivered large-scale production deployment across industries including healthcare, heavy equipment, energy, fluid management, agriculture, and cold chain transportation.

Bsquare | DataV
A complete software solution engineered for business and industrial IoT use cases.

DataV is a software platform that businesses can employ to connect remote devices, monitor data streams, automate corrective processes, predict adverse conditions before they occur, and optimize the performance of critical business assets.

C3.ai
C3.ai provides a proven, full-stack platform for building next-generation enterprise IoT and big data analytics applications.

The C3.ai Platform leverages the full power of AWS for the rapid design, development, deployment, and operation of next generation IoT and big data SaaS applications – applying AI at scale across a multiplicity of data sources to generate and manifest predictive insights in real time.

Solution Overview | Solution Demo | Spec Sheet | Customer Success | Contact
DevicePilot
Service assurance for IoT.

Envision Energy Jiangsu Co Ltd. (远景能源(南京)软件技术有限公司)
EnOS is the Digital Foundation of Energy IoT Platform, Enabling Industry Transformation.

EnOS provides an integrated/secure/open IoT platform for connecting devices and third party systems, mapping real world unstructured data to the digital models, processing data in real-time and batch manners, generating business insights,and automating/orchestrating energy flows of the entire system.

Haltian Oy's Thingsee Platform
Haltian has a solid background in product development and IoT services. Haltian has three main focuses in IoT: Smart Washroom, Smart Factory, and Smart Spaces (buildings). Every solution consists of Thingsee sensors, Thingsee gateways, and Thingsee Operations Cloud.
Solution Overview | Customer Success | Partner Profile | Contact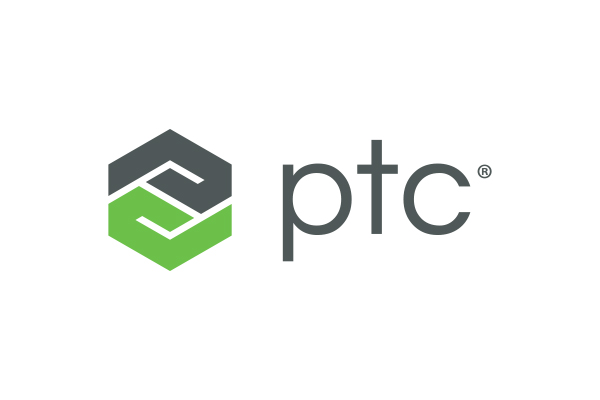 PTC | ThingWorx
Develop and deliver powerful IoT solutions that deliver transformative business value.

ThingWorx is the purpose-built IoT platform that enables rapid creation of complete applications for the smart, connected world. Its unique Thing Model framework allows it to seamlessly integrate with other technologies, including Augmented Reality (ThingWorx Studio) and ThingWorx Industrial Connectivity powered by Kepware.

Splunk
Gain real-time insight into operations with data from AWS IoT to improve monitoring and diagnostics, safety and compliance, preventative maintenance, and asset lifecycle management.

Splunk ingests, analyzes and visualizes real-time and historical machine data from any source including devices powered by AWS IoT. Customers use Splunk to harness the power of the machine data generated by connected devices and IoT services.

Solution Overview | Spec Sheet | Customer Success | Free Trial | Contact
ThingLogix
ThingLogix provides IoT solutions, solution components, development services, and advisory services.

Foundry, a cloud-based solution development and management platform, offers critical core functionality for managing the entire solution lifecycle. Foundry Packages are sets of composite functionality that enable market-facing IoT solutions for specific industries and use cases. Development and advisory services bring IoT solutions to market and help companies maintain them over time.

Solution Overview | Solution Demo | Spec Sheet | Customer Success | Buy on AWS Marketplace | Contact
Tuya IoT Platform
Tuya provides a global AI+IoT platform that brings smart products to life for manufacturers, brands, OEMs, and retail chains. The platform offers hardware access, cloud services, and app development. Tuya also helps brands upgrade their technology and business models, enabling them to deliver smart devices to meet consumer demand.

Customer Success | Partner Profile | Contact
Technology for Connectivity
Systems to manage wide-area connectivity for edge and gateway devices.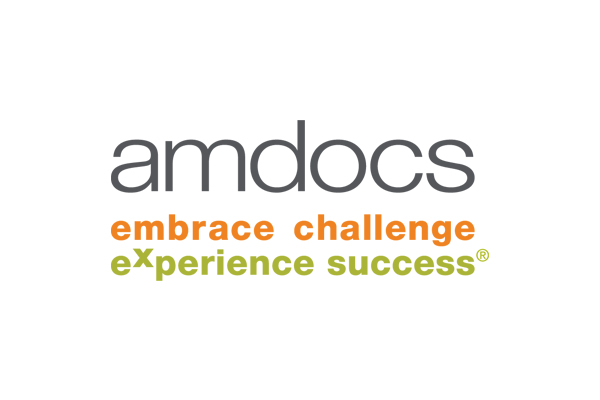 Amdocs | IoT marketplace
Enabling OEMs to become IoT service providers - Run local operations worldwide effortlessly.

Amdocs IoT Marketplace is a SaaS based solution bridging OEMs to Amdocs large customer base, enabling them to operate worldwide through local service providers and enjoy solutions for exposure, billing, invoicing, connectivity, support and more.

Asavie | IoT connect
IoT connect is a self-service portal used to define, provision and manage secure private IP networks for IoT.

Asavie IoT Connect simplifies connecting IoT devices on the network Edge to AWS cloud, hybrid architecture and on-premises' environments. Asavie enables an on-demand service to securely connect and manage IoT devices to where you need.

Eseye | AnyNet Secure
New, secure, automated and scalable IoT connectivity solution for global device deployment; reduces TCO for AWS Cloud customers.

Eseye's revolutionary multi IMSI SIM securely unites the AWS Cloud with AnyNet cellular connectivity for devices across the globe. It seamlessly integrates into the AWS IoT Management Console to remotely activate, provision, authenticate and certify things globally.

Solution Overview | Customer Success | Buy on AWS Marketplace | Contact
EMnify global connectivity management platform
EMnify provides an innovative, secure and scalable Global M2M/IoT Connectivity Management Platform. We offer worldwide connectivity, easy-to-use Web UI and REST API for connectivity management, automation and full IoT stack integration.

We offer worldwide connectivity, easy-to-use Web UI and REST API for connectivity management, automation and full IoT stack integration. Our Mobile Core Network was built for IoT, completely operated as a cloud service, offering our customers SDN, enterprise-grade security and VPN cloud peering.

Plintron's eSIM4Things solution
Plintron's eSIM4Things is Plintron's IoT connectivity and management brand.

Along with IoT Connectivity and Coverage in India, eSIM4Things comes with coverage in 190+ countries globally. eSIM4Things works with Plintron's own IoT connectivity manager, and IoT platform (which leverages AWS IoT). Plintron offers a truly end to end IoT offering in the market today.


Soracom smart IoT connectivity
Soracom smart wireless connectivity is designed for IoT devices and applications and trusted by over 10,000 developers worldwide to launch and scale IoT projects.