Maxwell
Maxwell is on a mission to simplify marketing for SMB's.

"In 2021, we built a Shopify app that helps businesses provide their customers with a convenient way to reorder consumables through two-way SMS. As we were evaluating how to build the app, Amazon Pinpoint stood out to us because so many of the components were pre-built; this made it very developer-friendly and easy to build with. Since adopting Amazon Pinpoint, we have been able to realize significant cost savings because our maintenance costs have been greatly reduced and we need fewer developers to accomplish our goals. In the future, our goal is to build payment processing into our SMS to make the customer experience even easier and provide businesses with the data necessary to help them make informed decisions about which products to include in their campaigns"

Asbjørn Jorgensen, Founder - Maxwell

Care Connectors
Care Connectors is a leading National Healthcare Service Organization that helps solve diverse and challenging needs for members, providers, medical groups and Health Plans across the Nation.

"At Care Connectors Medical Group, we needed to ensure that our customers receive the most relevant and reliable information at the right time. When the COVID-19 pandemic began, we needed a faster way to identify, segment and communicate to patients on the status of their appointments. TensorIoT helped us create custom SMS chatbots to streamline our appointment reminder system using Amazon Pinpoint, Amazon Connect, and Amazon Lex. Our patients can now have intelligent conversations with an SMS chatbot instead of an agent, saving time for both the patient and our team. In addition, TensorIoT helped us build an application that identifies opt outs and contact preferences, helping us with list management for customer communication."

Nilay Shah, CEO - Care Connectors Medical Group

Traeger
At Traeger, our mission is to bring people together to create a more flavorful world. Since our humble start in Oregon in the 1990's, Traeger Wood Pellet Grills have been the outdoor cooking choice of food enthusiasts. For years, the grills were offered in limited quantities and geographic areas. However, as people began to taste the food cooked on a Traeger, word spread about the unique flavors only Traeger natural wood pellets can provide.

"When we decided to move to Amazon Connect for our hundreds of agents and tens of thousands of monthly customer contacts, we needed a way to segment experiences for customers all over the world. We wanted to provide Canadian customers with English and French support options. We didn't want a complex series of toll-free numbers or unnecessary IVR options where customers select their country. We wanted a simple and elegant solution. Amazon Pinpoint was the answer. Using the Amazon Pinpoint voice APIs, we're able to provide a unique experience based on the country origin of each call in a way that was completely transparent to customers and agents. It works absolutely flawlessly. In the not-too-distant future, we'll begin using Amazon Pinpoint to extend the capabilities of our customer-facing knowledge base. Amazon Connect, AWS Lambda, Amazon Lex and Amazon Pinpoint will power automated SMS messages that contain articles that help drive self-service, improve customer satisfaction and optimize agent utilization. Amazon Connect and Amazon Pinpoint allow us to do things we would not have even thought of just a few years ago. As a result, our customers can spend less time on the phone and more time in the backyard with family and friends."
Bryan Teggart, Head of Customer Experience Operations & Analytics - Traeger Pellet Grills

HealthKart
HealthKart.com is India's largest omnichannel platform for selling health supplements and sports nutrition. It is a one-stop-shop for all your nutrition and fitness needs.

"HealthKart has 93 stores in 37 cities across India, along with a strong presence in online business. In both our web and mobile applications, we needed to be able to measure activities from browsing to purchase. Analytics help us learn from our customers, improve, and provide the best in-product experience. There are plenty of web and mobile analytics solutions in the market. However, only Amazon Pinpoint was able to bring analytics, marketing automation, and marketing communication together into a single service. We capture end-customer events from our applications in Amazon Pinpoint and use those individual actions to create segments for outbound communication, like push notifications or SMS. For example, we notify a customer when they have a product in their cart but leave before checking out. Amazon Pinpoint enables us to create end-to-end personalized experiences for our customers, and it is also affordable. Where other solutions required upfront investments of thousands of dollars, Amazon Pinpoint only charged us for what we used."
Ajay Tiwari, Head of Technology - HealthKart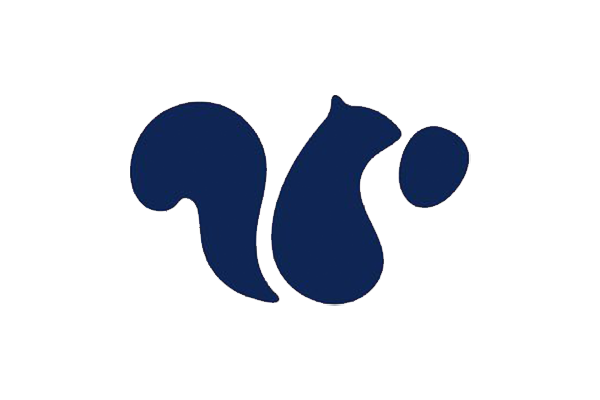 Snaq.me
snaq.me is an online snack retailer delivering a personalized healthy snacks based in Japan. By combining leading-edge technology and product innovation, we provide new experiences through healthy snacks.

"At snaq.me our goal is to build a community around our service and provide our customers with custom tailored snacks to improve their healthy eating experience. Before using Amazon Pinpoint we were using our own in-house developed system to send push notifications, however the data sets were unorganized and inaccurate. With an audience of roughly 50,000 customers per month, we were looking to redefine how we could efficiently send push notifications. We switched to Amazon Pinpoint so that we can optimize how we target our notifications to customers through LINE message and email. We started to deliver notifications with more information on customers snacks such as (sales, new products etc.?) to the appropriate audience. After migrating to Amazon Pinpoint, we seen a 4 hour reduction in daily operation routines and three times the sales revenue per day."
Hayato Miyoshi, CTO - snaq.me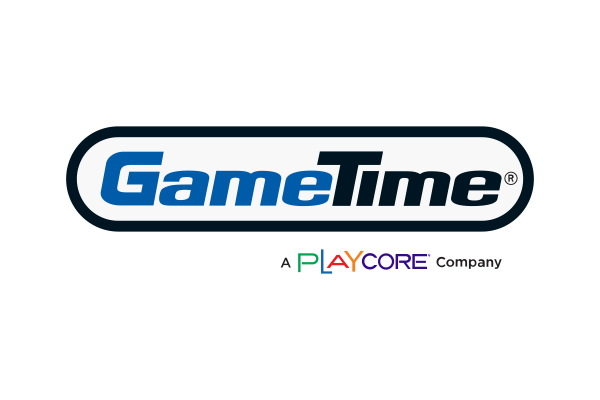 Gametime
Gametime is a ticket reseller that provides a last-minute marketplace for people to purchase tickets to sporting events, concerts, music, comedy, and theater.

"We use Amazon Pinpoint to quickly notify fans using push notifications about upcoming events, deals, price drops, and promotions. Amazon Pinpoint enables us to scale to deliver messages during peak times of year, like opening day, and it includes features for segmentation, defining holdout groups, and AB test treatments. Using Amazon Pinpoint and our Amazon Redshift data warehouse, we have launched 50% more campaigns, doubled the number of users we send to, and have seen a 20% increase in conversions as a result of targeting based off of much richer datasets. We evaluated other solutions in the market but integration with other AWS services is what our marketing and development teams preferred and the price was far less than other options."

Tammy Gu, Sr. Growth Associate - Gametime

Coinbase
Founded in June of 2012, Coinbase has built the world's leading compliant cryptocurrency platform serving over 30 million accounts in over 100 countries. With the success of our flagship product, Coinbase Consumer, and our vocal advocacy for blockchain technology, we have played a major part in mainstream awareness and adoption of cryptocurrency.

"At Coinbase, security, scale, and flexibility are paramount to our customer engagement When there are changes to currency trends, our customers need to know immediately and in the channel they prefer. Using Amazon Pinpoint and Amazon Simple Email Service (SES), we are able to react quickly and securely. We evaluated all other options and AWS was the only solution we could trust. By using Amazon Pinpoint we are able to send push notifications whenever there is a movement in price or a price hits a certain threshold. We send millions of push notifications a week, up to 8M in 60 minutes. With Amazon SES we can send millions of emails a day to keep our customers informed and happy. Amazon Pinpoint and Amazon SES are the most secure, scalable, and flexible marketing communications services, and we rely on them to engage our customers."
Goutham Buchi, Growth Engineering - Coinbase

Met Office
The Met Office is the national meteorological service for the United Kingdom, providing weather and climate information to the public and across industries, from aviation to marine to energy.

"Users that have downloaded our app receive notifications on severe weather warnings and pollen counts. Moving our communications to Amazon Pinpoint in order to send push notifications faster and more reliably has helped us successfully manage an event generating over 2 million notifications. As a result, we feel better prepared to respond to future challenges. We're better able to deliver the notifications to our users to keep them aware and informed, taking advantage of the vertical integration with the remainder of our AWS environment. With Amazon Pinpoint, we can now focus on building increasingly more dynamic updates with more relevant information to help our users stay safe and thrive."
Jake Hendy, Technical Lead - Met Office

Duned
DUNED offers an integrated Customer Engagement management service for its clients. DUNED supports companies in their growth by leveraging their data to create customer journeys, taking into account all physical and digital touch points.

"Our core business is about data lakes, customer engagement and marketing automation. Our ecommerce customers were only seeing 25-30% engagement through traditional channels like email. We wanted to explore WhatsApp as an additional touch point. We decided to use Amazon Pinpoint because it supported custom channel integration to the WhatsApp API through MessageBird, and we were able to create customer segments of our data from an AWS data lake. Because of Amazon Pinpoint campaigns and custom channels capabilities, we were able to increase our engagement with WhatsApp communications up to 90%."
Michele Pastrello, Customer Engagement Manager - DUNED


Sign up for a free account
Instantly get access to the AWS Free Tier.
Sign up
Talk to an expert
Contact us to learn more about Amazon Pinpoint and how it can help your organization.

Contact us

Get started with a tutorial
Learn how to send an email campaign to a segment of customers by using the Amazon Pinpoint console.

Get started