PKT Logistics Group is a logistics company that provides end-to-end design, implementation and operation of logistics solutions in freight forwarding, customs brokering, contract logistics, haulage, and distribution management for large and medium-sized national and multinational companies. PKT Logistics is building on Amazon Web Services (AWS) and has been using Amazon RDS Custom for SQL Server for the last 15 months to manage its SOVY ERP application. One of the key requirements of the company's application is Filestream support which led PKT Logistics to Amazon RDS Custom as a preferred relational database solution.
"We chose AWS because they offer highly available, reliable, and secure database services. We are pleased with Amazon RDS Custom for SQL Server because it allows us to automate many of the database administrative tasks and offers the flexibility to run our SOVY ERP application while achieving our targeted RPO."
Maniraja Kaliappan, General Manager (GM) of ICT, PKT Logistics

Talent acquisition software vendor iCIMS works with massive volumes of applicant data. The company wanted to reduce the operational overhead of database management to free up employees to spend more time on value-added tasks and improving the customer experience. To help simplify database management and boost customer experience, iCIMS migrated to Amazon RDS for SQL Server, which makes it simple to set up, operate, and scale SQL Server deployments in the cloud, to meet its database needs. iCIMS migrated nearly 6,000 customer databases—270 TB of data—from 35 self-managed clusters to 100 widely-spread, optimized Amazon RDS for SQL Server instances with automated deployment.
"Having our team be able to not spend cycles on undifferentiated work was really important for us to scale our business."
Al Smith, Chief Technology Officer, iCIMS
Prime Focus Technologies (PFT), the creator of Enterprise Resource Planning (ERP) software, CLEAR, for the Media & Entertainment (M&E) industry, migrated one of its on-premises data center to Amazon Web Services (AWS) to improve its customer experience and save cost by shifting from a capital expenditure (CapEx) model to an operating expenses (OpEx) model. As part of their cloud journey, PFT freed 10 percent of its time previously spent on routine maintenance by migrating to Amazon Relational Database Service (Amazon RDS) for SQL Server, which automates administrative tasks such as backups, point-in-time snapshots, and security policies. Furthermore, PFT saved approximately 30 percent on long-term storage and 15% of its migration expenses through AWS Migration Acceleration Program (MAP).

CBORD helps higher education, healthcare, senior living, and K–12 organizations create modern campus environments to improve the patron experience, increase revenue, and inform strategic planning. CBORD believes that migrating to cloud-based solutions is an essential part of its customers' technology journey.
"Our decision to standardize from the numerous database platforms and versions to Amazon Relational Database Service (Amazon RDS) for SQL Server has paid immediate dividends not only to CBORD, but to our clients across education, healthcare, senior living and K-12 industries. Using the built-in, high availability framework and automated backup functionality of Amazon RDS allowed us to decrease DevOps labor by over 20 percent, decrease Amazon Elastic Block Store (Amazon EBS) storage costs by 15 percent, and scale flexibly with on-demand database changes."
Leo Umanskiy, Senior Vice President, Product Development and Technology, CBORD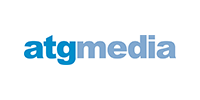 ATG Media provides marketing platforms for auctions around the world, enabling users to make bids and purchases from anywhere. The company was experiencing outages with its on-premises data center and needed high scalability and availability with low latency for online bidders. ATG Media was able to transition from its legacy system to Amazon Web Services in 1 day and now can host auctions around the world. ATG Media uses Amazon RDS to manage its SQL Server databases.

By leveraging the management capabilities of Amazon RDS for SQL Server, BQool was able to preserve a lean cost structure and devote most of its personnel and resources to delivering a positive experience for its pricing engine users.
"We only need one full-time engineer with AWS, instead of three engineers for a physical infrastructure. AWS is very stable so it doesn't give us any problems."
Manus Wang, CTO, BQool.

Hearst Corporation wanted to have the ability to go to market much faster. By leveraging Amazon RDS for SQL Server, it was able to launch services at a speed that it never had before. Deploying on RDS for SQL Server has given the Hearst Corporation the agility and nimbleness to respond to market demands.

"Had we gone through the traditional route, it would have taken 8 or 9 engineers and DBAs to put it all together with a sizable infrastructure investment."
Suneel Sajnani, Senior VP of Enterprise Technology, Hearst Corporation
Mathnasium™ is North America's leading, math-only supplemental education company with more than 1,000 locations worldwide. Its IT department built a proprietary Center Management System. The web-based application is a multi-purpose solution that includes a CRM, a Learning Management System, an Employee Management System, and a Document Management System —important tools a Mathnasium franchisee needs to operate its learning center efficiently and effectively. Due to its rapid growth, Mathnasium needed a service that was scalable, fault-tolerant, and highly secure.

"We didn't want to spend hundreds of thousands of dollars building out our server room when we could pay a fraction of that to use AWS," said Vice President of Technology Jason Condello. "We chose AWS because it had high availability, with multiple availability zones and nightly snapshots. It's self-patching, maintenance is nil, and its security features mean we're not worried about on-site data theft. By using AWS WAF and AWS shield technologies, we ensure our security infrastructure is scale-able and easy to maintain. AWS's 24-hour support and access to AWS engineers has also been phenomenal."

Mathnasium needed to migrate hundreds of millions of records from SQL Server and decided that Amazon RDS for SQL Server would be the fastest and easiest solution for performing the required batch jobs. After migrating the data, Mathnasium tested the new system's performance and was easily able to adjust the instance size to the optimal level. Having automated backups, database snapshots, multiple availability zones, and the ease of being able to change class sizes has made Mathnasium far more efficient than it was with on-premises SQL Server. Now, instead of having to dedicate different IT professionals to separate tasks, Mathnasium can easily manage everything from a single console, freeing up the department to focus on other development concerns.

OutSystems is a diversified software company that provides a platform to enable customers to build, integrate, deploy, and manage applications. Using Amazon RDS for SQL Server and other AWS services, OutSystems was able to double the cloud-based segment of its business in six months while serving customers in 25 countries. Jerry Zeephat, Head of Global Product Marketing at Outsystems says,
"We are very big users for Amazon RDS. It's really important for what we do and what our customers do. It's high security, it's high availability and it's very fast to deploy. Our customers can carve out what they need so you don't have to worry about maintenance of a database. It's just a service we provide."

Founded in 2009, Prezi is a presentation software company aimed at reinventing presentations by giving users the tools needed to clearly organize their ideas and present them in a highly engaging way. The company supports 60 million users who have used Prezi's software as a service to create more than 200 million presentations. Prezi relies on Amazon RDS to operate and scale SQL Server in the cloud.

"We're a presentation software provider, and building a scalable database and storage system is not one of our competencies," says Zoltán Nagy, senior tools engineer at Prezi. "With AWS, we don't have to do any maintenance, and our databases automatically scale to fit our needs."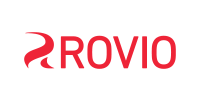 Rovio Entertainment is the Finland-based game developer, publisher, and distributor that owns the Angry Birds franchise. Rovio operates its SQL Server databases on Amazon RDS. Rovio takes its responsibility to customers seriously, and it understands that the way it handles customer data is crucial to this. Mikko Peltola, Senior Manager of Cloud Operations at Rovio, finds that the AWS cloud helps him in a number of ways when it comes to security.

"One is that with AWS we have fewer security concerns—we don't have to worry about data center access controls on a physical level, for example. We also get to benefit from all the development work that AWS does in control, auditability, and encryption."

Mikko Peltola, Senior Manager of Cloud Operations, Rovio
By using Amazon RDS for SQL Server, St. James's Place Wealth Management (SJP) now has the capacity to handle substantial growth.
"We were able to double our capacity during the peak tax season, and then contract it back down when it was no longer required. AWS also gives us a much faster recovery model. For example, our main corporate database system is now recoverable in under an hour, where previously it used to take us around 48 hours to recover from tape backup."
Andy Montgomery, Head of Division for IT Operations and Solution Design, SJP
Unilever is a global consumer goods corporation with a presence in more than 190 countries. Unilever previously used on-premises data centers to host its web properties, all of which had different technologies and processes. "We needed to standardize our environment to support a faster time-to-market," says Sreenivas Yalamanchili, Digital Marketing Services (DMS) Global Technical Manager. After the move to AWS, Unilever's new CMS platform lets agencies build brand web sites globally and publish them across several AWS regions. Unilever uses a HAProxy load balancer to improve performance of its web sites and runs its databases on Amazon RDS for SQL Server and MySQL.

Learn more about product pricing
Amazon RDS is free to try. Pay only for what you use. There is no minimum fee.
Learn more

Sign up for a free account
Instantly get access to the AWS Free Tier.
Sign up
Start building in the console
Get started with Amazon RDS for PostgreSQL in the AWS Console.

Sign in