DXC Technology
DXC Technology is an AWS Premier Consulting Partner and AWS Managed Service Provider (MSP) that helps clients harness the power of innovation. They often work with organizations modernizing legacy transfer workflows to Amazon Web Services (AWS), but recognize that there are some critical workloads may need to stay on-premises, leading to a hybrid architecture. Read more on the AWS Partner Network (APN) Blog.

"In the financial services domain, it's a common architecture pattern to find shared services file servers that act as SFTP file server or FTP server. DXC Technology addressed migrating this type of server using AWS Transfer Family because you don't need to install, patch, and maintain file transfer software and operating systems, as AWS takes care of those activities."
Roger Simon, AWS Offering Solution Architect at DXC Technology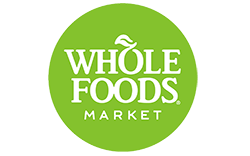 Whole Foods Market
For 40 years, Whole Foods Market has been the world's leading natural and organic foods retailer. As the first certified organic national grocer, Whole Foods Market has more than 500 stores in the United States, Canada and the United Kingdom. Whole Foods Market built a broad solution to securely transfer data between on-premises and cloud environments with AWS Transfer Family.

"SFTP servers enable Whole Foods' internal business partners to access data storage, securely transfer data between on-premises data centers and the cloud including large data loads, and seamlessly integrate with our SaaS partners including Coupa, Workday, and Adaptive. AWS Transfer Family allowed us to build a broad solution to securely transfer our data between our on-premises and cloud environments with a highly available and scalable service."
Peter Rahmanifar, Software Development Engineer – Whole Foods Market

T-Systems
With a footprint in more than 20 countries, T-Systems is one of the world's leading vendor independent providers of digital services headquartered in Europe. Find out how T-Systems uses AWS Transfer Family to enable mass migrations from on-premises to AWS through this blog.

"One of the challenges of migrating data to AWS is that you need to use the AWS APIs that might not be natively supported by an application or less known to the application team than traditional protocols like SFTP. AWS has resolved this limitation by introducing the AWS Transfer Family service. It is an SFTP, FTPS, or FTP gateway for S3 buckets or EFS file systems, fully managed by AWS and integrated into the service, especially regarding access, permissions, or security."
Artur Schneider, Senior Cloud Consultant – T-Systems International

Verisk Analytics
Businesses and communities everywhere are faced with risk every day. Verisk Analytics works to understand the true nature of risk and develops tools and methods to help customers manage it. Verisk helps customers make critical decisions that affect millions of lives and tens of thousands of businesses around the world—all while remaining focused on people, our economies, and our planet.

"We use SFTP as a secure method to get data into and out of our infrastructure from partners, data providers, employees, and customers. We were previously managing traditional SFTP servers in our on-premises environment, which was a very bulky and complex system. Our old SFTP setup did the job, however it didn't scale well and the use of fragmented solutions across our organization led to inconsistencies, making it painful and burdensome to manage. To address these challenges, we now use AWS Transfer Family in the cloud, providing us with simple, secure, consistent, and fully managed support for our file transfers into flexible and cost-effective Amazon S3. AWS Transfer Family removes the infrastructure management overhead, is extremely quick to deploy, and uses our identity management system of choice (Okta), ultimately creating a platform that we consume, rather than infrastructure that we have to manage. Now, we are able to focus on core business objectives, such as downstream data engineering and analytics, instead of managing servers."

Atul Bahl, VP Cloud Infrastructure – Verisk Analytics

Discover Financial Services
Discover Financial Services is a digital banking and payment services company with one of the most recognized brands in U.S. financial services. Since its inception in 1986, the company has become one of the largest card issuers in the United States.

"Using AWS Transfer Family, we at Discover Financial Services have been able to eliminate the intermittent issues we were facing with prior solutions that were in place for both ingress and egress from on premises to AWS. We are now able to meet the strict SLAs that our business users demand, and serve their needs at a greater scale in a more secure and efficient manner. The AWS Transfer Family service aligns very well with our goal of operational excellence."

Kiran Chennuri, Director of Cloud & Data Platforms – Discover Financial Services

Liberty Mutual Insurance
Liberty Mutual Insurance is the sixth largest property and casualty insurer in the world based on 2019 gross written premium and ranks 77th on the Fortune 100 list of largest corporations in the US based on 2019 revenue.

"Before migrating to the cloud, deploying an SFTP server took weeks or months to create and fully integrate with our core systems prior to sharing with our partners. While we now have many cloud-native applications, we found AWS Transfer Family capabilities, specifically AWS Transfer for SFTP, a useful and familiar means of integrating with existing and new partners to exchange financial and regulatory data from banks and other sources. Since AWS Transfer Family runs on a managed platform, AWS does most of the heavy lifting. AWS Transfer Family comes ready-to-consume, is easy to deploy, and provides countless advantages from an operational perspective."
Yoga Thirumalasetti, Cloud Solutions Architect – Liberty Mutual Insurance

Elula
Elula is an AI software company that provides AIaaS to the financial services industry in Australia. Elula's flagship product, Sticky, helps financial service firms better engage and retain their customers – it ranks customers from the most sticky through to the least sticky, and predicts which customers are most at risk of churn. It then uses explainable AI to deliver personalized conversations for banking organizations to have with their customers.

"At Elula, we are dealing with significant volumes of data from financial institutions. The ability to move large volumes of data quickly and securely between organizations, sometimes multiple times a day, is critical to delivering our service of enabling rich insights and personalized conversations – at scale. As a startup, we focus on the things that deliver our customers the biggest value in an accelerated time – machine learning predictions, explainable AI (XAI), and underlying big data processing. We don't want data centers or any storage onsite to manage, which is why we partner with AWS. AWS services allow us to provide a secure and scalable enterprise integration pattern in a simple way. AWS Transfer for SFTP is simple to use, reliable, fully managed by AWS, and allows us to spin up SFTP servers very quickly. There is a lot of rigor when it comes to working with financial institutions, and AWS Transfer for SFTP gives us the peace of mind knowing that our data assets are securely stored and encrypted using Amazon S3 and can only be accessed by authorized personnel."
Toby Ruby, Head of Engineering – Elula

Myriota
Myriota was founded to revolutionize the Internet of Things (IoT) by offering disruptively low-cost and long-battery-life global connectivity. Based in Adelaide, Australia, a focal point of the Australian space industry and home of the Australian Space Agency, Myriota has a growing portfolio of more than 20 patents, and support from major Australian and international investors. With deep heritage in telecommunications research, world-first transmission of IoT data direct to nanosatellite was achieved in 2013. Myriota has made this ground-breaking technology commercially available for partners worldwide.

"We depend on Amazon S3 as a critical staging area where we hold data for processing the core of our data platform. AWS Transfer for SFTP has helped us simplify the security of sensor data coming over from our customers' widespread sites over the Myriota Network of satellites to Amazon S3."
Andrew Beck, Director of Service Delivery – Myriota

OpenGamma
OpenGamma is a derivatives analytics firm that enables some of the world's largest and most sophisticated banks and fund managers to dynamically manage their funding, liquidity, and optimization requirements across bilateral, SIMM, and cleared derivatives portfolios.

"Data security is of primary importance to OpenGamma and our clients. AWS Transfer for SFTP enables our clients to upload sensitive portfolio and trading activity data to our hosted services, with client-specific encryption at rest directly to Amazon S3 using Server-Side Encryption with KMS-managed keys (SSE-KMS) and default encryption for data in-transit. Before AWS Transfer for SFTP existed, we ran a bespoke SFTP server in a container per client in order to meet our standards for logical segregation of data. Our custom SFTP solution was costly and time-consuming to set up and required consistent resourcing to manage and maintain the server. AWS Transfer for SFTP provides fully managed support for file transfers equipping us with even more features and functionality without the operational overhead, while leveraging AWS' built-in security."

Jon Senior, Chief Technology Officer – OpenGamma

G-Research
G-Research is Europe's leading quantitative finance research firm. G-Research is a big data company that uses algorithms, machine learning, artificial intelligence, and some of the most advanced technology in the world to predict movements in financial markets and discover inefficiencies.

"We receive large amounts of data from a broad array of feeds and sources due to the large volume of quantitative research we examine. Ingesting data into our data center proved challenging due to reliance on other internal teams when there was a need to frequently modify firewall rules to control increased exposure on the internet. AWS Transfer for SFTP provides file-to-object translation in real-time enabling us to build a flexible architecture, without the need to persist data locally to disk, which leads to financial cost savings and improved overall efficiency for our company. AWS Transfer for SFTP enables us to get valuable data into Amazon S3 so that we can then use that data to create algorithms to help predict the future by looking at past data. In just a few months we have transferred over 400 TB of data leveraging AWS Transfer for SFTP, which has been used with Amazon EMR, AWS Glue, and AWS Batch to process and analyze the data to extract even more impactful business insights."

Adnan Rashid, Cloud Engineer – G-Research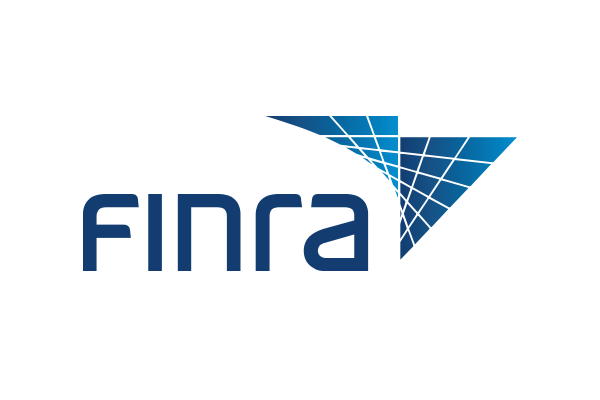 Finra
FINRA regulates a critical part of the securities industry – brokerage firms doing business with the public in the United States. FINRA takes in up to 135 billion market events per day that are tracked, aggregated, and analyzed for the purpose of protecting investors.

"As an organization, FINRA has embraced Amazon S3 as our data lake to help us eliminate storage siloes, maintain one source of data truth, and drive down our infrastructure management costs. However, managing SFTP infrastructure for over 1,000 external users doing 6 million file transfers per month was a bit of a strain. Our solution was to build our new FileX platform on AWS, and use the new AWS Transfer for SFTP service. AWS Transfer for SFTP is helping us reduce our operational burden, keeping S3 as our data lake, while maintaining critical connection to our existing authentication systems for external users – so they don't experience any disruption as we complete our migration of SFTP services to AWS."
Ranga Rajagopal, Senior Director, Enterprise Data Platforms – FINRA

Celgene
Celgene is a global biopharmaceutical company that seeks to deliver truly innovative and life-changing treatments for patients with cancer and other severe conditions. Celgene's research teams often collaborate with third party universities and research institutions, with whom they share important research data.

"Working with our external partners is key to our research initiatives, and we need to exchange data in a controlled, secure way that doesn't give such third parties access to our critical systems. At the same time, Amazon S3 is the center of our universe for research data; we don't want to buy and manage separate storage stacks to exchange select datasets with partners. That's why AWS Transfer for SFTP was an instant win for Celgene. We can exchange data securely with AWS SFTP, have it live in our locked-down Amazon S3 bucket, and easily manage our external users. AWS SFTP has already saved us—a new collaboration project cropped up on short notice and we didn't have any petabyte scale on-premises storage or SFTP infrastructure that could handle that kind of volume. We stood up our SFTP endpoint using the service within minutes, attached it to our bucket, provisioned users, and were in business in under an hour. That speed and flexibility is simply not possible in a traditional on-prem world."
Director of Research Computing – Celgene

Kontor New Media
Kontor New Media is one of the leading digital distribution companies in Europe. Since 2003, the year of its foundation, the company has been one of the first in the market to operate in digital distribution. One of its major strengths is the development of new business models and the use of new distribution channels in this environment.

"We receive large media files for which website uploads time out pretty quickly. The AWS Transfer for SFTP service has worked out really well for us in this case. Large files like music videos or TV series episodes transferred via an SFTP connection – has been secure and performant. Once uploaded to our S3 bucket, in addition to delivering them to our partners as aggregators in the media chain, we store these files for extended periods of time in different storage classes of Amazon S3."
Tobias Gabler, Director IT & Content Operations – Kontor New Media GmbH

Belong
Belong started in October 2013 with the purpose of shaking-up the competitive home broadband market in Australia.

"Our engineers were able to implement a near real-time customer usage analytics framework within a week. This timeframe is profound given the Mobile Call Detail Records ingestion comes in varying sizes and frequencies, 3 to 20 MB every 1 to 10 seconds throughout the day. AWS SFTP scales seamlessly and makes the files available as S3 Objects, which is just perfect for our needs. This enabled event driven ingestion of data into our Data Lake. With out-of-the-box integration to S3, IAM, KMS and available as a fully managed service, it immediately aligned with our security & operational policy. AWS SFTP is extremely convenient for near real-time ingestion of files and is now the strategic ingestion capability of our modern data architecture."
Lambros Kallianiotis, Engineering Principal – Belong

ThinkCX
ThinkCX offers advanced analytic solutions for automated, massive-scale detection of consumer switching events in the smartphone OEM and wireless carrier marketplace in North America.

"From setup to operation, AWS Transfer for SFTP provides an easy and reliable solution for exchanging data with our partners."
Patrick Pang, Full Stack Software Developer – ThinkCX

BluTV
BluTV is Turkey's #1 subscription based video-on-demand service.

"Before AWS' SFTP service was available, we were self managing a cloud based SFTP solution for our needs and ran into lots of problems. There are open source projects for mounting Amazon S3 to Amazon EC2, but managing those open source projects and getting good performance from them was not easy. Also, there were scaling issues when we needed more resources. After AWS announced the fully managed AWS Tranfser for SFTP service, we directly started to use that. We moved our DIY setup to AWS Transfer for SFTP and no longer need to monitor for scaling or manage any open source projects anymore. Also in terms of cost, we don't have to pay for unused resources."

Huseyin Yurtseven, CTO – BluTV

Walla! NEWS
Walla! NEWS is a leading news site in Israel, with 1.3 million daily visitors, over 25 million video views per month, and over 2 million members on Facebook pages. Walla's services include an unlimited, free email service as well as Walla! VOD, the largest movie and TV series site in Israel, offering free streaming.
"Our TV studio uses an on-premises live encoder, which doesn't have integration with AWS media services. We determined our encoder can send and delete the encoded files using FTP, so we initially built a self-managed FTP setup to address this need. We incurred very high costs to create and deploy this self-managed solution and experienced a lot of scaling and connectivity difficulties between our studio and the FTP, which caused issues to our live stream, resulting in a negative customer experience. After the announcement of AWS Transfer Family's support for FTP, we quickly changed our setup to adopt this fully managed AWS service. We put an intense load on the service in order to stream multiple live broadcast channels, but since we made the switch to use AWS Transfer Family, we are no longer experiencing connectivity issues, our live stream works great, and our customer experience is greatly improved. AWS Transfer Family is an extremely stable and reliable service that saves us a lot of time and money all while modernizing our file transfer workflows."
Elad Eizner, DevOps Team Leader – Walla! News

Syndic8
Syndic8 is a Boston-based SaaS company, offering data management solutions for the e-commerce industry.

"We moved our EDI workloads to AWS because AWS Transfer Family expanded their product line to include AS2, as AS2 remains the dominant standard for EDI. Last year we began building our next-gen product, RapidMap, and did an industry analysis to determine how we should approach integrations - we were going to build our own AS2 service but discovered Transfer Family's fully managed, cloud native AS2 capabilities. Transfer Family's AS2 has instead allowed us to focus on building RapidMap's solution, dramatically reducing the mapping, testing and connectivity to get business flowing across a logistics supply chain. We've shifted our resources to build self-service tools for business users, allowing them to perform technical operations once limited to developers because Transfer Family has enabled us to reduce integration timelines from months to weeks."

Joseph DiNardo, COO and Co-founder- Syndic8

nConnect
nConnect Group is a leading expert provider of supply chain consulting, Blue Yonder solutions, integration platform services, managed application support, and implementation resourcing across APAC. With a talented team of highly-skilled, technically advanced, and operationally experienced consultants all sharing the nConnect FABRIC of service, commitment, and excellence.

"As a technology driven professional services consultancy operating across the supply chain and logistics industry, we are presented with new challenges daily. However, companies exchanging data with their business partners shouldn't be one of them. With customers now wanting a reliable, fully hosted and managed solution operating in a secure and private cloud, we chose AWS Transfer Family to provide them with a fully-managed, turn-key solution for SFTP file transfers and AS2 message exchanges. Transfer Family provides secure, reliable managed file transfer capabilities required for us to meet our customers' ever changing data integration needs. By adopting AWS Transfer Family, we've been able to save our customers on average 15% setup costs and reduce our integration testing time by on average 20% all while helping them attain end-to-end supply chain visibility."

Andy Kim, GM of Operations and Finance

Redpack
Redpack offers high-quality solutions for door-to-door parcel transportation and express courier for customers. They service various industries including e-commerce, technology and manufacturing- operating internationally.
"Redpack is an international logistics provider offering global shipment services and last mile delivery solutions throughout Latin America. We use AWS Transfer Family's AS2 capabilities to send shipment notices and confirmations when delivering packages. We also use Transfer's AS2 solution to exchange digital invoices and billing documents with our global network of delivery service partners. Transfer Family's capabilities adhere to Amazon's fulfillment partner guidelines and provide us with the critical business-to-business communications we need to deliver over 95% of packages on time within 24 hours."

Armando Ramírez Ayala - Director of IT, Redpack


Read the user guide
Learn more about the features and capabilities of the AWS Transfer Family by reading the documentation.

Read documentation

Sign up for a free account
Instantly get access to the AWS Free Tier.
Sign up
Start building in the console
Get started building with the AWS Transfer Family in the AWS Management Console.

Sign in