If you are interested in accelerating innovation, inspiring action and driving growth, then the upcoming AWS Hong Kong Startup Day is for you.
This free, half-day "virtual" event will gather startups, investors, corporates and thought leaders to create valuable education and networking opportunities. Tune in live to hear insights and trends from some of the most successful people in the startup community. Have your questions answered in real-time by AWS Experts. And do it all from the comfort of your office or home.

Challenges also offer opportunities. Register for AWS Hong Kong Startup Day, and discover how to adapt to an increasingly difficult business environment and thrive now!

Startup founders (from the earliest stages to emerging startups), technical founders, technical staff, and growing companies
Whether you are a new startup looking to launch, or an existing startup looking to grow, we will provide educational resources to help you get funded and succeed.

The VC community, incubators and anyone who is eager to launch a new business
You'll gain inspiration from hearing about the latest trends from key stakeholders in the startup ecosystem. You'll also learn about new opportunities emerging in Hong Kong.

Agenda
Win Startup Day *Rewards!
*All AWS Hong Kong Startup Day attendees physically located in Hong Kong are eligible to participate. An email with redemption details will be sent to all eligible attendees by the end of September, 2020. In case of any disputes, AWS' decision will be final.
During each session (a total of 7 sessions), the speaker will ask a knowledge based quiz question. The more correct answers you get, the more rewards you can take home!
Take home a Hong Kong Startup Day T-shirt if you get 3 correct answers
Take home both AWS Backpack and Hong Kong Startup Day T-shirt if you get 5 or above correct answers
Sponsor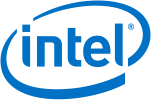 ---
Supporting Organizations
Start Building on AWS Today
Whether you're looking for compute power, database storage, content delivery, or other functionality, AWS has the services to help you build sophisticated applications with increased flexibility, scalability, and reliability.
View AWS Free Tier Details »