Nonprofit (NPOs) and non-governmental organizations (NGOs) use video to build trust in their brands, inspire donors and volunteers, and educate their supporters about mission and fundraising needs. Calls to action alongside videos are critical capabilities in fundraising efforts.

AWS media solutions enable nonprofit and non-governmental organizations to stream live and on-demand video to any size audience while paying for only the services used. Solutions can be as lightweight as a range of purpose-built AWS services or can be provided as turnkey, fully managed partner offerings with integrated fundraising capabilities.
Solutions Guide: Media for Nonprofits and NGOs
With specialized technology for media becoming more mainstream and accessible, NPOs and NGOs are investing in live and on-demand video streaming as a way to personalize outreach to supporters, with content that educates, inspires, and prompts action.
APN Partner solutions are designed with media requirements of nonprofits in mind, offering a variety of capabilities including personalization of video content and integrated fundraising that can be customized to suit varying platforms and video workflows. Complementary services from AWS include transcription, translation, and text-to-speech that extend reach with accessibility and foreign language options.

Download the solutions guide to learn about:
• Live and on-demand event streaming
• Digitizing your media library to create personalized playlists
• Communication and collaboration tools
• Machine learning for auto-transcription and translation

Providers
The following providers deliver solutions which enable your organization to stream live and on-demand video quickly, reliably, securely, and at scale.
Content Management System
Rivet Logic's live video portal with real-time charitable giving lets NPOs and NGOs deliver live and on-demand video streaming in a fully managed, end-to-end solution with minimal technical knowledge. Built on the AWS cloud and integrated with charitable giving technologies, the portal enables unlimited concurrent viewers to attend and to give as a part of online fundraising in a simple interface.

Content Management System
Nomad CMS uses AWS machine learning services in its cloud-based content and asset management solution. Amazon Simple Storage Service (Amazon S3) is combined with Amazon Comprehend, Amazon Rekognition, Amazon Translate, Amazon Transcribe, and Amazon Textract services to provide automated content discovery, tagging, translation, and transcription.

OTT Solutions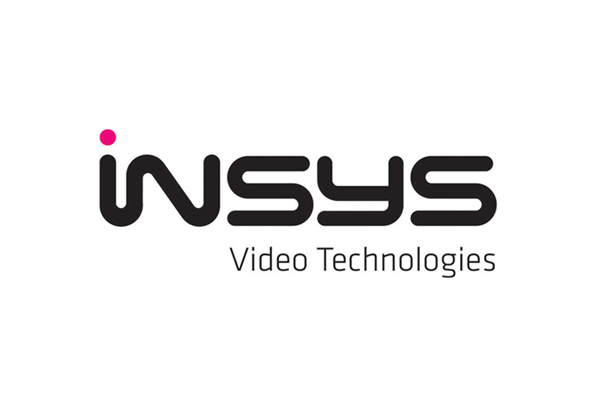 Insys white label OTT solutions are for organizations that want to stream branded live and on-demand content to web, mobile, and over the top (OTT) channels. Features include automated VOD archival of live content as well as cloud digital video recorder (DVR) capabilities in a turnkey OTT solution.

Online Video Platform
Content Management System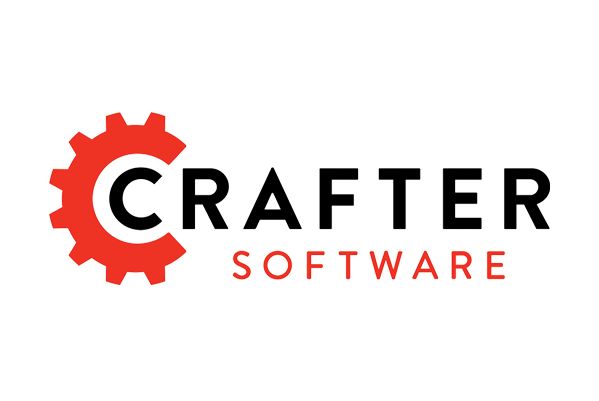 Crafter Software provides customizable, scalable, multiscreen live and on-demand OTT video experiences via a video content management system (CMS) in a headless environment, including versioning and auditing, content modeling, DRM, and single sign-on integration.

End-to-End Platform
LTN Global's Live Video Cloud (previously Make.tv) is a cloud-native, browser-based platform that enables broadcasters and producers to acquire concurrent live feeds, curate them in a single continuous playback multi-view, and deliver them across broadcast networks and social media platforms. This enables essential news organizations to run 'business, as usual' while working remotely.

Editing in the Cloud
Grabyo's browser based platform provides live cloud production for digital, social and OTT along with live clipping, video editing and distribution. Capabilities include live switching between feeds, remote guest commentary, enhanced production with graphic overlays, social interaction, ad breaks and more.

Digital Publishing Platform
Arc Publishing's Video Center is an online video platform with the ability to reach viewers on all channels (web, social, native & OTT apps) with both on-demand and live video, including live video clipping, live-to-VOD, live streaming directly from your phone via the Broadcast iOS app, FCC-compliant closed captioning and server-side digital ad insertion.

Live Streaming Platform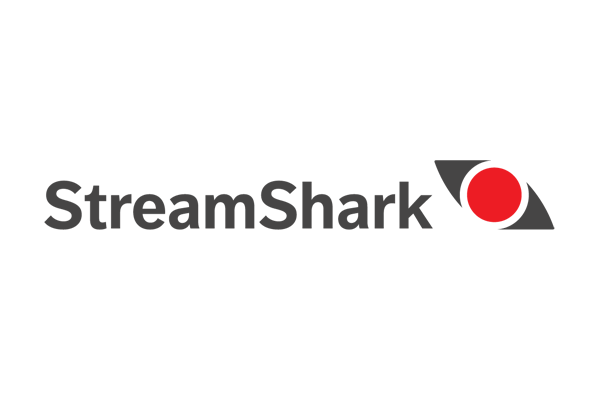 StreamShark's live streaming platform enables streaming from WebRTC devices such as webcams and Internet-enabled cameras to mobile and social media channels. Additional capabilities include live-to-VOD, live DVR, embeddable chat, live clipping, a built-in teleprompter tool, digital rights management (DRM)/encryption, and single sign-on (SSO).

Use cases
Interactive live streaming
Interactive live streaming

Interactive live streaming

Deploying low-latency interactive live video is simple with the Amazon Interactive Video Service (IVS). With just a few clicks, any nonprofit organization can create and stream live video to a website or native iOS or Android application with the Amazon IVS player SDK. Enhance the video stream with interactive capabilities such as chat, Q&A, and polling using timed metadata APIs.


Related products

Related resources

Blog: Amazon Interactive Video Service – Add Live Video to Your Apps and Websites

The AWS news blog walks through a deployment of the Amazon Interactive Video Service (IVS).


Webcast: AWS What's Next Ep.8: featuring Amazon IVS

In this video, watch the team discuss and deploy a live video stream using the Amazon Interactive Video Service (IVS) via the AWS console.


Workshop: Live Streaming with Amazon Interactive Video Service

This self-paced workshop walks through a step-by-step deployment of a live video stream using the Amazon Interactive Video Service (IVS) via the AWS console.


Live event streaming

Live event streaming

Whether streaming a live event, giving a live presentation to donors and volunteers, or fundraising online, streaming video content to any device is simple with AWS Media Services and Amazon CloudFront. Now you can deploy the Live Streaming on AWS solution with just one button and customize it to your needs.


Related products

Related resources

Video on-demand

Video on-demand

Allow your donors and volunteers to play back your video catalog with the Video On Demand on AWS solution. Simply click one button to launch the template in your AWS account, upload your videos, and let AWS take care of the rest. You can even customize the workflow to fit your needs.


Related products

Related resources
Case studies
C-SPAN
C-SPAN is a not-for-profit service with a mission to make government more transparent by broadcasting and archiving government proceedings. The C-SPAN Archives record and index eight 24/7 C-SPAN networks, including live coverage of the United States Senate and House of Representatives. Visitors to C-SPAN.org can search more than 200,000 hours of footage by person or phrase. Learn how C-SPAN deployed Amazon Rekognition within three weeks to double the amount of video indexed annually while reducing labor costs.
Bigmate
The Australian Emergency Services Agency (ESA) operates cutting-edge specialist intelligence gathering (SIG) that allows for live video streaming and spatial data collection of fires. With both standard and infrared camera capabilities mounted on helicopters, SIG provides fire line and hot spot information directly to the ESA Incident Management Teams in real time. To meet the needs of emergency services that can adapt with changing fire seasons, the ESA worked with AWS Partner Network (APN) provider Bigmate to architect a solution that could best service the Canberra community during the four month fire season.
Related media blog posts
Read the latest blog posts related to video use and technologies for nonprofit and non-governmental organizations.

Get started
Leading nonprofit and non-governmental organizations are already using AWS. Contact our experts and start your own AWS Cloud journey today.