Welcome to the AWS webinar series dedicated to Hong Kong. Get started building your solutions with up-to-date information on Amazon Cloud products and solutions from these webinars.
Our subject matter experts cover wide range of business and technical topics, including artificial intelligence (AI), maching Learning (ML), migration, data anlytics and industry specific solutions. You can also gain insights from our customers and AWS Partner Network (APN) partners from their journey with AWS.
Live Webinars
Join the live Webinar and interact with speakers at Q&A session

Aug 18, 2020 (Tue) 2:30 - 3:30pm
Level 300 | Cantonese
Speakers:

Peter Chan, Solutions Architect, AWS
Ronald Li, Engineering Director, SHOPLINE

Supercharge your real-time apps with Amazon ElastiCache featuring SHOPLINE
Nowadays, customers or end users will easily walk away or complain if they need to wait for a few seconds to browse their products, get some offer or complete some transaction in the web/mobile platform. With the rapid growth in cloud adoption and the new scenarios that it empowers, applications need microsecond latency and high throughput to support millions of requests per second.
Learn how you can boost the performance of real-time applications by using the fully managed, in-memory Amazon ElastiCache for extreme performance, high scalability, availability, and security.
In addition, SHOPLINE will share with us their adoption experience in using ElastiCache and the challenges and lesson learnt from their adoption experience. And we will have Live Q&A after the session.
In this 1-hour Webinar you'll learn:
About what real time applications need from a data store and what Amazon ElastiCache provides
New features and common features used by Database Administrator and Developers
Internals on how Amazon ElastiCache achieves Extreme Performance @ scale
How SHOPLINE uses this to super charge their applications

Aug 20, 2020 (Thu) 2:00 - 3:00pm
Level 100 | Cantonese
Speakers:

Monica Cheung, Senior Business Development Manager, AWS
Benson Kwong, Solutions Architect, AWS

Reinventing your Logistics and Supply Chain
The transportation and logistics, in particular the supply chain service is undergoing a massive digital transformation with the wide sweeping impact of social health and technological innovations. It demands more efficient demand planning & delivery routing, cost optimization, operations re-modeling to AI-powered warehouse management and even autonomous driving.
In this session you will learn how AWS helps companies with their supply chain reinvention, trends, disruptors in supply chain, the need for a connected supply chain, solution pillars of a supply chain and more. We will also highlight the supply chain capabilities in our own mother company – Amazon.
You will learn
Latest use cases of technology adoption in the supply chain and in broader term the transportation logistics industry
Where to start your digital transformation journey and best practices we've taken away from the many deployments we've practiced in the industry
Key technologies and services that contribute to successful implementations including data lake & analytics, IoT, AI & ML, as well as AWS migration programs.

On-demand Webinars
Watch recorded sessions and learn from Q&As at your own pace

Asia Pacific (Hong Kong) Region
Getting Started on AWS

---

---

---

---

Asia Pacific (Hong Kong) Region

---

---

---

Featured Webinars

Industry Webinar Series

---

---

---

---

---

Migration Journey

Technical Deep Dive

---

---

---

---

---
Sponsor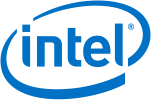 Level 100
Introductory
Sessions will cover an overview of services, features and benefits with no prerequisites presumed.

Level 200
Intermediate
Sessions will focus on best practices, details of service features and demos or code samples. Assumes introductory knowledge of topic.

Level 300
Advanced
Sessions will dive deeper into service features, lessons learned, deployment and architecture examples. Assumes in-depth understanding of service use cases and AWS platform.

Level 400
Ninja
Sessions will focus on more complex topics such as advanced coding, architecture, infrastructure design and solutions. Deep understanding of subject matter is presumed.

Frequently Asked Questions
Q: How do I join the Webinars?
After you register to the Webinar, you will receive a confirmation email that includes specific join information. You can click on the access link in the email to join the webinar.

Q: Will I get charged?
The Webinar Series is free-of-charge.
Q: Will the Webinars be in Cantonese or English?
Majority of the Webinars are delivered in Cantonese, with presentation slides in English. Details please refer to the description of each Webinar.
Q: Do I have to install any software prior to joining this event?
Yes. When you first join a webinar, GoToWebinar will automatically detect your computer setup and direct you to the best join method. If you are on a compatible Windows or Mac computer, then the software will begin to install as soon as you join. In order to install the GoToWebinar desktop app, you'll need to click through a few windows allowing GoToWebinar permission to access your computer. For mobile access, you will have to install the GoToWebinar application. Unfortunately, dial-in or web browser based experience is not available for Hong Kong.
Q: Is there anything to prepare before the live webinar?
Q: How can I get in touch with the organizer?
Should you have any inquires about the Webinar series, or if you'd like to get in touch for any project discussions, please email us at
aws-hk@amazon.com
.
Start using the AWS Asia Pacific (Hong Kong) Region
Live Chat with AWS Team
We are just one click away to help you with your burning questions.

Contact us
Leave your inquiry and we will get back to you soon!