Alexa for Business Customers
Customer References
"We deployed the first ever patient-facing Echo pilot program inside a pediatric hospital. We know voice is important to our patients and families and we want to learn about how they want to interact with it. We placed Echo Dots in patient waiting areas and encouraged users to engage with our Alexa skill, Flu Doctor, to get answers to commonly asked questions with the objective of helping increase flu vaccine rates. We leveraged Alexa for Business to provide us with the ability to monitor and set specific controls for our devices while delivering important back-end analytics to us."

–Dr. Wendy Sue Swanson, Chief of Digital Innovation, Seattle Children's Hospital
Condé Nast is a premier media company renowned for producing the highest quality content for the world's most influential audiences. Condé Nast's portfolio includes some of the most iconic titles in media: Vogue, Vanity Fair, Glamour, Brides, Self, GQ, GQ Style, The New Yorker, Condé Nast Traveler, Allure, AD, Bon Appétit, Epicurious, Wired, W, Golf Digest, Teen Vogue, Ars Technica, Pitchfork, them, and Iris.
"At Condé Nast, we have this goal of going fully wireless, with the least amount of touch possible. Employees should be able to walk into a conference and focus on their meeting, and not worry about how to start it or whether the TVs are set up correctly. With Alexa for Business we have built a fully voice enabled conference room and are marching towards building a fully voice enabled smart office."
–Craig Holland, CISO and VP of Infrastructure and Operations, Condé Nast
Valence is a digital transformation solution provider focused on helping enterprise customers worldwide understand and apply next-generation technologies in a smart and innovative way to advance their business goals.
"At Valence, we believe that by providing employees with instantiations of the same solutions we build for our customers, employees not only understand the business better, but also turn out to be more interested and involved in what we do for our customers. We built a private skill using Alexa for Business, called Valence Bot, that can answer employee questions and handle requests related to the company. It is widely used by employees and we get a lot of positive feedback about what a unique benefit it is, and how excited they are that we live in the world we work."
–Matt Wright, Director of Innovation, Valence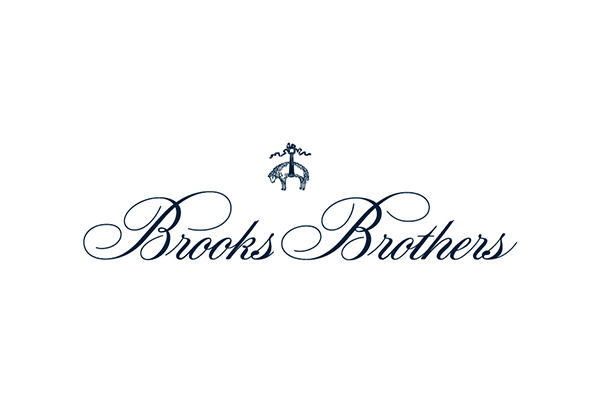 Brooks Brothers is one of the oldest clothing retailers in the United States. Founded in 1818, Brooks Brothers has become an American institution that provides fashion innovation, fine quality, personal service, and exceptional value to their customers.
"At Brooks Brothers, our employees are already successfully using Amazon Chime for productive online meetings. With Alexa for Business, we are now using Alexa to simplify our conference room experience. Alexa takes care of all the details by allowing us to begin meetings with the simple voice command, "Alexa, start the meeting". Not only does Alexa for Business make it easy for me to provision and manage Echo devices throughout my office, but also configure them to work with Amazon Chime and my existing conference room AV/VC equipment."
– Phillip Miller, Head of Infrastructure and CISO, Brooks Brothers.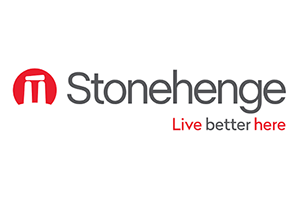 Stonehenge NYC and its affiliated companies are a vertically integrated, private real estate group with expertise in investment management, property management, development, design, construction, and leasing.
"By integrating Alexa for Business with Salesforce and by using AWS IoT to connect things within apartments, we believe we can create an enjoyable and delightful experience and provide peace of mind to our tenants in completely new ways."
-Tom Parisi, Chief Technology Officer, Stonehenge NYC
Propel Insurance is one of the nation's largest privately-owned insurance agencies and provides a broad array of property, casualty, risk management, workers' comp, employee benefits, personal insurance and other products across North America.
"At Propel Insurance, we always look for ways to improve productivity at our workplace for our employees. Alexa makes it easier for our employees to do some of their routine tasks like starting meetings and joining conference calls. We have deployed Alexa devices, managed by Alexa for Business, in all our conference rooms and they are now 100% voice enabled. Our employees love the simplicity of the solution and how it makes their work day more productive."
-Nancee Winslow, Chief Information Officer, Propel Insurance
Core Digital Media is a leader in online marketing and online consumer acquisition platform. The company is a top advertiser across display, search, mobile and social, and provides innovative solutions in mortgage, education, insurance and credit card through their brands, LowerMyBills.com and ClassesUSA.com.

"At Core Digital Media, we've integrated Alexa for Business with our enterprise BI platform, MicroStrategy, for three primary reasons. First, to empower our executives and leaders with real-time business KPI updates so that they can ask Alexa anytime, anywhere. Second, to make meetings more productive by providing easy access to data-related questions that need immediate answers so teams could make smarter decisions faster as a group. Last, we strive for continuous innovation and believe voice is the future of UX. Alexa for Business is a great way to implement conversational interfaces that remove barrier between Human and Computer/Data."

-Willy Custodio, Manager of Business Intelligence, Core Digital Media
"Hawaii Pacific Health, a not for profit healthcare system with four major hospitals and 70 clinics statewide, focuses on providing the highest quality healthcare. As part of that effort, Hawaii Pacific Health improves its patients' in-room experience by eliminating outdated nurse-call buttons and replacing them with natural conversations with Alexa. Patients use their voice to direct and control their in-room amenities, entertainment choices and answers to many of their questions. As a first step, we created Kumu, an Alexa Q&A skill for new mothers, which answers the most commonly asked questions we get asked. We selected Alexa for Business to deploy this skill because we can easily scale deployment of this and other Alexa skills to all of our patient rooms and common areas as well as easily manage the Echo's we've deployed on an ongoing basis."

- Steve Robertson, Executive Vice President and CIO

Express Dedicated LLC specializes in expedited high value shipping services. The company provides seamless reliable shipping services with the right solutions to global and domestic clients alike through distinguishable, time-sensitive service, specialized equipment, and professionally trained, courteous staff.

"At Express Dedicated LLC, we take pride in providing the best service to our customers. Knowing the location of the trucks and ensuring their seamless operation is critical for our business. With Alexa for Business, we built a private skill integrating our management solution, so we can get the location of the trucks just by asking Alexa. We are expanding our work with Alexa for Business, and are building a complete voice enabled truck management solution so we can, using Alexa, proactively notify drivers and dispatchers if they are in violations of hours of service and take action as required by Federal Motor Carrier Safety Administration."
-Kevin Ramroop, Chief Financial Officer, Express Dedicated LLC
Customer Videos: This is my skill