Conferencing solution providers
Conferencing providers offer video conferencing equipment, applications, and services, that work with Alexa for Business.
Amazon Chime
Amazon Chime is a secure, real-time, communications service that simplifies video conferencing, online meetings, calls and chat. Alexa for Business works with Amazon Chime to let users join meetings using their voice in large conference rooms and small huddle rooms. Amazon Chime users can also ask Alexa to automatically dial into meetings from their desk, or any device in their personal Alexa account.
Cisco
Cisco is a leader in collaboration solutions for unified communications, customer care, conferencing and collaboration endpoints. Alexa for Business integrates with Cisco WebEx as well as Cisco conference room systems including Cisco Telepresence SX, MX, DX Series and Cisco WebEx Room Series.

Crestron
Crestron collaboration and conference room technology includes audio, video, lighting and shade control, thermostats, room scheduling, and data reporting to increase workflow and uptime, and to provide greater comfort and convenience. With Alexa for Business, Crestron makes it easier than ever to use conference room technology with simple, conversational voice commands. You can say things like "Alexa, start my meeting" and "Alexa, end my meeting." Now, meetings start on time and people can focus on their work.
DTEN
DTEN is changing the way teams connect and collaborate through immersive video-first communications hardware and subscription services. Recognized as a leader for innovation and accessibility in video conferencing, DTEN devices are known for their "plug and play" simplicity, one tap connectivity and affordable pricing. DTEN provides true all-in-one video conferencing devices, designed exclusively for Zoom that can be voice activated to start, join and manage video meetings with Alexa for Business.

Lifesize
Lifesize provides best-in-class, cloud-based business communication, video collaboration and meeting productivity solutions for the modern enterprise, enabling users to connect securely from wherever they are, using their choice of meeting room systems or personal devices. Natively integrating Alexa for Business into its Icon family of video conferencing room systems, Lifesize enables customers to implement touch-free, voice-controlled system navigation that simplifies the meeting experience and optimizes the use of meeting spaces. Users can issue voice commands such as "Alexa, reserve this room" and "Alexa, start my meeting," call contacts by name or meeting through the industry's first directory integration with the Alexa address book, and opt to build custom skills that suit the needs of their organization.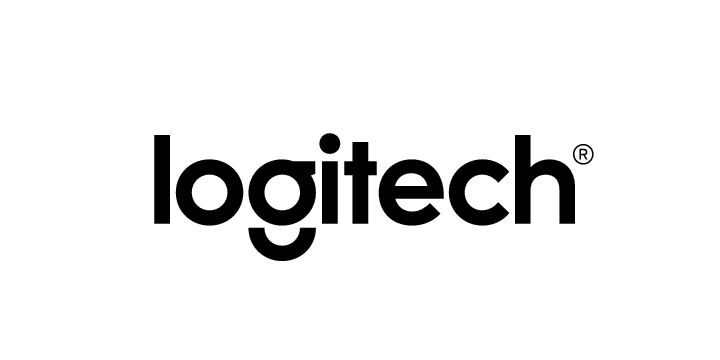 Logitech
Logitech designs products that have an everyday place in people's lives, connecting them to the digital experiences they care about. More than 35 years ago, Logitech started connecting people through computers, and now it's a multi-brand company designing products that bring people together through music, gaming, video, and computing. Brands of Logitech include Logitech, Logitech G, ASTRO Gaming, Streamlabs, Ultimate Ears, Jaybird, and Blue Microphones. Founded in 1981, and headquartered in Lausanne, Switzerland, Logitech International is a Swiss public company listed on the SIX Swiss Exchange (LOGN) and on the Nasdaq Global Select Market (LOGI). Logitech has a built-in Alexa for Business client for Zoom meeting rooms, enabling hands-free meeting join and management experiences.

Neat
Neat creates Zoom video hardware devices for all kinds of business, educational and personal meeting spaces. By keeping people seamlessly present, connected and equally prominent, we provide the ultimate flexible solution for a safe and superior return to the office, hybrid working and classroom environment. All the while, our products empower effective, equitable collaboration experiences for remote, in-office and school faculty teams in today's new normal.
Neat was founded in Oslo, Norway, by a team that for decades has shaped game-changing innovations for some of the most recognized video communications brands. Delivering stunning audio-visual quality, where you can see and hear everyone crystal clear, Neat makes Zoom Rooms smoother, smarter, faster, more stable and secure than ever before.
For more information on Zoom Rooms the Neat way, visit neat.no

Poly
Poly is a leader in business communications solutions, providing flexible collaboration solutions. With Alexa for Business, customers can use their existing Poly Group Series devices, along with an Alexa device, to join video conferences and meetings and control their devices by using their voice.
RingCentral
RingCentral provides global enterprise cloud communications and collaboration solutions, unifying voice, video, team messaging and collaboration, and integrated contact center solutions. With Alexa for Business, RingCentral customers can reduce the friction of starting and managing online meetings or conference calls by using Alexa. This unique capability empowers users to naturally interface with RingCentral solutions using simple voice commands through Alexa, including start calls, send text messages, listen to voicemails, and join web meetings.
Teem
Teem gives you the intelligent tools and powerful analytics you need to optimize your most valuable resources in the workplace: people, spaces, and technology. From matching employees with the perfect meeting room to offering streamlined visitor management, this cloud-based software brings the physical and digital worlds together to provide organizations with the best workplace experience possible. Teem has built Alexa Skills that work with their software that let you find and book nearby conference rooms, and extend your existing conference room booking if necessary.
Vonage
Vonage provides cloud communications services to deliver better business outcomes to customers by enabling businesses to be more productive every day from anywhere. Vonage already offers Amazon Chime Pro to its business customers, who can now also use Alexa for Business to start meetings instantly with a single voice command. Vonage helps customer deploy and manage Amazon Echo devices to use with Alexa for Business in small meeting rooms and large conference rooms.
Zoom
Zoom is an enterprise video communications company, with an easy, reliable platform for video and audio conferencing, chat, and webinars across mobile, desktop, telephone, and room systems. Users of Zoom Rooms, Zoom's software-based conference room system, can use Alexa to start, join, and end meetings with voice commands to their Alexa device. Likewise, users of Polycom or Cisco traditional room systems can also easily host or join a Zoom meeting using simple Alexa voice commands and Zoom's H.323/SIP Connector.
These solution providers can help you get started with Alexa for Business in your organization.
Software providers
Software providers can build Alexa Skills that work with their applications. These can be public skills, available in the Alexa Skills Store, or private skills, which you can make available only to users and devices in your Alexa for Business account. Software providers can also publish reference guides and code snippets, which you can then customize and use as private skills.
Consulting providers
Consulting providers can help you deploy Alexa to your organization, and configure Alexa for Business for you.
Are you interested in listing your Alexa for Business solution?
APN Partners interested in listing their Alexa for Business product or solution must have achieved the Alexa for Business Service Delivery Designation through the AWS Service Delivery Program.
Note: All solutions on the Alexa for Business solutions webpages are created, sold, and implemented by the third party.