AWS Startups Blog | Most Recent Posts

How Vice Media tamed 12 verticals in 18 different languages

May 16, 2018
VICE had a large-scale problem to solve. Their ecosystem had become too large in terms of the number of brands they supported—they currently have sites in 35 different countries in 18 languages, which read in different characters and directions—and their engineering team wanted to make sure the reading experience worked well for everyone.
How FUNDER Inc. is using Elastic Beanstalk and Amazon SQS to power a fresh take on charitable fundraising

May 13, 2018
FUNDER Inc. builds prize draws of any kind, turning them into powerful fundraising tools for nonprofits and the charitable foundations of major brands and sports clubs. Combining technology and entertainment, our goal is to reinvent a time-honored fundraising method. People are increasingly switching off to traditional giving methods due to high-pressure donation tactics. Our goal is to create a value exchange for participants through an enjoyable user experience centered around rewards that backers and supporters genuinely care about.

Alex Smola showcases the breadth of AWS's Machine Learning capabilities at Collision 2018

May 7, 2018
"Ultimately, my creativity is very limited, but your creativity is large," said Alex Smola, Amazon Web Services Director of Machine Learning, to the assembled audience at the 2018 Collision Conference in New Orleans. "You can do amazing things with the tools that we've built."

If you're interested in AWS, stop by the Loft.

The AWS Lofts are spaces where developers, engineers, founders, entrepreneurs, and tech enthusiasts can grab a coffee and build their startup in between educational sessions, and getting in-person answers to their AWS technical questions - at no cost. You can learn, share, Ask an Architect, attend a technical session, take in a business course, and try a bootcamp or self-paced labs.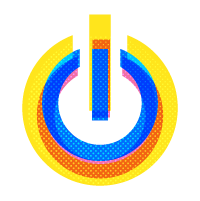 The no-cost program with AWS resources for startups.

AWS Activate is a program designed to provide your startup with the resources you need to get started on AWS. Join some of the fastest-growing startups in the world and build your business using AWS.

Giving EdTech Startups a Head Start

AWS EdStart helps entrepreneurs build the next generation of online learning, analytics, and campus management solutions on the AWS Cloud.

Mackenzie Kosut is the Principal Startup Evangelist at Amazon Web Services (AWS). Prior to AWS, he worked at Betterment, Oscar, Tumblr, and more. Mackenzie travels the globe seeking out groundbreaking startups on AWS, sharing the cool things they're doing through blog, live video, and social media. He's also a regular AWS keynote speaker for startups at global events.

Each month, we feature a set of AWS Hot Startups on the main AWS Blog, showcasing the cool things they're doing on AWS, in hopes that they will inform and inspire you to create your own business, products, and services. For December, we present 'A Year in Review,' highlighting the AWS Hot Startups we featured during the year. Please, follow the link to read it, and check back here each month for the latest AWS Hot Startups!