AWS Startups Blog | Most Recent Posts

How Flexport Uses Tracking Data to Guide Shipments Through Weather Disruptions

February 6, 2019
When most people think about global trade, they usually imagine planes, trains, automobiles, and ships. What they fail to picture are the companies that orchestrate how all those services to work together—companies like the full-service air and ocean freight forwarder Flexport.

Warung Pintar Brings Tech-Enabled Stalls to Street Vendors

January 31, 2019
Founded in 2017, Warung Pintar offers street vendors tech-enabled stalls that include internet connectivity for customers, a digital POS system, LCD displays, and more. The Jakarta-based startup has raised roughly $35 million in total equity funding, which includes a $27.5 million round announced in January.

Gremlin CEO and Co-Founder Kolton Andrus on Chaos Engineering and Providing Failure as a Service
January 8, 2019
Gremlin CEO & Co-Founder Kolton Andrus wants you to think of his company as a flu shot. "We basically inject a little of harm [into your system] in order to find weak spots and build an immunity," he says. "We proactively break things… to help make them stronger."

If you're interested in AWS, stop by the Loft.

The AWS Lofts are spaces where developers, engineers, founders, entrepreneurs, and tech enthusiasts can grab a coffee and build their startup in between educational sessions, and getting in-person answers to their AWS technical questions - at no cost. You can learn, share, Ask an Architect, attend a technical session, take in a business course, and try a bootcamp or self-paced labs.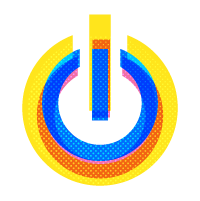 The no-cost program with AWS resources for startups.

AWS Activate is a program designed to provide your startup with the resources you need to get started on AWS. Join some of the fastest-growing startups in the world and build your business using AWS.

Giving EdTech Startups a Head Start

AWS EdStart helps entrepreneurs build the next generation of online learning, analytics, and campus management solutions on the AWS Cloud.

Mackenzie Kosut is the Principal Startup Evangelist at Amazon Web Services (AWS). Prior to AWS, he worked at Betterment, Oscar, Tumblr, and more. Mackenzie travels the globe seeking out groundbreaking startups on AWS, sharing the cool things they're doing through blog, live video, and social media. He's also a regular AWS keynote speaker for startups at global events.

Each month, we feature a set of AWS Hot Startups on the main AWS Blog, showcasing the cool things they're doing on AWS, in hopes that they will inform and inspire you to create your own business, products, and services. For December, we present 'A Year in Review,' highlighting the AWS Hot Startups we featured during the year. Please, follow the link to read it, and check back here each month for the latest AWS Hot Startups!