AWS Startups Blog | Most Recent Posts

The biggest killers to look for in early deals

December 18, 2017
In my career as an entrepreneur, I've had the opportunity to close the first deal at three different startups. There is no better feeling than when a paying customer has validated your concept and recognized your product value. That first deal has the potential to spring your company to the next 10 deals that can set your business scaling to the stratosphere. Within those first few deals lie the clues to a successful business or the pitfalls to your startup.

Greylock Partners' Josh Elman on how he picks entrepreneurs from the crowd

December 15, 2017
During a recent fireside chat at the AWS Loft in San Francisco, Greylock Partners' Josh Elman shared with the crowd of founders and entrepreneurs that he had just wrapped up a recent investment in a startup. While he declined to name the company just yet, he did stress that the dynamics of that deal applied equally to all of his investments.

How Uber survives its busiest nights of the year

December 14, 2017
Halloween and New Year's Eve are among Uber's busiest nights of the year. According to Matt Schallert, a site reliability engineer at Uber NYC, those days can see 50-100% extra trip volume over the rest of the year. See how Matt and his team rely on AWS to make sure they are fully prepared to handle the volume of requests that come through on such ride-share heavy holidays.

If you're interested in AWS, stop by the Loft.

The AWS Lofts are spaces where developers, engineers, founders, entrepreneurs, and tech enthusiasts can grab a coffee and build their startup in between educational sessions, and getting in-person answers to their AWS technical questions - at no cost. You can learn, share, Ask an Architect, attend a technical session, take in a business course, and try a bootcamp or self-paced labs.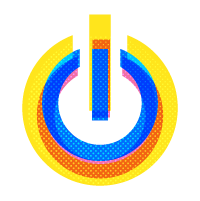 The no-cost program with AWS resources for startups.

AWS Activate is a program designed to provide your startup with the resources you need to get started on AWS. Join some of the fastest-growing startups in the world and build your business using AWS.

Giving EdTech Startups a Head Start

AWS EdStart helps entrepreneurs build the next generation of online learning, analytics, and campus management solutions on the AWS Cloud.

Mackenzie Kosut is the Principal Startup Evangelist at Amazon Web Services (AWS). Prior to AWS, he worked at Betterment, Oscar, Tumblr, and more. Mackenzie travels the globe seeking out groundbreaking startups on AWS, sharing the cool things they're doing through blog, live video, and social media. He's also a regular AWS keynote speaker for startups at global events.

Each month, we feature a set of AWS Hot Startups on the main AWS Blog, showcasing the cool things they're doing on AWS, in hopes that they will inform and inspire you to create your own business, products, and services. For December, we present 'A Year in Review,' highlighting the AWS Hot Startups we featured in 2016. Please, follow the link to read it, and check back here each month in 2017 for the latest AWS Hot Startups!