AWS Startups Blog | Most Recent Posts

How Do You Say 'JSTOR' in Arabic? How ADRI is translating Arabic academic literature at scale

September 5, 2018
Ali Mazraeh was working toward his masters' degree in Strategic Studies at Victoria University of Wellington, in New Zealand, when he got a taste for how hard it can be to access academic content in Arabic online. Originally from Iran and resettled in New Zealand by the UNHCR, Mazraeh was working hard to create a new future for himself.

How Peloton rolls out new user features using AWS

September 5, 2018
Startups like Dollar Shave Club and Away have created popular new products while also raising and returning millions of dollars to investors. Joining their ranks is Peloton, a New York-based company that has developed a line of tech-enabled exercise equipment, as well as a deep library of classes that users can work through either in the comfort of their own home or at the gym.

A lookback at the Startup Talks from the AWS Anaheim Summit

September 5, 2018
Take a look at the startup talks from at the AWS Summit held on August 23rd, 2018 in Anaheim, California. From using ML to detect fraud at scale to the mechanics of live-streaming a massive esports event, the talks were wide-ranging and drew quite the crowd.

If you're interested in AWS, stop by the Loft.

The AWS Lofts are spaces where developers, engineers, founders, entrepreneurs, and tech enthusiasts can grab a coffee and build their startup in between educational sessions, and getting in-person answers to their AWS technical questions - at no cost. You can learn, share, Ask an Architect, attend a technical session, take in a business course, and try a bootcamp or self-paced labs.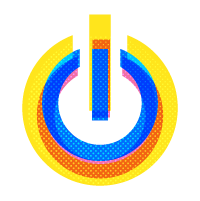 The no-cost program with AWS resources for startups.

AWS Activate is a program designed to provide your startup with the resources you need to get started on AWS. Join some of the fastest-growing startups in the world and build your business using AWS.

Giving EdTech Startups a Head Start

AWS EdStart helps entrepreneurs build the next generation of online learning, analytics, and campus management solutions on the AWS Cloud.

Mackenzie Kosut is the Principal Startup Evangelist at Amazon Web Services (AWS). Prior to AWS, he worked at Betterment, Oscar, Tumblr, and more. Mackenzie travels the globe seeking out groundbreaking startups on AWS, sharing the cool things they're doing through blog, live video, and social media. He's also a regular AWS keynote speaker for startups at global events.

Each month, we feature a set of AWS Hot Startups on the main AWS Blog, showcasing the cool things they're doing on AWS, in hopes that they will inform and inspire you to create your own business, products, and services. For December, we present 'A Year in Review,' highlighting the AWS Hot Startups we featured during the year. Please, follow the link to read it, and check back here each month for the latest AWS Hot Startups!