AWS Startups Blog | Most Recent Posts

Roxanne Varza looks back on the history – and future – of Station F

September 27, 2018
In the middle of Paris's 13th arrondissement, a few blocks away from the banks of the Seine, stands a former railway depot. It used to be known as la Halle Freyssinet; today it's simply Station F. And it's the world's biggest startup campus, housing 1,000 companies within 34,000 square meters.

How Glossier leveraged tech to build a next-generation cosmetics company
September 27, 2018
From the beginning, the Glossier team set out to build a great technology company. Creating a beauty brand was of course also necessary, but that almost seemed like table stakes, per Bryan Mahoney, Glossier's Chief Technology Officer. What would set them apart was their ability to build and leverage tech to create a new customer experience centered around community discussion and discovery of products.

What myths are holding female founders back?
September 27, 2018
Whether its old boys' clubs, glass ceilings or imposter syndrome, there are many reasons why women are prevented from fulfilling their business ambitions. As countless successful female entrepreneurs have proven over the years, so-called truths about the startup world are easily exploded. Here, some female VCs dispel the various myths that prevent female founders from pursuing their visions.

If you're interested in AWS, stop by the Loft.

The AWS Lofts are spaces where developers, engineers, founders, entrepreneurs, and tech enthusiasts can grab a coffee and build their startup in between educational sessions, and getting in-person answers to their AWS technical questions - at no cost. You can learn, share, Ask an Architect, attend a technical session, take in a business course, and try a bootcamp or self-paced labs.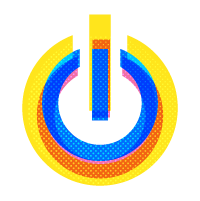 The no-cost program with AWS resources for startups.

AWS Activate is a program designed to provide your startup with the resources you need to get started on AWS. Join some of the fastest-growing startups in the world and build your business using AWS.

Giving EdTech Startups a Head Start

AWS EdStart helps entrepreneurs build the next generation of online learning, analytics, and campus management solutions on the AWS Cloud.

Mackenzie Kosut is the Principal Startup Evangelist at Amazon Web Services (AWS). Prior to AWS, he worked at Betterment, Oscar, Tumblr, and more. Mackenzie travels the globe seeking out groundbreaking startups on AWS, sharing the cool things they're doing through blog, live video, and social media. He's also a regular AWS keynote speaker for startups at global events.

Each month, we feature a set of AWS Hot Startups on the main AWS Blog, showcasing the cool things they're doing on AWS, in hopes that they will inform and inspire you to create your own business, products, and services. For December, we present 'A Year in Review,' highlighting the AWS Hot Startups we featured during the year. Please, follow the link to read it, and check back here each month for the latest AWS Hot Startups!