AWS Startups Blog | Most Recent Posts

Startups on Air: Bounding Around Belgium
October 17, 2017
Even though Brussels is the de facto capital of the European Union, the city of waffles, beer, and Papa Smurf hasn't traditionally been known for its startup scene. However, with the growth of companies like data management startup Collibra, which raised $50 million in 2017, Brussels—along with Ghent and Antwerp—is definitely putting Belgium on the map for European entrepreneurs. AWS Global Startup Evangelist Mackenzie Kosut recently crisscrossed the country talking to its entrepreneurs and hearing their stories.
Willkommen! The AWS Pop-Up Loft returns to Munich
October 16, 2017
As the third largest city in Germany and home to renowned companies like Seimens AG, BMW, Allianz, and Linde AG, Munich is unsurprisingly home to a number of different startups—particularly in mobility, biotechnology, and the insurance technology.
That's a wrap on the AWS Pop-up Loft London
October 11, 2017
It's been epic. After 1,400 visitors, 12,280 (and counting) Twitch viewers, 36 breakout sessions, 19 live streams, 5 hands-on workshops, 3 networking evenings, 2 breakfast briefings, a Fintech innovation showcase, and an AWS Community Day later, we've now officially closed the London Pop-up Loft for yet another year.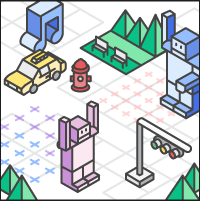 If you're interested in AWS, stop by the Loft.

The AWS Lofts are spaces where developers, engineers, founders, entrepreneurs, and tech enthusiasts can grab a coffee and build their startup in between educational sessions, and getting in-person answers to their AWS technical questions - at no cost. You can learn, share, Ask an Architect, attend a technical session, take in a business course, and try a bootcamp or self-paced labs.

The no-cost program with AWS resources for startups.

AWS Activate is a program designed to provide your startup with the resources you need to get started on AWS. Join some of the fastest-growing startups in the world and build your business using AWS.

Giving EdTech Startups a Head Start

AWS EdStart helps entrepreneurs build the next generation of online learning, analytics, and campus management solutions on the AWS Cloud.

Mackenzie Kosut is the Principal Startup Evangelist at Amazon Web Services (AWS). Prior to AWS, he worked at Betterment, Oscar, Tumblr, and more. Mackenzie travels the globe seeking out groundbreaking startups on AWS, sharing the cool things they're doing through blog, live video, and social media. He's also a regular AWS keynote speaker for startups at global events.

Each month, we feature a set of AWS Hot Startups on the main AWS Blog, showcasing the cool things they're doing on AWS, in hopes that they will inform and inspire you to create your own business, products, and services. For December, we present 'A Year in Review,' highlighting the AWS Hot Startups we featured in 2016. Please, follow the link to read it, and check back here each month in 2017 for the latest AWS Hot Startups!