AWS Startups Blog | Most Recent Posts

That's a wrap on the AWS Pop-up Loft London
October 11, 2017
It's been epic. After 1,400 visitors, 12,280 (and counting) Twitch viewers, 36 breakout sessions, 19 live streams, 5 hands-on workshops, 3 networking evenings, 2 breakfast briefings, a Fintech innovation showcase, and an AWS Community Day later, we've now officially closed the London Pop-up Loft for yet another year.
Engineers from Buzzfeed, Sprinklr and General Assembly Speak at AWS's New York Summit
October 06, 2017
In addition to announcing a slew of new products at this year's Summit New York in New York, AWS invited over a dozen up-and-coming startups to speak during our Startup Lightning Talks program. Participants included everyone from Buzzfeed to General Assembly to shopping site Spring. You can watch the full lineup of speakers by clicking below.
FinTech's not disrupting financial services. Consumers are.

September 26, 2017
As consumers become increasingly comfortable purchasing online, mobile access to their banking needs is following suit. The concept of "banking on the go" was the topic du jour last week at a FinTech panel discussion hosted by AWS's London Pop-up Loft. Entitled "Open Banking: Innovation for Customers," the session brought together representatives from emerging startups Starling Bank, Tail, and Transferwise, who all shared how they are taking advantage of cloud computing to improve customer experiences.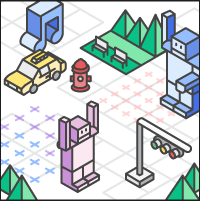 If you're interested in AWS, stop by the Loft.

The AWS Lofts are spaces where developers, engineers, founders, entrepreneurs, and tech enthusiasts can grab a coffee and build their startup in between educational sessions, and getting in-person answers to their AWS technical questions - at no cost. You can learn, share, Ask an Architect, attend a technical session, take in a business course, and try a bootcamp or self-paced labs.

The no-cost program with AWS resources for startups.

AWS Activate is a program designed to provide your startup with the resources you need to get started on AWS. Join some of the fastest-growing startups in the world and build your business using AWS.

Giving EdTech Startups a Head Start

AWS EdStart helps entrepreneurs build the next generation of online learning, analytics, and campus management solutions on the AWS Cloud.

Mackenzie Kosut is the Principal Startup Evangelist at Amazon Web Services (AWS). Prior to AWS, he worked at Betterment, Oscar, Tumblr, and more. Mackenzie travels the globe seeking out groundbreaking startups on AWS, sharing the cool things they're doing through blog, live video, and social media. He's also a regular AWS keynote speaker for startups at global events.

Each month, we feature a set of AWS Hot Startups on the main AWS Blog, showcasing the cool things they're doing on AWS, in hopes that they will inform and inspire you to create your own business, products, and services. For December, we present 'A Year in Review,' highlighting the AWS Hot Startups we featured in 2016. Please, follow the link to read it, and check back here each month in 2017 for the latest AWS Hot Startups!