AWS Startups Blog | Most Recent Posts

Dreaming of a Spot in Y Combinator? The 8 Things This YC Alum Says Your Application Must Deliver

March 5, 2018
Mathilde Collin applied to accelerator Y Combinator in San Francisco six months after launching Front, a shared inbox and work communications company she co-founded in her native France—and got in! Here are her tips for how to get accepted.
How to combine DynamoDB and Amazon Elasticsearch with Lambda
February 27, 2018
Michael Garski, Director of Platform Engineering at Fender Digital, shares why the combination of DynamoDB and AWS Elasticsearch is perfectly suited to Fender Play lesson content.

What startups need to know about GDPR

February 19, 2018
Whether just starting a company or migrating your existing storage or applications, issues of cybersecurity, speed and scalability are high on every company's checklist. Now, privacy and "data protection" (as this area is called in Europe) can join that list.

If you're interested in AWS, stop by the Loft.

The AWS Lofts are spaces where developers, engineers, founders, entrepreneurs, and tech enthusiasts can grab a coffee and build their startup in between educational sessions, and getting in-person answers to their AWS technical questions - at no cost. You can learn, share, Ask an Architect, attend a technical session, take in a business course, and try a bootcamp or self-paced labs.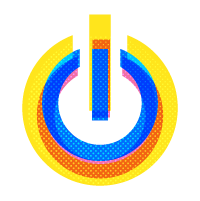 The no-cost program with AWS resources for startups.

AWS Activate is a program designed to provide your startup with the resources you need to get started on AWS. Join some of the fastest-growing startups in the world and build your business using AWS.

Giving EdTech Startups a Head Start

AWS EdStart helps entrepreneurs build the next generation of online learning, analytics, and campus management solutions on the AWS Cloud.

Mackenzie Kosut is the Principal Startup Evangelist at Amazon Web Services (AWS). Prior to AWS, he worked at Betterment, Oscar, Tumblr, and more. Mackenzie travels the globe seeking out groundbreaking startups on AWS, sharing the cool things they're doing through blog, live video, and social media. He's also a regular AWS keynote speaker for startups at global events.

Each month, we feature a set of AWS Hot Startups on the main AWS Blog, showcasing the cool things they're doing on AWS, in hopes that they will inform and inspire you to create your own business, products, and services. For December, we present 'A Year in Review,' highlighting the AWS Hot Startups we featured during the year. Please, follow the link to read it, and check back here each month for the latest AWS Hot Startups!