AWS Startups Blog | Most Recent Posts

How Spring Prepares for the Holiday Shopping Frenzy

November 27, 2017
This holiday season, spare a thought for the beleaguered store clerks throughout the shopping malls and big-box stores of America. And send good vibes to any engineers and developers who work for e-commerce sites, such as Spring, because they too are working overtime to help us survive the madness.
AWS Startup Day: We're in It Together

November 22, 2017
We're in it together. That community-driven sentiment was in full-effect as more than 200 entrepreneurs gathered at the AWS Loft in SoHo for New York's first AWS Startup Day. Machine Learning? Check. How to tell your story? Covered. Cronuts? Inhaled.

Shazam Director of Talent Acquisition Ruth Penfold on why honesty is always the best policy for recruiting

November 20, 2017
Honesty is the name of game for Ruth Penford, the director of talent acquisition for Shazam. In fact, Penford believes honesty is so critical for recruiting, the first thing she did after joining the music sharing startup was to invite in a group of consultants to ask current employees about how they felt about the company.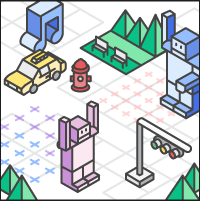 If you're interested in AWS, stop by the Loft.

The AWS Lofts are spaces where developers, engineers, founders, entrepreneurs, and tech enthusiasts can grab a coffee and build their startup in between educational sessions, and getting in-person answers to their AWS technical questions - at no cost. You can learn, share, Ask an Architect, attend a technical session, take in a business course, and try a bootcamp or self-paced labs.

The no-cost program with AWS resources for startups.

AWS Activate is a program designed to provide your startup with the resources you need to get started on AWS. Join some of the fastest-growing startups in the world and build your business using AWS.

Giving EdTech Startups a Head Start

AWS EdStart helps entrepreneurs build the next generation of online learning, analytics, and campus management solutions on the AWS Cloud.

Mackenzie Kosut is the Principal Startup Evangelist at Amazon Web Services (AWS). Prior to AWS, he worked at Betterment, Oscar, Tumblr, and more. Mackenzie travels the globe seeking out groundbreaking startups on AWS, sharing the cool things they're doing through blog, live video, and social media. He's also a regular AWS keynote speaker for startups at global events.

Each month, we feature a set of AWS Hot Startups on the main AWS Blog, showcasing the cool things they're doing on AWS, in hopes that they will inform and inspire you to create your own business, products, and services. For December, we present 'A Year in Review,' highlighting the AWS Hot Startups we featured in 2016. Please, follow the link to read it, and check back here each month in 2017 for the latest AWS Hot Startups!