Financial institutions are now considering how they fit within the world of digital banking as customer expectations, regulations, and new digital banking licenses drive change across the industry. At the same time, many consumers are considering a move to digital-only banks as their appetite increases for digital channels and personalization. Digital banks can meet regulatory requirements while developing new business models by building a secure, scalable, and innovative platform in the cloud with AWS.
Digital banks are finding a home on AWS
Benefits
Innovate faster
Build microservices architecture and enable intraday releases. You can also scale horizontally and spin up services effectively in the cloud.

Implement the highest level of security
AWS can help create a digital foundation—and adhere to strict regulatory guidelines on your path to building a digital bank.

Leverage AWS' expertise when building digital banks
Leverage AWS's experience and expertise with guidance on compliance and security when engaging a regulator on cloud adoption. AWS understands the unique security and compliance obligations financial institutions face on a global scale.

Types of digital banks
Banking-as-a-Service (BaaS) Players
Challenger Banks

Challenger Banks

Independent start-up bank with a banking license


Customer case studies

Digital Bank Offshoots

Digital Bank Offshoots

Subsidiary or extension of an existing incumbent bank


Customer case studies

Banking-as-a-Service (BaaS) Players

Banking-as-a-Service (BaaS) Players

Provide banking processes as a service using an existing licensed bank's regulated infrastructure


Customer case studies

Berlin-based Solarisbank is Europe's leading BaaS platform for business customers across industries. As a bank with a full German banking license, Solarisbank enables other companies to offer their own financial services.


Nexus, the cloud-based banking-as-a-service platform of Standard Chartered, allows the bank to distribute its financial services products to Bukalapak's ecommerce clients while complying with Indonesia's data sovereignty requirements. As Nexus was built for scale on Amazon Web Services (AWS), it can quickly add large numbers of new customers and partners.


Goldman Sachs Transaction Banking (TxB) has streamlined client onboarding and offers rapid account opening. TxB's banking-as-a-service platform strives to provide 24/7 availability (99.8% payment processing uptime as of September 2021). The platform enables digital wallets to simplify online payments for retail and small to mid-size businesses, and APIs enable partners to onboard and service clients.
Featured AWS Consulting Partners
Featured AWS Technology Partners
Accelerate innovation while staying compliant on AWS
We engage with financial regulatory bodies to shape the future of digital banking together. AWS meets with regulatory agencies throughout the world to shape emerging digital banking license frameworks. We know that digital banks are most successful on the cloud, so we share how we approach security and compliance and present the various tools and services that enable financial services customers to build secure, scalable, and innovative digital banks with AWS.

We will continue to be at the forefront of engaging regulatory agencies as they consider, propose, and update regulatory requirements that affect AWS and our customers. Our goal remains simple – to seek the best policy and regulatory outcomes for our financial services customers to build on the cloud.

We are committed to deliver an operating environment for our customers to innovate with confidence. As digital banking regulations continue to advance, AWS is committed to help customers respond to new rules and guidelines. In many cases, AWS makes it easier for customers to comply with different regulations and frameworks around the world. AWS continues to support our customers' cloud-driven innovation and transform the financial services industry globally to meet changing consumer behaviors and expectations. If you have any questions about digital banking regulatory framework and the application to your use of AWS, please reach out to your account representative or request to be contacted. We have a team of policy, regulatory, and technology experts with financial services background ready to support you.
Related resources
Read the latest digital banking AWS blog posts
Today Monzo has more than four million current account customers, with that number growing all the time, and it has operated on the AWS cloud from day one. Chris Evans, Technical Director for Platform and Reliability at Monzo, explains: "AWS has helped Monzo to operate reliably and scale rapidly, providing the secure infrastructure needed for this new form of online banking" […]

This blog post is co-authored in partnership with the Chime Engineering team. Mike Barrett, VP of Engineering Services at Chime remembers when he first heard the term "undifferentiated heavy lifting". The term was coined by Jeff Bezos, CEO of Amazon.com, in a presentation he gave in 2006 at MIT to describe all the hard IT […]

By now, it's commonplace for banks to claim the mantle of "tech company." But for OakNorth, tech and banking truly go hand-in-hand. Its data and technology platform, OakNorth Analytical Intelligence (ONAI), allows it to do balance sheet lending via OakNorth Bank in the UK, profitably originating over £2 billion without a single default or late payment since its launch […]

Financial services institutions (FSIs) have increasingly defined and differentiated themselves not just by the products and services they provide to customers, but by the technology that underpins their establishments. The unexpected shift in global market conditions resulting from the COVID-19 pandemic has accelerated the need for successful digital transformation initiatives that deliver concrete positive business […]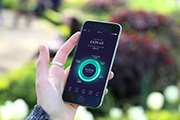 Having worked at large banking institutions her whole career, Anne Boden felt that she was spending more and more of her time holding back the tide of new technology that looked set to change the banking industry. In an increasingly mobile, as-a-service retail environment, established banking models were fast becoming outdated and Anne saw that as an opportunity […]

Nubank, a Brazilian company that is one of the world's largest independent digital banks, is innovatively transforming Latin America's financial landscape by providing transparent, simple, and efficient services. The company fights complexity to empower people, give them back control of their finances, and redefine their relationships with money […]