Validated for following best practices with AWS GovCloud (US)
AWS GovCloud (US) Delivery Partners are AWS Consulting Partners who help customers architect, operate, and manage workloads in the AWS GovCloud (US) Region to securely manage sensitive data and workloads. AWS GovCloud (US) Delivery Partners implement mission-oriented systems and applications in the AWS GovCloud (US) Region to address compliance standards, reduce costs, drive efficiencies, and increase innovation. Additionally, these AWS Partners meet US government compliance and regulatory requirements including FedRAMP, ITAR, SRG Levels 2 and 4, CJIS Security Policy, and/or HIPAA.
The AWS Service Delivery Program enables AWS customers to identify AWS Consulting Partners with experience and a deep understanding of specific AWS services. These AWS Partners follow best practices for AWS services and have proven success delivering AWS services to customers.


Find AWS Partner Offerings
AWS Partners validated through the AWS Service Delivery Program have developed the offerings listed below to help you adopt and implement our services at scale. These AWS Partner offerings have been validated for demonstrated technical proficiency and proven customer success.

Consulting Partners
Accenture
Accenture Federal Services is a Partner federal agencies can trust on your journey to the cloud. They understand the complications—and benefits— associated with deploying and adopting a public cloud infrastructure. We have a clear vision of government's digital future in the public cloud. We combine those insights with our mission knowledge to drive innovation and transform complex environments into highperformance, secure cloud solutions.

Cloudnexa
Cloudnexa, an AWS Premier Consulting Partner, delivers scalable, secure cloud infrastructures across public and government clouds. Their unique cloud management platform, vNOC, provides AWS customers with tools to automate and manage all of their AWS accounts. Cloudnexa's patent relates to a proprietary system and method that it has developed for managing third-party cloud computing environments with a single common web interface, focused on security, compliance and governance.

Deloitte
Deloitte provides a breadth of services to help federal government agencies select the right cloud solutions to accelerate their missions and derive value while helping agencies to be at the forefront of tech and innovation. Deloitte offers full life cycle integration services to support the cloud journey for government agencies including: Strategy & Transformation Services, Cloud Native Services, and Data Discovery Services.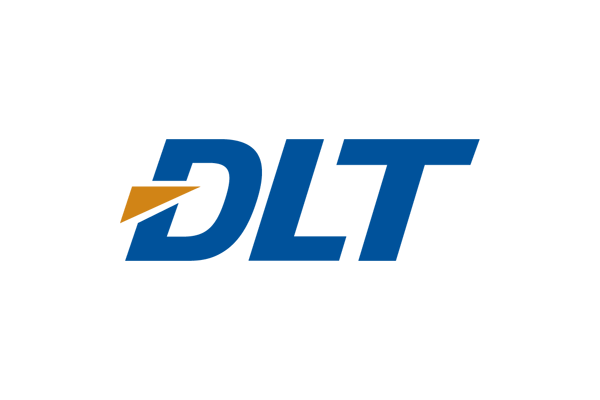 DLT Solutions
As a AWS Premier Consulting Partner and AWS Managed Services Provider, DLT helps make the path to the cloud seamless and cost efficient for federal agencies and higher education institutions. Their AWS-certified technical experts provide architectural and technical direction in the selection of appropriate cloud solutions, as well as dedicated professional services for installation, configuration, training, and ongoing support.

ECS
ECS can help you manage sensitive data, systems, and applications in the cloud. As a next-generation Amazon Web Services (AWS) Managed Service Provider (MSP) Partner, we deliver AWS cloud architecture and advanced consulting under the AWS GovCloud (US) Delivery designation. Our cloud solutions integrate the security, privacy, and compliance standards required by defense and federal civilian customers.

Effectual – JHC Technology
Effectual – JHC Technology provides mission-critical IT solutions and compliant modernization processes to the public sector with the credentials and contract vehicles to ensure successful outcomes on the AWS GovCloud (US).

Enlighten IT Consulting
Enlighten emphasizes secure development and product environments. Our teams work in both unclassified and classified environments and have extensive experience in securing sensitive networks and data.

IBM
IBM helps government customers develop, migrate, and modernize their stringent, highly-sensitive, and regulated workloads in AWS GovCloud. This ensures government customers can deliver business capabilities at a speed, scale, and in secured way in the cloud environment.

Hitachi Vantara
Hitachi Vantara is a Premier AWS Consulting Partner with an AWS Government Competency and AWS GovCloud (US) Service Delivery designation. They have deep experience working with government customers to deliver mission-critical workloads and applications on AWS. These Partners provide solutions and have demonstrated expertise helping successful movement to AWS through all phases of complex migration projects including discovery, planning, and operations for public sector clients.

JHC Technology
JHC Technology is a preferred cloud solution provider for Federal, State, and Local Governments, working across multiple Cloud Service Providers (CSP). We are an AWS Premier Consulting Partner and launch Partner for the AWS Public Sector Partner Program, the AWS Government Competency, and an AWS GovCloud (US) Delivery Partner.

Leidos
Leidos delivers innovative solutions through the efforts of their diverse and talented people who are dedicated to their customers' success. Leidos is committed to solving our government's complex problems through the ingenuity of our team and our culture of innovation.

Lentech Inc
Lentech provides fully managed self-healing application hosting and support for Kronos webTA software. Using multiple AZ deployments on AWS GovCloud (US), autoscaling, load balancing, and cloud formation we provide a 100% uptime self-healing solution.

Red River
Red River Consulting Services has delivered successful deployments onto AWS, both Commercial and AWS GovCloud, across all sectors: commercial, state and local government and federal government. Our team has both the credentials and real-world expertise to deliver on your cloud requirements.

Smartronix
Smartronix is a leader in delivering enterprise solutions in highly regulated industries, successfully delivering the first certified Government-wide solution on the public cloud. Smartronix brings unique security and accreditation expertise to our Federal Government and DoD customers. We have built several solutions that meet FISMA Moderate and FedRAMP requirements. Our teams understand how to design, build, accredit, and continuously monitor Government solutions.

Technology Partners
Appian
Appian continues to be an innovator in providing AWS cloud-based software to our customers so they can benefit from the secure, scalable and cost-effective services. With the addition of offering support for AWS GovCloud (US), we are able to extend our long-standing relationship and provide a new level of support specific to existing and future government agencies and contractors.

Barracuda Networks
Barracuda offers AWS-enabled products in the AWS GovCloud (US) to help organizations address very specific compliance requirements including those posed by the US International Traffic in Arms Regulations (ITAR) and Federal Risk and Authorization Management Program (FedRAMP). Barracuda provides additional layers of real-time security for applications built on the AWS GovCloud (US) environment, and provides complete protection of mission critical workloads.

Druva
Druva's unique expertise keeps data safe from corruption or accidental deletion. Their solutions prevent the mishandling of highly regulated information by unauthorized users as well as establish a single point for policy enforcement.

SAP
SAP National Security Services, Inc. (SAP NS2), is an AWS Government Competency Partner with an AWS GovCloud (US) Service Delivery Partner. SAP government customers can choose the AWS GovCloud (US) offering as part of the Secure HANA cloud tool. This effort intends to give agencies a single point of entry to address SAP HANA onboarding and managed services available on AWS GovCloud (US).

Splunk
Splunk Cloud, our Software-as-a-Service (SaaS)-based operational intelligence platform, is now available on AWS GovCloud (US). With this, government agencies and U.S. customers can securely harness the power of operational intelligence from machine-generated data through Splunk Cloud available on AWS GovCloud (US).

stackArmor
An AWS Advanced Consulting Partner, stackArmor provides cloud migration, managed services and FedRAMP A&A support services for Federal contractors and Universities responsible for delivering NIST SP 800-171 or NIST SP 800-53 compliant service. They have achieved the AWS Government Competency, are an AWS Public Sector Program Partner, and hold an AWS GovCloud (US) Service Delivery designation.

Interested in Becoming an AWS Partner?
The AWS Partner Network (APN) is the global community of Partners who leverage AWS to build solutions and services for customers.

AWS Consulting Partners who join the AWS Service Delivery program benefit from increased visibility to AWS customers and AWS teams, better connections, and deeper learning.