Amazon QuickSight
The most popular cloud-native, serverless BI service

Amazon QuickSight allows everyone in your organization to understand your data by asking questions in natural language, exploring through interactive dashboards, or automatically looking for patterns and outliers powered by machine learning.
QuickSight powers millions of dashboard views weekly for customers, allowing their end-users to make better data-driven decisions.
Key features
Enable BI for everyone with QuickSight Q
Ask conversational questions of your data and use Q's ML-powered engine to receive relevant visualizations without the time consuming data preparation from authors and admins.
Perform advanced analytics with ML insights
Discover hidden insights from your data, perform accurate forecasting and what-if analysis, or add easy-to-understand natural language narratives to dashboards by leveraging AWS' expertise in machine learning.

Embed analytics to differentiate your applications
Easily embed interactive visualizations and dashboards, sophisticated dashboard authoring, or natural language query capabilities in your applications to differentiate user experience and unlock new monetization opportunities.

Built for everyone
End-users in organizations can ask questions in natural language and receive answers with relevant visualizations. QuickSight Q uses machine learning to interpret the intent of a question and analyze the data to provide answers to business questions quickly.
Business analysts can seamlessly create serverless, pixel-perfect dashboards in minutes–securely connecting to petabytes of data in Amazon S3 and querying using Amazon Athena, while sharing with 10s of 1000s of users in Amazon QuickSight, all without any client software or server infrastructure.
Developers can deploy and scale embedded analytics to 100s of 1000s of users in apps with robust AWS APIs. Share data visualization and insights with every user in the organization, whether on the web, mobile, email, or embedded applications.
Admins can provide consistent performance as QuickSight automatically scales to the workload. QuickSight provides updates every 2 weeks, ensuring all users have the latest features without any downtime, version conflicts, or compatibility issues seen with traditional BI solutions. QuickSight is also the first BI service to offer pay-per-session pricing, making it cost-effective for large scale deployments.
Benefits
Connect and scale all of your data
Connect to all your data in AWS, 3rd party clouds, or on-premises

SPICE in-memory storage to scale data exploration to thousands of users

Combine data from multiple sources and create complex data models for governed data sharing



Build customizable dashboards
Pixel-perfect dashboard design for customized, use-case specific dashboards
Deliver personalized email reports and alerts for end-users
On-the-go access using QuickSight's iOS, Android, or mobile web access

Leverage ML integrations for insights
Anomaly Detection to continuously analyze all of your data for anomalies and variations
Forecast business metrics and perform interactive what-if analysis with point-and-click
Auto-Narratives that can be customized and woven into dashboards for deeper context for users

Enable true self-service BI for everyone
Q enables end-users to dive deep into data through simple questions without BI training
Easy visual analysis of data using QuickSight's 100% web-based authoring interface
Embed QuickSight capabilities in applications for data-driven user experiences

Native AWS services integrations
Private VPC connectivity for secure AWS access to Amazon Redshift, Snowflake, Exasol,
Amazon RDS and more
Native IAM permissions for Amazon S3 and Amazon Athena with fine-grained access
control for serverless data exploration
Amazon SageMaker integration allows easy integration of sophisticated ML models
without complex data pipelines
No servers to manage, pay by usage
Serverless architecture auto-scales to hundreds of thousands of users with high availability; no need to over-provision for peak usage
SPICE in-memory engine auto-scales to provide consistent fast response times for end-users and analysts; no need to scale databases for high workloads
Pay-per-session optimizes costs by only paying for actual usage; no need to buy thousands of

end-user licenses for large-scale BI or embedded analytics
Built-in security, governance, and compliance
End-to-end data encryption for data, and encryption at rest for data in SPICE
Row and Column level security with API support for user or group level control
Rapid deployment for regulated workloads with compliance for HIPAA, HITRUST CSF, GDPR, SOC, PCI, ISO 27001, FedRAMP (High) and more

Customer Stories
"Amazon QuickSight will allow us to quickly build fast, interactive dashboards that will seamlessly integrate with our Next Gen Stats applications. We are able to extend these secure, customized and easy to use dashboards for each Club without having to provision servers or manage infrastructure – all while only paying for actual usage. We look forward to expanding use of Amazon QuickSight."
VP of Emerging Products, NFL
Sr. Director of Data & Analytics, Blackboard
"We see a need to support learners, teachers, and leaders in education by helping to change their relationship with data and information. A large part of this strategy involves embedding information directly where our users are collaborating, teaching, and learning. We're particularly interested in making the experience of being informed much more intuitive—favoring insight-informed workflows and/or embedded prose.By removing the step of interpretation, embedded visualizations make insights more useful and actionable. With QuickSight, we were able to deliver on our promise of embedding visualizations quickly, supporting the rapid iteration that we require, at the large scale needed to support our global user community."
---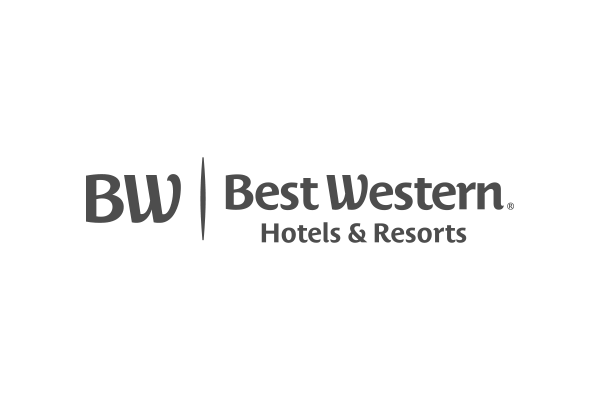 Senior Manager, Database and Enterprise Analytics, Best Western Hotels & Resorts
"Amazon QuickSight's pay-per-use pricing and serverless architecture enabled Best Western's analytics team to deliver increased value to the business, faster and at less than half the cost of our previous analytics architecture. With Amazon QuickSight Q, we look forward to enabling our business partners to self-serve their ad-hoc questions while reducing the operational overhead. This will allow our partners to get answers to their business questions quickly by typing and searching their questions in plain language."

What's new
No What's New posts have been found at this time. Please see the AWS What's New for other resources.