Zendesk Ticket Translations on AWS
Integrate Amazon EventBridge with Zendesk to automatically translate support tickets
This Quick Start deploys an Amazon EventBridge integration with Zendesk that uses Amazon Web Services (AWS) Step Functions, AWS Lambda, and Amazon Translate. It routes Zendesk events to an EventBridge event bus, where a rule evaluates Comment Created events and triggers AWS Step Functions when it finds matching events.
The AWS Step Functions service invokes AWS Lambda functions that retrieve ticket information, including comments. It then translates tickets into other languages and updates them with internal comments.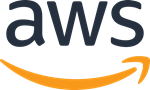 This Quick Start was developed by AWS. Zendesk is an AWS Partner.

Deploy this EventBridge integration
Deploy this EventBridge integration

| | |
| --- | --- |
| Step 1 | If you don't already have an AWS account, sign up at https://aws.amazon.com, and sign in to your account. Getting an account automatically signs you up for EventBridge and other AWS services. |
| Step 2 | Configure your Zendesk partner event source and note the event source name (e.g., aws.partner/zendesk.com/1234/default). Before proceeding, ensure that your event source is listed as Pending. |
| Step 3 | Deploy the integration. Launch the AWS CloudFormation template. The deployment takes about 5 minutes to complete. EventBridge integrations are currently supported in all AWS commercial Regions. |

---

Amazon may share user-deployment information with the AWS Partner that collaborated with AWS on the Quick Start.


You are responsible for the cost of the AWS services and partner integrations used while running this Quick Start deployment.

To post feedback, submit feature ideas, or report bugs, use the Issues section of the GitHub repository.