RCA
RCA has been a software provider for Chartered Accountants for over 20 years in France.

"We started using AWS Control Tower at the beginning of our migration project to set up a multi-account environment, improve security levels, and benefit from pre-made rules of best practices without having to worry about them. We were looking to put in place an account strategy, governance, and good management of security rules from the start of our project. AWS Control Tower enabled us to set up the first organizational structure that can easily evolve later. It also allowed us to configure AWS IAM Identity Center (Successor to AWS Single Sign-On) and centralize access logs in a dedicated account. AWS Control Tower enabled us to bring default security elements that could have been omitted initially. With AWS Control Tower, we noticed around 50% productivity improvement in our deployments of controls and around 20% improvement in our account creation and landing operations."

Julien Valentini, Service Delivery Manager - RCA

Arondor
Arondor, a company created by specialists in document management, offers a range of services and solutions to meet all needs in the field. Headquartered in Paris, Arondor provides all the components and technical skills from the design to the implementation of global solutions.

"We started using AWS Control Tower in May 2022. It enables us to set up new accounts for our customers quickly and manage them easily. As a European company, we wanted to ensure that data residency is an essential feature of the service. AWS Control Tower allows us to deploy and update security rules through controls so we can provide the most secure environment for our customers in accordance with our ISO-27001 certification."

Simon Manquest, CTO and CISO - Arondor

Bristol Myers Squibb
Bristol Myers Squibb is a global biopharmaceutical company whose mission is to discover, develop, and deliver innovative medicines that help patients prevail over serious diseases.

"Data residency in AWS Control Tower adds to our toolbox of programmatically setting up guardrails and data controls. As data regulations evolve, this capability will assist compliance and help us enable innovation to serve patients around the world."

William Taggart, Executive Director, Cloud Computing and DevOps - Bristol Myers Squibb

Rego Consulting
Founded in 2007, Rego Consulting has grown into one of the largest global firms for project and agile management software sales and service. The company launched its software as a service (SaaS) business in 2021 and now hosts more than 350 SaaS environments leveraged by over 200,000 users across a dozen countries.

"Rego Consulting's solution, Rego SaaS, is built on AWS Control Tower. Our business opportunity required us to rapidly migrate approximately 150 clients within three months. Our optimal technical architecture logically separated each client in a unique AWS account. AWS Control Tower enabled us to provision highly consistent accounts rapidly. AWS's Customizations Framework For Control Tower (CFCT) included our base architecture, access controls, guardrails, and security services. We leverage Control Tower to centrally govern and monitor our decentralized SaaS solution."

Steve Seaney, SVP, SaaS DevOps and Architecture – Rego Consulting

Symetra
Symetra is an American family of companies providing retirement plans, employee benefits, annuities and life insurance. Company policy, legal and regulatory requirements mandate that all customer data, including policy information, medical information like electronic Protected Health Information (ePHI) and Personally Identifiable Information (PII), must reside within the US.

"We are excited about the new fully-managed AWS Control Tower data residency guardrails and Region Deny capability that will help us maintain our security posture through automation, which saves us time and effort while ensuring our data and workloads are deployed in compliance with regulatory requirements."

Chuck Chemis, Principal Cloud Architect – Symetra

"Prior to using AWS Control Tower, our account provisioning process was roughly 4 hours long with 25 manual steps. The original process required significant validation and was error-prone. As our account baselines progressed over time, the older accounts began to drift and required substantial effort to bring everything into alignment. With Control Tower, we can provision accounts that adhere to our corporate policy in less than 30 minutes, and with as few as 10 steps. Control Tower enables our organization to quickly create new accounts that adhere to our requirements, replacing manual steps with automation. The out-of-the-box guardrails and integration with other AWS services is extremely useful and has saved countless hours of development, testing, and implementation."

Andrew Chemis, Cloud Engineer – Symetra

superluminar GmbH
superluminar is a German AWS Advanced Consulting Partner boutique firm that provides authentic and hands-on cloud consulting.

"At superluminar, we can now serve our Europe-based customers even better by enabling the AWS Control Tower data residency features. This helps customers keep their data in their desired AWS Regions and prevents data breaches and compliance violations. Data residency will also be enabled by default in our superwerker AWS Quick Start, a scalable and secure jump-start to the AWS cloud."

Sönke Ruempler, Co-founder – superluminar GmbH

T-Systems International GmbH
T-Systems International, an AWS Premium partner headquartered in Germany, is one of the leading European providers of digital services. T-Systems offers integrated end-to-end IT solutions, driving the digital transformation of companies in automotive, manufacturing, health services and the public sector.

"We regularly see our customers struggling with having visibility on where their data is located and how they are being protected especially when working across a large set of accounts. Under such challenges, customers tend to rethink their cloud journeys. The new data residency feature in AWS Control Tower provides both preventive and detective controls to enforce data residency while meeting the customer asks for visibility and automation."

Frank Strecker, SVP Cloud Services – T-Systems International GmbH

Atos
Atos is an AWS Partner Network (APN) Advanced Consulting Partner that helps businesses transform applications and migrate to the cloud.
"With AWS Control Tower Account Factory for Terraform, Atos can now enable orchestration and automation of additional AWS configurations for our customers. We are also excited to leverage the new data residency guardrails in Control Tower that helps address the data residency requirements of our customers."

Guillem Pelissier, Atos AWS Business Group Leader, Atos

Logicworks
Logicworks is an AWS Partner Network (APN) Premier Consulting Partner that helps customers migrate, run, and operate mission-critical workloads on AWS with security, scalability, and efficiency. Their Cloud Reliability Platform combines world-class engineering talent, policy-as-code, and integrated tooling to enable customers to confidently meet compliance regulations, security requirements, cost control goals, and high availability standards.

"We specialize in helping customers with strict compliance and security requirements build, migrate, and manage mission-critical workloads on AWS. AWS Control Tower's data residency guardrails enable our customers to maintain compliance with their data processing regulations while efficiently managing their technical requirements at scale."Terraform is an industry standard and key component in Logicworks' Cloud Reliability Platform. The AWS Control Tower Account Factory for Terraform enables us to maintain governance at scale, leverage Infrastructure as Code best practices, mitigate risk, and improve deployment velocity for our migration customers."

Donovan Brady, Director of Solutions Architecture – Logicworks

"AWS Control Tower provides a way to quickly establish a multi-account AWS environment with security baselines, dramatically accelerating the account build-out process. We save more than 8 hours of engineering time by using the Control Tower Account Factory to build out accounts."

Jonathan Pape, Director of Professional Services Engineering – Logicworks

Tech Mahindra
Tech Mahindra is an AWS Partner Network (APN) Premier Consulting Partner that specializes in digital transformation, IT consulting, and business process re-engineering solutions. The firm has more than 117,600 professionals working across 90 countries and has helped hundreds of companies transform how they operate.

"Company policies as well as legal and regulatory requirements mandate many of our customers to keep data in-country or in specific AWS Regions. These requirements can become blockers for cloud adoption. With data residency features from AWS Control Tower, Tech Mahindra can now address these challenges and help customers mitigate these risks."

Madhusudhanan Vasu, Vice President and Global Practice Head of Cloud Services, Tech Mahindra

Triumph Technology Solutions
Triumph Technology Solutions is an AWS Consulting Partner and dedicated provider of AWS-centered cloud services. They provide migrations, DevOps, application optimization, machine learning, and data analytics services to small, medium, and enterprise customers.

"Triumph Tech is excited about the customization that Account Factory for Terraform (AFT) provides. As a company that loves to work with Terraform, AFT really allows us the ability to have better consistency across an entire organization's infrastructure."

Brayan Marin-Ramirez, DevOps Engineer - Triumph Technology Solutions

Foghorn Consulting
Foghorn Consulting, based in Silicon Valley, has deep expertise running mission-critical workloads on public and hybrid infrastructure. Foghorn helps medium to large enterprises achieve their cloud strategy.

"Foghorn Consulting has been assisting customers with AWS Control Tower landing zone implementations on AWS for years. As an AWS Premier Partner and HashiCorp Partner, we are excited to bring AWS Control Tower solutions to our customers who have standardized on Terraform for their Cloud Infrastructure as Code tooling."

Peter Roosakos, CTO - Foghorn Consulting

Nordcloud
Nordcloud is a European leader in cloud application modernization, development, migration, managed services and training.

"At Nordcloud, we supercharge our customers using the world's best technology platforms. With the release of Account Factory for Terraform, we can now, better than ever, support customers that want to leverage Terraform in a controlled, consistent and standardized way, fully integrated with AWS Control Tower.''

Maarten Bruntink, Global AWS Tech Lead - Nordcloud

Caylent
Caylent is a boutique consulting company that designs, builds, integrates and manages sophisticated infrastructure solutions using a DevOps and cloud-native approach. Caylent partners with technology-enabled businesses to accelerate digital transformation, with clients ranging from high-growth startups to Fortune-level global enterprises.

"Caylent is an avid user of the Customizations for AWS Control Tower solution. Configuring AWS accounts used to be a very manual task. The customization pipeline adds automation, accountability, and control to the process, enabling us to fast-track implementations of best practices and secure AWS foundations for our customers. Account Factory now supporting Terraform with an out-of-the-box solution is a huge step forward. Caylent's Control Tower Catalyst will now be able to provide our customers with the same automation, accountability and control regardless of their Infrastructure as Code preference."

Clayton Davis, Delivery Manager of Cloud Migrations and Modernizations - Caylent

SoftServe
SoftServe is a digital consulting company with expertise across healthcare, retail, media, financial services, and software.

"I'm very excited to see AWS Control Tower Account Factory for Terraform (AFT) live! The AWS team is truly client obsessed and AFT is a prime example of utilizing customer and partner feedback to create a best-in-class solution. Once HashiCorp Terraform is natively integrated with Control Tower, we can smoothly migrate clients' expertise and best practices to the AWS cloud and develop robust, custom solutions for Control Tower."

Ruslan Kusov, Senior Solutions Architect and Lead of AWS Cloud Practices - SoftServe

Mphasis Stelligent
Mphasis Stelligent delivers market-leading DevOps and security automation offerings to help clients around the world unlock the value of AWS.

"Account Factory for Terraform is going to trigger another huge wave of adoption for AWS Control Tower and we are excited to bring our AWS Control Tower solutions to our Terraform-using customers."

Frank Schwarzenau, Head - Mphasis Stelligent

Hobsons
Hobsons, a leader in education technology, helps more than 15 million students identify their strengths, explore careers and educational opportunities, create academic plans, and reach their education and life goals. More than 13,000 K-12 and higher education institutions partner with Hobsons and our solutions—Naviance, Intersect, and Starfish—to improve college and career readiness, college recruiting and admissions, and higher education student success to support millions of students.

"We decided to migrate our production workloads into AWS to improve the scalability and resiliency of our systems. After accumulating over 20 AWS accounts, we looked for a better solution for managing our AWS environments. We realized immediate value from AWS Control Tower as it enables us to quickly, consistently, and securely provision accounts into our organization, supporting our innovation efforts. With Control Tower, we can provision new accounts in hours vs. days. Control Tower guardrails, as well as the customizations it supports through lifecycle events, allow us to give our teams greater access to AWS services for prototyping, development, and direct management of their applications."
Ray Yin, VP Cloud Operations - Hobsons

Rackspace
Rackspace is a global technology services company dedicated to accelerating the value of the cloud during every phase of customers' digital transformation.

"As a leading managed and professional service provider within the AWS ecosystem, we are able to quickly launch AWS Control Tower for our customers so they can gain the benefits of this powerful service and continue to innovate with AWS. AWS Control Tower enables our customers to take advantage of security best practices and gain access to over 20 pre-configured guardrails. We are excited to partner with AWS to help customers deploy AWS Control Tower to govern their multi-account AWS environments."
Ben Truitt, Principal Architect & Product Manager - Rackspace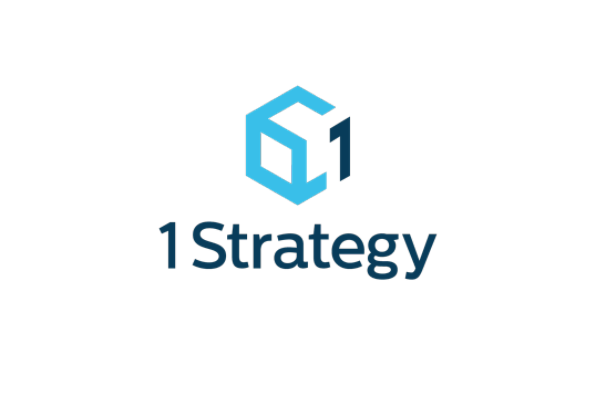 1Strategy
1Strategy is an Amazon Partner Network (APN) Premier Consulting Partner that helps businesses architect, migrate, and optimize their workloads on AWS, creating scalable, cost-effective, secure, and reliable solutions. 1Strategy also helps customers get value from data using comprehensive machine learning models and artificial intelligence.

"AWS Control Tower gives us, and our customers, an easy way to centralize management of multiple AWS accounts. We now have a single view into all accounts and can implement security guardrails across multiple accounts. With support for SSO, account creation, and security guardrails out-of-the-box, Control Tower enables our customers to quickly begin implementing governance and security best practices in their AWS environment."
Stephanie Lingwood, Senior Cloud Architect - 1Strategy

cloudtamer.io
cloudtamer.io offers enterprises a cloud governance solution that supports AWS Control Tower by simplifying account management, enforcing budgets, and automating compliance. Using cloudtamer.io, customers get visibility, control, and agility for all users in a single interface.

"We use AWS Control Tower as a foundation when setting up new AWS Organizations accounts and organizational units internally; it's a quick start to implement best practices like auditing, logging, and guardrails. We find AWS Control Tower to be a great low-cost service that we can use and build on top of to provide our customers with additional value."
Joseph Spurrier, CTO - cloudtamer.io

UC Irvine
The University of California, Irvine, was founded in 1965 and is consistently recognized as a leading research and academic institution across a broad range of fields, garnering national and international honors. UCI uses AWS Control Tower to quickly deploy and centrally manage a multi-account AWS architecture.
"AWS Control Tower provides us the ability to easily and securely deploy our accounts knowing each account has AWS best practices as its foundation. With Control Tower Lifecycle, we have the ability to add custom resources to each account upon creation, and providing us the governance we require. Control Tower's usability and centralized approach has vastly reduced the time it takes to create and manage accounts."
Jason Noennig, Systems Administrator - University of California, Irvine

Slalom
Slalom is a modern consulting firm focused on strategy, technology, and business transformation. With offices in 27 cities across the United States, United Kingdom, and Canada, seven regional innovation hubs, and more than 6,500 employees, Slalom's teams have autonomy to move fast. The firm uses Control Tower to make governance across the organization easier and more effective, and to better serve its clients.
"AWS Control Tower will help centralize and consistently apply AWS best practices, and provide guardrails to monitor and enforce our security and compliance policies across AWS accounts. We've been advising customers about Control Tower and are seeing a lot of excitement about the service, particularly among our larger multinational clients and those with stringent compliance needs."
Tony Rojas, President - Slalom

Deutsche Börse Group
Deutsche Börse Group, an international exchange organization headquartered in Germany and with global offices in Europe, North America, and Asia, offers financial institutions and investors a range of financial market products, services, and technologies. Its business areas include pre-trading, post-trading, and services for collateral and liquidity management. In addition, the organization develops state-of-the-art IT solutions and offers IT systems all over the world.
"We started using AWS Control Tower to speed up our AWS account creation with its 'Account Factory.' It gives us an easy way to create accounts across our organization and establish guardrails to enforce or check for policy compliance. Now our teams can quickly create accounts with pre-configured permissions to enable us to perform audit or administrative actions."
Christian Tueffers, Cloud Architect - Deutsche Börse Group

The California State University
The California State University system is the largest four-year public university, based on enrollment, in the United States. The organization is working to provide a cloud environment that can scale to support 500,000 students across 23 campuses in the state of California.
"Getting started on AWS Control Tower was incredibly easy. Within five minutes, Control Tower had begun creating a best-practice accounts structure, enabling security guardrails, and establishing governance controls for us. What previously took us weeks of effort was completed in about an hour. We have seen how Control Tower scales up to meet our needs and because it's orchestrating AWS services, we have flexibility to build quickly based on the landing zone it creates."
Ryan Matteson, Director of Systemwide Cloud Acceleration - California State University

Uber
The rapid pace of Uber's business requires a quick and reliable way to spin up AWS accounts for new processes and services while meeting baseline security requirements including logging, identity and access management, preventative security controls, and continuous monitoring.
"Our technical infrastructure requires significant engineering effort from internal teams to manage their portfolio as our security policies evolve while maintaining a high bar of quality for each service. We decided to adopt AWS Control Tower into our existing account bootstrap process because it allows us to build-on automation capabilities tailored to Uber's unique environment. We've been able to use it to enable single sign-on, identity and access management, account vending, and service integration with security controls that align with industry standards. Uber's environment evolves quickly and Control Tower gives our cloud security team a solid foundation with the flexibility we need to build for the future."
Oliver Szimmetat, Engineering Manager - Uber Cloud Security


Karma Automotive
Karma Automotive is a manufacturing company that designs and engineers luxury, electric cars. Assembling vehicles in Southern California, Karma Automotive is committed to creating a more sustainable future for cars. Karma Automotive decided to use AWS Control Tower in order to expedite their migration into the cloud.
"Our transition to the cloud is on a tight timeline, as we have pressure on our resources and cannot change the target dates. Control Tower allows us to move faster on tighter rails. With Control Tower, we can also seamlessly centralize policy management, enforce governance and compliance, enable end user self-service, and get continuous visibility into our AWS environment."
Brendan Champion, Director of IT Infrastructure - Karma Automotive

Thorn Technologies
Thorn Technologies is a leading expert in cloud computing and enterprise software development. The company offers end-to-end software solutions for various Fortune 500 businesses, including reliable and easy-to-use cloud computing products on the AWS Marketplace, cloud deployment and migration services, high-transaction cloud computing solutions, and large-scale enterprise software.
"We implemented AWS Control Tower so that our security team could quickly set up a best-practices AWS environment and provision multiple AWS accounts. Control Tower has been integral to maintaining our high standards of security. We use service control policies to prevent the use of expensive resources, and we utilize AWS Single Sign-On to access AWS child accounts in order to troubleshoot IAM issues. With Control Tower, we can proactively enforce governance and compliance, get continuous visibility into our AWS environment, and ultimately gain peace of mind."
Daniel Rusk, Chief Technology Officer - Thorn Technologies

Lafayette College
Lafayette College is a liberal arts college based in Easton, Pennsylvania, that offers bachelor of arts degrees in 37 fields and a bachelor of science in 14, including 4 in engineering. The organization uses AWS services to provide a cloud environment for over 2,600 students and 215 full-time faculty across the campus. With AWS Control Tower, the Lafayette Infrastructure team can expedite this transition to the cloud and ensure consistent provisioning of AWS accounts.

"We selected Control Tower to accelerate our cloud adoption process while simultaneously implementing best practices for operations, management, and security. With Control Tower, we can set up guardrails that enforce governance policies for every AWS account that is created in our environment. And through the Account Factory feature in Control Tower, teams can quickly provision new accounts and start building."
Bill Thompson, Director of Digital Infrastructure - Lafayette College

Touch Mobile
Touch Mobile, a Peruvian company, is an AWS Partner that offers end-to-end services for mobile, web, and AI solutions. The company helps customers in cloud migration, DevOps, and governance automation. Touch Mobile implemented AWS Control Tower to easily set up and govern a multi-account AWS environment.

"Control Tower has drastically improved productivity for our teams and our clients. With Control Tower, we no longer spend extensive time creating multi-account AWS environments. The time it takes us to provision accounts with guardrails has decreased by 60% and headaches for unauthorized use of AWS resources were reduced by 90%. By centralizing policy management and enabling end user self-service, Control Tower is our preferred solution."
Angel Romero, Technical Consultant - Touch Mobile

Mechanical Rock
Mechanical Rock is one of Australia's leading cloud practices that works with various companies to deliver efficient solutions to complex issues. As an AWS Partner, Mechanical Rock uses AWS services to help customers build and run systems in the cloud that are cost efficient and scalable.

"AWS Control Tower greatly simplifies the setup of new AWS accounts, reducing our maintenance overheads. With Control Tower, we could decrease the time for provisioning our standard account structure to less than one day. We support a solution that enforces governance and compliance proactively, and enables end user self-service."
Tim Myerscough, Technical Director - Mechanical Rock

SANS Institute
SANS is the most trusted and largest source for information security training in the world. As SANS expands globally, cloud-first approaches accelerate and expand their capabilities to deliver leading-edge training worldwide. Using AWS services, SANS creates real-world training environments for professionals to hone in on detection, remediation, and prevention skills necessary to operate effectively.
"We use AWS Control Tower to create consistent, well-configured, and defensible AWS accounts. With a secure multi-account AWS environment, we can meet SANS' expanding needs to create training covering emerging technologies and hands-on learning environments for our students. Control Tower's visibility, guardrails, and federation ensure that we can scale our usage of AWS both quickly and confidently."
Ben Allen, Security Architect - SANS
Regis24
Regis24 is a global provider of consumer credit data and related data science services. As an independent, full-service provider, Regis24 delivers reliable, business-relevant information on private persons to support companies in maintaining updated customer records. Regis24 implemented AWS Control Tower to gain central auditability of their AWS infrastructure and central security across all accounts.

"Prior to using Control Tower, we needed to manually separate data in our production system between different accounts. By using Control Tower, we were able to eliminate these time-consuming, inconsistent tasks. As a result, we could ensure central auditability across all accounts and make sure that specific guardrails are in place, such as restricting our Amazon S3 buckets from becoming public. We now have faster account setups, increased security by using standardized guardrails, and better compliance due to central audit logs."

Hendrik Nehnes, CTO - Regis24

Growens
Growens software company creates technologies for predictive marketing, mobile messaging, and content creation. Growens' software solutions enable organizations to effectively communicate with their customers. The company needed to manage a rapidly expanding cloud environment and standardize processes across multiple organizations.

Growens deployed AWS CloudTrail and AWS Control Tower to secure application programming interfaces (API) for security monitoring, management of rules and policies, and auditing services, and used AWS Single Sign-On (AWS IAM Identity Center) to reduce login time. Using AWS, Growens is able to centralize the management of its infrastructure at a high level and also control the security, access management, organization configuration, and policy management of its cloud infrastructure.

Growens uses CloudTrail to monitor account activity and API usage, compliance, and auditing. The company leverages AWS Control Tower to enforce and manage rules and policies as well as to detect violations.
"By using AWS Control Tower, Growens has now standardized its account creation procedure, which prevents duplicate accounts from being created. As a result, we have decreased time to create accounts by 95 percent, and thanks to AWS Single Sign-On, login times have decreased by 90 percent."

"We chose AWS Control Tower because over the years we have developed a partnership with AWS. Our dedicated AWS team guided and helped us to choose the right fit of solutions. Among the breadth and depth of services offered by AWS, AWS Control Tower, AWS CloudTrail, and AWS Single Sign-On were the most suited for our needs."
Michele Cappellini, Chief Information Officer (CIO) - Growens


Discover solutions for AWS Control Tower on AWS Marketplace
Learn more

Sign up for a free account
Instantly get access to the AWS Free Tier.

Sign up
Start building in the console
Get started building with AWS Control Tower in the AWS Management Console.

Sign in