EVENT ENDED. Click the button below to view recordings.
A Free Online Conference Designed to Accelerate Your AI/ML Capabilities
Americas Conference Highlights
30+ Sessions
Live Q&A With Experts
Customer Success Stories

Technical Demos
Hands-on Learning
Accelerate Your Artificial Intelligence & Machine Learning Capabilities in Just One Day
Welcome to AWS Innovate Online Conference - AI & ML Edition, a free virtual event designed to inspire and empower you to accelerate your AI/ML journey. Whether you are new to AI &ML or an advanced user, AWS Innovate has the right sessions for you to apply AI & ML in your organization, and take your ML skills to the next level.

Featured AWS Partner:
Past Session Spotlight from Innovate 2021
Example session from last year: Build AI-Powered Applications Without Any Machine Learning Expertise by speaker Allie K. Miller, the Global Head of Machine Learning Business Development for Startups and Venture Capital at Amazon (AWS).
Keynote Speakers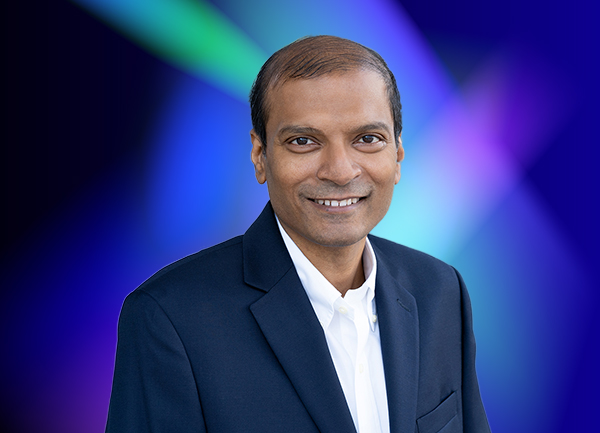 Bratin Saha
Vice President, Machine Learning, AWS

Dr. Bratin Saha is the Vice President of Machine Learning Services in Amazon AI. He is responsible for the ML and AI services (e.g., Amazon SageMaker, ML Engines, Personalize, Forecast, Health AI, Panorama, Edge Manager, CodeGuru, and others) that power AWS Machine Learning, and built one of the fastest growing services in AWS history. He is an alumnus of Harvard Business School (General Management Program), Yale University (PhD Computer Science), and Indian Institute of Technology (BS Computer Science). He has more than 70 patents granted (with another 50+ pending) and more than 30 papers in conferences/journals.
Antje Barth
Principal Developer Advocate, AI/ML, AWS

Antje Barth is a Principal Developer Advocate for AI and Machine Learning at Amazon Web Services (AWS) based in Palo Alto, California. She is co-author of the O'Reilly Book "Data Science on AWS" and instructor of the DeepLearning.AI specialization "Practical Data Science" on Coursera. Antje frequently speaks at AI/ML conferences, events, and meetups around the world. She also co-founded the Düsseldorf (Germany) chapter of Women in Big Data. Prior to joining AWS, Antje worked in technical evangelism and solutions engineering roles at MapR and Cisco.
Who Should Attend?
Whether you are new to AWS or an experienced user, you can learn something new at AWS Innovate. AWS Innovate is designed to help you develop the right skills to create new insights, enable new efficiencies, and make more accurate decisions.
We have specific sessions designed for:
ML Learners & Enthusiasts
Agenda (Americas)
Learn how to make accurate predictions, get deeper insights from your data, reduce operational overhead, and improve customer experience with AWS machine learning (ML). Join us to get the latest technologies and innovations in AI & ML, learn how to apply AI/ML to your organization, and take your skills to the next level.

Innovate AI/ML Edition consists of:

45-Minute opening keynote
6 Unique session tracks with 30-minute sessions
15-Minute closing keynote
Download Agenda PDF »
Sessions
Industry and customer use cases for decision makers

Industry and customer use cases for developers

High-performance, low-cost machine learning infrastructure

Modernize your data infrastructure for ML workloads
Opening keynote

Accelerate innovation with machine learning (Level 100)


Join Bratin Saha, Vice President of Artificial Intelligence and Machine Learning, on an exploration of what it takes to become a data-driven organization. With the rise in compute power and data proliferation, machine learning has moved from the periphery to being a core part of businesses and organizations across industries. AWS customers use machine learning and AI services to get deeper insights from their data, make accurate predictions, reduce operational overhead, improve customer experiences, and create entirely new lines of business. In this session, explore how AWS services can help you move from idea to production with machine learning and an end-to-end data strategy.

Speaker: Dr. Bratin Saha, Vice President, Machine Learning, AWS

Duration: 45 minutes


Industry and customer use cases for decision makers

Industry and customer use cases for decision makers


In this track, learn how organizations are using AI/ML to enhance customer experience, improve productivity, and optimize business processes across different industries.


Rethink possible: AI/ ML innovation stories (Level 100)
Discover the innovation stories changing the way we live, work, play, look after the planet, and accelerate space exploration. Join this session to learn how machine learning, supercomputing, artificial intelligence, and robotics are powering manufacturing in space, enabling the growth of "super dust rice" to feed the world's growing population, helping build the first human base camp on the moon, creating a new era of Formula 1 racing, and fighting climate change.


Hosts:
Olivier Klein, Chief Technologist for APJ, AWS
Dr. Michelle Dickinson, Nanotechnologist and Materials Engineer

Customer speaker #1: Rob Smedley, Director of Data Systems, F1
Learn how F1 used computational fluid dynamics to build a new F1 car design that enables closer and more exciting wheel-to-wheel racing, a process that would have taken more than 470 years on a standard laptop.

Customer speaker #2: Tatiana Calderón, Alfa Romeo Racing ORLEN Test Driver and Team Ambassador, F1
Hear the driver's perspective on the new style of racing the 2022 F1 car will enable and what these changes mean for F1 drivers and fans in the future.

Customer speaker #3: Dr. Jordan Nguyen, Biomedical Engineer & Technology Futurist
Preventing age-related disease, increasing food production, and conserving wildlife remain some of the biggest challenges we face today. Learn how advances in genomics research, powered by cloud, AI, and supercomputing, help us grow "super dust rice" in desert conditions, protect the Amur tiger from extinction, and eradicate age-related disease.

Customer speaker #4: Dr. James Kuffner, Representative Director and CEO, Woven Planet Holdings
Toyota's Woven City project is a purpose-built city of the future being built at the foot of Mount Fuji. Designed using digital twin technology, the city will weave together leading-edge mobility and communications technology with green spaces and sustainable infrastructure.

Customer speaker #5: Andrew Rush, President and COO, Redwire
Redwire uses 3D printing, robotics, artificial intelligence, and machine learning, to manufacture satellites, structures, and products in the unique zero-gravity environment of space. This vision is advancing space exploration and creating better products for life on Earth.

Customer speaker #6: Sally Fouts, Director of The Climate Pledge, Amazon
The Climate Pledge is a commitment to be net zero carbon by 2040, which is ten years ahead of the Paris Agreement. Learn how the pledge encourages companies to join Amazon in taking climate action and accelerating goals, plans, and programs to address the urgency of climate change.

Customer speaker #7: Christian Seifert, CEO, Deutsche Fußball Liga (DFL)
DFL CEO Christian Seifert shares how DFL has taken the live stadium experience of German Bundesliga football and given it to the world through leading-edge media technology.

Customer speaker #8: Glenn Gore, CEO, Affinidi
Affinidi uses Web 3.0 to power self-sovereign identity solutions, with personal data owned by the individual, creating new business models worldwide.

Speaker: Tom Soderstrom, Chief Technologist, Worldwide Public Sector, AWS
Advances in technology combined with lower costs are powering the growth of the space economy through innovative projects to protect earth from space, improve sustainability in space, and open a new era in space exploration.

Duration: 90 minutes


---

Remove unnecessary onboarding friction with real-time fraud detection


Identity theft and the ability for fraudulent users to gain access to digital platforms is a prominent concern. In this session, learn how your organization can detect attempts to create fake or fraudulent accounts. This session features a demo showing how Amazon Fraud Detector can help automate the real-time detection and screening out of fraudulent users during onboarding while enabling a smooth, friction-free user experience for legitimate users.


Speaker: Mike Frost, Sr. AI Sales Specialist


Duration: 30 minutes


---

Elevate customer experiences with AWS Contact Center Intelligence


AWS Contact Center Intelligence (CCI) solutions empower you to elevate the customer experience, reduce agent attrition rate, and improve operational efficiency in the contact center of your choice. Join this session to hear AWS Partner Quantiphi talk about how their CCI solutions for self-service virtual agents, agent assist, and conversation insights can help tackle your contact center challenges. Learn how Quantiphi reduced call volumes by roughly 30,000 agent queries per year or about 20 percent of their customers' annual call volume.


Speakers:

Esther Lee

, Sr. Product Manager, Language AI Services, AWS

Vanshaj Handoo, Lead Solutions Architect, Quantiphi


Duration: 30 minutes


---

Build unique user experiences through personalization


Learn how organizations in the retail and media & entertainment industries can easily apply the same AI capabilities that Amazon has perfected over the years to provide seamless, relevant customer experiences.


Speaker: Hiten Sethi, Sr. Manager Product Marketing Personalization

Duration: 30 minutes


Industry and customer use cases for developers

Industry and customer use cases for developers


In this track, learn how developers are using AWS AI Services to easily add AI capabilities to their applications to solve common AI use cases, no ML experience required.


Extract data and insights from your documents


Organizations across all industries are still manually processing documents, which is time consuming, prone to error, and costly. Learn how AI can help automate document processing by extracting data and insights from insurance claims, mortgage applications, and more. In this session, learn how to process health insurance claims and understand insights from within those documents to make better business decisions and accelerate response times to customers.


Speaker: Sonali Sahu, Senior AI Services Solutions Architect
Duration: 30 minutes

---

Adding identity verification to your application


Managing risk in the online space starts with detecting fake identities. The desire to address this risk is leading to greater adoption of facial recognition to bolster the onboarding or know-your-customer (KYC) efforts of digital platforms. In this session, learn how Amazon Rekognition can accelerate the ability of platforms to establish and verify unique user accounts and evaluate their associated activity to provide a secure, low-friction experience for legitimate users.


Speaker: Amit Gupta, Senior AI Services Solutions Architect
Duration: 30 minutes

---

Create real-time personalized user experiences faster at scale


In this session, learn how to use Amazon Personalize to deliver a wide array of personalization experiences like product and media recommendations, personalized product pre-ranking, and customized direct marketing. As part of this session, Public Broadcasting Service (PBS) shares their personalization story and its impact.


Speakers:


Luis Lopez Soria, Solutions Architect Personalization, AWS

Mikey D. Centrell, Director of Product Management, PBS

Duration: 30 minutes

---

Find accurate information faster with intelligent search


With Amazon Kendra, you can build an intelligent search solution, powered by ML, to find accurate answers from the unstructured content in your enterprise. In this session, see a demonstration of how to use Amazon Kendra to search various content types such as documents, audio and video files, and images. Also, learn to improve search experience with Amazon Kendra's Custom Document Enrichment (CDE) feature, which simplifies the ingestion process of creating, modifying, and deleting content and metadata.


Speaker: Abhinav Jawadekar, Senior Partner Solutions Architect


Duration: 30 minutes

---

Streamline content moderation workflows with AI/ML


The daily volume of third-party and user-generated content is increasing exponentially, and human-alone content moderation often cannot scale to cover all needs. In this session, learn how automation and AI services from AWS can help your customer service and media teams reclaim up to 95 percent of their time spent doing manual moderation. This session walks through architecture diagrams and examples to show you how to automate and moderate content across use cases. Also, see a technical presentation from Flipboard and learn how they use moderation to make sure that great stories keep moving our world forward.


Speaker: Liam Morrison, Data Sciences Leader for Media and Entertainment, AWS


Duration: 30 minutes

---

Three ways ML can transform your developer operations


Join this session to learn how to make the shift toward more automation and proactive mechanisms with ML-powered insights that can help your developer teams innovate faster.


Speaker: Adnan Bilwani, Sr. Specialist Builder Experience


Duration: 30 minutes

Machine learning for all

In this track, learn how to build, train, and deploy machine learning (ML) models for any use case with fully managed infrastructure, tools, and workflows. Learn how to be more productive across the ML lifecycle and use purpose-built tools such as data labeling workflows, notebooks, distributed training, model hosting, and no-code ML.


Generate ML predictions without writing any code


Amazon SageMaker Canvas is a visual, point-and-click service that makes it easy for business analysts to build ML models and generate accurate predictions without writing code or having ML expertise. In this session, learn how SageMaker Canvas can help you seamlessly access and combine data from a variety of sources, automatically clean data and apply a variety of data adjustments, and create ML models to generate predictions with a single click. Also learn how you can use SageMaker Canvas to easily publish results, explain and interpret models, and share models with others within your organization to improve productivity.


Speaker: Kimberly Madia, Sr. Manager, ML Services Product Marketing
Duration: 30 minutes

---

Prepare data for ML with ease, speed, and accuracy


Join this session to learn how to prepare data for ML in minutes using Amazon SageMaker. SageMaker offers tools to simplify data preparation so that you can label, prepare, and understand your data. Walk through a complete data-preparation workflow, including how to label training datasets using SageMaker Ground Truth as well as how to extract data from multiple data sources, transform it using the prebuilt visualization templates in SageMaker Data Wrangler, and create model features.


Speaker: Nitin Wagh, Principal BDM, ML Services, AWS
Duration: 30 minutes

---

Amazon SageMaker: Train models with tens or hundreds of billions of parameters


State-of-the-art models are rapidly increasing in size and complexity. These models can be difficult to train because of cost, time, and skill sets required to optimize memory and compute. In this session, learn how Amazon SageMaker enables customers to train large models by using clusters of accelerated compute instances and software libraries to partition models and optimize communication between instances. Learn concepts and techniques such as pipeline parallelism, tensor parallelism, optimizer state sharding, activation checkpointing, and others. Discuss best practices and tips and pitfalls in configuring training for these state-of-the-art large models.


Speakers:

Robert Van Dusen, Senior Product Manager, AWS

Can Karakusrt, Applied Scientist, AWS

Duration: 30 minutes

---

Use Amazon SageMaker to build high-quality ML models faster


Amazon SageMaker provides all the tools and libraries you need to build ML models. In this session, learn how with SageMaker you can pick different algorithms, including over 15 that are built-in and optimized for SageMaker, and use over 150 prebuilt models from popular model zoos available with a few clicks. Also learn about the variety of model-building tools in SageMaker, including SageMaker Studio notebooks and RStudio, where you can run ML models on a small scale to see results and view reports on their performance so you can come up with high-quality working prototypes.


Speaker: Aashmeet Kalra Principal, Solutions Architect, AWS
Duration: 30 minutes

---

Achieve high performance and cost-effective model deployment


High-performance and cost-effective techniques, including real-time, asynchronous, and batch, are needed to scale model deployments to maximize your ML investments. In this session, learn the different inference options available in Amazon SageMaker, such as multi-container endpoints, inference pipelines, and multi-model endpoints as well as frameworks such as TensorFlow and PyTorch, Python-based backend servers, and C++/Go-based backend servers. Learn how to pick the best inference option for your ML use case so you can scale to thousands of models across your business.


Speaker: Emily Webber, ML Specialist SA, AWS
Duration: 30 minutes


---

Implementing MLOps practices with Amazon SageMaker

MLOps practices help data scientists and IT operations professionals collaborate and manage the production ML workflow, including data preparation and building and training, deploying, and monitoring models. During this session, explore the features in Amazon SageMaker Pipelines that help you increase automation, track data lineage, catalog ML models for production, improve the quality of your end-to-end workflows, and support governance. Also, learn how to use SageMaker projects, which provide MLOps templates for incorporating CI/CD practices into your ML pipelines.

Speaker: Shelbee Eigenbrode Principal AI/ML Specialist SA, AWS
Duration: 30 minutes

High-performance, low-cost machine learning infrastructure

High-performance, low-cost machine learning infrastructure


In this track, learn how to select the right machine learning (ML) infrastructure and model deployment options to help meet your needs. Learn how you can support the entire spectrum of inference, from low latency (a few milliseconds) and high throughput (hundreds of thousands of inference requests per second) to long-running inference for use cases such as natural language processing (NLP) and computer vision (CV).


Choosing the right ML instances for your training and inference deployments


AWS offers a breadth and depth of machine learning (ML) infrastructure for training and inference workloads that you can use through either a do-it-yourself approach or a fully managed approach with Amazon SageMaker. In this session, explore how to choose the proper instance for ML training and inference based on model size, complexity, and performance requirements. Join this session to compare and contrast compute-optimized CPU-only instances, high-performance GPU instances, and high-performance and cost-efficient instances with custom-designed AWS Trainium and AWS Inferentia processors.


Speaker: Shashank Prasanna Senior Advocate, AI/ML, AWS
Duration: 30 minutes

---

Build custom deep learning environments with AWS Deep Learning Containers

Deep learning (DL) projects often require integrating custom libraries with popular open-source frameworks such as TensorFlow, PyTorch, and Hugging Face. Setting up, managing, and scaling custom ML environments can be time consuming and cumbersome, even for experts. With AWS Deep Learning Containers, you get access to prepackaged and optimized DL frameworks that make it easy for you to customize, extend, and scale your environments. In this session, learn how to use Deep Learning Containers to build your custom ML environment and how to implement model training and inference with Deep Learning Containers in Amazon SageMaker.


Speaker: Michael Hsieh Sr AI/ML Specialist SA, AWS


Duration: 30 minutes

---

Machine learning at the edge with Amazon SageMaker

More ML models are being deployed on edge devices, such as robots and smart cameras. In this chalk talk, dive into building computer vision (CV) applications at the edge for predictive maintenance, industrial IoT, and more. Learn how to operate and monitor multiple models across a fleet of devices. Also walk through the process to build and train CV models with Amazon SageMaker and how to package, deploy, and manage them with SageMaker Edge Manager. The chalk talk also covers edge device setup and MLOps lifecycle with over-the-air model updates and data capture to the cloud.


Speaker: Sean Morgan Sr ML Specialist SA, AWS


Duration: 30 minutes

---

DJL: An open-source library to build and deploy deep learning in Java


Deep Java Library (DJL) is an open-source, high-level, engine-agnostic Java framework for deep learning. It provides a next-generation model serving solution that makes it easy to deploy deep learning models to production. DJL supports popular deep learning engines and frameworks such as PyTorch, TensorFlow, ONNX Runtime, and Apache MXNet. In this session, get an overview of DJL and dive deep on how DJL is designed and works in different use cases. Also learn how to tune DJL for performance and how to use DJL for serving large workloads in production.


Speaker: Frank Liu Sr. Software Developer Engineer, AWS

Duration: 30 minutes

---

Automatically scale Amazon SageMaker endpoints for inference


Many customers have ML applications with intermittent usage patterns. As a result, customers end up provisioning for peak capacity up front, which results in idle capacity. In this session, learn how to use Amazon SageMaker to reduce costs for intermittent workloads and scale automatically based on your needs.


Speakers:

Rishabh Ray Chaudhury, Sr. Product Manager, AWS

Ram Vegiraju, ML Solution Architect, AWS

Duration: 30 minutes

---

Easily deploy models for the best performance and cost using Amazon SageMaker


Optimizing cloud resources to achieve the best cost and performance for your ML model is critical. In this session, learn how to use Amazon SageMaker to run performance benchmarks and load tests for inference to determine the right instance types and model optimizations.


Speaker: Santosh Bhavani, Sr. Product Manager, AWS

Duration: 30 minutes


Uplevel your ML skills

Advance your ML skillset with hands on learning and development environments by AWS.


Kick-start your ML journey by going hands-on with AWS DeepRacer


Developers, start your engines! This session provides developers of all skill levels an opportunity to get hands-on experience with machine learning (ML), through the fun and excitement of autonomous car racing. During this session, learn foundational ML concepts and get practical guidance for developing and training your first AWS DeepRacer ML model with reinforcement learning (RL). Attend this session if you've always been interested in ML but not sure where to start or if you want to start training for the AWS DeepRacer League for a chance to win prizes and glory!


Speaker: Calvin Ngo Senior Specialist Solutions Architect, AWS
Duration: 30 minutes

---

Learn and experiment with ML using a no-setup, free development environment

Come learn how Amazon SageMaker Studio Lab is accelerating machine learning (ML) education with a free, no-configuration ML environment and no AWS account required to get started. Amazon SageMaker Studio Lab offers an open-source Jupyter notebook environment integrated with the GitHub software development platform and preconfigured with the most popular ML tools, frameworks, and libraries so that students can write ML code immediately without having to configure the ML environment. Using Amazon SageMaker Studio Lab, you can work on ML projects without worrying about saving models.


Speaker: Michele Monclova Principal Product Manager


Duration: 30 minutes

Modernize your data infrastructure for ML workloads

Modernize your data infrastructure for ML workloads


Learn how ML infused databases and analytics services are solving real world problems.


Purpose-built databases for modern applications and ML workloads

Developers are refactoring monolithic applications into collections of distributed, loosely coupled microservices. Each microservice does one core function well and can be improved upon without impacting others. Modern applications built with this approach have profound implications for the database layer. Instead of using a single, general purpose database, each microservice can use its own database that is well suited for its function. In this session, learn about the AWS offering of more than 15 purpose-built database engines, and how to pick the right database for your job. Learn about the role of purpose-built databases in modern applications as well as reference architectures for different microservice use cases.

Speaker: Justin Thomas, Principal Neptune GTM Specialist, AWS
Duration: 30 minutes


---

Solve common business use cases with Amazon Neptune ML


Graph-based machine learning is a powerful tool that utilizes the connections between entities in the graph to provide more accurate predictions. Amazon Neptune ML uses graph neural networks (GNNs), powered by the Deep Graph Library (DGL), to make easy, fast, and more accurate machine learning predictions. Since launching in 2020, Neptune ML has been used for graph applications such as recommendation engines, knowledge graphs, entity/identity resolution, consumer 360, and fraud detection. In this session, learn how you can apply Neptune ML to solve for common use cases while reducing the time, complexity, and cost of maintaining systems through Neptune ML's automation of the model-building lifecycle.


Speaker: Dave Bechberger, Sr. Graph Architect, AWS
Duration: 30 minutes


---

Integrate ML into your analytics workloads


Join this session to learn how to easily use ML in your data science work. Learn how with Amazon Redshift ML, you can take advantage of Amazon SageMaker, a fully managed ML service, without learning new tools or languages. You can use familiar SQL commands in your Amazon Redshift data warehouse to create, train, and apply ML models. For example, you can use customer retention data in Amazon Redshift to train a churn detection model and then apply that model to your dashboards for your marketing. The model is available as a SQL function within your Amazon Redshift data warehouse so you can easily apply it directly in your queries and reports.


Speaker: Debu Panda, Sr Manager, Redshift Product Management, AWS
Duration: 30 minutes


---

Building a modern data architecture on AWS


Organizations are being challenged by the unprecedented scale of data as the amount of data under analysis increases from terabytes to petabytes and exabytes. In this session, learn about the current state of analytics on AWS, focusing on the latest service innovations. Also, learn about the importance of a modern data architecture and what's to come in terms of scale, performance, security, and cost-effectiveness.


Speakers:

Tonny Ouma, Senior Solutions Architect, AWS
Sreekanth Krishnavajjala, Solutions Architect, AWS


Duration: 30 minutes


---

Governing a data mesh architecture on AWS


Join this session to learn about the challenges and practicality of implementing a data mesh on the cloud. Dive into learning about AWS Lake Formation and learn how it enables a data mesh architecture with the benefits of central data discovery and federated computational data governance.


Speakers:

Imtiaz (Taz) Sayed, Tech Leader, Analytics, AWS
Ryan Malecky, Senior Solutions Architect, AWS

Duration: 30 minutes


Closing Keynote

Accelerate Your ML Journey with AWS


In this closing keynote, gain actionable AWS resources that can help you both start and accelerate your machine learning journey with AWS. Explore customer use cases, the AWS DeepRacer and AWS AI & ML Scholarship program, and on-demand learning resources.

Speaker: Antje Barth Principal Developer Advocate, AI/ML, AWS


Duration: 15 minutes


Spanish

Portuguese
Session Levels Designed for You
INTRODUCTORY
Level 100
Sessions are focused on providing an overview of AWS services and features, with the assumption that attendees are new to the topic.
INTERMEDIATE
Level 200
Sessions are focused on providing best practices, details of service features and demos with the assumption that attendees have introductory knowledge of the topics.

ADVANCED
Level 300
Sessions dive deeper into the selected topic. Presenters assume that the audience has some familiarity with the topic, but may or may not have direct experience implementing a similar solution.

EXPERT
Level 400
Sessions are for attendees who are deeply familiar with the topic, have implemented a solution on their own already, and are comfortable with how the technology works across multiple services, architectures, and implementations.

Frequently Asked Questions
Conference Time Zones
THURSDAY, FEBRUARY 24, 2022
English

Mountain Time

GMT-7 (MST)

Spanish

Colombia, Peru

GMT-5 (COT)

Argentina, Chile, Paraguay, Uruguay

GMT-3 (ART)

Portuguese
Learn more about Machine Learning on AWS
customers have chosen to
use AWS for machine learning

more productive using
Amazon SageMaker
of deep learning projects in
the cloud run on AWS