THURSDAY, FEBRUARY 24, 2022
A Free Online Conference Designed to Accelerate Your AI/ML Capabilities
Conference Highlights
30+ Sessions
Live Q&A With Experts
Customer Success Stories

Technical Demos
Hands-on Learning
Accelerate Your Artificial Intelligence & Machine Learning Capabilities In Just One Day
Welcome to AWS Innovate Online Conference - AI & ML Edition, a free virtual event designed to inspire and empower you to accelerate your AI/ML journey. Whether you are new to AI &ML or an advanced user, AWS Innovate has the right sessions for you to apply AI & ML in your organization, and take your ML skills to the next level.

Featured AWS Partner:
Past Session Spotlight From Innovate 2021
Example session from last year: Build AI-Powered Applications Without Any Machine Learning Expertise by speaker Allie K. Miller, the Global Head of Machine Learning Business Development for Startups and Venture Capital at Amazon (AWS).
Keynote Speakers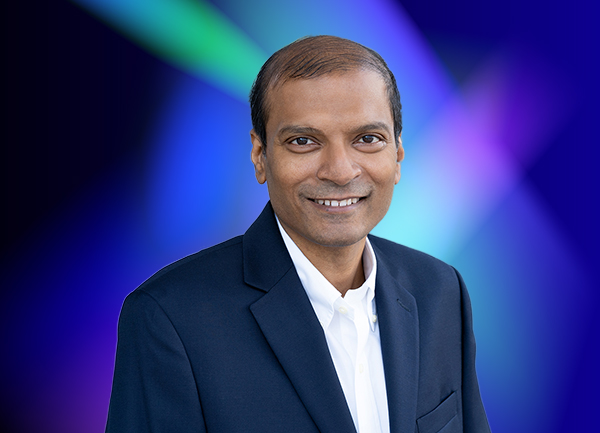 Bratin Saha
Vice President, Machine Learning, AWS

Dr. Bratin Saha is the Vice President of Machine Learning Services in Amazon AI. He is responsible for the ML and AI services (e.g., Amazon SageMaker, ML Engines, Personalize, Forecast, Health AI, Panorama, Edge Manager, CodeGuru, and others) that power AWS Machine Learning, and built one of the fastest growing services in AWS history. He is an alumnus of Harvard Business School (General Management Program), Yale University (PhD Computer Science), and Indian Institute of Technology (BS Computer Science). He has more than 70 patents granted (with another 50+ pending) and more than 30 papers in conferences/journals.
Antje Barth
Principal Developer Advocate, AI/ML, AWS

Antje Barth is a Principal Developer Advocate for AI and Machine Learning at Amazon Web Services (AWS) based in Palo Alto, California. She is co-author of the O'Reilly Book "Data Science on AWS" and instructor of the DeepLearning.AI specialization "Practical Data Science" on Coursera. Antje frequently speaks at AI/ML conferences, events, and meetups around the world. She also co-founded the Düsseldorf (Germany) chapter of Women in Big Data. Prior to joining AWS, Antje worked in technical evangelism and solutions engineering roles at MapR and Cisco.
Who Should Attend?
Whether you are new to AWS or an experienced user, you can learn something new at AWS Innovate. AWS Innovate is designed to help you develop the right skills to create new insights, enable new efficiencies, and make more accurate decisions.
We have specific sessions designed for:
ML Learners & Enthusiasts
Agenda (Coming Soon)
Learn how to make accurate predictions, get deeper insights from your data, reduceoperational overhead, and improve customer experience with AWS machine learning (ML). Join us to getthe latest technologies and innovations in AI & ML, learn how to apply AI/ML to your organization, and take your skills to the next level.

Innovate AI/ML Edition consists of:

45 Minute Opening Keynote
6 Unique session tracks, each consisting of six 30 minute sessions
15 Minute Closing Keynote
Full agenda and details of each track will be published soon.
Session Levels Designed For You
INTRODUCTORY
Level 100
Sessions are focused on providing an overview of AWS services and features, with the assumption that attendees are new to the topic.
INTERMEDIATE
Level 200
Sessions are focused on providing best practices, details of service features and demos with the assumption that attendees have introductory knowledge of the topics.

ADVANCED
Level 300
Sessions dive deeper into the selected topic. Presenters assume that the audience has some familiarity with the topic, but may or may not have direct experience implementing a similar solution.

EXPERT
Level 400
Sessions are for attendees who are deeply familiar with the topic, have implemented a solution on their own already, and are comfortable with how the technology works across multiple services, architectures, and implementations.

Frequently Asked Questions
Conference Time Zones
THURSDAY, FEBRUARY 24, 2022
English

Mountain Time

GMT-7 (MST)

Spanish

Colombia, Peru

GMT-5 (COT)

Argentina, Chile, Paraguay, Uruguay

GMT-3 (ART)

Portuguese
Learn more about Machine Learning on AWS
customers have chosen to
use AWS for machine learning

more productive using
Amazon SageMaker
of deep learning projects in
the cloud run on AWS