AWS Fiber Optic Fusion Splicing Training
A no-cost certificate for the jobs of tomorrow
The Amazon Web Services (AWS) Fiber Optic Fusion Splicing Certificate Course is a two-day training course on fiber optic installation and repair hosted in collaboration with Sumitomo Electric Lightwave. We designed this course for anyone who wants to enter the fiber optic industry and professionals who want to learn the fusion splicing skill. Fiber optic cables are the backbone of the modern world, carrying internet, TV, and telephone data. Fiber optic cables are made up of tiny glass tubes, which makes repairing and testing them specialized work.

Students accepted into this no-cost program learn how to install and repair fiber optics. They can also take part in a career networking session to meet local employers. Through lectures and hands-on lessons, students learn real-world deployment techniques ranging from hand tools to state-of-the-art automated fusion splicing technology.
Building on the program's early success, AWS intends to expand internationally to additional educational institutions and military bases. We are also developing a new introduction to fiber optics through an eLearning class that will serve as a primer for individuals entering the field.
Feature Story: AWS Fiber Optic Fusion Splicing at Joint Base Lewis-McChord
AWS held an optical fiber splicing class at Joint Base Lewis-McChord south of Seattle, taking place as part of our commitment to offer 29 million people access to no-cost cloud computing and technical skills training by 2025. Military veterans share the opportunities they see for themselves with a career in tech after their military service has ended.

AWS delivers the AWS Fiber Optic Fusion Splicing program in communities across the US The course at Joint Base Lewis-McChord is the first time the program has expanded to military bases. To learn more about this program and other ways AWS is supporting communities through no-cost skills training, visit AboutAmazon.com/29million.
See upcoming classes below.

"Skills like [the ones] this class has taught us, and my software background, are things we can bring with us and use to get work wherever we are in the world."

Yuhsiang Tse
Patient Administration Specialist, United States Army Reserve

Fusion Splicing Workshops
The details for all upcoming workshops are below. To register for Fusion Splicing workshops in your area, click here.
Blue Mountain Community College
Date: August 30-31, 2022
Location: Pendleton, OR

Mission College
Date: September 7-8, 2022
Location: Santa Clara, CA

Augusta Technical College
Date: October 5-6, 2022
Location: Augusta, GA

Northern Virginia Community College
Date: October 10-11, 2022
Location: Sterling, VA
Mountain Empire Community College
Date: November 14-15, 2022
Location: Big Stone Gap, VA
Fusion Splicing Workshops
Date

Event Name (A-Z)

Event Name (Z-A)
No events found matching that criteria.
Past events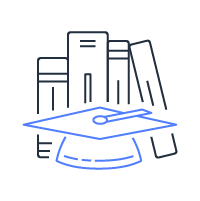 In the news


AWS Fiber Optic Fusion Splicing Certificate
Amazon announced a plan to help 29 million people around the world grow their tech skills with free cloud computing skills training by 2025. The AWS Fusion Splicing Certificate Course is part of that effort. Read full article »


Washington Biz Journal
Amazon Web Services led a two-day fiber-optic fusion splicing course, hosted at Northern Virginia Community College. Participants learned hands-on skills and met with local employers.
Read full article >>

NOVA Systemic
NOVA's IET Division was happy to partner with Amazon.com Inc. on October 13th and 14th for a fiber-optic fusion splicing course and career networking session.
Read full article >>