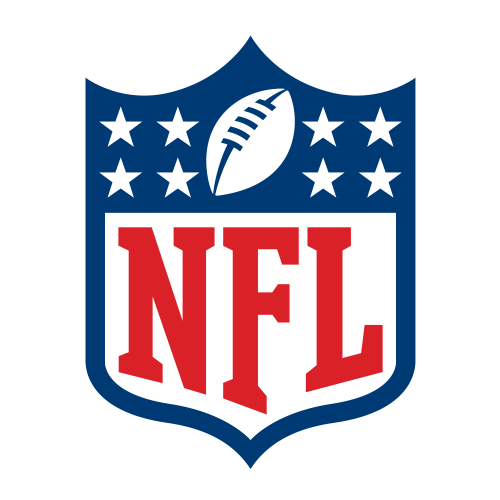 The National Football League is America's most popular sports league, comprised of 32 franchises that compete each year to win the Super Bowl, the world's biggest annual sporting event.

"At the National Football League (NFL), we continue to look for new ways to use machine learning (ML) to help our fans, broadcasters, coaches, and teams benefit from deeper insights. Building these capabilities requires large amounts of accurately labeled training data. Amazon SageMaker Ground Truth was truly a force multiplier in accelerating our project timelines. We leveraged the new video object tracking workflow in addition to other existing computer vision (CV) labeling workflows to develop labels for training a computer vision system that tracks all 22 players as they move on the field during plays. Amazon SageMaker Ground Truth reduced the timeline for developing a high quality labeling dataset by more than 80%."

Jennifer Langton, SVP, Player Health and Innovation – NFL

Amazon Robotics AI develops sophisticated machinery and software to optimize efficiency in Amazon fulfillment centers. The team deploys Canvas autonomous mobile robots (AMRs) to help transport packages more safely and efficiently.

"Our goal is to enable Canvas AMRs to navigate in a dynamic warehouse environment, keep track of surrounding obstacles and moving objects, and plan a safe and efficient route to their destination. To achieve this, it is critical to acquire 3D tracking annotations of moving objects around the robot on a large scale efficiently. We worked with Amazon ML Solutions Lab to build a scalable 3D point cloud object tracking pipeline using Amazon SageMaker Ground Truth in just a few weeks. It was impressive to see this pipeline can reduce labeling time by 6-10x and accelerate our annotation progress."

Ben Kadlec, Manager of Perception at Canvas – Amazon Robotics AI

Airbnb is one of the world's largest marketplaces for unique, authentic places to stay and things to do, offering over 7 million accommodations and 40,000 handcrafted activities, all powered by local hosts.
"At Airbnb, we are increasingly integrating machine learning (ML) across all aspects of our business. As a result, our teams consistently need to generate and maintain high quality data in order to train and test ML models, and it is important for us to standardize on a data labeling service. Amazon SageMaker Ground Truth meets our needs and makes it easy for our data scientists and engineers to create data labeling jobs. Amazon SageMaker Ground Truth not only speeds up our data labeling efforts, but it also improves the quality of the labeled data. Amazon SageMaker Ground Truth gives us the flexibility to use our own labelers when labeling sensitive customer data or, for labeling with non-sensitive data, we get seamless access to Amazon Mechanical Turk or third-party vendor workers. Amazon SageMaker Ground Truth has been a critical enabler for our ML initiatives."

Michelle Du, Data Scientist, Airbnb

PrecisionHawk is an end-to-end provider of commercial drone technology. From flights to analysis, PrecisionHawk provides the support for integrating aerial data and analytics into the enterprise.

"PrecisionHawk is a leading provider of drone technology for the enterprise. Our end-to-end platform leverages A.I. and machine learning to turn aerial data into actionable business intelligence. As part of this solution, we are training custom models to identify critical objects and anomalies to improve the precision and speed of critical asset inspections. To generate the training datasets for these models, we need to label an extensive corpus of data and ensure the labels are accurate. Amazon SageMaker Ground Truth is instrumental in helping us achieve our objectives here. First, it provides an intuitive user interface to kick off labeling jobs to get started quickly. In addition, the service offers the extensibility to design and deploy customer specific labeling workflows. Amazon SageMaker Ground Truth will continue to be an important part of our AI initiatives going forward."

Krishnan Hariharan, Vice President of Product, PrecisionHawk

AstraZeneca is a global, science-led biopharmaceutical business whose innovative medicines are used by millions of patients worldwide. AstraZeneca is focused on enhanced innovation and the delivery of life-changing medicines that contribute value to patients and society.

"AstraZeneca has been experimenting with machine learning across all stages of research and development, and most recently in pathology to speed up the review of tissue samples. The machine learning models first learn from a large, representative data set. Labeling the data is another time-consuming step, especially in this case, where it can take many thousands of tissue sample images to train an accurate model. AstraZeneca uses Amazon SageMaker Ground Truth, a machine learning-powered, human-in-the-loop data labeling and annotation service to automate some of the most tedious portions of this work, resulting in reduction of time spent cataloging samples by at least 50%. "
Magnus Soderberg, Director, Pathology Research

T-Mobile US Inc. is one of the largest service providers in the United States providing wireless communication services, including voice, messaging, and data to millions of customers through a range of services.
"The AI @ T-Mobile team is integrating AI and machine learning into the systems in our customer care centers enabling our Team of Experts to serve customers with greater speed and accuracy through Natural Language Understanding models that show them relevant, contextual customer information in real-time. Labeling data has been foundational to creating high performing models, but is also a monotonous task for our data scientists and software engineers. SageMaker Ground Truth makes the data labeling process easy, efficient and accessible, freeing up time for them to focus on what they love – building products that deliver the best experiences for our customers and care representatives."

Matthew Davis, VP of IT Development, T-Mobile

Pinterest is a web and mobile application company that operates a software system designed to discover information on the World Wide Web.

"Pinterest is continuously developing machine learning systems to detect objects for visual search and moderation use cases. To accomplish this, we need to label millions of images to generate the required training datasets. Pinterest has an existing labeling platform that has integrated Amazon services like Amazon Mechanical Turk. We were excited to explore using SageMaker Ground Truth to extend this platform to support bounding box labeling tasks. We found SageMaker Ground Truth provides a simple, streamlined interface to kick off labeling jobs. We worked closely with the AWS team to tailor SageMaker Ground Truth to our unique dataset, and look forward to integrating SageMaker Ground Truth with our data labeling platform."

Veronica Mapes, Technical Program Manager, Pinterest

Change Healthcare is a healthcare technology company that offers software, analytics, network solutions, and technology-enabled services to help create a stronger, more collaborative health system.

"Change Healthcare, a leading healthcare technology company, plays a vital role in helping the healthcare ecosystem not only function, but also work smarter. Our AI team is looking for a solution that can label text paragraphs efficiently, so we can annotate highly unstructured health data that previously could not be modeled. With SageMaker Ground Truth and its integration with SageMaker, it is easy to use with rapid workforce deployments and enables us to launch labeling tasks with very little effort, ultimately helping us to make the healthcare system more efficient."

Nick Giannasi, Chief AI Office, Change Healthcare

GumGum is an artificial intelligence company with a focus on computer vision. Their mission is to unlock the value of visual content produced daily across diverse data sets.

"AWS continues to show a tremendous commitment to enabling machine learning for all developers. SageMaker Ground Truth consolidates the fragmented landscape of data labeling services with a simple and well executed labeling solution. We were quickly able to integrate the tool into our training pipeline and are excited to see how its evolution will further impact our business."

Cambron Carter, Director of Engineering, Computer Vision, GumGum

Automagi specializes in the field of product and service planning, and development of artificial intelligence, machine learning, and bot SaaS.

"We specialize in building AI solutions and bringing them to our customers to solve their business problems. We believe SageMaker Ground Truth will become a key part of our efforts towards delivering cutting-edge AI solutions for our customers. It provides a number of powerful capabilities that help us generate accurate training datasets. The "bring your own labeling workforce" with the choice of labeling templates enables us to securely onboard our team with ease and at scale. We are looking forward to using SageMaker Ground Truth across our AI solution portfolio."

Masahiko Sakurai, Chief Executive Officer, Automagi

ZipRecruiter is an employment marketplace for job seekers and employers. It is a job posting service that sends jobs to multiple job boards with one click and offers free job alerts for job seekers.

"The rise of AI has transformed how employers source talent and job seekers find work. ZipRecruiter's AI-powered algorithm learns what each employer is looking for and provides a personalized, curated set of highly relevant candidates. On the other side of the marketplace, the company's technology matches job seekers with the most pertinent jobs. And to do all that efficiently, we needed a Machine Learning model to extract relevant data automatically from uploaded resumes. Training a Machine Learning model to be able to identify the most important information requires a sizable dataset to start. The process to create this data is often expensive, manual, and time-consuming. Amazon SageMaker Ground Truth will significantly help us reduce the time and effort required to create datasets for training. Due to the confidential nature of the data, we initially considered using one of our teams but it would take time away from their regular tasks and it would take months to collect the data we needed. Using Amazon SageMaker Ground Truth, we engaged iMerit, a professional labeling company that has been pre-screened by Amazon, to assist with the custom annotation project. With their assistance we were able to collect thousands of annotations in a fraction of the time it would have taken using our own team."
Craig Ogg, CTO, ZipRecruiter

---
Check out Amazon SageMaker Ground Truth features
Refer to the documentation to learn how Amazon SageMaker Ground Truth can help you build high-quality training datasets with the highest accuracy and reduce labeling data costs by up to 70%.

Learn more

Sign up for a free account
Instantly get access to the AWS Free Tier.
Sign up
Start building in the console
Get started building with Amazon SageMaker Ground Truth in the AWS Management Console.

Sign in