Amazon SageMaker Ground Truth Plus
Torc is an independent subsidiary of Daimler Truck AG, a global leader and pioneer in trucking.

"Our machine learning–based multi-modal perception algorithms need to be continuously trained and validated using large amounts of labeled data to ensure a reliable and safe driving system. We use Amazon SageMaker Ground Truth Plus data labeling services to label thousands of miles of real-world data, which allows us to train these models with extremely high confidence. Thanks to Amazon SageMaker Ground Truth Plus, we were able to sustain our aggressive development timelines and label millions of real-world objects, which were delivered with a quality target of 99% or greater. These time and quality-sensitive deliveries yielded an 8% improvement in precision and a 2% improvement in recall for our multi-sensor learned perception model."
Derek Johnson, VP of Data and Infrastructure – Torc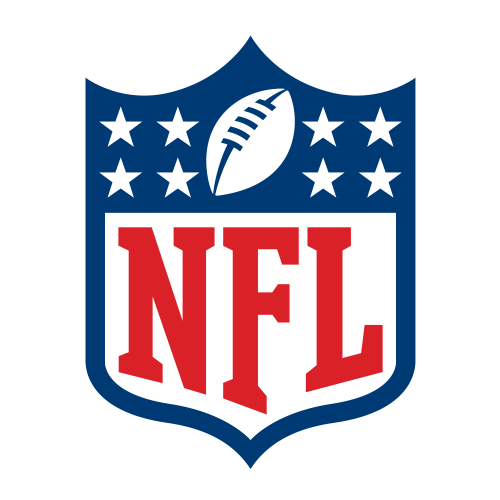 The National Football League is America's most popular sports league, comprised of 32 franchises that compete each year to win the Super Bowl, the world's biggest annual sporting event.

"At the NFL, we continue to look for new ways to use machine learning to help our fans, broadcasters, coaches, and teams benefit from deeper insights. Football is a fast moving sport where plays can happen in a split second. While coaches and referees carefully watch the game, it can be difficult to watch all players on a field for safety. Computer vision allows us to accurately detect player safety incidents, but developing these algorithms requires expertly labeled data. Now with Amazon SageMaker Ground Truth Plus, we have custom workflows and user interfaces for sophisticated labeling tasks, which helps us improve player safety."

Jennifer Langton, SVP, Player Health and Innovation – NFL

Airbnb is one of the world's largest marketplaces for unique, authentic places to stay and things to do, offering over 7 million accommodations and 40,000 handcrafted activities, all powered by local hosts.

"At Airbnb, we are increasingly integrating ML across all aspects of our business. As a result, our teams consistently need to generate and maintain high-quality data in order to train and test ML models. We were looking for a way to generate high quality text classification data results on one hundred thousand paragraphs of customer service logs in Mandarin so we can better serve our customers and reduce dependencies on our customer service team. With Amazon SageMaker Ground Truth Plus, the AWS Team built a customized data labeling workflow, which included a customized ML model that was able to achieve 99% classification accuracy."

Wei Luo, Data Scientist – Airbnb China

Samsara is the pioneer of the Connected Operations Cloud, which allows businesses that depend on physical operations to harness IoT data to develop actionable business insights and improve those operations. The company's mission is to increase the safety, efficiency, and sustainability of the operations that power the global economy. Samsara operates in North America and Europe and serves tens of thousands of customers across a wide range of industries.

"At Samsara, we're driving the digital transformation of physical operations. With our Connected Operations Cloud, companies that depend on physical operations can harness IoT data, analytics, and AI to develop actionable insights and improve their safety, efficiency, and sustainability. With Amazon SageMaker Ground Truth Plus, we're able to receive high quality labeled data and gain access to purpose-built tooling designed to further improve our ability to detect and address safety risks."



Rick Carragher, VP of Engineering – Samsara

Founded and headquartered in Orange County, California, VIZIO's mission is to deliver immersive entertainment and compelling lifestyle enhancements that make our products the center of the connected home. VIZIO is driving the future of televisions through its integrated platform of cutting-edge Smart TVs and powerful SmartCast operating system. VIZIO also offers a portfolio of innovative sound bars that deliver consumers an elevated audio experience. VIZIO's platform gives content providers more ways to distribute their content and advertisers more tools to target and dynamically serve ads to a growing audience that is increasingly transitioning away from linear TV.

"At VIZIO, we consistently look for ways to leverage ML to create personalized experiences for our customers. We were looking for a way to continuously review ad videos and generate commercial metadata for efficient ads classification. With the use of Amazon SageMaker Ground Truth Plus's streaming capability, we can now use a custom template which provides video classification, metadata collection, and an automated system that enables data collection in real time as ads air. With Amazon SageMaker Ground Truth Plus we are able to review the results in less than 1 business day."

Zeev Neumeier, Chief Innovation Officer – VIZIO

Litterati is a data science company empowering people to 'crowdsource-clean' the planet. Litterati's platform empowers people to create better solutions for the litter and waste problems our world faces by developing behavioral insight, mapping problem areas, and mitigating future risk. From schools to scientists, environmental, organizations, brands and city governments, people are coming together using Litterati for the greater good to create a litter-free world.

"For us, machine learning brings light to unseen challenges. In the US alone, each year billions of dollars are spent cleaning up litter. With computer vision models, we transform images of litter all around the world into data, so cities can better allocate their litter management resources. However, building object detection models requires access to object, material, and brand information, as well as localized knowledge due to datasets being spread across the globe. Amazon SageMaker Ground Truth Plus allows us to create a hierarchical annotation interface that capture these precise features within that localized context. In addition, the SageMaker Ground Truth Plus expert workforce created localized image annotations, which provides a standardized solution increasing our data labeling efficiency by up to 20%, accelerating our ability to ingest annotated results into our database by 200%, and reducing post-processing time by 90%."

Sean Doherty, CTO – Litterati

Amazon SageMaker Ground Truth
Amazon Robotics AI develops sophisticated machinery and software to optimize efficiency in Amazon fulfillment centers. The team deploys Canvas autonomous mobile robots (AMRs) to help transport packages more safely and efficiently.

"Our goal is to enable Canvas AMRs to navigate in a dynamic warehouse environment, keep track of surrounding obstacles and moving objects, and plan a safe and efficient route to their destination. To achieve this, it is critical to acquire 3D tracking annotations of moving objects around the robot on a large scale efficiently. We worked with Amazon ML Solutions Lab to build a scalable 3D point cloud object tracking pipeline using Amazon SageMaker Ground Truth in just a few weeks. It was impressive to see this pipeline can reduce labeling time by 6-10x and accelerate our annotation progress."

Ben Kadlec, Manager of Perception at Canvas – Amazon Robotics AI

PrecisionHawk is an end-to-end provider of commercial drone technology. From flights to analysis, PrecisionHawk provides the support for integrating aerial data and analytics into the enterprise.

"PrecisionHawk is a leading provider of drone technology for the enterprise. Our end-to-end platform leverages A.I. and machine learning to turn aerial data into actionable business intelligence. As part of this solution, we are training custom models to identify critical objects and anomalies to improve the precision and speed of critical asset inspections. To generate the training datasets for these models, we need to label an extensive corpus of data and ensure the labels are accurate. Amazon SageMaker Ground Truth is instrumental in helping us achieve our objectives here. First, it provides an intuitive user interface to kick off labeling jobs to get started quickly. In addition, the service offers the extensibility to design and deploy customer specific labeling workflows. Amazon SageMaker Ground Truth will continue to be an important part of our AI initiatives going forward."

Krishnan Hariharan, Vice President of Product – PrecisionHawk

AstraZeneca is a global, science-led biopharmaceutical business whose innovative medicines are used by millions of patients worldwide. AstraZeneca is focused on enhanced innovation and the delivery of life-changing medicines that contribute value to patients and society.

"AstraZeneca has been experimenting with machine learning across all stages of research and development, and most recently in pathology to speed up the review of tissue samples. The machine learning models first learn from a large, representative data set. Labeling the data is another time-consuming step, especially in this case, where it can take many thousands of tissue sample images to train an accurate model. AstraZeneca uses Amazon SageMaker Ground Truth, a machine learning-powered, human-in-the-loop data labeling and annotation service to automate some of the most tedious portions of this work, resulting in reduction of time spent cataloging samples by at least 50%. "
Magnus Soderberg, Director – Pathology Research

T-Mobile US Inc. is one of the largest service providers in the United States providing wireless communication services, including voice, messaging, and data to millions of customers through a range of services.
"The AI @ T-Mobile team is integrating AI and machine learning into the systems in our customer care centers enabling our Team of Experts to serve customers with greater speed and accuracy through Natural Language Understanding models that show them relevant, contextual customer information in real-time. Labeling data has been foundational to creating high performing models, but is also a monotonous task for our data scientists and software engineers. SageMaker Ground Truth makes the data labeling process easy, efficient and accessible, freeing up time for them to focus on what they love – building products that deliver the best experiences for our customers and care representatives."

Matthew Davis, VP of IT Development – T-Mobile

Pinterest is a web and mobile application company that operates a software system designed to discover information on the World Wide Web.

"Pinterest is continuously developing machine learning systems to detect objects for visual search and moderation use cases. To accomplish this, we need to label millions of images to generate the required training datasets. Pinterest has an existing labeling platform that has integrated Amazon services like Amazon Mechanical Turk. We were excited to explore using SageMaker Ground Truth to extend this platform to support bounding box labeling tasks. We found SageMaker Ground Truth provides a simple, streamlined interface to kick off labeling jobs. We worked closely with the AWS team to tailor SageMaker Ground Truth to our unique dataset, and look forward to integrating SageMaker Ground Truth with our data labeling platform."

Veronica Mapes, Technical Program Manager – Pinterest

Change Healthcare is a healthcare technology company that offers software, analytics, network solutions, and technology-enabled services to help create a stronger, more collaborative health system.

"Change Healthcare, a leading healthcare technology company, plays a vital role in helping the healthcare ecosystem not only function, but also work smarter. Our AI team is looking for a solution that can label text paragraphs efficiently, so we can annotate highly unstructured health data that previously could not be modeled. With SageMaker Ground Truth and its integration with SageMaker, it is easy to use with rapid workforce deployments and enables us to launch labeling tasks with very little effort, ultimately helping us to make the healthcare system more efficient."

Nick Giannasi, Chief AI Office – Change Healthcare

GumGum is an artificial intelligence company with a focus on computer vision. Their mission is to unlock the value of visual content produced daily across diverse data sets.

"AWS continues to show a tremendous commitment to enabling machine learning for all developers. SageMaker Ground Truth consolidates the fragmented landscape of data labeling services with a simple and well executed labeling solution. We were quickly able to integrate the tool into our training pipeline and are excited to see how its evolution will further impact our business."

Cambron Carter, Director of Engineering, Computer Vision – GumGum

Automagi specializes in the field of product and service planning, and development of artificial intelligence, machine learning, and bot SaaS.

"We specialize in building AI solutions and bringing them to our customers to solve their business problems. We believe SageMaker Ground Truth will become a key part of our efforts towards delivering cutting-edge AI solutions for our customers. It provides a number of powerful capabilities that help us generate accurate training datasets. The "bring your own labeling workforce" with the choice of labeling templates enables us to securely onboard our team with ease and at scale. We are looking forward to using SageMaker Ground Truth across our AI solution portfolio."

Masahiko Sakurai, Chief Executive Officer – Automagi

ZipRecruiter is an employment marketplace for job seekers and employers. It is a job posting service that sends jobs to multiple job boards with one click and offers free job alerts for job seekers.

"The rise of AI has transformed how employers source talent and job seekers find work. ZipRecruiter's AI-powered algorithm learns what each employer is looking for and provides a personalized, curated set of highly relevant candidates. On the other side of the marketplace, the company's technology matches job seekers with the most pertinent jobs. And to do all that efficiently, we needed a Machine Learning model to extract relevant data automatically from uploaded resumes. Training a Machine Learning model to be able to identify the most important information requires a sizable dataset to start. The process to create this data is often expensive, manual, and time-consuming. Amazon SageMaker Ground Truth will significantly help us reduce the time and effort required to create datasets for training. Due to the confidential nature of the data, we initially considered using one of our teams but it would take time away from their regular tasks and it would take months to collect the data we needed. Using Amazon SageMaker Ground Truth, we engaged iMerit, a professional labeling company that has been pre-screened by Amazon, to assist with the custom annotation project. With their assistance we were able to collect thousands of annotations in a fraction of the time it would have taken using our own team."
Craig Ogg, CTO – ZipRecruiter

Synthetic data generation

"At Tyson Foods, we are engaged in the production of food, seeking to pursue truth and integrity, and committed to creating value for our shareholders, our customers, our team members, and our communities. To deliver on this promise and provide the highest quality products to customers, we have manual inspections in place to detect product quality issues, including breading voids, burns, or deformations, and equipment inspections, such as conveyor belt leaks, to detect issues early; however, because these issues are anomalous, it's very difficult or impossible to collect images for machine learning model training. In addition, we often run into a bottleneck of labeling training data specific to our processes and environment. In some cases, labeling is very tedious and error prone, leading to poor machine learning model performance. Amazon SageMaker Ground Truth holds tremendous promise for us because it allows us to address every one of these challenges. Generating synthetic data will allow us to train highly accurate models to automate product and equipment inspection points. It can also reduce the turnaround time for labeled data, enabling us to train models faster while also improving accuracy. SageMaker Ground Truth is opening up paths to tackle use cases that were all but impossible to address with computer vision in the past due to the lack of example data."

Barret Miller, Sr. Manager Emerging Technology – Tyson Foods

"Our customers need to achieve more picks per day. Facing labor shortage and volume surge, they often want to onboard induction and other solutions quickly to meet demands. Plus One Robotics' technologies are built to tackle the variability of items handled in the warehouse. New SKUs may only show up rarely at first, and in certain circumstances. Using synthetic data allows us to pretrain our systems to deal with the wide variety of anticipated scenarios in which we will eventually encounter them. We use Amazon SageMaker Ground Truth to generate tens of thousands of labeled, photorealistic images of packages from various carriers, modeling pose, placement, and even surface variations like stickers or labels. These images have demonstrated improvements in our AI vision. Synthetic images allow us to train better performing systems faster, by virtue of their completeness and exactness, enabling us to skip the tedious data annotation and cleaning steps. This data is used in real life induction applications to facilitate over 1 million picks per day for our customers."

Shaun Edwards, CTO and Co-founder – Plus One Robotics

"The University of Washington and Amazon launched a collaboration known as the Science Hub to advance artificial intelligence and robotics in open research. For one of our projects, we are using machine learning (ML) to build 3D models of the world based on a single camera viewpoint, which would enable robotic systems to understand their environment. However, getting access to large volumes of real-world training data is always a challenge for ML projects. We are excited about the promise of Amazon SageMaker Ground Truth, so we can quickly and easily generate thousands of labeled, photorealistic images, without the time-consuming and error-prone process of manually labeling images. In the early stages of our research, SageMaker Ground Truth will enable our research staff to focus on the core competency and main research objective of developing new technology, rather than dataset curation."

Linda G. Shapiro, Professor – University of Washington

Learn more about Amazon SageMaker Data Labeling Pricing
Get started with Amazon SageMaker Data Labeling with no upfront commitments or long-term contracts.

Learn more

Sign up for a free account
Instantly get access to the AWS Free Tier.
Sign up
Start building in the console
Get started building with Amazon SageMaker Data Labeling in the AWS Management Console.

Sign in