AWS Startups Blog | Most Recent Posts

How Lime Leverages Data to Keep Their E-Scooters Charged and Accessible

January 9, 201
Founded in 2017, Lime is an urban transportation company that provides smart bikes and scooters for consumers to travel around cities. The startup has seen some dramatic growth since launching, having logged over 12 million rides across the US, Europe, and Oceania. This explosion in popularity and rapid expansion comes with some unique technical challenges.

Kasada Defends Companies Against Online Break-ins

January 8, 2019
"With more and more businesses online, and more and more tools to attack digital storefronts and web apps, why would a criminal perform a physical break-in or theft?" says Ghin Khoo, Sales Manager at Kasada, an Australian cybersecurity company focused on the emerging Bot Risk Management space. "The number of break-in attempts can be massively scaled via new technology, and the chances of getting caught are much lower.  Criminals know it's economically viable and lucrative to perform automated online attacks."

Online-lending platform Konfío helps LATAM SMEs get funding

January 8, 2019
As some economies develop, small businesses that also develop and grow can sometimes be left out in the rain when searching for capital. Banks frequently look for collateral to be posted with loans, which can be difficult for smaller companies. This gap in offering is exactly where many startups are flourishing via assessing companies credit statuses through atypical methods or data, and providing financing to the previously underserved. Konfío, a fintech startup founded in 2013, does just that for micro-businesses throughout Latin America.
If you're interested in AWS, stop by the Loft.

The AWS Lofts are spaces where developers, engineers, founders, entrepreneurs, and tech enthusiasts can grab a coffee and build their startup in between educational sessions, and getting in-person answers to their AWS technical questions - at no cost. You can learn, share, Ask an Architect, attend a technical session, take in a business course, and try a bootcamp or self-paced labs.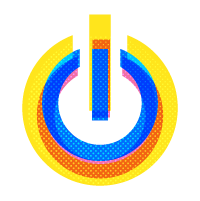 The no-cost program with AWS resources for startups.

AWS Activate is a program designed to provide your startup with the resources you need to get started on AWS. Join some of the fastest-growing startups in the world and build your business using AWS.

Giving EdTech Startups a Head Start

AWS EdStart helps entrepreneurs build the next generation of online learning, analytics, and campus management solutions on the AWS Cloud.

Mackenzie Kosut is the Principal Startup Evangelist at Amazon Web Services (AWS). Prior to AWS, he worked at Betterment, Oscar, Tumblr, and more. Mackenzie travels the globe seeking out groundbreaking startups on AWS, sharing the cool things they're doing through blog, live video, and social media. He's also a regular AWS keynote speaker for startups at global events.

Each month, we feature a set of AWS Hot Startups on the main AWS Blog, showcasing the cool things they're doing on AWS, in hopes that they will inform and inspire you to create your own business, products, and services. For December, we present 'A Year in Review,' highlighting the AWS Hot Startups we featured during the year. Please, follow the link to read it, and check back here each month for the latest AWS Hot Startups!