AWS Startups Blog | Most Recent Posts

What is an Engineering Manager?

October 31, 2018
David Ives, Engineering Manager at Pusher has held many titles in the tech industry: Engineer, Lead Engineer, Head of Engineering, VP of Engineering, and CTO. You would think that each of these titles would be self-explanatory, but as he's transitioned from one company to another, he's been surprised by how differently these roles are interpreted by different organizations. Herein, a primer.
Fiverr Relies on SageMaker to Streamline and Simplify Machine Learning Models

October 22, 2018
When it came time for Fiverr to analyze the data around user behavior on its platform, the freelance services website did what many modern businesses do in terms of recruiting the right tool for the task: they engaged Amazon Web Services's SageMaker. Amazon SageMaker is an API that enables developers and data scientists to readily build, train, and deploy machine learning models to serve any need and at any scale.

Startup Central is headed to re:Invent!

October 16, 2018
Looking for content for startups by startups? Interested in meeting 1:1 with a mentor or engaging with other startups to make new connections and perfect your elevator pitch? This year Startup Central is headed to the Aria Quad at AWS re:Invent and we've designed a series of technical talks, speed networking activities, mentorship opportunities, and straight-up fun, for those of you planning to join us in Vegas.
If you're interested in AWS, stop by the Loft.

The AWS Lofts are spaces where developers, engineers, founders, entrepreneurs, and tech enthusiasts can grab a coffee and build their startup in between educational sessions, and getting in-person answers to their AWS technical questions - at no cost. You can learn, share, Ask an Architect, attend a technical session, take in a business course, and try a bootcamp or self-paced labs.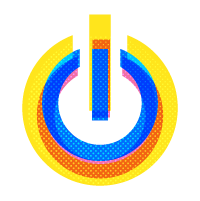 The no-cost program with AWS resources for startups.

AWS Activate is a program designed to provide your startup with the resources you need to get started on AWS. Join some of the fastest-growing startups in the world and build your business using AWS.

Giving EdTech Startups a Head Start

AWS EdStart helps entrepreneurs build the next generation of online learning, analytics, and campus management solutions on the AWS Cloud.

Mackenzie Kosut is the Principal Startup Evangelist at Amazon Web Services (AWS). Prior to AWS, he worked at Betterment, Oscar, Tumblr, and more. Mackenzie travels the globe seeking out groundbreaking startups on AWS, sharing the cool things they're doing through blog, live video, and social media. He's also a regular AWS keynote speaker for startups at global events.

Each month, we feature a set of AWS Hot Startups on the main AWS Blog, showcasing the cool things they're doing on AWS, in hopes that they will inform and inspire you to create your own business, products, and services. For December, we present 'A Year in Review,' highlighting the AWS Hot Startups we featured during the year. Please, follow the link to read it, and check back here each month for the latest AWS Hot Startups!