AWS Startups Blog | Most Recent Posts

eero Co-founder and CTO Nate Hardison shares lessons learned and rewards for designing with security in mind

August 10, 2018
Eero, which produces the world's first whole home WiFi system, has grown a lot since it was founded in 2014. Its first product, the eero WiFi system, started shipping in 2016.

How Emily Kennedy and Cara Jones, Co-Founders of Marinus Analytics, are using AI to battle sex trafficking

August 6, 2018
Teenagers traveling through Europe often come home with a new perspective. For Emily Kennedy, the trip she took at age 16 gave her not only perspective, but purpose. It put her on a career path she likely never would have gone down: combating human trafficking. She does this through her company Marinus Analytics, which provides law enforcement with tools that utilize artificial intelligence to help identify victims and their exploiters.

Can robots and humans work together? ProGlove CTO Valentin Sawadski says yes

August 1, 2018
Sometimes tech advancements and our burgeoning robotic future can be scary. Will robots replace the human worker? According to Valentin Sawadski, the CTO at ProGlove, a leader in the tech wearables industry, there is no need for human workers to fear the robot. In fact, robots and humans can work together to increase productivity, and help usher in the future of warehouses and manufacturing.
If you're interested in AWS, stop by the Loft.

The AWS Lofts are spaces where developers, engineers, founders, entrepreneurs, and tech enthusiasts can grab a coffee and build their startup in between educational sessions, and getting in-person answers to their AWS technical questions - at no cost. You can learn, share, Ask an Architect, attend a technical session, take in a business course, and try a bootcamp or self-paced labs.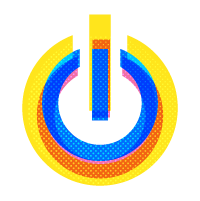 The no-cost program with AWS resources for startups.

AWS Activate is a program designed to provide your startup with the resources you need to get started on AWS. Join some of the fastest-growing startups in the world and build your business using AWS.

Giving EdTech Startups a Head Start

AWS EdStart helps entrepreneurs build the next generation of online learning, analytics, and campus management solutions on the AWS Cloud.

Mackenzie Kosut is the Principal Startup Evangelist at Amazon Web Services (AWS). Prior to AWS, he worked at Betterment, Oscar, Tumblr, and more. Mackenzie travels the globe seeking out groundbreaking startups on AWS, sharing the cool things they're doing through blog, live video, and social media. He's also a regular AWS keynote speaker for startups at global events.

Each month, we feature a set of AWS Hot Startups on the main AWS Blog, showcasing the cool things they're doing on AWS, in hopes that they will inform and inspire you to create your own business, products, and services. For December, we present 'A Year in Review,' highlighting the AWS Hot Startups we featured during the year. Please, follow the link to read it, and check back here each month for the latest AWS Hot Startups!