AWS Startups Blog | Most Recent Posts

Fleet Co-Founder Flavia Tata Nardini is Winning the New Space Race

May 31, 2018
Flavia Tata Nardini wants to connect you to every part of the world, and her plan to make it happen is out of this world. That's not hyperbole. Though it's easy to get carried away when describing the former pro basketball player and rocket scientist, the wildest details of the 34-year-old CEO's life are all true. Fleet Space Technologies, the remote connectivity company she co-founded in 2015, is quickly making progress towards their goal of deploying nanosatellites into space

Breaking Up is Hard to Do: What to Do When A Founder Leaves

May 30, 2018
Work with enough startups and you'll inevitably witness (or experience) the unexpected departure of a co-founder. Maybe it's amicable, perhaps not, or perhaps it's due to something completely unforeseen. Whatever the cause, we tell you how to protect your company, prevent disruptions, and make sure you can get moving forward again if a founder leaves.

AWS Startup Evangelist Mackenzie Kosut Explores Ohio's Tech Scene

May 29, 2018
For some people, road trips are all about scenery, snacks, and just getting away from it all.
For Mackenzie Kosut, Amazon's globe-trotting AWS startup evangelist, it's all about supporting the world's most innovative and undiscovered businesses.
If you're interested in AWS, stop by the Loft.

The AWS Lofts are spaces where developers, engineers, founders, entrepreneurs, and tech enthusiasts can grab a coffee and build their startup in between educational sessions, and getting in-person answers to their AWS technical questions - at no cost. You can learn, share, Ask an Architect, attend a technical session, take in a business course, and try a bootcamp or self-paced labs.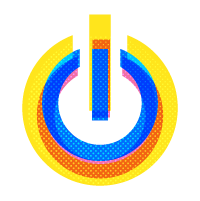 The no-cost program with AWS resources for startups.

AWS Activate is a program designed to provide your startup with the resources you need to get started on AWS. Join some of the fastest-growing startups in the world and build your business using AWS.

Giving EdTech Startups a Head Start

AWS EdStart helps entrepreneurs build the next generation of online learning, analytics, and campus management solutions on the AWS Cloud.

Mackenzie Kosut is the Principal Startup Evangelist at Amazon Web Services (AWS). Prior to AWS, he worked at Betterment, Oscar, Tumblr, and more. Mackenzie travels the globe seeking out groundbreaking startups on AWS, sharing the cool things they're doing through blog, live video, and social media. He's also a regular AWS keynote speaker for startups at global events.

Each month, we feature a set of AWS Hot Startups on the main AWS Blog, showcasing the cool things they're doing on AWS, in hopes that they will inform and inspire you to create your own business, products, and services. For December, we present 'A Year in Review,' highlighting the AWS Hot Startups we featured during the year. Please, follow the link to read it, and check back here each month for the latest AWS Hot Startups!