Exam Readiness: AWS Certified Security - Specialty
Learn how to navigate the exam and review key concepts and topics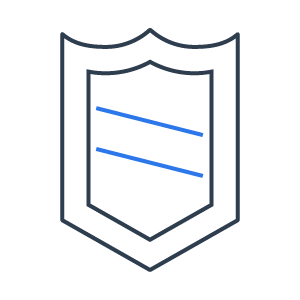 The AWS Certified Security - Specialty exam validates technical skills and experience in securing and hardening workloads and architectures on the AWS platform. Attendees with two or more years of hands-on experience designing and deploying cloud architecture on AWS should join this half-day course to learn how to prepare for the exam. We'll help you prepare by exploring the exam's topic areas and mapping them to specific areas to study. We'll review sample exam questions in each topic area, teaching you how to interpret the concepts being tested so that you can better eliminate incorrect responses.

What you'll learn
Navigate the logistics of the examination process
Understand the exam structure and question types
Identify how questions relate to AWS security best practices
Interpret the concepts being tested by the exam question
And much more
Who should take this course
What experience you'll need
A minimum of five years of IT security experience, designing and implementing security solutions
At least two years of hands-on experience securing AWS workloads, and security controls for workloads on AWS
Course overview
Level: Advanced
Type: Classroom (virtual and in person)
Length: 4 hours

Languages offered
This couse is offered in the following language: English.
We regularly update our courses based on customer feedback and AWS service updates. As a result, course content may vary between languages while we localize these updates.

Need more information?
Download the course outline for more information about what this course covers.
Looking for private training for your team?
With AWS-delivered private training, your team will learn actionable best practices together, tailored to your specific use cases.

Thinking about taking an exam?
Find a related exam to reinforce your learning.