The Orchard
The Orchard is a leading distributor in the music industry, reaching digital and physical retailers worldwide. As the distributor grew, it wanted to improve analytics quality, time to insights, and the synchronization and sharing of data across its teams. To reach these goals, The Orchard needed a way to centralize its siloed data systems and to simplify sharing information across applications for employees and customers.
The Orchard built a high-performing data synchronization solution using Amazon Managed Streaming for Apache Kafka to provide access to near-real-time data for employees, improving accuracy of search queries, and reducing time to synchronize metadata from 10 hours to 30 minutes.
"It would take 10 hours to synchronize our metadata stores. But now, using Amazon MSK, this process takes 30 minutes."

Farouk Umar, Lead Manager of Engineering, The Orchard

New Relic
The world's best engineering teams rely on New Relic to visualize, analyze and troubleshoot their software. New Relic One is the most powerful cloud-based observability platform built to help companies create more perfect software.
"When migrating away from our datacenter and into AWS, we needed a way to retain our business critical investments in Kafka while significantly reducing the overhead of running Kafka ourselves. This led us to MSK. We've shifted a significant portion of infrastructure and Kafka software management onto MSK clusters, which have scaled to support over 40 GB/sec on average of data ingestion. For example, we no longer have to manage hardware and software for keeping our clusters up to date. As a result, we are able to invest more of our resources towards developing services around Kafka for our client teams, which is what we do best. Consuming MSK lets us focus on our core competencies; enabling us to release better products faster and more frequently"

Andrew Hartnett, Senior Director of Engineering, New Relic

Nutmeg
Nutmeg is Europe's largest digital wealth manager, helping consumers to grow their wealth and reach their financial goals by using cost effective technology to boost returns. Nutmeg uses Apache Kafka to underpin their journey towards an event driven architecture.

"Since adopting Amazon MSK, we've been able to significantly increase the efficiency of our teams and reduce time spent maintaining our clusters. As our data requirements and use cases grew, we started to experience considerable overhead and complexity in managing our Kafka clusters. Using Amazon MSK has allowed us to manage our clusters with confidence, spend less time verifying the performance of the clusters, scale with ease, and focus more time on innovating and building exciting real-time applications."
Matt Gatrell, CTO, Nutmeg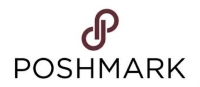 Poshmark
Poshmark is a leading social commerce platform for the next generation of retailers and shoppers. Through technology, our mission is to build the world's most connected shopping experience, while empowering people to build thriving retail businesses.

"Amazon Managed Streaming for Apache Kafka (Amazon MSK) has made it easy to setup, maintain, and scale Kafka clusters, enabling an end-to-end ingestion pipeline supported by a fully-managed service. As our demands increase, we feel confident that we will be able to scale at ease and expand our streaming ingestion pipelines for data enrichment and real-time machine learning, providing an enhanced experience for our customers."
Mahesh Pasupuleti, VP of Data Engineering and Machine Learning, Poshmark

Vonage
Vonage is a global business cloud communications leader providing integrated communications solutions that improve how business gets done by enhancing a company's customer and employee experience. Vonage uses Apache Kafka for real-time communication between various micro-services.

"By using Amazon MSK, Vonage has reduced our maintenance overhead while building a micro-services-based platform that enables businesses to collaborate more productively and engage their customers more effectively. We can now set up new Kafka clusters more quickly and scale these clusters as our demands increase. Amazon MSK has removed the complexity of set up and maintenance, allowing us to focus on what's most important - building innovative new capabilities for our customers."
Venkatesh Ennala, Software Engineer, Vonage

Secureworks®
Secureworks® (NASDAQ: SCWX) is a technology-driven cybersecurity leader that protects organizations in the digitally connected world.

"When developing and launching our security analytics application, Secureworks chose Amazon MSK service to accelerate time to market and reduce infrastructure and management overhead. This allowed us to focus on innovation and our unique differentiators, helping protect our customers from cyber threats."
Wendy Thomas, Senior Vice President of Business and Product Strategy, Secureworks

Compass
Compass is a real estate technology company with a powerful end-to-end platform that supports the entire buying and selling workflow. Compass uses Apache Kafka to provide its agents with quick access to fresh and accurate data from hundreds of real estate data sources nationwide.

"Streaming technology is an important part of what we do as a business, but managing streaming technology involves a lot of heavy lifting by our software developers. Amazon MSK has allowed us to eliminate a lot of this heavy lifting. By using Amazon MSK we no longer need to spend effort on ensuring data durability, cluster availability, and scalability, and can now focus on building applications. Amazon MSK relieves our team from the burden of operating and maintaining Kafka and at the same time, we experience less downtime as our clusters are fully-managed."
Joseph Sirosh, CTO, Compass

ZipRecruiter
ZipRecruiter is a leading online employment marketplace using AI-driven matching technology to actively connect millions of businesses and job seekers.

"At ZipRecruiter, we use Apache Kafka for our event logging pipelines, which are critical infrastructure components that collect, store, and continually process over 6 billion events per day from the ZipRecruiter employment marketplace. We turned to Amazon Managed Streaming for Apache Kafka (Amazon MSK) to make it easier to manage, run, and maintain this critical infrastructure. Amazon MSK significantly reduced our Apache Kafka management and administrative overhead, which enabled our engineers, who were managing Apache Kafka on a regular basis, to shift focus towards product innovations that make it easier for job seekers and hiring managers to find a great match."
Craig Ogg, CTO, ZipRecruiter

Delhivery
Enabling Digital Commerce – Delhivery aims to become India's largest and most profitable fulfilment company for digital commerce. Delhivery brings reach, speed, and the power of their customizable technology toolkit to their customer's online logistics operations.

"Delhivery uses Apache Kafka as a critical component in their pipeline to collect, store, and logically swivel metadata of First, Mid, and Last mile operations. As we scaled our logistical operations, significant effort was spent managing the infrastructure complexities within our Apache Kafka clusters. Amazon MSK not only helped us offload infrastructure overhead, but we also maintained high throughput and performance for our business critical metadata pipelines in a more secure and reliable manner."

Kapil Bharati, CTO, Delhivery | Akashdeep Verma, Technical Architect, Delhivery

Vortexa
Vortexa provides real-time analytics on changes in seaborne oil supply, helping energy market participants make better-informed trading and shipping decisions and see opportunities before others.

"Vortexa uses Apache Kafka to apply Machine Learning models at scale to new and historic data streams and make real-time market predictions immediately available to its customers through its analytics platform. Amazon MSK has been the pivotal technology to Vortexa, and coupled with Lenses.io, enabled us to shift our significant efforts from maintaining and stabilizing a complex and fragile Apache Kafka infrastructure to focusing more on the quality of analytics and market insights that directly impact the value we deliver to our customers. We can now confidently and frequently update our applications at scale, run complex Kafka streams topologies with ease, and debug applications instead of infrastructure. Our revenue and market share are directly impacted by the speed at which we deliver accurate data to market, and Amazon MSK is a key enabler for that."

Maksym Schipka, CTO, Vortexa