Gas-Free S3-Powered Window Shopping : Amazon's Windowshop.com
Imagine if I can have all pleasures of window shopping without stepping out of my warm and cozy home. Not having to worry about the cold winter or always-increasing-gas-prices or even wasting my precious energy.
Introducing Amazon's Windowshop.com. You can use the power of your fingers (and arrow keys) to move and browse through best-selling Amazon.com products in different categories. Even see a cool preview of a movie or listen to a sample MP3 song by just hitting the space bar on the keyboard. You have to see it to believe it.

The tool shows all best-sellers and new releases in Books, Music, Video, Video Games categories. Also, there is a very interesting chronological aspect that drifts the older content slowly to the right as new fresh content is pushed every Tuesday!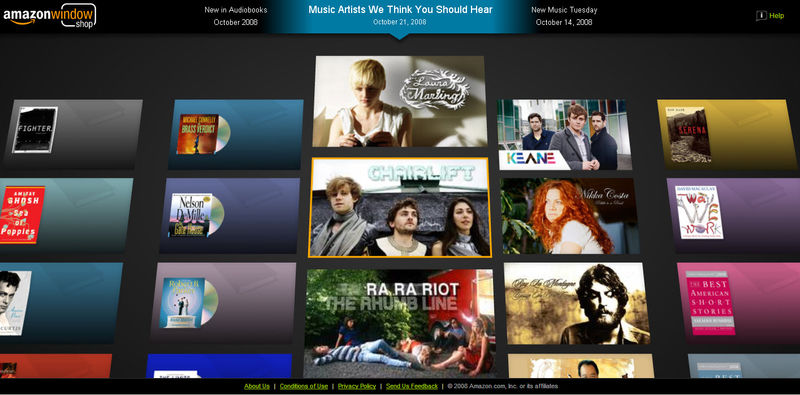 Let me tell you why I am excited about windowshop.com. It's because Amazon's Windowshop is fully powered by Amazon S3. All the high-quality media, audio, images are served hot from Amazon S3 and at lightening speeds in real-time. Now that's cool!
— Jinesh