AWS Goodies for November 6, 2008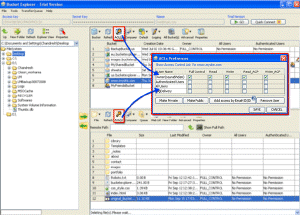 Saurabh wrote to tell me that a new release of Bucket Explorer is ready. New features (detailed here) include a "system" bucket to track deleted files and folders, password protection of AWS credentials, a retry queue, faster uploads, upload speed throttling, support for copying and moving buckets, bucket comparison, and some bug fixes.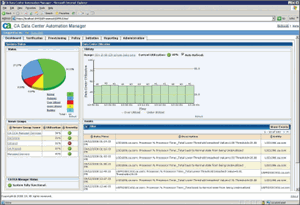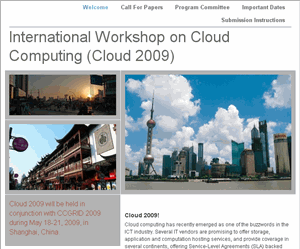 The International Workshop on Cloud Computing has issued a call for papers. The event itself will be held in Shanghai, China in May of 2009.
I'm on the program committee and am looking forward to reading and reviewing the submissions.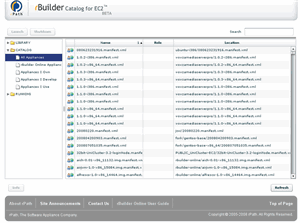 The rPath On-Ramp to Amazon EC2 enhances the rPath rBuilder with additional support for Amazon EC2, including a complete browser-based Appliance Creator tool. The tool walks the user through the creation of an AMI and connects with the rBuilder Catalog to provide a simple interface for launching, managing, and retiring EC2 AMIs. Read all about it in their Wiki.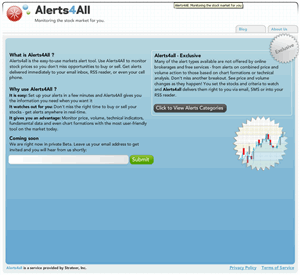 Fabian wrote to tell me that he's growing the private beta for his new site, Alerts4All. He's reserved 200 slots for readers of the AWS blog; click here to sign up. He told me that the combination of open source code and computing allowed him to bring institution grade financial trading technology to the average investor, and that over time these folks will be equipped with the same tools used by hedge funds and investment banks. Alerts4All was implemented using MySQL, JBoss, JMS, BlazeDS, Flex, and ESPER. It is running 100% on the AWS cloud and processes real time market data streamed in from the internet.
And that just about wraps it up for today!
— Jeff;
Modified 10/27/2020 – In an effort to ensure a great experience, expired links in this post have been updated or removed from the original post.