Wiz is a next-generation Cloud Security SaaS solution that runs on AWS. Wiz was recently named 'the fastest growing software company in the world' by reaching $100M in annual recurring revenue (ARR) in less than 18 months, according to Forbes.

"As heavy users of Amazon Elastic Kubernetes Service, we were looking for a solution that can federate our Prometheus metrics. We send 44 million active series to Amazon Managed Service for Prometheus (AMP) from dozens of Amazon EKS clusters worldwide. Our experience with AMP has been excellent. It's easy to use, enables us to handle our tremendous number of metrics, provides a long-term historical metric view, is highly available and reliable, and maintains strict security standards. By using AMP, we are able to deliver our code faster to our valuable customers, without having to worry about taking care of monitoring infrastructure."

-Roy Reznik, Co-Founder and VP R&D, Wiz


Varo Bank, the first all-digital, nationally chartered U.S. consumer techbank built from the ground up, uses Amazon Managed Service for Prometheus to gain visibility into its system.

"We had limited insights into our metrics and, as our environment grew, we needed a global view into our systems," said Sal Dazzo, Director of Engineering at Varo Bank. "Moving from self-managed to Amazon Managed Service for Prometheus not only reduced our cost of overhead and saved us engineering hours, it also gave us visibility into the internal states of our systems and enabled us to quickly identify and solve issues, improve operational efficiency, and drive performance."

Bridgewater Associates is a premier asset management firm, focused on delivering unique insight and partnership for the most sophisticated global institutional investors.

"Bridgewater is relentlessly focused on how it can best deliver value to its clients. Amazon Managed Service for Prometheus enables us to rely upon AWS for scalable and reliable metric storage, freeing up team members to work on projects with direct client impact," said Igor Tsyganskiy, CTO at Bridgewater Associates. "Onboarding to the fully managed Prometheus-compatible service required minimal effort and we were up and running in less than a week."

Fanatics, a global leader in licensed sports merchandise, uses AWS to facilitate fan connections across sports like soccer, football, and basketball.

"We were re-evaluating monitoring solutions for our Amazon EKS workloads and wanted a scalable, highly available service that supported open standards," said German Rodriguez, Manager, Platforms Engineering at Fanatics, Inc. "We chose Amazon Managed Service for Prometheus because it offers the benefits of open-source Prometheus as a scalable, secure, and highly available service fully managed by AWS. Now our engineers can more easily monitor the performance of our containerized applications running across AWS and on-premises to ensure the best experience for fans around the world."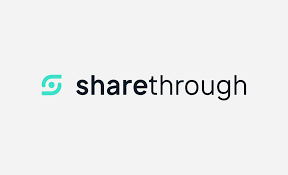 Sharethrough Inc. operates as an omnichannel supply side platform. The company focuses on developing an advertising ecosystem for journalists, content creators, and application developers.

"Creating metrics and dashboards was complex, resulting in frequent misconfiguration and over- or under-alerting. As our application has scaled, we realized that our needs could not scale with the current solution, which required us to do significant engineering and operations work to get a stable metrics system. All of the additional work came with a cost and investment in the infrastructure which was not sustainable for growth. This is when we turned to AWS and leveraged a quick and easy proof of concept (POC) on a new metrics solution utilizing Amazon Managed Service for Prometheus and Amazon Managed Grafana with minimal custom work. After a successful POC, we migrated our entire metrics pipeline to AWS Observability services, up-skilled our engineering team on usage of both Prometheus and Grafana, and continue to feel confident that these solutions will grow with Sharethrough. Since both services are based on open-source and community-maintained software, we have the freedom to bring either of these services in-house if we desire in the future, so we feel like it is a good investment."

Keilan Jackson, Staff Engineer, Exchange Core Team - Sharethrough

Curve uses AWS to offer an innovative solution to combine all your credit, debit and loyalty cards in one. To be able to offer a competitive, cutting-edge and innovative product as this requires Curve to use a dynamic, highly scalable and secure infrastructure. Curve uses Amazon Managed Service for Prometheus and Amazon Managed Grafana for monitoring their container workloads.

Garry Wilson, Lead Site Reliability Engineer at Curve said, "We recently migrated our workloads to Amazon EKS and wanted to set up monitoring using Prometheus. We had self-managed Prometheus and Grafana environments that worked great, but managing those environments at scale overwhelmed our team very quickly. We deployed Amazon Managed Service for Prometheus and Amazon Managed Grafana that helped us provide a highly secure and scalable metric monitoring solution to collect, store and visualize millions of metrics with very little effort. As a result, our team is now able to focus our time on customers and their needs with a higher level of service."

Twilio is a customer engagement platform that enables software developers to programmatically make and receive phone calls and text messages and perform other communication functions using its web service APIs.

"We wanted a fully managed monitoring solution that could keep up with the demands of our infrastructure and took advantage of open source tools," said Albert Strasheim, VP of Engineering, Twilio/Segment. "With Amazon Managed Service for Prometheus, we were able to more easily modernize and scale our observability stack and decrease the time our site reliability engineers spent managing observability infrastructure, so they can focus on optimizing the health and performance of our applications.

Ring, a global leader in security camera doorbells, uses AWS to secure homes across the country.

"As we were re-establishing our monitoring best practices, we wanted a solution that would work across Kubernetes, ECS, and EC2 instances and settled on Prometheus," said Alan LaCombe, Lead Devops Engineer at Ring. "Amazon Managed Service for Prometheus allows us to utilize Prometheus for all of our environments without having to worry about the scale and downtime liability of running Prometheus ourselves. We were looking for someone to manage the reliability, and Amazon Managed Service for Prometheus offered exactly that."

eTF1 is the Over-the-top (OTT) video service of TF1, the largest broadcaster in France.

"Initially, we self-hosted Prometheus across multiple AWS accounts to monitor our Amazon EKS workloads, but it was hard maintaining a highly available and performant monitoring environment." said Ali Oubaziz, head of infrastructure, eTF1. "Amazon Managed Service for Prometheus is now our primary metrics monitoring platform, allowing us to monitor all our containerized workloads at scale—even during peak TV viewing times when monitoring demands are the highest. By switching to Amazon Managed Service for Prometheus, we can focus on keeping our customers happy with best in class OTT TV service in France."

With a range of commercial products, services, and solutions, HP is a trusted and experienced business partner to enterprise customers.

"HP Print Org supports over 500 services running on Amazon Elastic Kubernetes Service (EKS). The team used self-hosted Prometheus to monitor the hardware and services metrics", said Venkat Prasad Durga, a Software Design Specialist at HP Print Business. "As the platform grew, they struggled to keep up with the monitoring, especially maintaining the self-hosted, multi-region Prometheus setup."

Read the FAQs
Find answers to frequently asked questions for Amazon Managed Service for Prometheus.

Learn more

Sign up for a free account
Instantly get access to the AWS Free Tier.
Sign up
Start building in the console
Get started building with Amazon Managed Service for Prometheus in the AWS Management Console.

Sign in