AWS and Community Outreach
Making a positive impact around the world with AWS InCommunities
Amazon Web Services (AWS) is committed to making a positive difference around the world. Whether it's using technology to solve the world's most pressing issues, or through our employees donating their time to support causes they care about, AWS is dedicated to building a world where every person has the opportunity to live a life of dignity on a healthy planet.
To make a positive impact, specifically in the regions where we build and operate our global infrastructure, we established a program called AWS InCommunities. AWS InCommunities launches long-term, innovative programs that will have a lasting impact in our regions around the world.

How AWS InCommunities makes a difference
Global Signature Programs
AWS is dedicated to inspiring future builders, especially those from underrepresented and underserved communities who reside in areas where we have a physical presence. Through our Signature Programs, we help increase thousands of students' access to STEAM education opportunities in fun and imaginative ways. We are intentional about adding the "A" to "STEM" because we know that the arts help build future-ready students who develop into well-rounded and creative problem solvers.
AWS Tech Week
Tech Week is a global initiative that inspires employees to participate in and lead tech-related community events. Options range from mapathons to identify locations for disaster relief efforts, to sessions on STEAM and cloud careers in schools, and other service activities.
Girls' Tech Day
Our Girls' Tech Days emphasize STEAM for school-age girls and young women. Designed to inspire future builders, these workshops showcase tech careers and women in the technology workforce, and introduce girls to STEAM.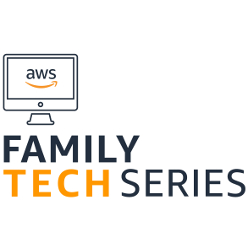 Family Tech Day
Family Tech Days are activities for communities that emphasize bringing families together to experience science and technology in a fun environment. The events are complimentary and open to the entire community.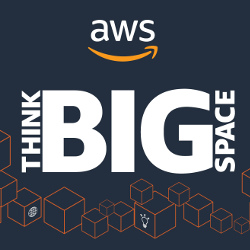 Think Big Space
AWS Think Big Spaces provide a place beyond the standard classroom for students to explore and cultivate an interest in STEAM and STEAM related careers. These labs encourage a hands-on approach where students think big to solve real-world problems.
Recent events
Below are some examples of how we are making a positive impact around the world.

---
Helping our communities through COVID-19
AWS InCommunities is supporting communities impacted by COVID-19 by providing grants to organizations assisting in response efforts and supplying personal protection equipment (PPE) to frontline workers. We're launching virtual volunteer campaigns, supporting students and educators through distance learning programs, and responding to immediate needs.

---
Parking lot Wi-Fi for Virginia Schools
With schools, cafes and libraries closed because of the pandemic, those without internet are seeking solutions to support distance learning and connectivity. AWS InCommunities has launched "Parking Lot Wi-Fi," in collaboration with the Prince William County Schools' Foundation (SPARK) at eight schools in the east end of the district. The program provides services for instruction and internet support to tens of thousands of students and their families who may not have these services at home.

---
Meals for the homeless and care kits in Ireland
AWS InCommunities volunteers partnered with the Merchant Quays Ireland (MQI) to supply thousands of meals for the homeless. The team also worked closely with the MQI outreach team to fill lists of items that were packed into cold weather and emergency care kits.

---
Fun for frontline workers in China
To celebrate frontline workers who have contributed immensely during the COVID-19 pandemic, InCommunities volunteers in China teamed up with the Jing Nong Foundation to hold a thanksgiving event for parents and children. Kids and their parents participated in two sessions full of fun activities and games.

---
Ambassador Spotlight: China
Meet Sophie, a mother of two kids who has been with AWS for three years. Sophie has also invested her time volunteering with AWS InCommunities, and is one of the pioneers who helped establish the InCommunities team in China.

Along with her teammates, Sophie has organized several important events, including COVID-19 donations, introduction webinars and remote support to underprivileged children and children with disabilities.

It was motherhood that inspired Sophie to give back to the community. With a steadily growing team of volunteers and the experience they have gained, the time and effort to launch projects has reduced significantly.
More ways AWS is giving back
Learn more about AWS InCommunities programs around the world