Harness the Power of Data
Create Tomorrow with
Data and Machine Learning
Modernize Your
Analytics and Data Architecture
---
FEATURED PODCAST
AWS Podcast Series - TechChat
Keep informed of the latest AWS news, announcements, services and feature updates.

Unlock the Real Value from Data
In today's world, data and analytics are indispensable to organizations. The key fact is that every organization has a growing data problem. Those who successfully generate business value from their data were able to perform new types of analytics like machine learning over data sources such as log files, data from clickstreams, social media, and internet-connected devices stored in the data lake.
Watch AWS Online Event Series On-Demand to uncover how you can harness the power of data and unlock new possibilities. This online series is designed to inspire and empower you to move faster, lower costs, and scale effortlessly.
Create Tomorrow with Data and Machine Learning
Whether it's creating advanced real-time recommendations for online gamers, getting products to market faster, or helping online shoppers automate repeat purchases, most businesses today are looking to leverage data and machine learning to innovate faster for customers. Discovering how other businesses are extracting value in data and machine learning will help you find the best use case for yours.

Who should attend
This event is for practical leaders who want to understand the latest trends in data and machine learning to equip themselves with the insights to drive change and accelerate innovation for their organization. Whether you are a CMO, CIO, Head of Customer Experience, New Product Development manager or IT manager, this session will open up new ways of thinking about customer innovation, made possible with the cloud.

Modernize Your Analytics and Data Architecture
As data grows exponentially, and becomes increasingly diverse, you need a different approach to collect, process, store, and analyze data. It is imperative to go beyond insights, from reporting on historical data to performing real-time analytics and machine learning to predict future outcomes. Learning how to design a modern analytics and data system will give you with the speed, agility, and flexibility to scale.

Who should attend
This event aims to enable builders with the right skills to design and deploy a fit-for-purpose data and analytics architecture. Learn how to build a robust data ingestion and processing pipeline, and ensure your analytics needs are met for present and future use cases. Whether you are beginning to build on AWS, or expanding your cloud practice, you can learn something new working with AWS.
---
Featured Data, Analytics, and Machine Learning Customers
More and more organizations are running their data and analytics workloads, and using machine learning on AWS than anywhere else. Customers like zipMoney, Netflix, Zalora, Haptik, Shaadi, Grab, and more are trusting AWS to harness the power of data.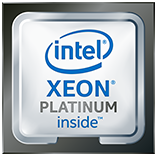 The performance of AWS, powered by Intel
When AWS customers require breakthrough speed and capabilities from their applications, they rely on the industry leading performance of Intel Xeon Scalable processors. The powerful combination of Intel-based hardware and AWS-enabled software provides for significantly improved performance from less power, easier compliance, and a dramatic reduction in total cost of ownership.
Data and Analytics: Whitepaper and e-Books
Creating a Modern Analytics Architecture
We hear from organizations all the time that they are looking to extract more value from their data but struggle to capture, store, and analyze all the data generated by today's modern and digital businesses. This whitepaper explains how organization can create a modern analytics architecture to collect, process, store, analyze and visualize their data, including predict future outcomes for better decision making.

Read the whitepaper to learn more about:

The challenge with existing data infrastructures
Designing the optimal data storage

The way forward in modernizing your analytics and data architecture

---
Harness the Power of Data
The key fact is that every organization has a growing data problem. First reactions often lead organizations to believe that the issue is related to business intelligence processes and tools. However, the real hurdle is the inability to simply assess the data that organizations already have.
This e-book explains how you can deploy fit-for-purpose analytics solutions (storage, processing, querying, analysis, prediction) to meet existing and future business and IT needs.

Read the e-book to learn more about:

Harnessing data by removing common data dysfunctions
Enabling critical business insights

The impact on real-time data availability for analytics
---
Further Training
Big Data on AWS: AWS Training and Certification builds your competence, confidence, and credibility through practical cloud skills. Through these trainings, you can deepen your skills in cloud-based Big Data solutions such as Amazon EMR, Amazon Redshift, Amazon Kinesis, and the rest of the AWS Big Data platform. Get started by exploring free AWS Digital Training and in-depth AWS Classroom Training today. Learn more »

Other Activities
AWS India Webinar Series
Welcome to the AWS webinar series dedicated to India. These webinars cover a range of business and technical topics aimed at providing you with up to date information on AWS.


AWS Podcast Series - TechChat
Keep informed of the latest AWS news, announcements, services and feature updates. Join our hosts, as they share expert tips and chats to the people pioneering, innovating and solving business challenges with AWS cloud technologies.

Start Building on AWS Today
Whether you're looking for compute power, database storage, content delivery, or other functionality, AWS has the services to help you build sophisticated applications with increased flexibility, scalability, and reliability.