May 11, 2022 | Stockholmsmässan
Thank you to all those who attended. We can't wait to welcome you back next year.
We would like to invite you to virtually attend the AWS Summit Online which will be held on the 29th June, 2022.

Bringing technologists together to connect, collaborate, and learn about AWS
Join the AWS Summit in Stockholm and learn how the cloud is accelerating innovation in businesses of all sizes. During this free, one day event, you will learn more about the AWS platform through breakout sessions that cover a wide range of topics from new services and architecture to performance and operations. You will also have the opportunity to hear directly from Nordic customers about their journey to the cloud.
So whether you are just getting started on the cloud or a proficient user, come and learn something new at the AWS Summit Stockholm.

AWS Summit Stockholm 2022 (0:58)
Agenda
7.45 - 8.45: Registration
9.00 - 10.00: Keynote
10.15 - 11.55: Breakout sessions
11.55 - 13.00: Lunch
13.00 - 16.40: Breakout sessions
16.40 - 17.30: Networking in Exhibition Area

Event highlights
50+ Sessions
With over 50 sessions available, there is something for everyone. Sessions topics include AI/ML, Analytics, digital transformation and more!

AWS DeepRacer
AWS DeepRacer gives you an interesting and fun way to get started with reinforcement learning (RL). Get started at the Summit.

Ask an AWS Architect
Speak to an AWS team member one-on-one and ask the questions you have on your mind.

AWS Training and Certification
Learn with help from AWS experts. Develop your skills and knowledge. Build your future with the AWS Cloud.

Startup Loft
Get in touch with leading Nordic Startups, meet the AWS Startup team, connect with peers and learn what startups build on.
Innovation Corner
Through tangible demonstrations, discover concrete solutions that can be created using AWS.

Public Sector Track
Get inspired by your peers from public sector organizations and institutions. Deepen your insights on data protection, AI/ML in education, digital health, and more.

Executive Track
Join other leaders for sessions on digital innovation, discussions and networking.

Keynote Speakers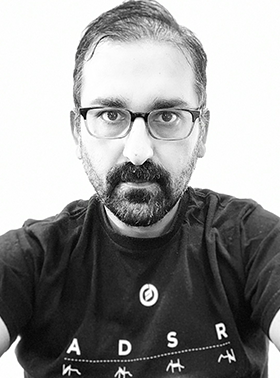 Deepak Singh
Vice President, Compute Services
Amazon Web Services

Josefine Boqvist
Head of Data & Analytics IT
Telia Company

Antti Koskelin
Senior Vice President & Chief Information Officer
KONE

Marielle Lindgren
Managing Director Benelux & Nordics
Amazon Web Services

Start building on AWS today
Whether you are looking for compute power, database storage, content delivery, or other functionality, AWS has the services to help you build sophisticated applications with increased flexibility, scalability, and reliability.