Personalize your customer experiences
Grow engagement, conversion, and revenue with machine learning
As the ability to deliver more sophisticated digital experiences has evolved over time, so has the expectation and demand from customers to receive a more personalized experience from the brands they engage with across retail, media and entertainment, travel and hospitality and more. Consumers today expect real-time, curated experiences across digital channels as they consider, purchase, and use products and services.
Machine learning (ML) can help organizations deliver highly personalized experiences, resulting in improvements in customer engagement, conversion, revenue, and margin and create differentiation in a digital world.
AWS offers machine learning solutions that deliver higher-quality personalized experiences for your customers across digital channels, all tailored to your business needs.

Benefits
Deliver better personalized experiences
Solve common problems like "popularity bias" (merely showing a customer the most popular products or content) and "cold start" (where no user, item, or content history exists), which dilutes the customer experience and ability to discover new items or content in an organization's catalog.

Increase customer engagement
Increase engagement and conversion by providing dynamic customer experiences and the optimal product or content recommendations using a blend of real-time user activity data and user profile information.

Personalize every touchpoint
Easily integrate personalization into your existing websites, apps, SMS, and email marketing systems to provide a unique customer experience across all channels and devices.

Customer stories
"We're focused on how we can use data to personalize and enhance the online fan experience for our clients through the Pulselive Platform. With Amazon Personalize, we're now providing sports fans personalized recommendations enabled by machine learning. We don't consider ourselves machine learning experts, but found Personalize to be straight forward and the integration was complete in a few days. For one of our clients, a premier European football club with millions of fans globally, we immediately increased video consumption by 20% across their website and mobile app. Their fans are clearly embracing the new recommendations. Leveraging Amazon Personalize, we will be able to further push the limits in building data driven 1-to-1 personalized experiences for sports fans everywhere."
Wyndham Richardson, Managing Director & Co-Founder - Pulselive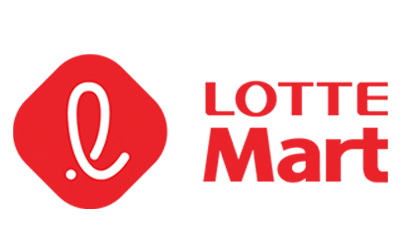 "To enable us to be more customer centric, scale our reach, and increase uptake by users, we turned to Amazon Personalize to enable over 600,000 users of our M Coupon mobile app to save on their in store shopping experience. By using Amazon Personalize, we have seen a 5x increase in response to recommended products compared to our prior big data analytics solution resulting in increased revenue per month. In particular, Amazon Personalize has increased the number of products that the customer has never purchased before up to 40%. The new recommendation service powered by AWS is the first of a much broader roll-out of AI technologies across our organization."
Jaehyun Shin, Big Data Team Leader - Lotte Mart

"Zalando's values revolve around customer focus, speed, entrepreneurship, and empowerment. We decided to standardize our machine learning workloads on AWS to improve customer experiences, give our team the tools and processes to be more productive, and push the needle in our business. Using Amazon SageMaker, Zalando can steer campaigns better, generate personalized outfits, and deliver better experiences for our customers. With this AWS-powered solution, our engineers' and data scientists' productivity has increased by 20%."
Rodrigue Schäfer, Director Digital Foundation - Zalando

"At Zappos, we are measurably improving the ecommerce customer experience using analytics and machine learning solutions that allow us to personalize sizing and search results for individual users while preserving a highly fluid and responsive user experience. With Amazon SageMaker, we can predict customer shoe sizes. AWS is our enterprise standard for ML/AI because AWS services allow engineers to focus on improving performance and results rather than DevOps overhead."
Ameen Kazerouni, Head of Machine Learning Research and Platforms - Zappos

Choose the right solution for your needs
AWS offers two approaches to implement an ML-based personalization solution. Depending on the stage of an organization's personalization journey, business landscape, and desired business outcomes, AWS has pre-trained AI Services or Amazon SageMaker. For organizations who want to get started with a pre-trained personalization solution, AWS offers Amazon Personalize, a fully managed service that leverages 20+ years of personalization experience at Amazon. Organizations that want to develop their own machine learning models for recommendation engines can use Amazon SageMaker, a fully managed service that helps data scientists and ML developers build, train, and deploy machine learning models quickly.

Amazon Personalize
Amazon Personalize enables developers to build applications with the same ML technology used by Amazon.com for real-time personalized recommendations – with no ML expertise required. Amazon Personalize automates many of the complicated steps required to build, train, and deploy a ML model, making it easy to develop applications for a wide array of personalization use cases, including specific product or content recommendations, individualized search results, and customized marketing communications. Amazon Personalize uses proprietary Amazon ML algorithms to create high quality personalization models that are customized to your data. Amazon Personalize is an approachable solution for app developers and therefore expands the reach of ML to a broader set of organizations, and provides an alternative solution to those with competing ML priorities.
Amazon SageMaker
Amazon SageMaker is a fully managed service that provides every ML developer and data scientist with the ability to build, train, and deploy machine learning models quickly. SageMaker removes the heavy lifting from each step of machine learning to make it easier to develop high quality DIY models. SageMaker provides several built-in machine learning algorithms, such as factorization machine and XGBoost, that are optimized for personalization that you can readily use to train and deploy ML models. You can also bring your own personalization algorithm or model to SageMaker or select from the hundreds of algorithms and pre-trained models available at the AWS Marketplace.
Resources
Offer your customers real-time personalized recommendations using machine learning
Amazon Personalize can now create up to 50% better recommendations for fast changing catalogs of new products and fresh content
Ready to get started?

Contact us
Contact us for more information on machine learning solutions for personalization.

Contact us

Get started on executing your personalization initiatives
The AWS Professional Services organization is a global team of experts that can help you realize your desired business outcomes when using the AWS cloud.

Learn more

Find a Partner
Contact the AWS Partner Network, to work with our global technology and consulting partners.

Get started