AWS Startups Blog | Most Recent Posts

Poker Champ and Primed Mind Founder Fedor Holz Is Bringing Elite Mindset Coaching to the Masses

March 23, 2018
Ambition has never been an issue for Fedor Holz. When he was barely out of his teens, he beat out 183 other pros to scoop up nearly five million dollars at the 2016 World Series of Poker in Las Vegas. Now he's the founder of Primed Mind, a tech offering that takes the experience of having a personal mindset coach and translates that into a series of two-part audio sessions.

What Is Deep Learning? A Primer with Bonsai's Mark Hammond

March 21, 2018
Over the past few years, the tech conversation has been dominated by references to AI and deep learning. Some people liken it to websites in 1995—everybody knew they needed one, but they didn't all know what they were. Today, there are a lot of people talking about AI without having a real grasp on how deep learning works or even what it means. So what is it, really?

Reddit CEO Steve Huffman on self-healing, diversity, and the site's evolution
March 14, 2018
Steve Huffman knows a thing or two about rebuilding. In 2015, the co-founder of reddit returned to the online community as its CEO 10 years after co-founding the site with his college roommate Alexis Ohanian—and following a series of interim leaders and unsavory episodes involving hate speech. He has since worked hard to rebuild employee morale and the company's image at a time when extremist views are center stage.

If you're interested in AWS, stop by the Loft.

The AWS Lofts are spaces where developers, engineers, founders, entrepreneurs, and tech enthusiasts can grab a coffee and build their startup in between educational sessions, and getting in-person answers to their AWS technical questions - at no cost. You can learn, share, Ask an Architect, attend a technical session, take in a business course, and try a bootcamp or self-paced labs.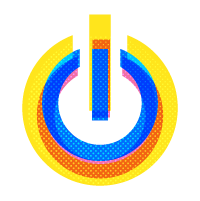 The no-cost program with AWS resources for startups.

AWS Activate is a program designed to provide your startup with the resources you need to get started on AWS. Join some of the fastest-growing startups in the world and build your business using AWS.

Giving EdTech Startups a Head Start

AWS EdStart helps entrepreneurs build the next generation of online learning, analytics, and campus management solutions on the AWS Cloud.

Mackenzie Kosut is the Principal Startup Evangelist at Amazon Web Services (AWS). Prior to AWS, he worked at Betterment, Oscar, Tumblr, and more. Mackenzie travels the globe seeking out groundbreaking startups on AWS, sharing the cool things they're doing through blog, live video, and social media. He's also a regular AWS keynote speaker for startups at global events.

Each month, we feature a set of AWS Hot Startups on the main AWS Blog, showcasing the cool things they're doing on AWS, in hopes that they will inform and inspire you to create your own business, products, and services. For December, we present 'A Year in Review,' highlighting the AWS Hot Startups we featured during the year. Please, follow the link to read it, and check back here each month for the latest AWS Hot Startups!