Contractors & remote employees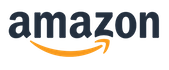 Amazon IT
The Amazon Client Engineering team manages and supports IT services within Amazon and is responsible for managing the company's devices. As Amazon brings on new subsidiaries, it saves money that would previously have been used for physical infrastructure. "We save millions of dollars for every subsidiary we onboard, because Amazon WorkSpaces can be deployed in many different Regions and the solution circumvents the need for physical logistics like shipping hardware and the buildout of network connections," Blackard says. Overall, Amazon WorkSpaces is expected to contribute to an annual savings of more than $17 million for Amazon across all use cases.
Read the Full Case Study - Amazon Speeds Desktop Deployment for 25,000 Global Workers Using Amazon WorkSpaces
FOX
When the COVID-19 pandemic began and countermeasures required many employees to begin working from home in early 2020, FOX Corporation (FOX) needed a reliable cloud-based solution that would enable it to deploy and customize over 5,000 remote desktops. What's more, the company needed to stay operational 24/7 to keep its stations on the air. FOX turned to Amazon Web Services (AWS) to quickly transition nearly its entire workforce to using Amazon WorkSpaces, a secure desktop-as-a-service solution. Using Amazon WorkSpaces, FOX developed the responsive, flexible remote desktop environment needed for its thousands of users. The AWS support team helped FOX anticipate and resolve issues during the early weeks of office shutdowns and remain online. By using Amazon WorkSpaces, FOX was able to overcome the challenges it faced and swiftly change the way thousands of its employees worked.

Read the Full Case Study - FOX Moves to Remote Work Swiftly and Securely on Amazon WorkSpaces
MAXIMUS
MAXIMUS is a leading provider of health and human services worldwide. MAXIMUS partners with state, federal, and local governments to provide communities with critical health and human service programs. MAXIMUS used Amazon WorkSpaces and to move 25,000 employees to a remote work environment.

DocuSign
DocuSign, Inc. pioneered the development of e-signature technology and helps organizations connect and automate how they prepare, sign, act on, and manage agreements. DocuSign uses Amazon WorkSpaces to enable contractors and temporary employees to securely work remotely.

"We have a mix of contractors and temporary workers spread out globally, which created a network headache and brought up security concerns with deploying VPN to non-trusted devices and sending, configuring, and retrieving hardware to/from overseas. We assessed multiple cloud-based solutions, but decided to deploy WorkSpaces. We can customize WorkSpaces based on individual users' needs, and it is the best solution to easily scale for our enterprise applications. We have 10x more users on our WorkSpaces deployment than in our trial with the solution we compared it to, and are paying the same amount. The cost savings with WorkSpaces are a huge benefit. As WorkSpaces is an AWS service, it offers a better integration with other DocuSign networks and systems in place. Using AWS services, we fully automated WorkSpaces life cycle from auto-deployment to auto-decommissioning, thus reducing operational burden of managing WorkSpaces"
Roman Rasskovski, Lead Systems Developer Engineer, from DocuSign

Otter Products
Otter Products produces internationally recognize protective products for smartphones and tablets. The OtterProducts team implemented Amazon WorkSpaces to virtualize their customer service environment, improve the on-boarding process, and enable remote employees.

"Otter Products made the decision to virtualize its customer service work environment years ago. We tested VDI on-premises first and found it wasn't cost effective, and required excessive labor and resources to operate. Otter Products worked with the AWS ProServ team to migrate 300 contact center agents onto Amazon WorkSpaces and are looking to expand deployments as their Desktop-as-a-Service (DaaS) environments matures. WorkSpaces is popular with our customer service agents because of its persistent nature vs an ephemeral VDI experience. WorkSpaces is a more reliable solution than traditional VDI, and its diverse clients will allow us to run it on a thin client, chrome book and/or IGEL in the future. WorkSpaces has also made on-boarding quicker. We can stand up a WorkSpace in minutes for a new employee without incurring a large cost. One benefit we are starting to see as an international company is for global employees. Otter Products has remote users that prefer working on WorkSpaces to overcome local connectivity challenges. We enjoy the consistency of the WorkSpaces experience and plan on expanding with its capabilities." - Richard Sonnen, Director of IT Infrastructure & Operations at Otter Products"
Richard Sonnen, Director of IT Infrastructure & Operations at Otter Products
PTW
PTW is a boutique games services company offering quality assurance, localization, customer experience, engineering and development services, and audio production services to customers globally. PTW uses Amazon WorkSpaces to achieve a flexible remote working environment.

"The pandemic accelerated our search for a sustainable work from home model for our Customer Experience department. We evaluated several options, and selected Amazon Workspaces because of the flexibility it offered. Our demand for CX agents fluctuates during the year, Amazon Workspaces allows us the ability to scale up or down quickly to mirror our business needs. We worked with APN partner SynchroNet to roll out Amazon Workspaces to over 600 agents across 3 major global regions in under 3 months.
We can now onboard new employees quickly using a bring your own device model. We are secured with WorkSpaces as our connection is encrypted, credentials are LDAP, and we have full SAML ADS IDS integration. Amazon WorkSpaces is a great platform for our business model."

Roland Lansbergen, Senior Director of IT and Information Security.

AXS
AXS is a digital platform for purchasing tickets to sports and entertainment events in the United States, and internationally. The organization deployed Amazon WorkSpaces to enable a remote working environment for their contact center.

"Our contact center is a critical lifeline for our customers to get support for various pre and post event issues. We needed a solution to virtualize the entire contact center environment when the pandemic started, including our web based and native applications. We considered VDI but ruled it out due to the complexity and time it would take to roll out. We had a week to move to a remote environment and with Amazon WorkSpaces we were able to get our contact center working remotely in a couple of days, it was a life saver. WorkSpaces also lets us remain compliant as it meets our security and PCI compliance needs. We were able to save budget by deploying onto various WorkSpace clients including Chromebooks with the ability to provide users more power when necessary using the different bundle options.
As we begin to open our offices up, WorkSpaces enables us to operate a hybrid work environment and scale as needed. We opened up a new training center in Dallas and agents can now log into their WorkSpaces from any workstation in the office or at home and be just as productive and secure. We were able to easily onboard 40 new staff in the last month and with WorkSpaces we are looking to expand even further." Kevin Cao - Vice President, Systems Engineering at AXS.com

Hays Recruiting experts worldwide
Hays are leading global experts in qualified, professional and skilled recruitment and provides its services worldwide in over 30 countries. Hays implemented Amazon WorkSpaces to enable a secure and remote working environment for its employees in Canada, the United States and Latin-America.

"When we began preparing for people to work outside the office, several of our employees did not have company issued devices to work remotely on at that time. We considered using an RDP solution but would have run into significant security risks, and we needed to ensure that our security would not be compromised. With Amazon WorkSpaces we were able to move 300+ people into a remote working environment in less than 4 days. Given that Amazon WorkSpaces supports multi-operating platforms and systems, our employees were able to connect to our network and access their desktop applications as normal no matter on what devices they are working from. WorkSpaces provided everything, it's a 1 to 1 solution to a physical desktop in the office and provided everything we needed and more."
- Robby Chedie, IT Service Delivery Director, HAYS Recruiting experts worldwide

MRS BPO
MRS BPO offers Accounts Receivables and Back Office Solutions to help organizations improve ROI through compliant collections. MRS BPO uses Amazon WorkSpaces to enable contact center employees to work from home, and has created a competitive advantage to help assist their global partners.

"Being tech forward thinking makes us a bit of an outlier in our industry, but it has helped us grow our business tremendously. Amazon WorkSpaces was a game changer for us. It offered a better solution to deploy cloud desktops and move away from a cumbersome VPN with our partners in India. The solution has provided us a way to connect all of our systems while adhering to industry security standards as our secure data stays on our network instead of partners local devices.
We are a human capitol focused business. We operate multiple call centers with over 800 people to work with clients. Call centers are packed so we had to be ready to get people out of the when the COVID-19 pandemic began. Amazon WorkSpaces was perfect solution for enabling work from home and working with our clients remotely. We got 95% of our staff working from home in 13 days. We had hoped for 50% of our clients to take to the solution, however an overwhelming majority of our clients implemented the solution and in about 5 days we connected Amazon WorkSpaces to 9 different organizations systems flawlessly."
Chris Repholz, Chief Growth Officer, MRS BPO

Atlanticus
Atlanticus utilizes proprietary analytics and a flexible technology platform to enable financial institutions to provide various credit and related financial services and products to consumers. During the pandemic, Atlanticus moved to Amazon WorkSpaces to enable its contact center Agents to work across the globe securely.

"We had been operating with an on-premises solution for 17 years. As we moved to leverage third parties to aid in our servicing, we first piloted WorkSpaces to work with our partners securely. The pandemic accelerated our proof of concept, and we began using WorkSpaces on a large scale to provide 1,600 call center Agents greater flexibility to continue their work. We feel fortunate that we were able to get everyone who couldn't get back to the call center a WorkSpace, enabling them to continue operating efficiently and safely. With WorkSpaces, contact center employees can access a familiar windows environment with access to the applications and programs they were accustomed to.
We noticed other global companies were facing challenges serving different geographical locations. Still, we maintained our ability to stream WorkSpaces and necessary applications to our global agents and business partners without issue. Our WorkSpaces users maintain access to the corporate network documents, which is beneficial for an agent while servicing a customer. If an agent wants to save a process, document or utilize Window's functions they can still personalize their Workspaces windows experience. WorkSpaces has been fluid for us and today is our solution 100% for our partners, developers, and corporate users."

Hall Fleming, Systems Architect, Production Support Team, Atlanticus

Acuity Knowledge Partners
Acuity Knowledge Partners is a leading provider of high-value research, analytics and business intelligence to the financial services sector. The organization supports 350+ financial institutions and consulting companies through their specialist workforce of over 3,000 analysts and delivery experts across their global delivery network. Acuity uses WorkSpaces to enable work for home for over 1800 employees and for its Digital solution initiative.

"One of our major IT strategies at Acuity is to move to the cloud. The pandemic sped this process up and we were able to move 1800+ employees to a work from home environment using Amazon WorkSpaces. Maintaining business service continuity to our customers was our top priority without compromising the safety of our employees. We operate using a BYOD strategy that allows analyst and developers to access applications like Reuters and Bloomberg, or connect to client devices securely with WorkSpaces. As the data does not live on the local device our developers and end users can operate from home as securely as we did from our 7 global operational centers"

Pushpa Krishnappa, Associate Director, Acuity Knowledge Partners

Enova
Enova International provides online financial services to non-prime consumers and small businesses. The Company uses proprietary technology, analytics, and customer service to evaluate, underwrite, and fund loans. Enova International serves clients globally using Amazon WorkSpaces to enable it's work-from-home strategy.
"We needed to quickly develop and implement a work-from-home solution for 600 office-based contact center workers. The solution needed to support secure remote access from workers' personal devices, in addition to company issued laptops. Extending Enova's existing on-prem VPN to support new work from home users was ruled out quickly as an option, since it would not scale up time to meet this new business need.
Enova IT leveraged a single Amazon Linux image containing a softphone app and web browser to easily deploy WorkSpaces to its 600 contact center workers in 1 week. The WorkSpaces solution also enabled workers to access Genesys with their personal devices to reduce the number of company laptops to be purchased and provisioned. "Enova leadership credits Amazon WorkSpaces as a major reason for our company's resiliency during the Covid-19 pandemic. Our IT team's ability to quickly respond by rolling out a new work-from-home solution based on WorkSpaces resulted in no interruption to our contact center operations." - Jeff Bagnall, Director, Infrastructure & Technology Operations, Enova
Corte dei Conti
Corte dei Conti (CDC), or the Court of Auditors, is responsible for auditing and overseeing the accounts and budgets of all public institutions in Italy.

Corte dei conti (Cdc), or the Court of Auditors, is responsible for auditing and overseeing the accounts and budgets of all public institutions in Italy. Cdc wanted to move away from time-consuming management of physical IT, and change the way their 3,000-plus employees work, enabling them to access applications from anywhere, on any device, while ensuring that the safety of data was not jeopardized. To implement this program, Cdc turned to Amazon Web Services (AWS) and AWS Advanced Consulting Partner XPeppers to adopt a virtual desktop infrastructure (VDI) solution based on Amazon WorkSpaces. The solution allows Cdc to meet Italian government security and compliance regulations, improve productivity, speed up decision making, and manage costs. You can learn more by reading the full case study.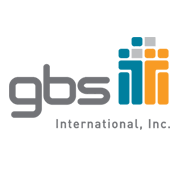 GBS International
GBS International is a global brand that offers vacation ownership experiences with partnerships around the world. GBS works with some of the most well-known brands in the vacation industry and due to COVID-19, needed to respond to the global change and maintain business continuity. In order to do this and de-risk their operations, GBS International worked with Nub8 to deploy Amazon WorkSpaces, enabling its employees to work remotely.

"The vacation industry was effected by the COVID-19 pandemic and in order to maintain business continuity we needed a solution that would allow our employees to access our CRM and PBX platform remotely. We worked with Nub8 to assess the organization and develop a plan to enable over 160 employees to work remotely via Amazon WorkSpaces. With Amazon WorkSpaces we eliminated the complexity of managing hardware inventory, different OS versions and patches, and simplified our desktop delivery strategy. Nub8 helped us deploy all of our WorkSpaces in under 48 hours, which allowed us to continue business as usual as fast as possible. GBS International has employees around the globe and WorkSpaces provided us a solution that could support our employees in different geographies. We will continue to integrate WorkSpaces in additional areas of the company as we move forward. We were able to ensure our business was running in the midst of the pandemic and save 50% versus traditional VDI solutions."
Orlando Campanioni, IT Director, GBS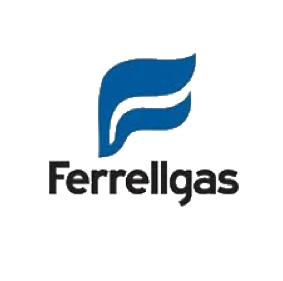 Ferrellgas
Ferrellgas is an American supplier of wholesale, commercial and retail propane with corporate operations in the Kansas City suburbs of Liberty, Missouri and Overland Park, Kansas. Ferrellgas uses Amazon WorkSpaces to enable their remote workforce and BYOD strategy.
"Ferrellgas needed to move quickly to provide a remote desktop environment for corporate office users. Additionally, due to COVID lockdowns in municipalities across the country, there was a need to provide Customer Service employees the ability to work from home. The technology team easily scaled-up our existing WorkSpaces environment to support over 250 new corporate and customer support users in a month. Many of our employees reside in rural areas with low bandwidth internet connectivity but we were still able to enable access to ERP, contact center, mapping, and productivity applications. As a result, our remote users have experienced application speeds of up to 85% faster than traditional VPN access. In many cases this has provided a boost in user productivity and satisfaction." - Damon Carrasco, Vice President of Technology, Ferrellgas
Ayuntamiento de Alcobendas
Alcobendas City Council, as a public organization, is responsible for the management of the municipality of Alcobendas in Spain. It provides public services to over 117,000 citizens. In order to better manage the services they provide and move the organization forward they decided to adopt a cloud first strategy with AWS. Alcobendas City Council enables teleworking for its public servants by provisioning and standardizing workstations with Amazon WorkSpaces.

"Our goals were to enable teleworking for Alcobendas public servants and reduce the management load on our City Council IT professionals. We partnered with Itera Process to implement Amazon WorkSpaces which enables the telework modality, allowing our users to perform their work functions from any location and increase work-life harmony. We also used WorkSpaces to solve our IT management problem, there were too many computers to provision for our IT professionals. We had 10 professionals serving over 1500 public servants and provisioning over 1900 laptops. What took days to provision computers is now done in minutes with Amazon WorkSpaces! We chose WorkSpaces because it was the only solution that worked in which you can forget about managing on-premise infrastructure. As a result, we improved our IT processes and increased the lifecycle of public servants' workstations."
Sergio Caballero Benito, Director General de Informática (CIO), Ayuntamiento de Alcobendas.
Environmental Management and Planning Solutions
Environmental Management and Planning Solutions, Inc (EMPSi) is a nation-wide consulting firm committed to changing how people think about the world by solving complex environmental problems. EMPSi uses Amazon WorkSpaces to host its software and applications and enable a remote work environment.

"Our team was limited by bandwidth in different locations and we needed to find a way to get our GIS team to be able to work on the same data sets congruently without pause. With Amazon WorkSpaces we were able to consolidate our license and software in one place and roll out images to our users that are powerful enough to run our intensive GIS applications. AWS Partner ScaleCapacity made this possible by working with us to design and implement this solution. Through AWS we have removed geographic and bandwidth limitations for our team. Because WorkSpaces enables us to implement a BYOD strategy we have been able to save money from issuing expensive laptops and replacements. Moving to WorkSpaces has provided us with increased flexibility for our users, within a few minutes we always have the option of scaling up users processing power and integrating FSX has made it easy to access and share files." – Bill Bicknell, IT Manager, EMPSi



ChicagOne, LLC
ChicagOne, LLC manufactures and distributes rolling shutters throughout North America & the Caribbean. The shutters are both security and extreme weather. ChicagOne, LLC used Amazon WorkSpaces to migrate from an on-premises solution to a cloud based solution and enable remote work.

"We had issues with our on-premises server network, if a server goes down or has a hardware issue it is costly to remedy. We worked with AWS Partner ScaleCapacity to move our software and network to the AWS cloud and we operate our manufacturing and product software using Amazon WorkSpaces. Running on a cloud-based solution is new for our industry, however we were pleased that everything we need to do can run on WorkSpaces." – Darryl A. Hicks, ChicagOne LLC, Director of Operations



CMC Property Services
CMC Property Services provides commercial property services across Australia and New Zealand, serving customers in the commercial, government and education sectors.

"Amazon WorkSpaces allows us to quickly add new office locations and facilities support staff, which are required to successfully grow our business. In the past, opening a new office required a significant IT capex investment and took three to six months of planning. With Amazon WorkSpaces, we are able to save money on capex, and we can open a new location in days. Amazon Web Services has helped us accelerate the pace of growth for our business."
Elly Krommidas, Managing Director - CMC Property Services

VDI replacement
Old West Investments
Old West Investments was having trouble with its on-premises managed service provider (MSP). The MSP's technical debt, unclear licensing fee structure, and complex management environment led Old West to decline a multiyear renewal contract, which meant that the company had to find a new option fast. Old West worked with Advanced Consulting Partner RedNight Consulting (RedNight), which connected the company to Amazon WorkSpaces. Within 2 weeks Old West was set up and realized a seamless connection with its mission-critical backend applications, including Bloomberg Terminal. They were able to outsource technical debt, instead of having bulky servers and tech infrastructure taking up space in its office setting, Old West now has everything it needs on the cloud.
Read the Full Case Study - Old West Achieves Essential Savings and Efficiency Using Amazon WorkSpaces
Ītegria
ĪTEGRIA is committed to providing a fast, compliant, and secure technology service for registered investment advisors (RIAs). In 2014, ĪTEGRIA decided to migrate from its on-premises data centers to a more scalable cloud environment. "One of the major problems with housing your own data center is constantly keeping up with technology and adding resources as your client base grows," says Richard Mabbun, ĪTEGRIA CEO and managing partner. "For the power users in the environment, adding applications meant increasing hardware and software resources. They started facing limits with respect to memory and CPU."
ĪTEGRIA decided to migrate to a cloud desktop environment and turned to Amazon Web Services (AWS). Its use of Amazon WorkSpaces—a managed, secure desktop-as-a-service (DaaS) solution—helped propel the company's growth, enabling it to land a place on the Inc. 5000 list of fastest-growing companies from 2016 to 2020. ĪTEGRIA's new standards of resiliency, reliability, and uptime, enabled by Amazon WorkSpaces, have increased customer satisfaction and helped its new customer acquisition skyrocket.

Globe Telecom
Globe has had a cloud-first policy in place since 2014 and is using the Amazon Web Services (AWS) Cloud for key workloads. Globe's engineers decided to explore Amazon WorkSpaces desktop as a service (DaaS) to run its RPA bots, and formed a team of five dedicated to quickly test and launch the project. Within a week, the team had conducted a successful proof of concept (POC) deploying five bots on Amazon WorkSpaces.
Within four months, Globe launched over 200 bots on Amazon WorkSpaces instances. Thanks to the proven reliability and security of AWS, these four months were spent optimizing bot design rather than setting up infrastructure. Bernaldez estimates that if they had to manage the infrastructure in-house, it would have taken an additional two months just to set it up, seek validation, and undergo security checks.

MediRevv
MediRevv is a healthcare revenue cycle management company who works exclusively in healthcare helping hospitals, large physician groups, academic medical centers and health systems grow more cash and keep more patients. Offering end-to-end revenue cycle management, patient pay early out, insurance accounts receivables follow-up and medical coding services, their mindset guides their everyday approach to create a constant balance among partners, people and performance. With increased rapid growth, MediRevv, worked with APN Partner Involta to migrate from an on-premises VDI to Amazon WorkSpace's cloud desktop solution.

"Our company had nearly quadrupled in size and the on-premises VDI solution was not able to grow with us and we were unable to spin up enough instances as quickly as we needed. We worked with our strategic partner Involta to deploy Amazon WorkSpaces as our new solution. With Amazon WorkSpaces we are able to support our continued growth, ensure business continuity during a pandemic and save on capital expenditures to expand an on-premises solution. We have now seen a significant decrease in direct link and VPN redundancies and are utilizing zero clients that require less repair and maintenance than traditional desktops and laptops. We were not expecting to be in the midst of a pandemic. With Involta's support and Amazon WorkSpaces, we were able to migrate to a remote work model in 48 hours and still maintain access to all standard business suite applications, EHR, and revenue cycle software platforms and work with our clients systems." - Jason Smith, Vice President of Technology and Compliance, MediRevv

Johnson Lambert
Johnson Lambert LLP is a niche-focused public accounting firm, focused on serving distinct industry niches. The firm provides audit, tax, and advisory services to a national and international client base. Johnson and Lambert worked with APN partner Privo to migrate their desktop solution to a secure VPC with Amazon WorkSpaces.

"We were struggling with an inconsistent and slow solution that was difficult to manage. We began working with Privo to migrate to Amazon WorkSpaces and our employees can now access their full suite of applications on zero client devices, Chromebooks, and traditional PCs. Being in an industry with seasonal and contractor employees, we needed to be able to scale quickly and easily. We can provision an employee a WorkSpace in as quickly as 15 minutes and even define what these employees have access to in their WorkSpace. Having all the data stored in a VPC keeps data secure and off of their local device. Working with Privo has allowed us to utilize services like Amazon WorkSpaces move faster and more securely."
David Fuge, CIO, Johnson Lambert

CAMPUS Construction Management
Campus Construction Management Group Inc. is a premier construction management firm. The firm provides a wide range of services and specializes in construction management for educational facilities throughout New York state. Campus Construction Management turned to Innovative to implement Amazon WorkSpaces to replace their VDI solution and increase their productivity.
"Our legacy VDI solution had issues we could not continue forward with, for example if one user had high CPU usage it would take the server down for everybody. We were deciding between purchasing all new on premises hardware or moving to Amazon WorkSpaces. We decided to use WorkSpaces because of its ease of deployment and ease of onboarding new employees. We worked with an APN partner, Innovative, and they helped us get set up with WorkSpaces and are our ongoing support team. After implementing Amazon WorkSpaces we have seen onboarding time go down from hours to 10-15 minutes. Some of the applications we use on WorkSpaces are Microsoft Office, Sage Estimating, and Sage Accounting. We have employees at up to 20 different sites at a time and one of the advantages of WorkSpaces is that it can support all those employees, and if one employee needs more CPU they can do that without bringing down the system. Amazon WorkSpaces has become our default solution across the company, we don't even have the need for VPN anymore, everyone in our company has a WorkSpace by default."
John Langdon, Project Estimator, Campus Construction
Windows 10 migration
Origlio Beverages
Origlio Beverages is a wholesale beverage distributor dedicated to providing its customers with superior products, customer service and professionalism.
"With Windows 7 approaching end of life and our aging end-user equipment, we needed a solution. Amazon Workspaces allowed us to replace our entire fleet of laptops and desktops in a matter of weeks. Privo and AWS helped us reduce our onboarding time by 90% and our overall operational costs by 30%. Not only are we seeing cost savings, our security profile has never been better. Encrypted, Scalable and Easily Managed. None of this was as straightforward and achievable until we moved to Amazon Workspaces."

- Dan Mawn, Director of Information Technology at Origlio


Computer labs
Autodesk
Autodesk makes software for people who make things. If you've ever driven a high-performance car, admired a towering skyscraper, used a smartphone, or watched a great film, chances are you've experienced what Autodesk customers are doing with Autodesk software.

Autodesk University is a series of conferences where thousands of professionals from the architecture, design, manufacturing, and media industries meet for learning and skills development through classes, workshops, presentations, and interactive galleries. Autodesk uses Amazon WorkSpaces to run on-site training labs at its Autodesk University events. Instead of renting physical hardware, Autodesk uses Amazon WorkSpaces to host its virtual workstations on low-cost zero clients, improving setup efficiency, reducing its carbon footprint, and saving money.
Secure access
Arizona State University
Arizona State University is a leader in higher-education institutions in the United States. The university places special emphasis on research and innovation, a unique student experience, and an elite athletics program. Arizona State University uses AWS services to support nearly 119,000 students attending the school. ASU sees benefits in the secure access it gets by using Amazon WorkSpaces.

"We moved to WorkSpaces because we were looking for a secure way for users to access our AWS Data Lake Environment while providing them with a high-quality user experience. We use Amazon WorkSpaces as a gateway to utilize BI applications querying and reporting against our data lake and other AWS environments. With WorkSpaces our users can securely access various data sources and we can control who we give access to and what tools and level of access each user gets. We have provisioned several hundred WorkSpaces and have recognized benefits that the WorkSpaces technology provides such as flexibility, scalability and secure access."
John Rome, Deputy CIO, Arizona State University (ASU)

Worldwide Express
Worldwide Express (WWEX) turns the complex world of shipping logistics into simple and easy-to-understand solutions. As the largest non-retail UPS Authorized Reseller in the country, 90,000+ businesses of all sizes trust their shipping needs to WWEX and its sister company, Unishippers. WWEX and Unishippers use Amazon WorkSpaces for several workloads, including ERP access, developer environments, and as bastion hosts.

"Over the last year we have been building on AWS which has improved our flexibility, scalability, and reliability. However, we needed a way to increase security for production workloads — as one measure to further limit administrative access, we chose to employ hardened bastion hosts. While working in our own data centers, we would normally rely on a single server running Microsoft Remote Desktop Services (RDS). This model changed when we moved to AWS as we could move towards a dynamic desktop-as-a-service (DaaS) solution. Amazon WorkSpaces offered several benefits over a traditional monolithic model.
To start, pay-as-you-go pricing. Purchasing large windows servers to support dozens of RDP sessions would have been too expensive to run constantly when our staff aren't always logged in. And, because Amazon WorkSpaces is a managed service, it handles many of the cumbersome processes associated with Windows servers and RDP. We can start and shut down WorkSpaces in a single click, re-provision a WorkSpace to a known good bundle at any time, and multi-factor authentication worked out of the box. All of this lowers the attack surface for our administrative bastion hosts and expedites maintenance schedules."
Jason Miller, Cloud Architect - Worldwide Express

EVA Air
By using Amazon WorkSpaces, EVA Air controls the access that external IT contractors have to its proprietary data and resources from remote locations. As a five-star airline, EVA Air is consistently ranked as one of the world's best and safest. EVA Air uses Amazon WorkSpaces for its virtual desktop environments.

EVA Air looked to create virtual desktop environments for its contractors and evaluated several desktop-as-a-service vendors. The airline even considered building its own on-premises solution but found it too costly. Eventually, it chose Amazon Web Services (AWS), which impressed the business with its proven track record of reliability and stability, as well as the breadth and depth of its services. "AWS struck us as a highly mature service with stellar customer support," says Eric Chiu, IT manager at EVA Air.

Decisyon
Decisyon, Inc. provides enterprises, manufacturers and global brands with collaborative business software solutions that integrate analysis, planning and execution all in a single environment. Decisyon App Composer™ (DAC) is a no code, visual "drag and drop" development environment for rapidly building Industrial Internet of Things (IIoT) applications. DAC enables users to visually design, modify, and deploy scalable industrial grade IIoT solutions without having to integrate multiple, disparate applications or learn to code. Since 2014 Decisyon has been using Amazon WorkSpaces.

"Decisyon began using Amazon Workspaces in 2014. The operational objective for this effort was to enable the use of our Decisyon App Composer tools in a sandboxed development environment to perform Minimal Viable Product (MVP) and App creation in a safe and scalable mode. We saved 30% in time savings in recreating testing environments to solve customer support issues. Our technical objective was to have an easily automated Decisyon App Composer (DAC) development environment to reduce the costs for maintaining, updating and deploying our Digital Factory Apps. With WorkSpaces, we saved 20% on in time saving for project development and remote debugging. Amazon Workspaces provided our developers and consultants with lower total cost of ownership, enabling flexible usage of multiple concurrent DAC development environments."
- Massimiliano Pane, CTO, Decisyon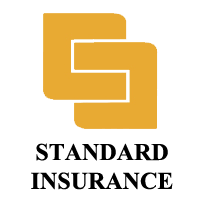 Standard Insurance
ISSI Corp. is a subsidiary of Philippine-based Standard Insurance, providing outsourcing services to US insurance companies.

ISSI migrated from physical desktops to Amazon Workspaces as its primary virtual desktop solution. These virtual desktops are linked to its clients' insurance systems via a secure connection to US insurance data centers. By adopting Amazon WorkSpaces, it has reduced desktop maintenance to minutes instead of hours, and now it takes 20 minutes on average to provision a new WorkSpace. As a business process outsourcing company, ISSI Corp. has simplified its IT needs by using Amazon WorkSpaces in an Amazon Virtual Private Cloud (VPC), essentially lowering its CAPEX requirements by 25 percent in a pay-as-you-go pricing model. Running Amazon WorkSpaces has also given ISSI Corp. an added benefit: it meets Business Continuity Program-readiness as its workforce can easily log into their Amazon WorkSpaces and serve customers from their other offices.
Lunar
Lunar is a Danish cloud-based bank that is expanding in the Nordics. It is a 100% digital bank that makes it easy for customers to manage and make the most of their money. In order to ensure they meet high security and compliance standards; their customer support team uses Amazon WorkSpaces as their scalable solution.

"Our focus is to be a bank of the future. Amazon WorkSpaces allows us to meet the security and compliance standards in Denmark, and ensure our compliance when we re-launch in Sweden and Norway in the near future. When we are providing technical support to customers it is important that their data stay safe and secure and WorkSpaces helps us to do this. The scalability feature is great and allowed us to maintain business continuity when the COVID-19 pandemic began. Our employees had to move to a work from home model, and we were able to operate as normal by providing our employees WorkSpaces. Our employees can access their tooling applications as if they were in the office to provide customer support and we do not have to worry about data leaks or customer data living on the local device." - Thomas Jacobsen, IT Compliance and Security Lead, Lunar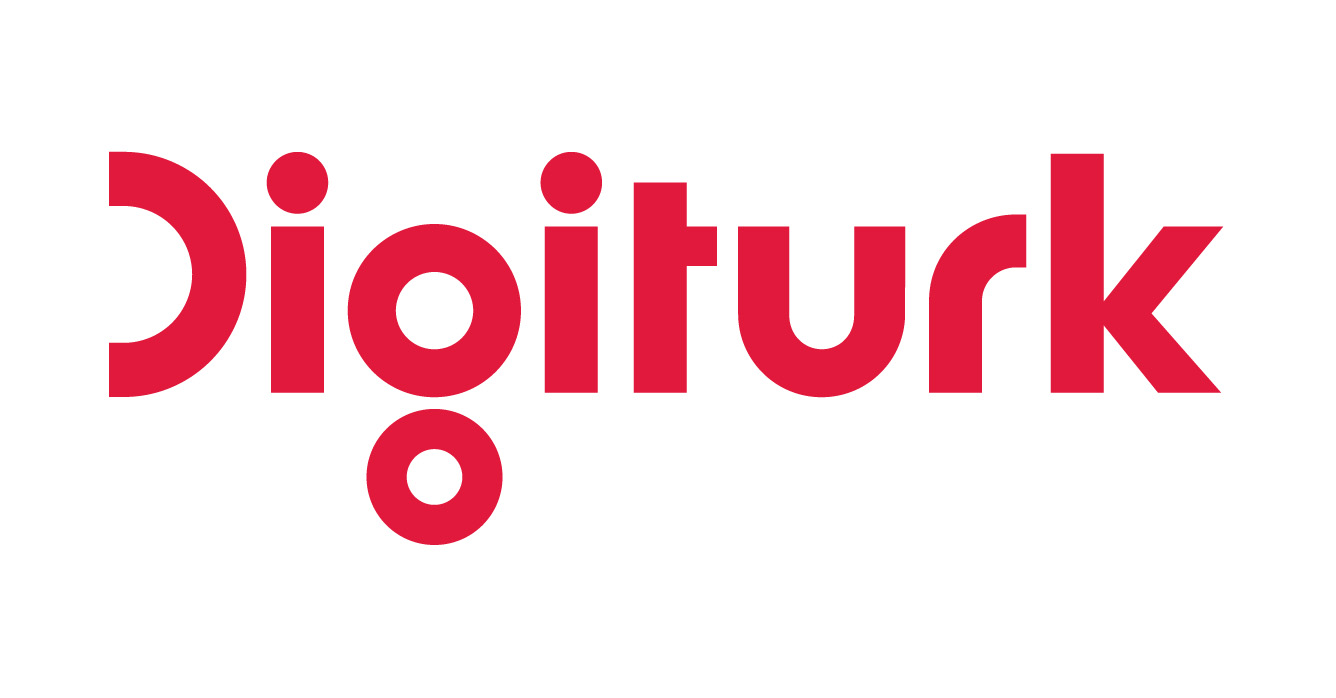 Digiturk
Digiturk is the biggest OTT/Pay TV operator in Turkey offering a premium mix of sports and entertainment content around 200 channels. Digiturk integrated Amazon WorkSpaces into the organizations AWS Cloud infrastructure in 2017. Today the company continues to use Amazon WorkSpaces to provide a secure, managed, cloud-based virtual desktop experience to their remote workers.

"Digiturk started using WorkSpaces in 2017. We needed a way to allow our remote workers from multiple locations within 8 different countries to securely access Windows Form applications. Since these applications contain business sensitive data, we needed to ensure data does not leave our Amazon Virtual Private Network (VPC). We evaluated VDI options however Amazon WorkSpaces offered unmatched cost, performance and security advantages. WorkSpaces eliminated the complexity in managing hardware inventory, OS versions and patches, which allowed us to save hundreds of engineering hours yearly." - Veysel Faruk, Site Reliability Engineer Team Lead, Digiturk

eLaw
eLaw provides legal professionals an electronic case tracking and document solution to over 150,000 customers. eLaw pivoted to a Bring-Your-Own-Device policy, in order to address concerns about security the organization implemented WorkSpaces as a secure solution to protect file data.

"Our company runs a cloud only and platform first strategy. By working with AWS partner Axcess IO' we were able to combine Amazon WorkSpaces, Directory Services and FSx for Windows File Server and we have created a Platform-as-a-Service Solution. Our two requirements were to implement a remote workforce and secure access to our production data in the AWS Cloud. The cloud only strategy eliminated the complexity of a Hybrid cloud solution and connecting to Amazon FSx for Windows File Server from Amazon WorkSpaces provided a smooth transition from on premises to the AWS Cloud with fast, secure shared storage to thousands of legal professionals. We saw increased reliability and scalability, with no disruption to our applications or production data (file and SQL Server). We no longer worry about protecting file data on individual laptops." – Vic Kanwar, CIO, eLaw LLC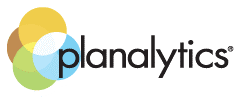 Planalytics
Planalytics, Inc. is a global leader in Business Weather Intelligence®, delivering comprehensive weather analytics available to help organizations make stronger business decisions. Through advanced weather analysis technologies, planning and optimization solutions and industry-specific expertise, Planalytics helps companies accurately assess and measure weather-driven impacts and effectively manage the never-ending variability of climate.
"Planalytics began using Amazon Workspaces in 2016. The business objective for this effort was to enable the use of our existing Windows-based tools in an isolated sandboxed environment to perform data cleansing and preparation. Our technical objectives were to have a light-weight, easily automated Windows environment with minimal administrative overhead. Amazon Workspaces provided this with a much lower total cost of ownership and enabled easy, on-demand scaling for times when our staff needed to run multiple concurrent data analysis workloads."
– Derron Simon, Chief Operating Officer, Planalytics
WorkSpaces partners
Ahead
AHEAD helps enterprise customers simplify IT through innovation by leveraging its Cloud Delivery Platform and Innovation Framework.

CloudHesive
CloudHesive is a cloud solutions consulting and managed services provider with a focus on security, reliability, availability and scalability. CloudHesive services help companies reduce their operating costs and increase productivity while improving their cloud security posture by deploying their mission critical workloads onto the CloudHesive Fabric.

Consegna Cloud
We assist our clients by providing them with a fit for purpose Cloud experience. Our approach is a completely collaborative one, which recognizes each client's unique requirements and challenges. We provide a customized Cloud strategy, formulate an outcomes-focused Cloud migration roadmap, and offer support to our clients every step of the way.

Nuvens
Nuvens is a London based IT consultancy practice helping clients maximize their investment in the public cloud. As consultants, we have managed DEC servers, survived the millennium bug, created and supported private clouds and are now building the future in AWS. We specialize in delivering Amazon WorkSpaces into the finance and services industries.

Olikka
Olikka is a first-class System Integrator and Tech Services provider serving medium to large corporates, government and global enterprises. We help our customers to transform their business systems and infrastructure through a mix of smart design, cloud integration and artificial intelligence. We deliver great solutions with an awesome user experience.

Privo
Privo is a rare AWS consulting firm with offices in Boston, Northern California, and Maine. We help clients architect, migrate, monitor, manage, secure, and optimize their AWS workloads, so they can focus on innovation. What makes us unique is our small-team consulting approach. We serve a broad range of industries including life sciences, financial services, and more.

RedNight Consulting
RedNight Consulting is specialized on cloud migrations for SMBs that are tailored to each company's individual requirements. Through our comprehensive process of auditing, diagnosing, planning and executing cloud needs at every level, we can approach solutions anywhere from service selection, migration support, cloud implementation to ongoing cloud management and beyond.

Serverworks
Serverworks has been certified as APN Premier Consulting Partner for 4 years and has supported more than 3900 projects (Jan. 2018). Capabilities include, technical feasibility assessment, migration to AWS, and MSP service, and includes 24 x 7 monitoring & support. Also provides Cloud Automator, a Saas Solution, which enables customers to manage AWS services in a most cost effective manner.

SynchroNet
Enterprises and partners both look to SynchroNet to provide leading-edge technology solutions with a high level of care. We align people, organizations, and partners with the right technology; leveraging our Amazon Web Services End User Computing focus to deliver results. We provide the leadership, experience, collaboration, and validated processes vital to your success.

Innovative
Innovative partners with small to medium-sized businesses to securely deploy, manage and maintain Amazon WorkSpaces and Amazon AppStream 2.0. Our team of certified Cloud Architects have the skills and expertise to deliver innovative end-user computing with an unmatched customer experience.

Virtusa
Meet Virtusa's Desktop-as-a-Service (vDaaS) service offering. vDaaS leverages Amazon Workspaces to help you in your EUC transformation journey by combining the best that traditional EUC has to offer with the power, scalability, security, and flexibility of cloud. Migrating your EUC workloads to the cloud not only helps address the common VDI-related considerations, but it also helps make your end-user experience better, faster, more secure, and better optimized across the board.