Contractors & remote employees
Amazon IT
The Amazon Client Engineering team manages and supports IT services within Amazon and is responsible for managing the company's devices. As Amazon brings on new subsidiaries, it saves money that would previously have been used for physical infrastructure. "We save millions of dollars for every subsidiary we onboard, because Amazon WorkSpaces can be deployed in many different regions and the solution circumvents the need for physical logistics like shipping hardware and the buildout of network connections," Blackard says. Overall, Amazon WorkSpaces is expected to contribute to an annual savings of more than $17 million for Amazon across all use cases.
Read the Full Case Study - Amazon Speeds Desktop Deployment for 25,000 Global Workers Using Amazon WorkSpaces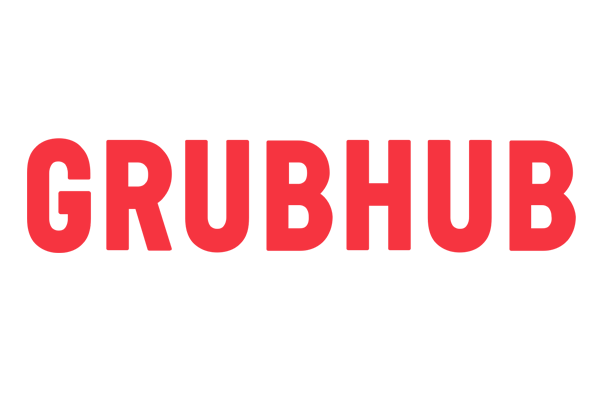 GrubHub
"GrubHub, Inc. is a billion dollar food-service online and mobile platform featuring the largest and most comprehensive network of restaurant partners in the US. As an essential business to support local restaurants and promote the safety of our drivers, GrubHub leveraged Amazon WorkSpaces to ensure business continuity and support the safety of our employees by moving all departments to a Work From Home (WFH) model. The Corporate Cloud Services team at GrubHub was able to scale from a handful of Amazon WorkSpaces to over 1,200 in two days. Amazon WorkSpaces easily accommodated our real-time customer communication and contact channels allowing 100% of our workforce and new employees to be WFH, accelerating our BYOD (Bring Your Own Device) strategy. GrubHub will be able to sustain our high-quality standards for customer service during this uncertain time while having the ability to scale up or down quickly based on new information and changing work patterns. GrubHub now has the flexibility to control cost and scale this virtual desktop environment to meet the current needs and future needs of our customers, restaurant partners, and drivers for whatever comes next."
Justinian Fortenberry, Chief Information Security Officer –Grubhub Holdings, Inc.
Endemol Shine Nederland
Endemol Shine Nederland is a world leading creator, producer, and distributor of multiplatform entertainment with a portfolio that includes American Idol, Big Brother, MasterChef, Man vs. Food, The Biggest Loser, and Wipeout.

"With Amazon WorkSpaces, we can provide new workers with a Windows desktop and the applications they need within hours instead of days. Amazon WorkSpaces makes it easy for workers to use their preferred device and for Endemol Shine Nederland to maintain our security requirements. Because Amazon WorkSpaces is cost effective and requires no upfront payment, we have been able to save 30 percent of our desktop operations costs and 70 percent on capital expenditure."
Leon Backbier, IT Manager - Edemol Shine Nederland
Kyowa Kirin
A major subsidiary of Japan-based Kirin Holdings, Kyowa Kirin is a global specialty pharmaceutical company that performs technology-driven drug discovery to produce medicine in four therapeutic areas: nephrology, oncology, the central nervous system, and immunology/allergy. The orngaization uses Amazon to enable remote work for employees and streamline its business so it could be more flexible for future market changes.

"One particular benefit of Amazon WorkSpaces came to light after the COVID-19 pandemic emerged: in 1 week, Kyowa Kirin deployed 300–400 additional Amazon WorkSpaces, reaching 1,600 total across the United States and Japan, allowing homebound employees to immediately access their desktops and work remotely. And since Amazon WorkSpaces doesn't limit the usage period or the number of active WorkSpaces, Kyowa Kirin plans to expand to more than 2,000 in a year, depending on its user requirement.

Kyowa Kirin had a strong trust in AWS when it began adopting Amazon WorkSpaces in 2017. Its previous on-premises virtual desktop infrastructure (VDI) required a large initial investment and time-intensive planning to predict the sizing that might be needed. Amazon WorkSpaces removed the necessity to precisely predict unknown future needs—and reduced costs by 30 percent. With it, Kyowa Kirin could start small and scale to meet demands, significantly reducing lead time. Amazon WorkSpaces also helped abate security risks because the VDI doesn't store user data, diminishing risk surface area. And above all, the solution alleviated the ICT team's workload"
Takayuki Kusumoto, Manager, ICT solutions department, Kyowa Kirin

MRS BPO
MRS BPO offers Accounts Receivables and Back Office Solutions to help organizations improve ROI through compliant collections. MRS BPO uses Amazon WorkSpaces to enable contact center employees to work from home, and has created a competitive advantage to help assist their global partners.

"Being tech forward thinking makes us a bit of an outlier in our industry, but it has helped us grow our business tremendously. Amazon WorkSpaces was a game changer for us. It offered a better solution to deploy cloud desktops and move away from a cumbersome VPN with our partners in India. The solution has provided us a way to connect all of our systems while adhering to industry security standards as our secure data stays on our network instead of partners local devices.
We are a human capitol focused business. We operate multiple call centers with over 800 people to work with clients. Call centers are packed so we had to be ready to get people out of the when the COVID-19 pandemic began. Amazon WorkSpaces was perfect solution for enabling work from home and working with our clients remotely. We got 95% of our staff working from home in 13 days. We had hoped for 50% of our clients to take to the solution, however an overwhelming majority of our clients implemented the solution and in about 5 days we connected Amazon WorkSpaces to 9 different organizations systems flawlessly."
Chris Repholz, Chief Growth Officer, MRS BPO

EMPLOYERS
EMPLOYERS is a leader in worker's compensation insurance. The company provides America's small businesses with cost-effective insurance plans. The organization uses Amazon WorkSpaces to maintain business continuity by enabling their users to be as productive working from home.

"We were looking to migrate to the cloud from our on-premises VDI solution and selected Amazon WorkSpaces because it had the better end user experience and performance than other solutions we tested. When the COVID-19 pandemic began we scaled-up our use to 500 users in less than a week. Now our employees access WorkSpaces through a thin client or Chromebook device we provide, or through their own device, and are as productive as when they were in the office.

Jeffrey Shaw, Executive Vice President, Chief Information Officer, EMPLOYERS
Corte dei Conti
Corte dei Conti (CDC), or the Court of Auditors, is responsible for auditing and overseeing the accounts and budgets of all public institutions in Italy.

Corte dei conti (Cdc), or the Court of Auditors, is responsible for auditing and overseeing the accounts and budgets of all public institutions in Italy. Cdc wanted to move away from time-consuming management of physical IT, and change the way their 3,000-plus employees work, enabling them to access applications from anywhere, on any device, while ensuring that the safety of data was not jeopardized. To implement this program, Cdc turned to Amazon Web Services (AWS) and AWS Advanced Consulting Partner XPeppers to adopt a virtual desktop infrastructure (VDI) solution based on Amazon WorkSpaces. The solution allows Cdc to meet Italian government security and compliance regulations, improve productivity, speed up decision making, and manage costs. You can learn more by reading the full case study.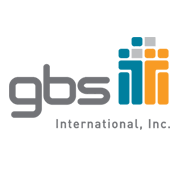 GBS International
GBS International is a global brand that offers vacation ownership experiences with partnerships around the world. GBS works with some of the most well-known brands in the vacation industry and due to COVID-19, needed to respond to the global change and maintain business continuity. In order to do this and de-risk their operations, GBS International worked with Nub8 to deploy Amazon WorkSpaces, enabling its employees to work remotely.

"The vacation industry was effected by the COVID-19 pandemic and in order to maintain business continuity we needed a solution that would allow our employees to access our CRM and PBX platform remotely. We worked with Nub8 to assess the organization and develop a plan to enable over 160 employees to work remotely via Amazon WorkSpaces. With Amazon WorkSpaces we eliminated the complexity of managing hardware inventory, different OS versions and patches, and simplified our desktop delivery strategy. Nub8 helped us deploy all of our WorkSpaces in under 48 hours, which allowed us to continue business as usual as fast as possible. GBS International has employees around the globe and WorkSpaces provided us a solution that could support our employees in different geographies. We will continue to integrate WorkSpaces in additional areas of the company as we move forward. We were able to ensure our business was running in the midst of the pandemic and save 50% versus traditional VDI solutions."
Orlando Campanioni, IT Director, GBS

Comune di Cagliari
The Comune di Cagliari is a government municipality in Italy. The comapnies priority during the pandemic is to ensure their employees are able to continue their work safely. The municipality made the decision to work with AWS to implement Amazon WorkSpaces to ensure that its employees could continue to do work remotely.

"As a municipality, our people depend on us. We cannot stop running. In compliance with Italy's measures to combat Covid-19 and to help reduce the movement of people as much as possible, we worked with AWS to implement Amazon WorkSpaces. Our employee's safety as well as the safety our city's people are the top priority. WorkSpaces allowed us to enable 600+ employees to work from home and stay safe. We can keep working on our projects uninterrupted, because we have access to the applications on the company intranet as if we were at the office desks (this solution has made the activation of smart working very fast and scalable, ensuring the integrity and security of our information assets and systems). We will be able to work for months utilizing the capabilities Amazon WorkSpaces."
Riccardo Castrignanó, Dirigente Tecnico, Comune di Cagliari
Ayuntamiento de Alcobendas
Alcobendas City Council, as a public organization, is responsible for the management of the municipality of Alcobendas in Spain. It provides public services to over 117,000 citizens. In order to better manage the services they provide and move the organization forward they decided to adopt a cloud first strategy with AWS. Alcobendas City Council enables teleworking for its public servants by provisioning and standardizing workstations with Amazon WorkSpaces.

"Our goals were to enable teleworking for Alcobendas public servants and reduce the management load on our City Council IT professionals. We partnered with Itera Process to implement Amazon WorkSpaces which enables the telework modality, allowing our users to perform their work functions from any location and increase work-life harmony. We also used WorkSpaces to solve our IT management problem, there were too many computers to provision for our IT professionals. We had 10 professionals serving over 1500 public servants and provisioning over 1900 laptops. What took days to provision computers is now done in minutes with Amazon WorkSpaces! We chose WorkSpaces because it was the only solution that worked in which you can forget about managing on-premise infrastructure. As a result, we improved our IT processes and increased the lifecycle of public servants' workstations."
Sergio Caballero Benito, Director General de Informática (CIO), Ayuntamiento de Alcobendas.
CMC Property Services
CMC Property Services provides commercial property services across Australia and New Zealand, serving customers in the commercial, government and education sectors.

"Amazon WorkSpaces allows us to quickly add new office locations and facilities support staff, which are required to successfully grow our business. In the past, opening a new office required a significant IT capex investment and took three to six months of planning. With Amazon WorkSpaces, we are able to save money on capex, and we can open a new location in days. Amazon Web Services has helped us accelerate the pace of growth for our business."
Elly Krommidas, Managing Director - CMC Property Services

VDI replacement
Yamaha
Yamaha Motor Company is best known for its extensive line of motorcycles, but the company also makes scooters, ATVs, outboard engines, motorized bicycles, golf carts, snowmobiles, and other multi-purpose engines.

"With Amazon WorkSpaces, we no longer need to worry about the inevitable virtual desktop infrastructure refresh cycle because our desktops run securely on the AWS cloud. Performance and stability is better than before, and we were able to introduce the solution quickly. Best of all, Amazon WorkSpaces did not require any upfront investment, and we pay only for what we use. We are now working to retire our on-premises VDI solution entirely."
Harako Taku, Senior Supervisor IT Technology Strategy Group, Process & IT Division, Corporate Planning & Finance Center - Yamaha Motor Company
MAXIMUS
MAXIMUS is a leading provider of health and human services worldwide. MAXIMUS partners with state, federal, and local governments to provide communities with critical health and human service programs. MAXIMUS used Amazon WorkSpaces and SynchroNet CLICK to replace their on-premises VDI infrastructure, empower their remote employees, and accelerate their adoption to the cloud.

"MAXIMUS uses VDI for several different types of projects, including call centers and for remote users. MAXIMUS is currently going through a move to AWS for all IT services, so it was natural that we utilize WorkSpaces to replace our VDI infrastructure. We were having many issues with VDI backend server support, non-persistent workstations, and many complaints from users about software configurations. With WorkSpaces, we were able to release ourselves from all of the backend maintenance and concentrate on the user experience.

We also wanted to move fast, migrating over 1,000 users to the cloud. We are well on our way thanks to AWS and SynchroNet CLICK. By utilizing WorkSpaces and support from SynchroNet we are going to see significant infrastructure cost savings (storage and servers) in addition to the support and maintenance costs for the underlying VDI infrastructure. Additionally, we are implementing a BYOD policy at MAXIMUS; where WorkSpaces users no longer require a company-owned PC. Users can utilize their own PC, laptop, or tablet to access their WorkSpace anytime, anywhere. This will save MAXIMUS close to $4,000 per user and will improve our security and efficiency."
Jason Winters, Principal Architect, MAXIMUS, IT.
Johnson Lambert
Johnson Lambert LLP is a niche-focused public accounting firm, focused on serving distinct industry niches. The firm provides audit, tax, and advisory services to a national and international client base. Johnson and Lambert worked with APN partner Privo to migrate their desktop solution to a secure VPC with Amazon WorkSpaces.

"We were struggling with an inconsistent and slow solution that was difficult to manage. We began working with Privo to migrate to Amazon WorkSpaces and our employees can now access their full suite of applications on zero client devices, Chromebooks, and traditional PCs. Being in an industry with seasonal and contractor employees, we needed to be able to scale quickly and easily. We can provision an employee a WorkSpace in as quickly as 15 minutes and even define what these employees have access to in their WorkSpace. Having all the data stored in a VPC keeps data secure and off of their local device. Working with Privo has allowed us to utilize services like Amazon WorkSpaces move faster and more securely."
David Fuge, CIO, Johnson Lambert

Revenue River
Revenue River is a digital marketing agency that works across sales and human resources departments to build and execute strategic marketing plans. Working with PRIVO to move to Amazon WorkSpaces, Revenue River was able to lean on their IT system and support company growth of 61%.

"Our company was expanding coast to coast and globally and our regional cloud provider was not equipped to support this growth. One of the main concerns we had when migrating to a new environment was the loss of data. Working with Privo we were able to successfully move to Amazon WorkSpaces without losing data. WorkSpaces is scalable, we are able to spin up more instances as we grow globally. We were able to replace traditional laptops with zero clients and reduced operational cost and time spent in the help desk moving to a managed solution."
Eric Pratt, Managing Partner, Revenue River

GrayHair Software
GrayHair Software is an industry leader in postal solutions and compliance support. Trusted by global financial institutions, insurance companies, retailers and others. Our core competencies are in tracking, address hygiene and digital integration. We support campaign visibility and connect companies to their data and customers.
Grayhair Software Inc. transitioned to AWS to take the company to the next technological level. Amazon WorkSpaces let Grayhair Software Inc. quickly move from on-premises VDI to cloud desktops with no hardware to manage and cost-effective pricing. WorkSpaces allows them to comply with high security standards and provided an easy to use, manage, and deploy solution.

CAMPUS Construction Management
Campus Construction Management Group Inc. is a premier construction management firm. The firm provides a wide range of services and specializes in construction management for educational facilities throughout New York state. Campus Construction Management turned to Innovative to implement Amazon WorkSpaces to replace their VDI solution and increase their productivity.
"Our legacy VDI solution had issues we could not continue forward with, for example if one user had high CPU usage it would take the server down for everybody. We were deciding between purchasing all new on premises hardware or moving to Amazon WorkSpaces. We decided to use WorkSpaces because of its ease of deployment and ease of onboarding new employees. We worked with a APN partner, Innovative, and they helped us get set up with WorkSpaces and are our ongoing support team. After implementing Amazon WorkSpaces we have seen onboarding time go down from hours to 10-15 minutes. Some of the applications we use on WorkSpaces are Microsoft Office, Sage Estimating, and Sage Accounting. We have employees at up to 20 different sites at a time and one of the advantages of WorkSpaces is that it can support all those employees, and if one employee needs more CPU they can do that without bringing down the system. Amazon WorkSpaces has become our default solution across the company, we don't even have the need for VPN anymore, everyone in our company has a WorkSpace by default."
John Langdon, Project Estimator, Campus Construction
Monroe Wheelchair
Monroe Wheelchair is a locally owned and operated provider of Complex Rehab Technology (CRT). Since 1941, they have been creating better lives for people with disabilities and mobility challenges across New York State. Monroe provides products that help its customers communicate, move, and experience their full potential in life. To move their business forward, Monroe migrated their entire infrastructure to Amazon Web Services after trying Amazon WorkSpaces and use it to provide cloud desktops to its end users.
"We partnered with Innovative Solutions to migrate to Amazon WorkSpaces from our legacy remote desktop solution. With WorkSpaces, our new employee setup is 4x faster than our old solution. We also reduced the cost of each end-user machine 5x. Working with Innovative, we knew they would be thorough in identifying all of our requirements before recommending a solution, and ultimately align our objectives with the best technology."

- Mary Shutes, Vice President of Strategic Operations, Monroe Wheelchair

Windows 10 migration
Origlio Beverages
Origlio Beverages is a wholesale beverage distributor dedicated to providing its customers with superior products, customer service and professionalism.
"With Windows 7 approaching end of life and our aging end-user equipment, we needed a solution. Amazon Workspaces allowed us to replace our entire fleet of laptops and desktops in a matter of weeks. Privo and AWS helped us reduce our onboarding time by 90% and our overall operational costs by 30%. Not only are we seeing cost savings, our security profile has never been better. Encrypted, Scalable and Easily Managed. None of this was as straightforward and achievable until we moved to Amazon Workspaces."

- Dan Mawn, Director of Information Technology at Origlio


Computer labs
University of Virginia
The University of Virginia's (UVA) McIntire School of Commerce turned to Amazon Web Services (AWS) to provide flexible, cost-efficient, virtual desktops to its students. The McIntire School of Commerce uses Amazon WorkSpaces to provide computer resources and virtual desktops for students on and off campus. WorkSpaces allows the university to scale resources with changing enrollment demands with a pay-as-you-go pricing structure. The McIntire School of Commerce offers programs at the undergraduate, graduate, and certification level with 1100 students and 175 faculty and staff members. Its main campus is located in Charlottesville, Virginia.
Autodesk
Autodesk makes software for people who make things. If you've ever driven a high-performance car, admired a towering skyscraper, used a smartphone, or watched a great film, chances are you've experienced what Autodesk customers are doing with Autodesk software.

Autodesk University is a series of conferences where thousands of professionals from the architecture, design, manufacturing, and media industries meet for learning and skills development through classes, workshops, presentations, and interactive galleries. Autodesk uses Amazon WorkSpaces to run on-site training labs at its Autodesk University events. Instead of renting physical hardware, Autodesk uses Amazon WorkSpaces to host its virtual workstations on low-cost zero clients, improving setup efficiency, reducing its carbon footprint, and saving money.
Melbourne Business School
Melbourne Business School (MBS) is the graduate business school of the University of Melbourne in Victoria, Australia. The Master of Business Analytics course is ranked #5 in the world, and provides students with skills and knowledge to become data scientists who can transform the way decisions are made in business.

"Delivering our Masters of Business Analytics content using Amazon WorkSpaces for our students dramatically improved performance. Before, the environment was slow due to an aging infrastructure and incompatible software on devices. Over three years, we've had consistent uptime of 99.89%. Now, delivery of SAS within the course is as smooth as smooth can be."
Professor Ujwal Kayande, Director of the Centre for Business Analytics & Associate Dean - Melbourne Business School
James Cook University
The Singapore campus of James Cook University offers a suite of university-level programs covering the areas of Business, Information Technology, Psychology, Education, Accounting, Arts, Aquaculture, Environmental Science, Games Design, Tourism, and Hospitality.

"We needed things like speed, security, and scalability. With AWS, we were able to provide students all of this in a consistent, reliable manner. Services have greatly improved and we can now guarantee quicker roll-out, consistent performance, and, at the same time, have the flexibility to access lab content from anywhere," said Vijay. "By taking advantage of hourly billing, there was also better visibility of spend, as we paid only for what we used."
Vijay Vikram Shreenivos, Senior Manager of Information & Communications Technology - James Cook University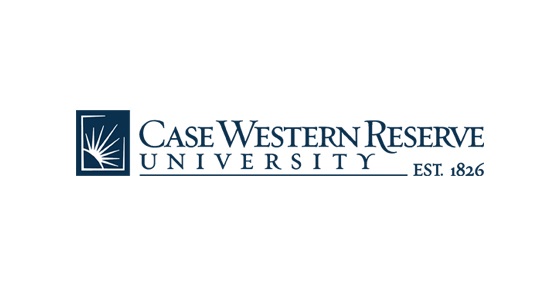 Case Western Reserve University
Case Western Reserve University (CWRU) is a private research school that offers undergraduate and graduate degree programs from its eight colleges and schools including business, engineering, law, arts and sciences, dentistry, social work, nursing, and medicine.

"Historically, managing scientific workloads and applications on Linux platforms has been a huge challenge for us. Supporting the wide range of Linux desktop configurations our students run adds a layer of complexity, because they're hard to set-up and time-consuming to manage. With Amazon Linux WorkSpaces, we can focus on providing our students with the powerful tooling they need for their next research and development project, rather than focusing on how to get Linux to work on their workstations."
Jeffrey Gumpf, Chief IT Architect - Case Western Reserve University
Secure access

Geneia
Geneia provides the technology, training, data, and insights needed for health plans, hospitals, healthcare providers, and employers to easily collaborate and align around shared values and goals that support personalized, patient-centered care and improved health.
Geneia employees use Amazon WorkSpaces, a fully managed, highly secure cloud desktop service. WorkSpaces allows employees to access their cloud desktop from any supported device of their choice. "By using Amazon WorkSpaces, we have no data leakage, no protected health information on individual laptops, and no copying or downloading of files and data," says Rahmanian. Amazon WorkSpaces also frees the company from the need to distribute or track physical assets, maintain infrastructure to support those assets, or worry about data loss or theft. Learn more by reading the full case study.
Worldwide Express
Worldwide Express (WWEX) turns the complex world of shipping logistics into simple and easy-to-understand solutions. As the largest non-retail UPS Authorized Reseller in the country, 90,000+ businesses of all sizes trust their shipping needs to WWEX and its sister company, Unishippers. WWEX and Unishippers use Amazon WorkSpaces for several workloads, including ERP access, developer environments, and as bastion hosts.

"Over the last year we have been building on AWS which has improved our flexibility, scalability, and reliability. However, we needed a way to increase security for production workloads — as one measure to further limit administrative access, we chose to employ hardened bastion hosts. While working in our own data centers, we would normally rely on a single server running Microsoft Remote Desktop Services (RDS). This model changed when we moved to AWS as we could move towards a dynamic desktop-as-a-service (DaaS) solution. Amazon WorkSpaces offered several benefits over a traditional monolithic model.
To start, pay-as-you-go pricing. Purchasing large windows servers to support dozens of RDP sessions would have been too expensive to run constantly when our staff aren't always logged in. And, because Amazon WorkSpaces is a managed service, it handles many of the cumbersome processes associated with Windows servers and RDP. We can start and shut down WorkSpaces in a single click, re-provision a WorkSpace to a known good bundle at any time, and multi-factor authentication worked out of the box. All of this lowers the attack surface for our administrative bastion hosts and expedites maintenance schedules."
Jason Miller, Cloud Architect - Worldwide Express

Arizona State University
Arizona State University is a leader in higher-education institutions in the United States. The university places special emphasis on research and innovation, a unique student experience, and an elite athletics program. Arizona State University uses AWS services to support nearly 119,000 students attending the school. ASU sees benefits in the secure access it gets by using Amazon WorkSpaces.

"We moved to WorkSpaces because we were looking for a secure way for users to access our AWS Data Lake Environment while providing them with a high-quality user experience. We use Amazon WorkSpaces as a gateway to utilize BI applications querying and reporting against our data lake and other AWS environments. With WorkSpaces our users can securely access various data sources and we can control who we give access to and what tools and level of access each user gets. End User Computing services allow us to control secure access to our data lake environment and AWS ecosystem. We have provisioned several hundred WorkSpaces and have recognized benefits that the WorkSpaces technology provides such as flexibility, scalability and secure access."
John Rome, Deputy CIO, Arizona State University (ASU)

Decisyon
Decisyon, Inc. provides enterprises, manufacturers and global brands with collaborative business software solutions that integrate analysis, planning and execution all in a single environment. Decisyon App Composer™ (DAC) is a no code, visual "drag and drop" development environment for rapidly building Industrial Internet of Things (IIoT) applications. DAC enables users to visually design, modify, and deploy scalable industrial grade IIoT solutions without having to integrate multiple, disparate applications or learn to code. Since 2014 Decisyon has been using Amazon WorkSpaces.

"Decisyon began using Amazon Workspaces in 2014. The operational objective for this effort was to enable the use of our Decisyon App Composer tools in a sandboxed development environment to perform Minimal Viable Product (MVP) and App creation in a safe and scalable mode. We saved 30% in time savings in recreating testing environments to solve customer support issues. Our technical objective was to have an easily automated Decisyon App Composer (DAC) development environment to reduce the costs for maintaining, updating and deploying our Digital Factory Apps. With WorkSpaces, we saved 20% on in time saving for project development and remote debugging. Amazon Workspaces provided our developers and consultants with lower total cost of ownership, enabling flexible usage of multiple concurrent DAC development environments."
- Massimiliano Pane, CTO, Decisyon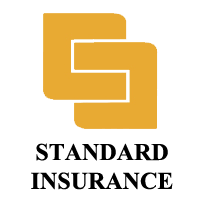 Standard Insurance
ISSI Corp. is a subsidiary of Philippine-based Standard Insurance, providing outsourcing services to US insurance companies.

ISSI migrated from physical desktops to Amazon Workspaces as its primary virtual desktop solution. These virtual desktops are linked to its clients' insurance systems via a secure connection to US insurance data centers. By adopting Amazon Workspaces, it has reduced desktop maintenance to minutes instead of hours, and now it takes 20 minutes on average to provision a new workspace. As a business process outsourcing company, ISSI Corp. has simplified its IT needs by using Amazon Workspaces in an Amazon Virtual Private Cloud (VPC), essentially lowering its CAPEX requirements by 25 percent in a pay-as-you-go pricing model. Running Amazon Workspaces has also given ISSI Corp. an added benefit: it meets Business Continuity Program-readiness as its workforce can easily log into their Amazon Workspaces and serve customers from their other offices.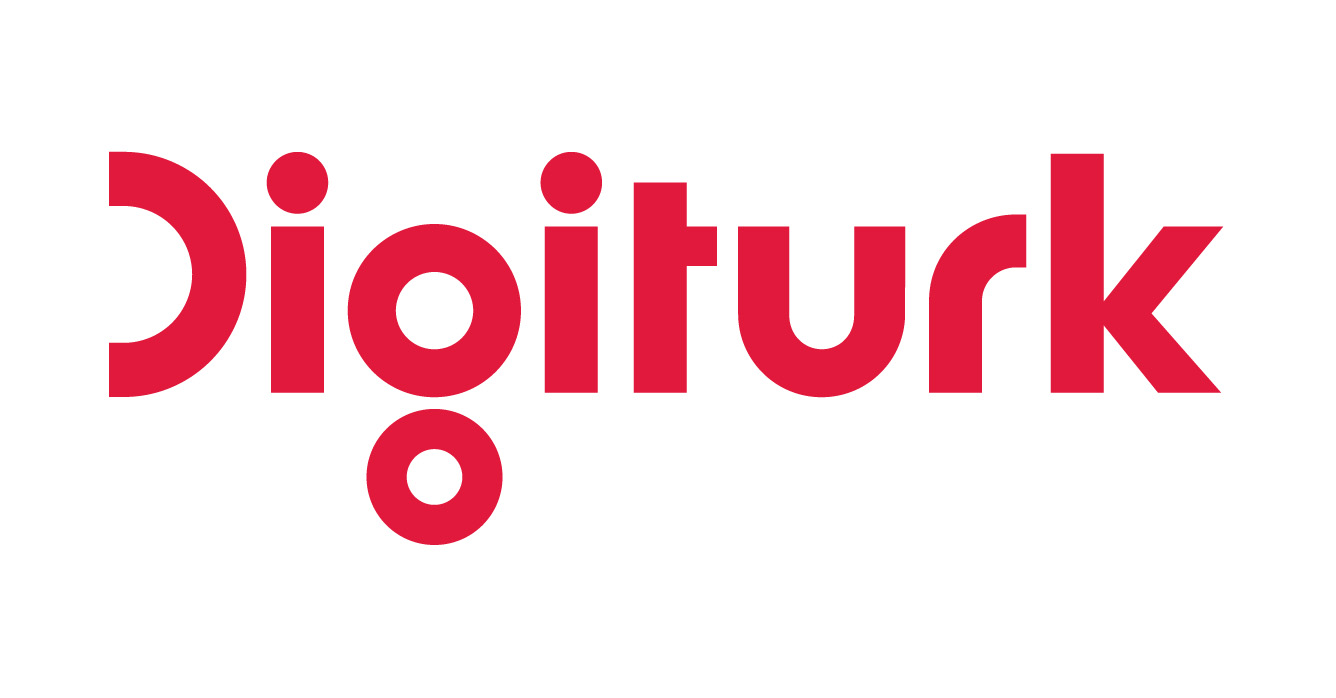 Digiturk
Digiturk is the biggest OTT/Pay TV operator in Turkey offering a premium mix of sports and entertainment content around 200 channels. Digiturk integrated Amazon WorkSpaces into the organizations AWS Cloud infrastructure in 2017. Today the company continues to use Amazon WorkSpaces to provide a secure, managed, cloud-based virtual desktop experience to their remote workers.

"Digiturk started using WorkSpaces in 2017. We needed a way to allow our remote workers from multiple locations within 8 different countries to securely access Windows Form applications. Since these applications contain business sensitive data, we needed to ensure data does not leave our Amazon Virtual Private Network (VPC). We evaluated VDI options however Amazon WorkSpaces offered unmatched cost, performance and security advantages. WorkSpaces eliminated the complexity in managing hardware inventory, OS versions and patches, which allowed us to save hundreds of engineering hours yearly." - Veysel Faruk, Site Reliability Engineer Team Lead, Digiturk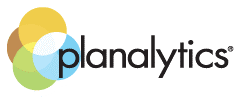 Planalytics
Planalytics, Inc. is a global leader in Business Weather Intelligence®, delivering comprehensive weather analytics available to help organizations make stronger business decisions. Through advanced weather analysis technologies, planning and optimization solutions and industry-specific expertise, Planalytics helps companies accurately assess and measure weather-driven impacts and effectively manage the never-ending variability of climate.
"Planalytics began using Amazon Workspaces in 2016. The business objective for this effort was to enable the use of our existing Windows-based tools in an isolated sandboxed environment to perform data cleansing and preparation. Our technical objectives were to have a light-weight, easily automated Windows environment with minimal administrative overhead. Amazon Workspaces provided this with a much lower total cost of ownership and enabled easy, on-demand scaling for times when our staff needed to run multiple concurrent data analysis workloads."
– Derron Simon, Chief Operating Officer, Planalytics
WorkSpaces partners
API Systems
API Systems is an IT solutions company that improves productivity and profitability for business customers by planning, designing, developing, implementing and managing technology solutions.

Ahead
AHEAD helps enterprise customers simplify IT through innovation by leveraging its Cloud Delivery Platform and Innovation Framework.

CloudHesive
CloudHesive is a cloud solutions consulting and managed services provider with a focus on security, reliability, availability and scalability. CloudHesive services help companies reduce their operating costs and increase productivity while improving their cloud security posture by deploying their mission critical workloads onto the CloudHesive Fabric.

Consegna Cloud
We assist our clients by providing them with a fit for purpose Cloud experience. Our approach is a completely collaborative one, which recognizes each client's unique requirements and challenges. We provide a customized Cloud strategy, formulate an outcomes-focused Cloud migration roadmap, and offer support to our clients every step of the way.

Nuvens
Nuvens is a London based IT consultancy practice helping clients maximise their investment in the public cloud. As consultants, we have managed DEC servers, survived the millennium bug, created and supported private clouds and are now building the future in AWS. We specialise in delivering Amazon WorkSpaces into the finance and services industries.

Olikka
Olikka is a first-class System Integrator and Tech Services provider serving medium to large corporates, government and global enterprises. We help our customers to transform their business systems and infrastructure through a mix of smart design, cloud integration and artificial intelligence. We deliver great solutions with an awesome user experience.

Privo
Privo is a rare AWS consulting firm with offices in Boston, Northern California, and Maine. We help clients architect, migrate, monitor, manage, secure, and optimize their AWS workloads, so they can focus on innovation. What makes us unique is our small-team consulting approach. We serve a broad range of industries including life sciences, financial services, and more.

RedNight Consulting
RedNight Consulting is specialized on cloud migrations for SMBs that are tailored to each company's individual requirements. Through our comprehensive process of auditing, diagnosing, planning and executing cloud needs at every level, we can approach solutions anywhere from service selection, migration support, cloud implementation to ongoing cloud management and beyond.

Serverworks
Serverworks has been certified as APN Premier Consulting Partner for 4 years and has supported more than 3900 projects (Jan. 2018) . Capabilities include, technical feasibility assessment, migration to AWS, and MSP service, includes 24 x 7 Monitoring & support. Also provides Cloud Automator, a Saas Solution, which enables customers to manage AWS services in a most cost effective manner.
SynchroNet
Enterprises and partners both look to SynchroNet to provide leading-edge technology solutions with a high level of care. We align people, organizations, and partners with the right technology; leveraging our Amazon Web Services End User Computing focus to deliver results. We provide the leadership, experience, collaboration, and validated processes vital to your success.

Innovative
Innovative partners with small to medium-sized businesses to securely deploy, manage and maintain Amazon WorkSpaces and Amazon AppStream 2.0. Our team of certified Cloud Architects have the skills and expertise to deliver innovative end-user computing with an unmatched customer experience.

Virtusa
Meet Virtusa's Desktop-as-a-Service (vDaaS) service offering. vDaaS leverages Amazon Workspaces to help you in your EUC transformation journey by combining the best that traditional EUC has to offer with the power, scalability, security, and flexibility of cloud. Migrating your EUC workloads to the cloud not only helps address the common VDI-related considerations, but it also helps make your end-user experience better, faster, more secure, and better optimized across the board.