Amazon Web Services in Japan and India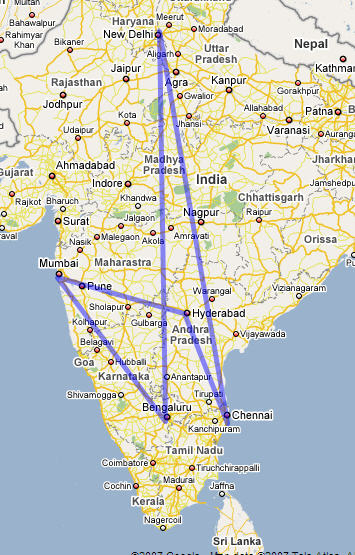 My last trip to India was in the pleasant winter and it was packed with action. I met with Wipro, Infosys, Patni, Accenture, Symphony and various other small and large companies. It was 14-day 5-city tour with stops in Mumbai, Bangalore, Delhi, Chennai and Hyderabad. Met a lot of people and made tons of new friends. This time, I decided to visit India during the red hot summer and get some heat!
I will be in India from May 19 to June 1 to speak at the Great Indian Developer Summit 2008 in Bangalore. I would love to meet with you if you or your organization is using Amazon Web Services and/or would like to know more about computing in the cloud. I would love to talk to outsourcing companies, consulting companies, system integrators, enthusiasts and passionate programmers.
Please feel free to schedule your meeting using our user-generated calender – Evangelist's Wiki for this trip.
I will be traveling to Japan from June 3rd to June 11th before returning back to Seattle. If you are in Sapporo or Tokyo and would like to schedule a meeting/presentation, use the Japan Wiki Page.
As always, we are always eager to meet you and learn more about your use case and dive into technical discussions.
— Jinesh